Delamotte 1999 Champagne Collection Blanc de Blancs                         94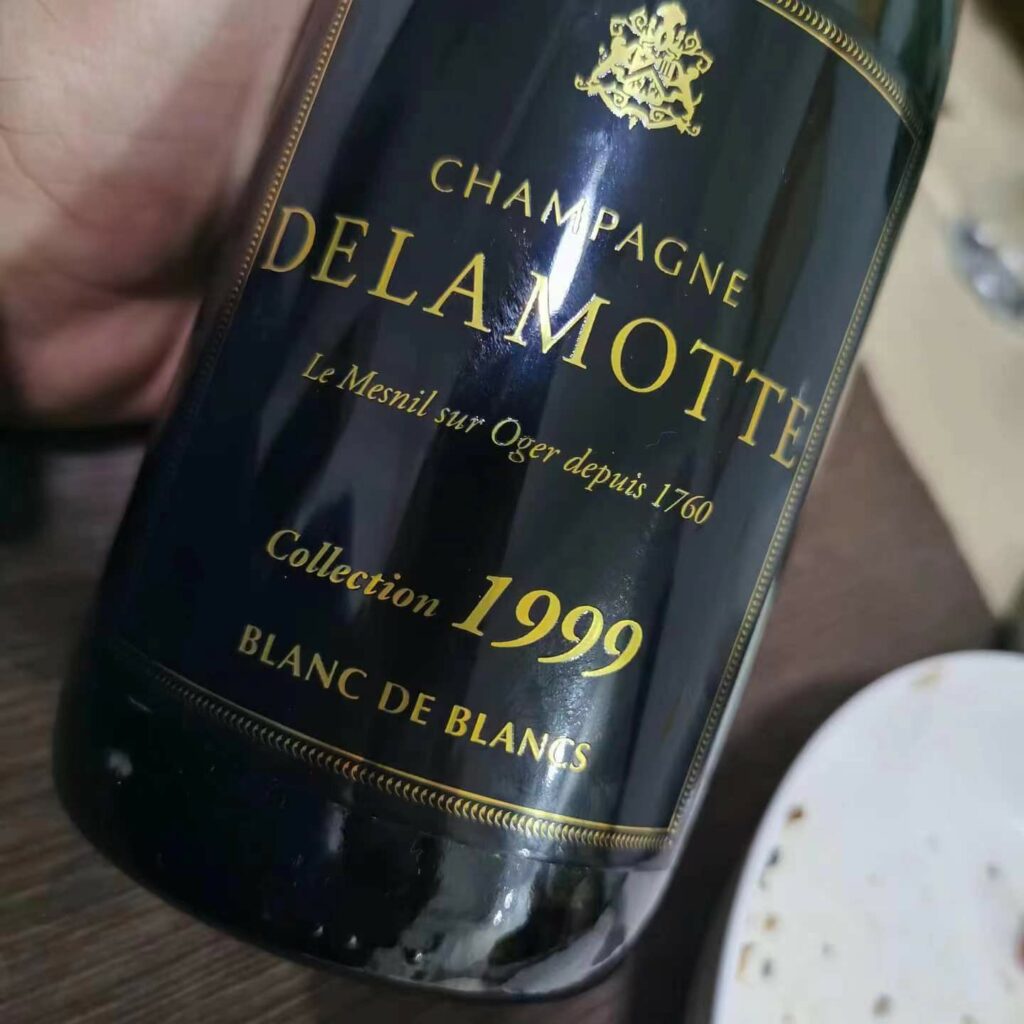 A gorgeous Champagne with just enough bottle age on it to turn it into something richer, more mellow and more complex as compared to more angular, higher-acid younger vintages of (any) bubblies, the Delamotte 1999 Champagne Collection Blanc de Blancs is drinking beautifully now and is about as good a bottle of Champagne as you can hope to find for the money right now. Bright medium-pale yellow in colour, with a very fine perlage of small steady bubbles, the nose offers a panoply of aromas including vanilla custard, lemon preserves, honey, white flowers, sweet spices, apricot and fresh citrus fruits. Multilayered and complex in the mouth, with flavours that are very similar to the aromas, and a mellow, mouthcoating but still vibrant mouthfeel that lasts and lasts. Big enough to stand up even to white meat dishes, though I personally recommend pairing this beauty with baked fish of an oilier nature, this superlative bubbly speaks of the riper, lower acid year but does so with lift and long-lasting perfume. Much better than many more famous 1999 Champagnes (a generally overrated Champagne vintage) this is wildly better than more expensive names such as, for example, the disappointing 1999 Salon and slightly flabby 1999 Dom Perignon; it is also a benchmark example of why label drinking will only get you so far in life. For sure, in recent vintages Dom Perignon has been nothing but stellar, and the usually fantastic Salon is extremely hard to beat as a Blanc de Blancs in almost any vintage, but in 1999, the smart money is on Champagnes like this one by Delamotte. Do whatever you can to grab a bottle or two of this nectar from Delamotte (interestingly, in 1988, Bernard de Nonancourt of the Laurent-Perrier group bought both Delamotte and Salon uniting these two Blanc de Blancs specialists under one roof). Drinking window: 2022-2032.
Stag's Leap Wine Cellars 2015 Cabernet Sauvignon Winemakers Series Lot No. 1 Napa Valley                94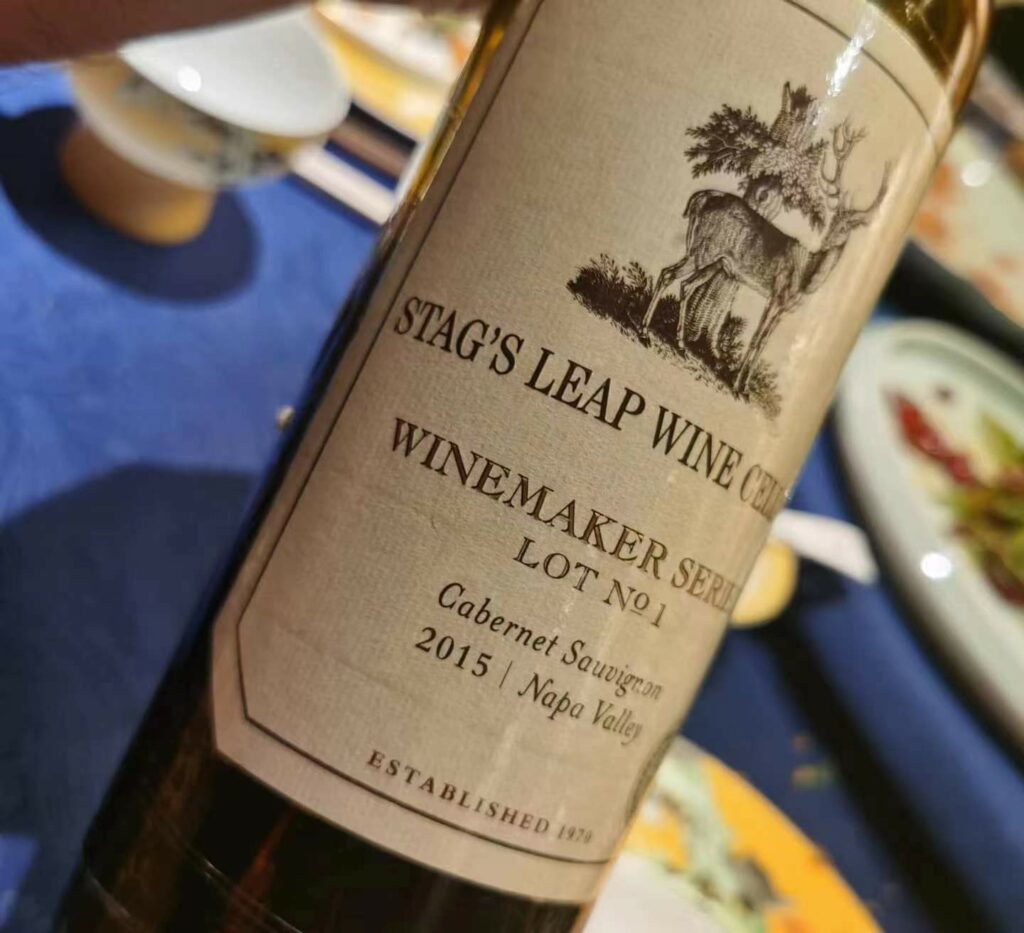 No, not one of the famous Stag's Leap Wine Cellars Cabernet Sauvignon wines (or mostly so, given that many California 100% Cabernet Sauvignon wines are in fact not at all so, despite what the labels say) known as Cask 23, SLV, FAY and Artemis, but rather a member of the many small-production, exclusive winery-only Stags Leap District wines made from hand-selected lots by the cellar's winemaker and emant to highlight specific aspects of the respective terroirs, the Winemaker Series at Stag's Leap Wine Cellars has long been characterized by some true gems (don't miss out on the gorgeous 2019 Cabernet Franc Winemakers Series Lot No.1, for example). And so it is with the delicious Stag's Leap Wine Cellars 2015 Cabernet Sauvignon Winemakers Series Lot No. 1 Napa Valley that is remarkably supple and ready to drink already now.
Bright deep ruby colour. Perfumed aromas of black cherry, blackcurrant reduction, sage, black olive, scorched earth, blonde pipe tobacco and coffee dominate. Then smooth and ripe, with mellow flavours echoing the aromas and very silky tannins that provide support on the luscious, refined mouthfeel. Harmonious acidity extends the vibrant flavours on the long back end that features repeating nuances of tobacco, olive and spicy black fruit. A lovely Napa Valley Cab Sauv wine very much in the refined, graceful style of Stag'Leap Wine cellars rather than the more typical heavy-set and often overly-ripe style of Napa Valley Cab, this 2015 beauty is ready to drink now and will be a favourite at any dinner you might decide to serve it at. Make no mistake about it: his is a gorgeous wine and your friends will thank-you. Drinking window: 2022-2030.