Château Palmer 2019 Blanc de Palmer Vin de France                     94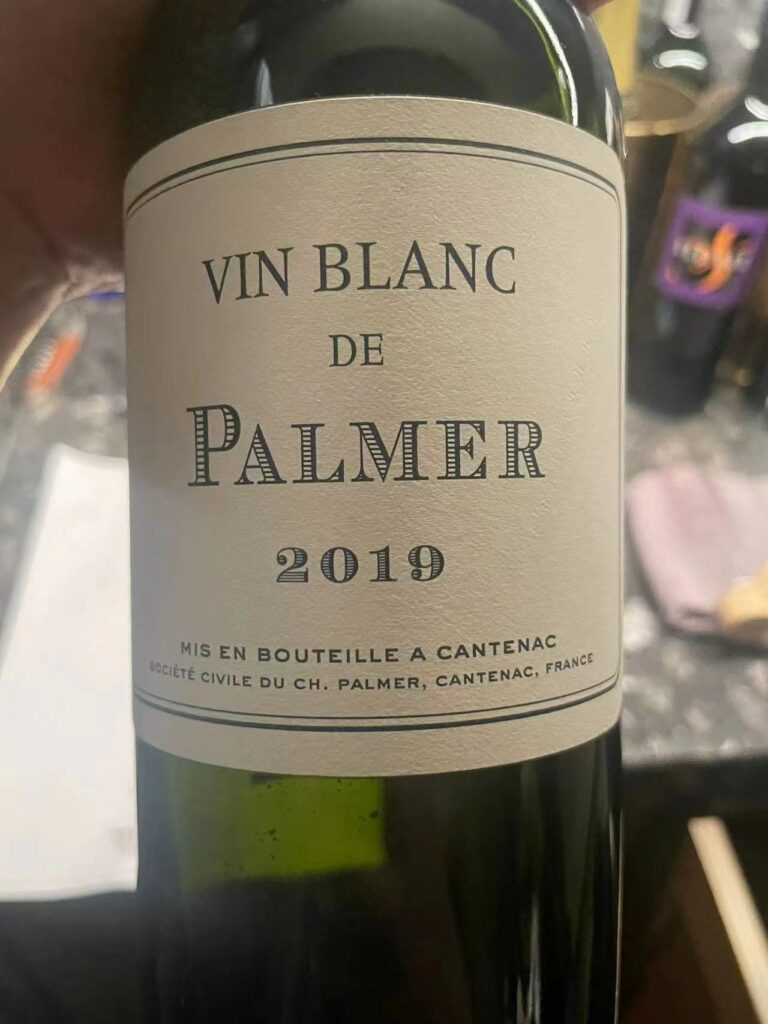 Clearly, Château Palmer in Bordeaux's Margaux Appellation is most famous for its iconic grand vin and the Alter Ego, but in fact the property makes some other wines that are just stellar too. For example, about 2000 bottles a year of the Blanc de Palmer, a white wine, first made in 2007; in fact, it was a long-standing tradition in Bordeaux circles to offer guests a small glass of wine made with their local white grapes along with the red wines the area is famous for. At Palmer they have records of a white wine being made already in 1925, for example, and so the vineyard was planted in 2004. The estate can count today on plantings of five different white wine grapes: Sauvignon Blanc, Sauvignon Gris, Sémillon, Muscadelle and Lauzet (the latter grape is a rare native grape of the Pyrenées wine region and is not allowed in the Bordeaux Appellation -while it is in the Jurançon Appellation – and so it is sold not as a Bordeaux Blanc but under the Vin de France label).
Bright pale straw yellow. Aromas and flavours of beeswax, white peach, green apple, nectarine and minty herbs, with a greengage topnote. At once luscious and lively, with an easygoing quality to its ripe orchard fruit and aromatic herb flavours and very nicely integrated acidity. Finishes long and suave with persistent hints of cinnamon and orange marmelade and wild fennel. Lovely stuff, really. I recently tasted the 2015 Blanc de Palmer and it is an absolutely gorgeous white wine too, holding up very nicely, creamier and richer than the 2019, but both will have their fans. Drinking window: 2025-2030.
Malivoire 2014 Gamay Niagara Peninsula Canada                         91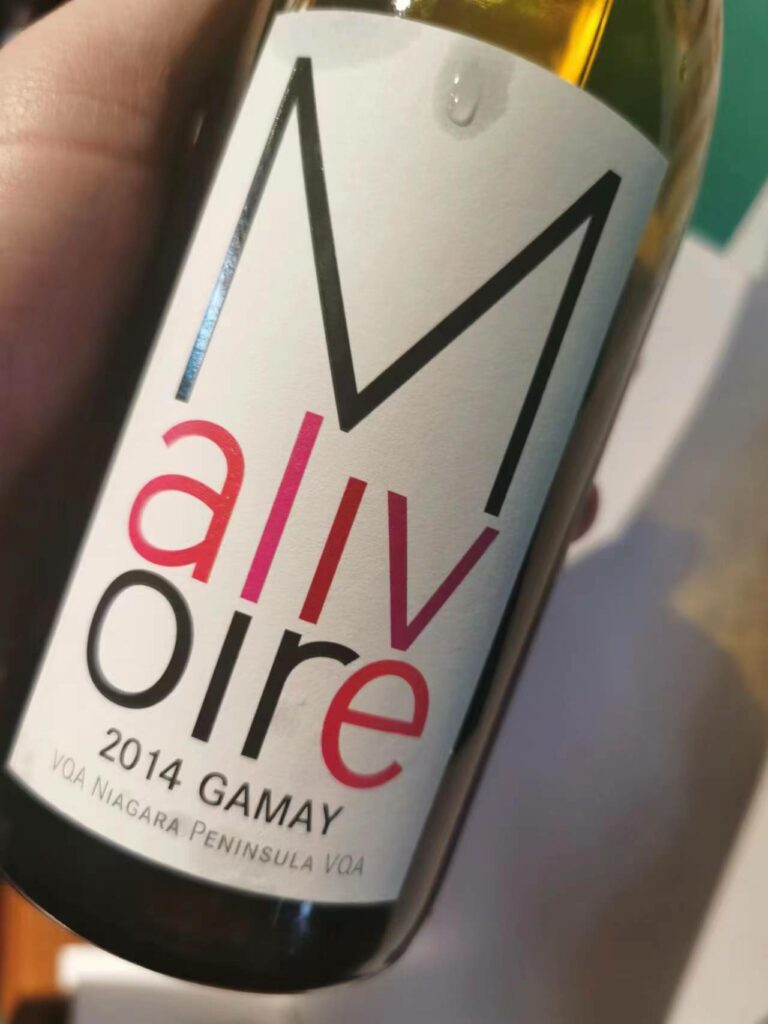 Malivoire is one of Ontario's and Canada's best wine producers, and over the years it has made a name for itself with specific grape varieties, from Gewurztraminer to Gamay. In recent years, Malivoire has developed a reputation for its Gamay wines and is crafting world-class wines with the variety (for example, Malivoire's 2013 Gamay Courtney Beamsville Bench is a truly stellar wine as well, and I was unsure if I should write that one up instead of this one). But the Malivoire 2014 Gamay Niagara Peninsula is just a joy to drink, bright and brambly and downright irresistible, so here it is.
Medium pale red with ruby tinges. Floral nuances (violet, rose, peony, iris) complement aromas of red cherry, pomegranate, sweet spices and herbs. Lively and juicy on entry, then tighter and more savoury in the middle, with crunchy red fruit and sweet spice flavours repeating in the mouth. Offers a ton of flavour (and only about 12.5% alcohol) and possibly even more easygoing appeal and charm. Closes long and with nicely lingering floral notes and very good freshness for a Gamay wine that is already almost nine years old : this really showcases not just how well a Gamay wine can age, but also how much you know (or think you know) about Gamay and its wines may not be as accurate as you think.  100% Gamay aged partly in stainless steel tanks and a third in oak (89% French and 11% American) for six months. The winemaking team at Malivoire (Shiraz Mottiar, long time chief Winemaker; Elisa Mazzi, Assistant Winemaker; Dan Stouck, Assistant Winemaker and Tristin Bondett, Vineyard Manager/Winemaker)  is making some of Canada's best wines, so you should do your best to seek them out. Drinking window: 2023-2026.