Robert Weil 2002 Kiedrich Grafenberg Riesling Eiswein                       97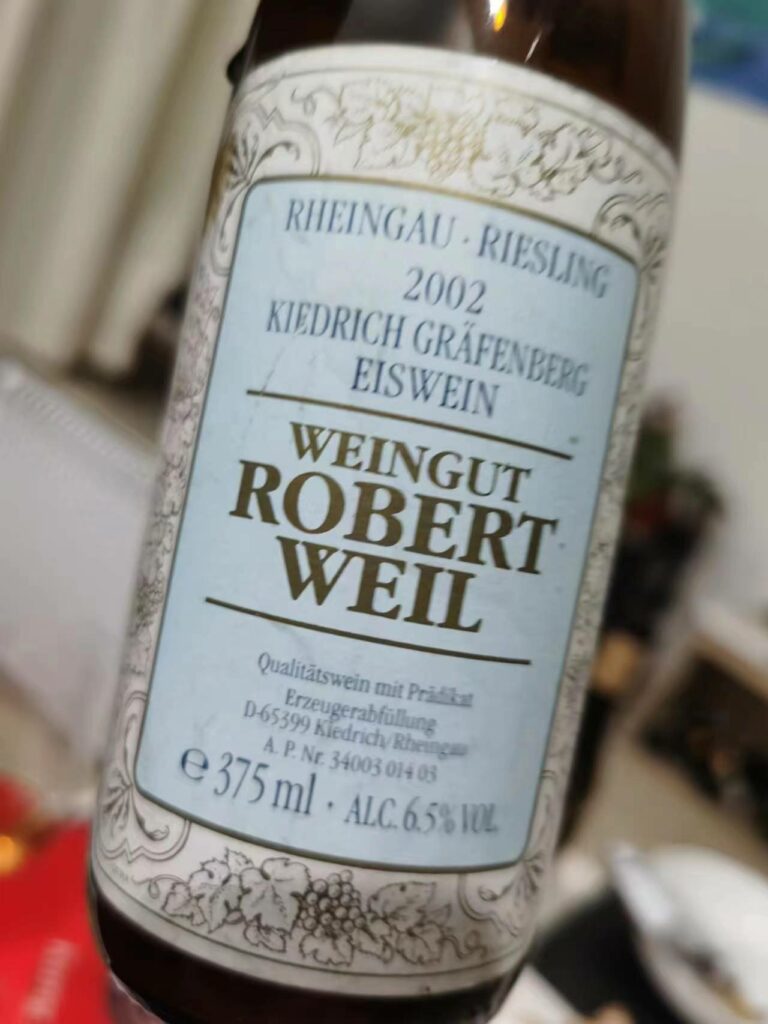 Hard to put into words just how great this Eiswein is, but suffice it to say that even non-experts will have no trouble, upon just one quick sip, discerning the greatness that this wine is imbued with.
Luminous pale golden yellow-amber colour. Marmelady botrytis concentrates the aromas of canned peach, caramel, apple pie, honey, brown sugar, maple syrup, vanilla toffee and minerals. Then rich, viscous, dense and multilayered, with enamel-shattering acidity (14 g/L total acidity!) that is nonetheless harmonious and necessary to lift the ultra-sweet tropical and orchard fruit flavours on the long, suave, extremely chiseled and perfectly delineated back end. Like with all of Robert Weil's greatest wines, there's a mind-boggling level of purity and lightness of being to this wine that is really hard to describe and honestly rare to find in other world sweet wines. A magical Eiswein. Drinking window: 2022-2050.
Giovanni Abrigo 2021 Dolcetto di Diano d'Alba Garabei                       91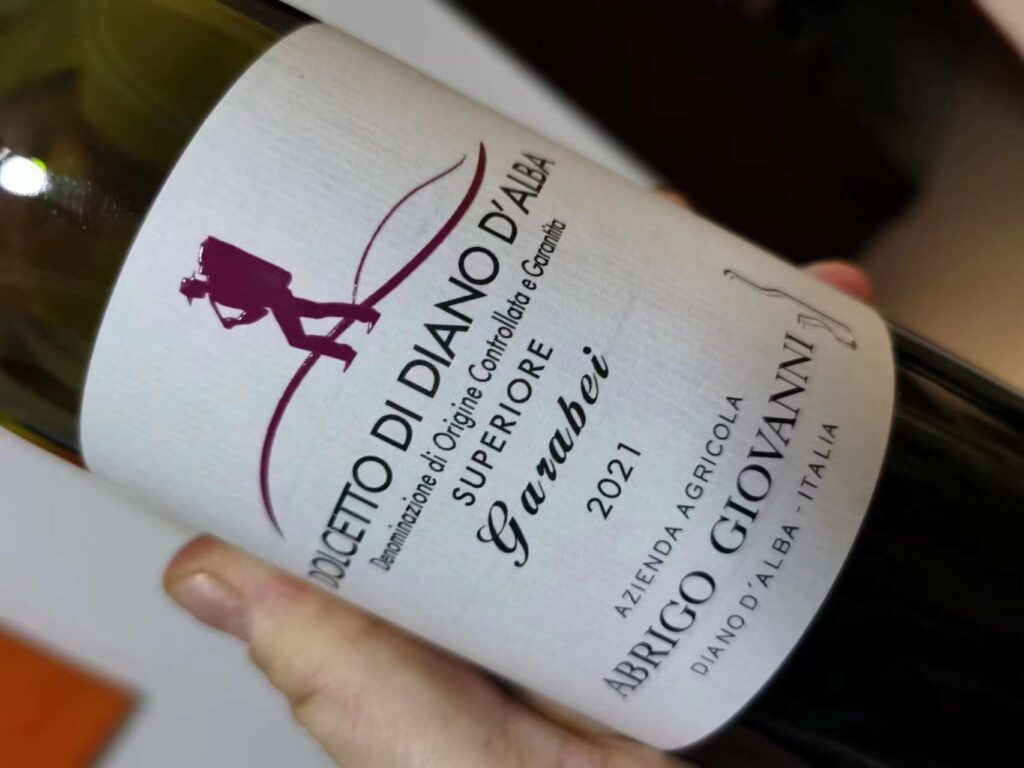 Readers may not be as aware of Dolcetto di Diano d'Alba as they might be of Dolcetto di Dogliani and of Dolcetto d'Alba, but in my experience, it is in fact  the Dolcetto di Diano d'Alba denomination that gives the most balanced, and often the best, Dolcetto wines of all. Giovanni Abrigo is a little-known producer based in Diano d'Alba that makes a bevy of lovely wines, including some very fine Barolos from the famous Ravera vineyard district (check out my Barolo report of last Friday, Barolo Releases part 2), none better than this lovely Dolcetto wine.
Lively purple-ruby. Fragrant, perfumed aromas and flavours of black cherry, blueberry, violet, vanilla, menthol and forest floor are bright and pure. Then juicy and fresh, with vibrant bounce on the palate and a clean floral finish that lingers nicely. Will prove spectacular with just about any pizza, tomato sauce pasta and hamburger you can think of. There's lots of wine for the money here, so don't miss out on this gorgeous, fun, easygoing, delicious, lip-smacking good wine. Drinking window: 2022-2025.