Kalin Cellars 2001 Semillon Livermore Valley                                 93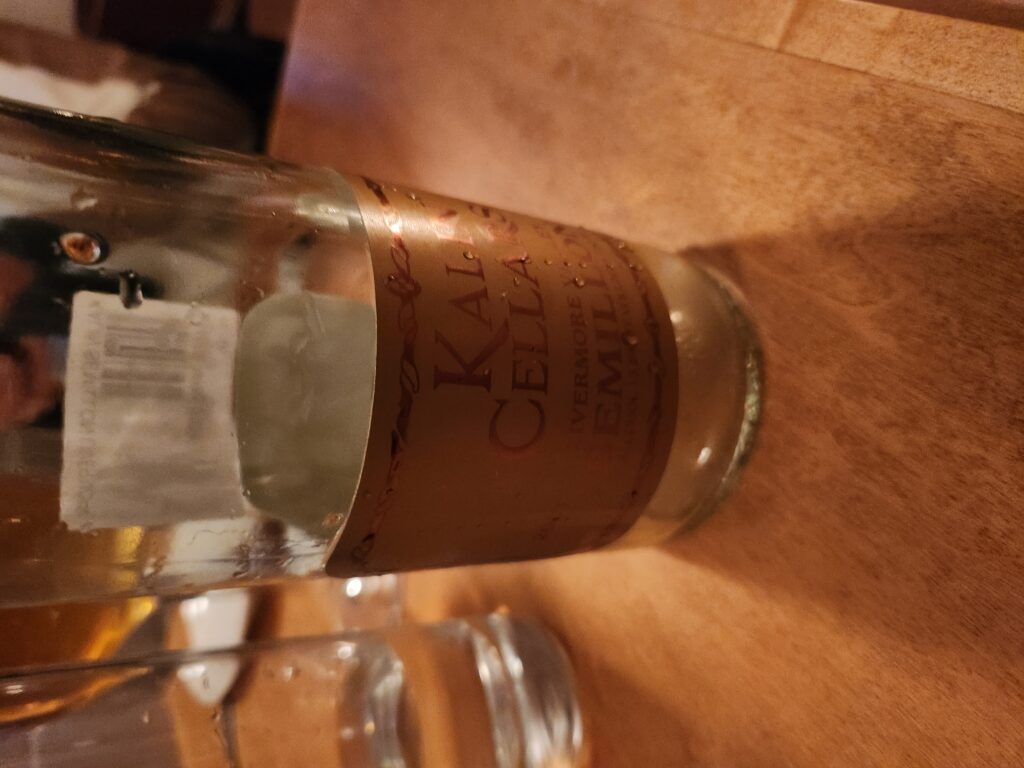 by Robert Millman
This is a recent release from California' most eccentric and interesting wine company. Established in the 1970s by Terry and Francis Leighton, Kalin Cellars makes six to seven Chardonnay wines, one Semillon wine, one Sauvignon Blanc wine, two Pinot Noir wines, one Cabernet Sauvignon wine and a sparkling wine. Nothing odd or eccentric thus far. But when you look at the vintages of recent releases you realize that on average, Kalin releases wine 20+ years after the vintage from which they were made. No other American winery does anything remotely comparable and only two in France so far as know: Château Gilette in Sauternes and the Ampeau estate in Meursault. Leighton, a retired biochemist, seems to have figured out a way to let wines slowly oxidize so that what can happen during bottle aging, but unpredictably, occurs under conditions in which the outcome is much more likely to be complete and successful.
The Lieghtons often refer to umami on their website. Like terroir, umami or savoriness and depth of flavor, is easy to recognize and yet elusive at the conceptual level. Anyone who makes and then reduces a stock for a sauce knows the moment when everything comes together, and the liquid attains a soul-satisfying depth of flavor which lifts it to another level of pleasure. In most cuisines there are umami moments when the whole exceeds the sum of the parts. In wine this is usually left to chance—an unreliable agent! At Kalin Cellars chance has been replaced by the most judicious way of slow oxidation—reduction if you want.
Of course, the palate is the ultimate judge of the success or failure of such an ambitious project. I am pleased to report that the 2001 Semillon is a great success. The grapes are sourced from the Wente's family Sémillon vineyard, that was planted in 1909 from Charles Wetmore cuttings taken from Château d'Yquem. The colour in the bottle might suggest a mature Sauternes. But the wine is bone dry, tasting decidedly younger than its appearance. This is a calm, superbly harmonious wine which manages to rich by suggestion. Scents and flavors of lemon verbena, melon and honey all intermingle gracefully. We drank this lovely wine with high quality Basque food at one of New York's best Spanish restaurants. The wine managed to work well with every course. The Leighton's have succeeded in making the aging process work to everyone's advantage: the wine, the taster and the maker: a triumph of maturity and elegance. Drinking Window: 2022-2027
Riverby Estate 2017 Grüner Veltliner Marlborough                       92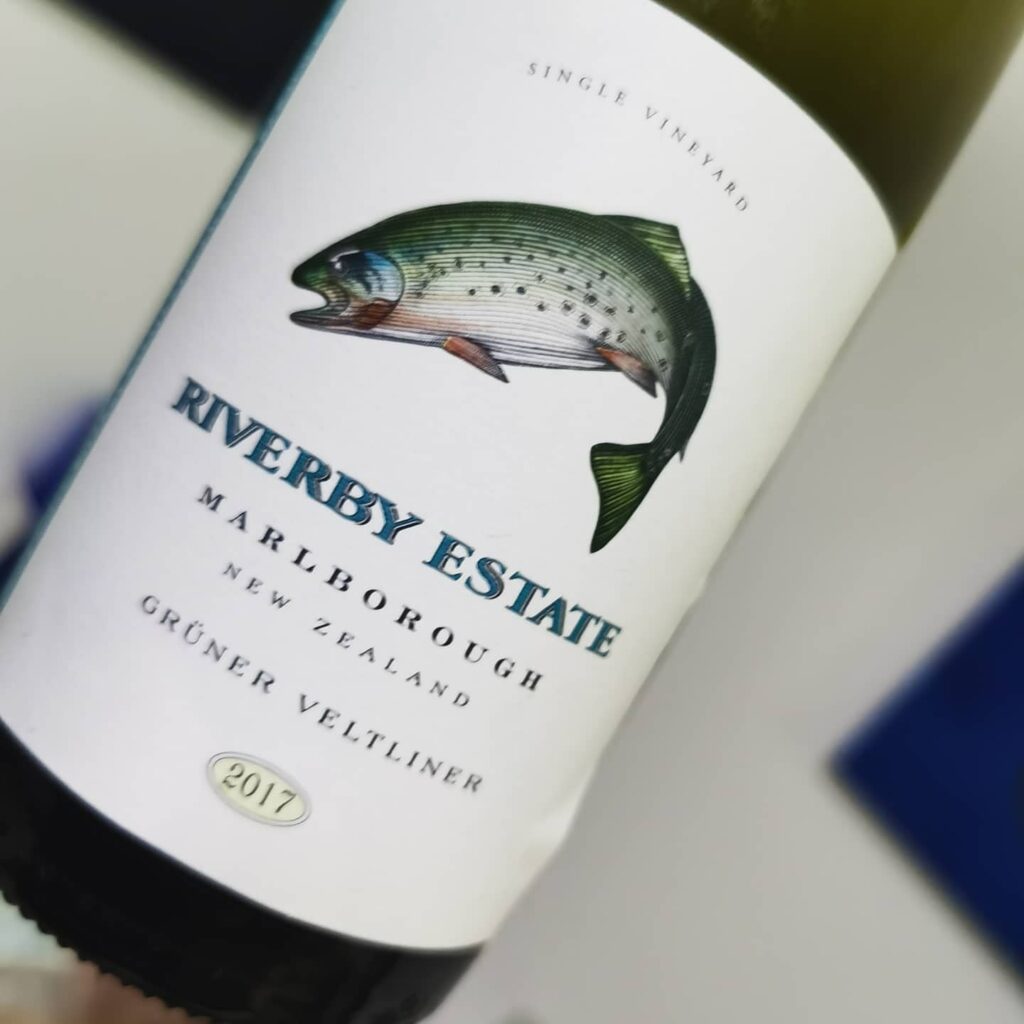 by Ian D'Agata
A family-run, boutique winery in Marlborough's Jackson Road heartland, Riverby Estate makes award-winning wines that are, quite simply, truly award-worthy. How many times have you tasted wines from bottles carryng umpteen stickers of silver, gold and quadruple-platinum medals from wine competitions you and nobody else has ever heard of, and then realize the juice in the bottle is no great shakes? Well, that is certainly not the case with the wines from Riverby Estate. About a week ago I attended a dinner in Shanghai in which the Riverby Estate 2020 Sauvignon Blanc was served and I was suitably impressed: juicy, fruity and not unbearably green and angular in the name of "freshness" (when in fact that freshness is high acidity stemming from early-picked, essentially unripe grapes). Needless to say, that lovely wine made me want to try all the other Riverby wines that I could get my hands on. The Riverby Estate 2017 Grüner Veltliner Marlborough is a gem. Not the last word in complexity, perhaps, but well-balanced, smooth, fruit-forward and very food-friendly, it won me over at first sip.
Medium-pale straw yellow in colour. Pretty scents of nectarine, white and yellow peach, white flowers, lime and minerals are complicated by a hint of white pepper. Bright and juicy, with a smooth mouth-coating texture to the ripe white peach and floral flavours that linger impressively on the gently honeyed finish. Though this is already five-almost six years old, it is still lively and in no danger of going flat anytime soon, so enjoy this Grūner over the next three or four years without problems. Not quite bone dry but not off-dry either, it's a really lovely scented white wine that will pair magnificently with Asian-inspired dishes but will do very well with any scallop, shrimp, salmon and trout dish that has a slight underlying sweetness to it. Or just sip this beauty on its own: no matter which route you choose, I am ready to wager you'll come away just as impressed as I was. The wines I have tried so far from Riverby Estate (Sauvignon, Chardonnay, Pinot Noir, Noble Harvest Riesling and the Grūner: for full tasting notes and scores see the upcoming article here on TerroirSense Wine Review: New Zeland wines: New and recent releases, part 2 out Wednesday, December 7 here at: terroirsense.com/en/) make me wish I could source their Gewurz, Pinot Gris and other various Riesling bottlings here in China as well. Drinking window: 2022-2025.