Barmès-Buecher 2007 Gewürztraminer Vendanges Tardives Steingrubler Grand Cru Alsace                                            94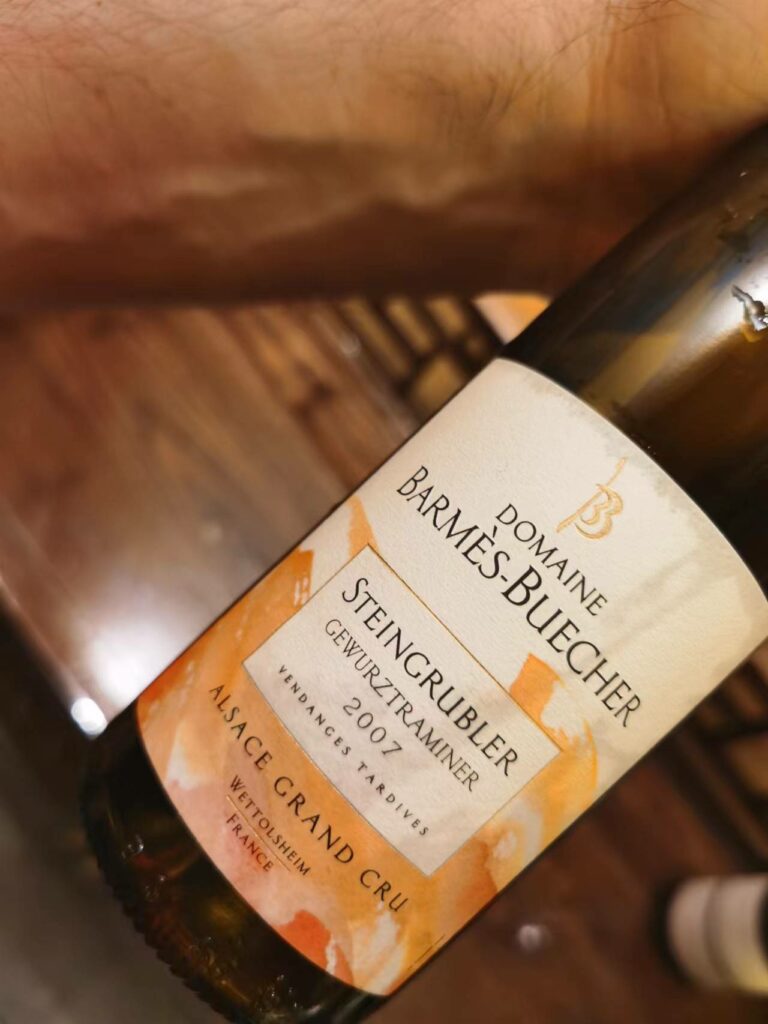 Now this is a superb wine. Stellar, really, and this for a variety of reasons. First off, it's a late harvest wine that is light and lively though sweet and luxurious. Second, because it conveys extremely well not just the grape variety (even if tasting blind, you have to really lack experience with the variety not to recognize this wine for what it is, a late harvest Gewurz) and the Steingrubler, a special Alsatian Grand Cru that gives very distinctive Gewurz wines.
Luminous pale yellow-gold. Extremely elegant, perfumed nose of candied violet, guava, mango reduction, fresh tangerine, cinnamon, cloves, lemon curd and grapefruit oil. Wonderfully pure and suave in the mouth, with floral flavours of ripe tropical fruit that though soft and creamy are also very focused and energetic. Finishes very long and clean, with magnificent clarity and cut. Even though 2007 was not known for boatloads of noble rot, this wine speaks of it as well as air-dried grapes, but does so with remarkable grace and class on both counts. Very very well done.
Situated between 230-350 meters above sea level near the town of Wettolsheim (where the Barmès-Buecher winery is located), the Steingrubler is marl-sandstone-limestone soil and subsoil that is an especially great source of remarkably good Gewurztraminer wines: not by chance, over 50% of the grand cru is planted to this variety (with the remaining half more or less evenly divided up between Pinot Gris and Riesling). That the Steingrubler is an exceptional site for Gewurz becomes apparent after you've tasted a few Alsace wines, because time and again you will find that, no matter which winery you are at, the Gewurzes from the Steingrubler are always singing. And so it is at Barmès-Buecher. Drinking window: 2022-2035.
Bolney Estate 2016 Blanc de Blancs Sussex England                        90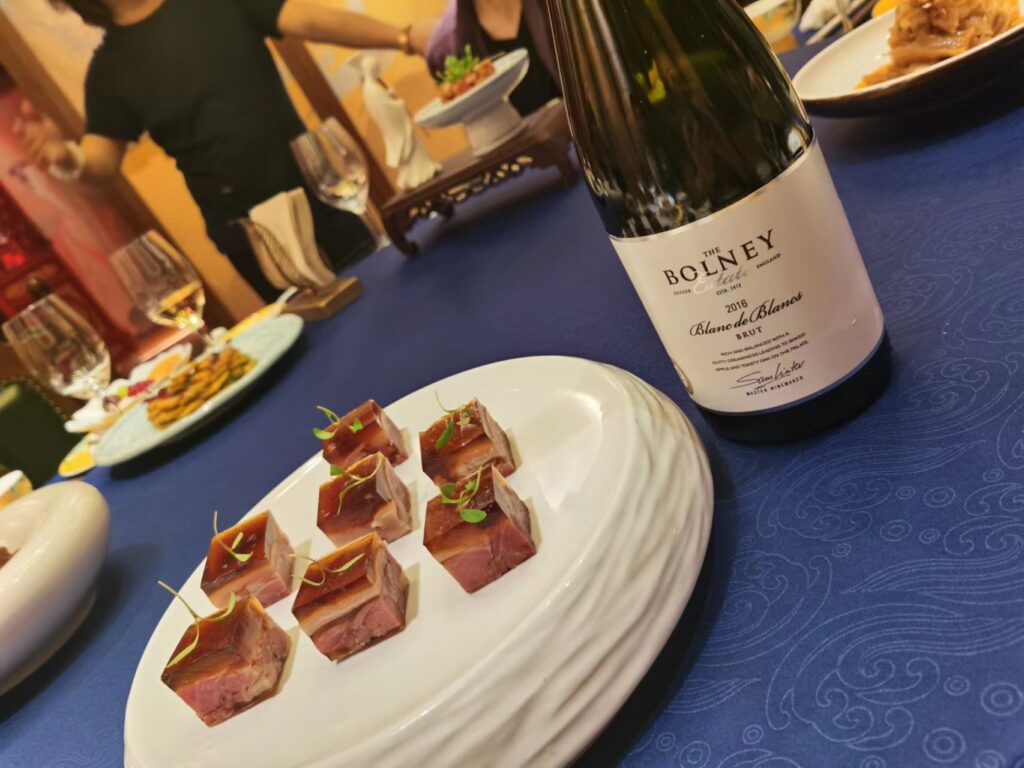 Bright pale straw-yellow with a thin stream of nicely persistent bubbles. White flowers, nectarine and vanilla puffs on the nose, complemented by hints of toasted walnuts. Then bright and layered, with round, glyceral, smooth-textured flavours of orchard fruit, toast and nuts. Closes long and stylish, with soft acidity and excellent length. This spent eighteen months on the lees but is much fruitier than it is leesy: this fruit-forward, uncomplicated personality, a low acid impression and just a touch of residual sugar (8 g/L) help make this sparkling wine very enjoyable on its own. 100% Chardonnay planted on highly sandstone soils from one of the United Kingdom's first established commercial vineyards. Drinking window: 2022-2028.