Eric Morgat 2019 Savennières Fides                                        95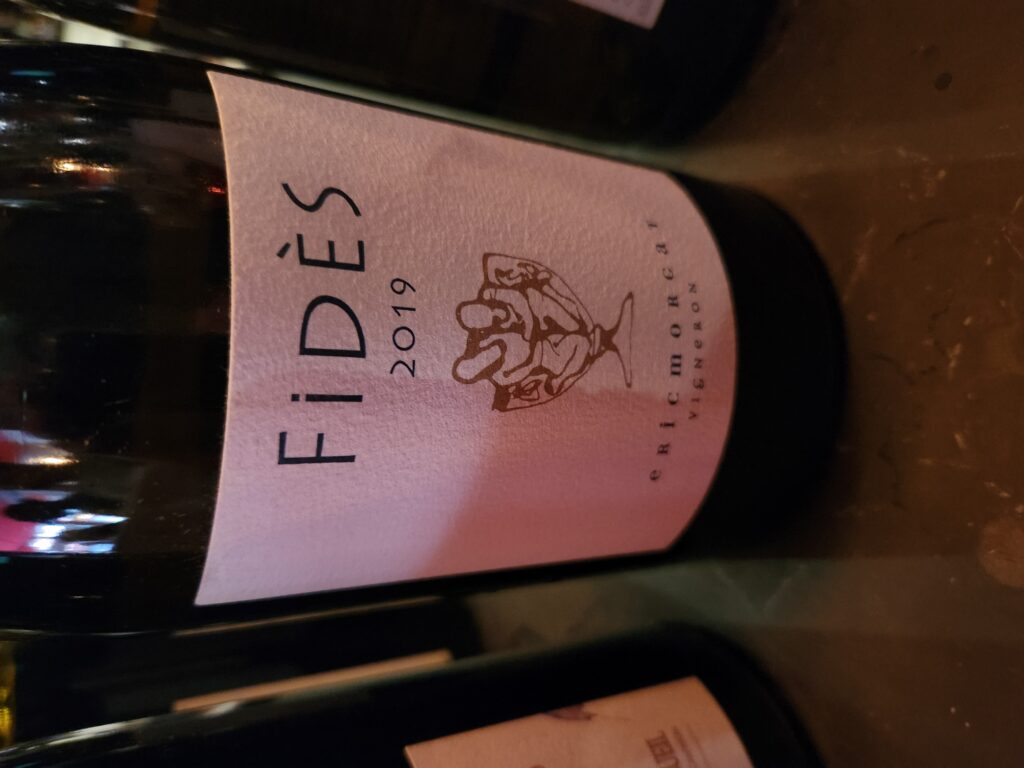 by Robert Millman
The finest dry white AOC in the Loire Valley, whose wines are talked about more than tasted, is Savennières. Part of the explanation for this curious state of affairs is that the dry Chenin Blancs from neighboring Saumur Champigny have become the darling dry Loire Valley wines for a decade. I will state my bias: I believe that the best Savennières' surpass by far even the finest Saumur Champigny whites. Savennières is located on the north side of the Loire river not far from Anjou. The vineyards face south. The soil is largely sandstone schists with volcanic seams. There are thirty growers in Savennières.  Total production is less than 5,000 cases per year. Although known back to Roman times, Savennières did not receive its own AOC until 1952.  Perhaps it is wise to remember that the vineyards in Burgundy were not officially classified until 1936! There are several notable Grand Cru vineyards within Savennières; Coulée de Serrant is by far the most famous, followed by Roche aux Moines and Clos du Papillon. The taste and texture of Savennières is quite special: the wines are very rich, even sumptuous, yet flinty, usually bone dry and intensely mineral on the palate. Notes of lime, quince, and often a distinctly herbal scent predominate. In ripe years a suggestion of honey complicates the picture in an appealing manner. It seems the in the nineteenth century, Savennières made as much sweet as dry wine. This has not been the case for many years, but the richness hints at sweetness. Savennières, like the dry Chenin Blanc from Saumur age almost indefinitely. I cannot think of another white wine that quite resembles Savennières on total expression. Sometimes one finds an approximation in a top Grüner Veltliner from the Wachau in Austria.
I have been drinking the Savennières from Eric Morgat since I first encountered them a decade ago. Starting in 1995, at the age of 25, Morgat began assembling abandoned sites in Savennières. He owns six hectares (15 acres) which he farms biodynamically. His yields are about 1/3 less than most other growers. I tasted the Eric Morgat 2019 Savennières Fides recently at an industry tasting. This is young for a Savennières to be sure. But the sheer grandeur and complexity of the wine were hard to resist. Morgat is a true terroirist. His goal is to get his vineyards to speak through the fruit. I was struck by the depth of the wine. Wines can have a vertical, horizontal and depth dimension. It is the latter which dominates in Morgat's wines. There is an abundance of texture and earthiness enlivened by precise Chenin acidity and firm mineral underpinning. This is a meaty white wine. Perhaps I should say dense. The 2019 should have a superb future. I would stack the wine up against the finest white wines made in the Côte de Beaune. Drinking window: 2023 to 2035.
Viberti 2016 Barolo San Pietro Riserva                                      92+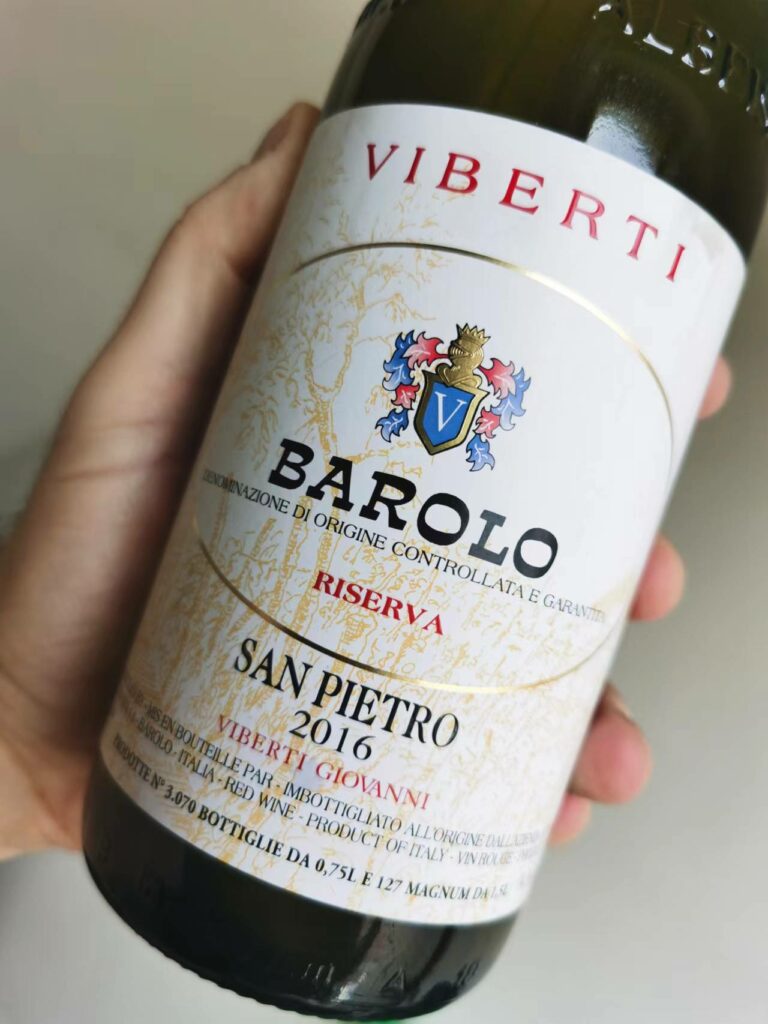 by Ian D'Agata
Viberti is a family that has been bottling Barolo since the beginning of the twentieth century (it will be 100 years next year!). They own and/or rent vines in some of Barolos best vineyard districts, and also the excellent Osteria del Buon Padre in Vergne, a bastion of excellent traditional Piedmontese cooking, and Locanda La Gemella in Barolo, where the food is just as good and traditional but with a more modern twist.
At a little less than eighteen hectares (17.36 hectares, to be precise) the San Pietro vineyard district is one of the Barolo commune's smallest. Located northeast of the town of Barolo, San Pietro is surrounded by a number of other vineyard districts of the Barolo commune: Fossati, Liste, Bricco delle Viole and La Volta. San Pietro is shaped like an amphitheater, and its vineyards face mostly east through to the northeast, with a few sections that look to the south. This viticultural reality, combined with the site's relatively high altitude and generally cooler clay-rich calcareous soil (despite it being of Tortonian origin and its Saint Agatha Fossil Marls of the laminated type lithology that usually gives more approachable, easygoing Barolos of generally early appeal), brings to the fore some of the more austere traits the higher-altitude, cooler-climate Barolos of this commune can sometimes deliver in spades. Then enter Viberti's Barolo San Pietro Riserva, and the thing immediately throws you a curve ball: despite it being from San Pietro, and from the classic 2016 vintage and Riserva no less, the wine is a lot more approachable now than I, you, or anyone else might expect.
For its Barolo San Pietro Riserva, Claudio Viberti sources grapes in San Pietro from vineyards planted in a section of the vineyard district very close to Fossati: there, the lay of the land forms a depression, a concave bowl of sorts, and so despite the vines looking westwards and the grapes catching the sun all day long, the cooler microclimate is noteworthy. In fact, San Pietro in general is an area that was once always too cold for Nebbiolo grapes to ripen easily and fully each year, but all that changed beginning with the 2003 vintage and the onset of climate change in full force.
The Viberti 2016 Barolo San Pietro Riserva is a very pretty, bright medium-red colour. It offers surprisingly forward aromas of red cherry, red plums, sweet spices, and herbs complicated by strong notes of iron and tar, even a hint of uncooked meat waiting to be grilled. For those who are interested, the descriptors of tar, iron and blood/rare meat are archetypal of San Pietro Barolos. Then soft and supple in the mouth, with creamy flavours similar to the aromas and a building savory presence on the medium-long back end. An approachable Barolo already now that speaks of the laminated type of Saint Agatha Fossil Marls lithology that characterizes the San Pietro vineyard district (soils formed during the Tortonian stage of the Miocene epoch that give approachable, earlier-maturing Barolos), despite it being a Riserva, this pretty Barolo boasts plenty of early appeal and charm and comes across as accessible and uncomplicated. In my experience, despite this wine being so easy to drink at a young age, it ages extremely well, building up a multifaceted personality in time, facets that really aren't there presently. Drinking window: 2026-2034 (this wine can actually be enjoyed now, but I suggest cellaring it for a few more years so as to allow it to build greater complexity).