Domaine Baumard 1973 Quarts de Chaume                                      94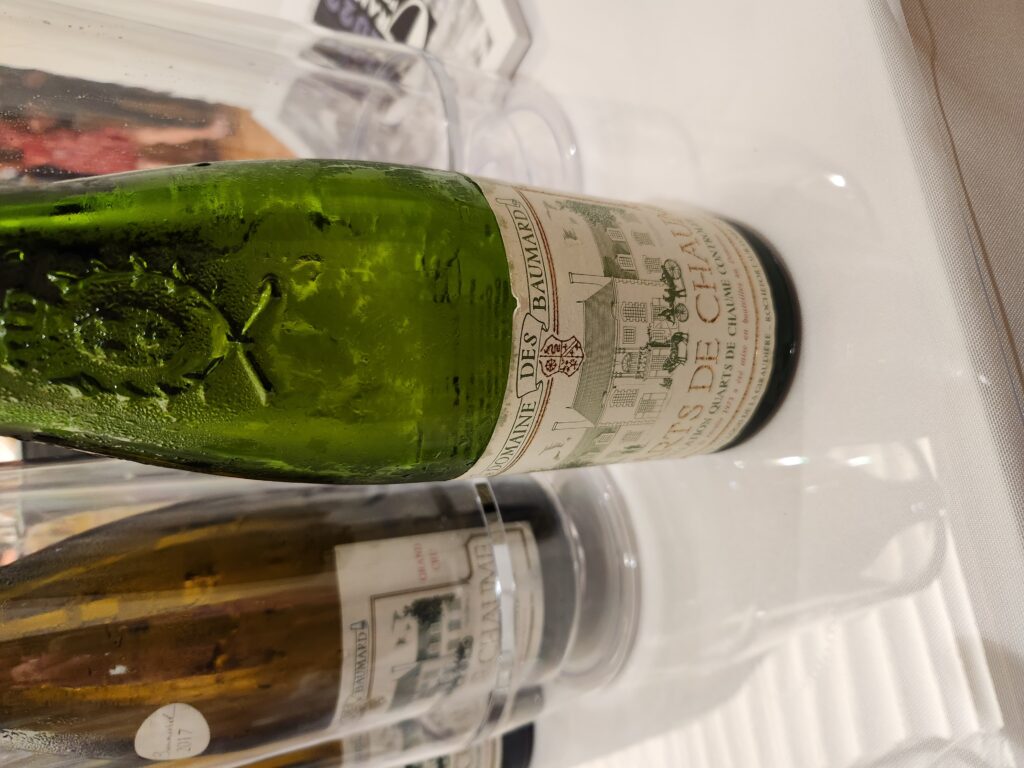 This marvellous estate virtually resurrected Savennières in the central Loire Valley from fading into obscurity by purchasing large amounts of its hectarage in 1969. Some 50+ years later, Chenin Blanc, the white wine grapes of Savennières and Saumur is the darling of the wine world. Capable of prodigious aging and ranging from bone dry to luxuriously sweet, these Loire Chenin wines retain such outstanding acidity that they can shine brightly at any residual sugar level. The greatest site for the botrytis-infected Chenin Blanc is Quarts de Chaume (Les Quarts is the original plot that gave its name to the Quarts de Chaume appellation.) The Quarts de Chaume terroir -a sunny, south-facing hillside on schists, exposed to the morning mists of the Layon River and ventilated by constant winds- results in noble rot of rare concentration. The area, located in the Coteaux de Layon, was first recognized by the AOC as "Quarts de Chaume" in 1954. As with Savennieres, whose wines are dense and dry, it was Jean Baumard who helped make Quarts what is today. He bought his holding in 1957: of the twenty hectares that comprise Quarts de Chaume, Baumard owns six hectares (or 30% of the entire Appellation). The vines are maintained at an average of 35 years of age. Due to the noble rot, yields are very small: 5-18 hectoliters per hectare. The grapes are pressed whole bunch and aged in concrete vats for between nine and eighteen months on their lees.
I have been privileged to taste the Baumard Quarts de Chaume going back many vintages. I was delighted to learn the Jean's son Florent, who has run the estate since the 1990s, has re-released the 1973. I tasted it recently. What a beauty. But first some words on the quite notable difference in taste and texture between Sauternes, botrytised Mosel Rieslings and Quarts de Chaume. Less extravagantly rich and creamy than Sauternes and weightier and smoother than high acid Berrenauslesen, a good Quarts de Chaume caresses the palate in waves of fruit and mild botrytis which is less bitter/caramelly than in top botrytised Riesling. Scents of orange rind, apricot pit and yes, even of porcini mushrooms, entice the taster. These wines go beautifully with creamy cheeses. The 1973 is, at this point, perhaps a little past its peak vigor. Yet the gentle persistence of the wine and its seductive smooth and undulating palate are hard to resist. This is a noble wine, not a showy one. As you can tell I found it a joy to experience. Drinking window: 2022-2026
Barone Ricasoli 2019 Chianti Classico Gran Selezione Colledilà          96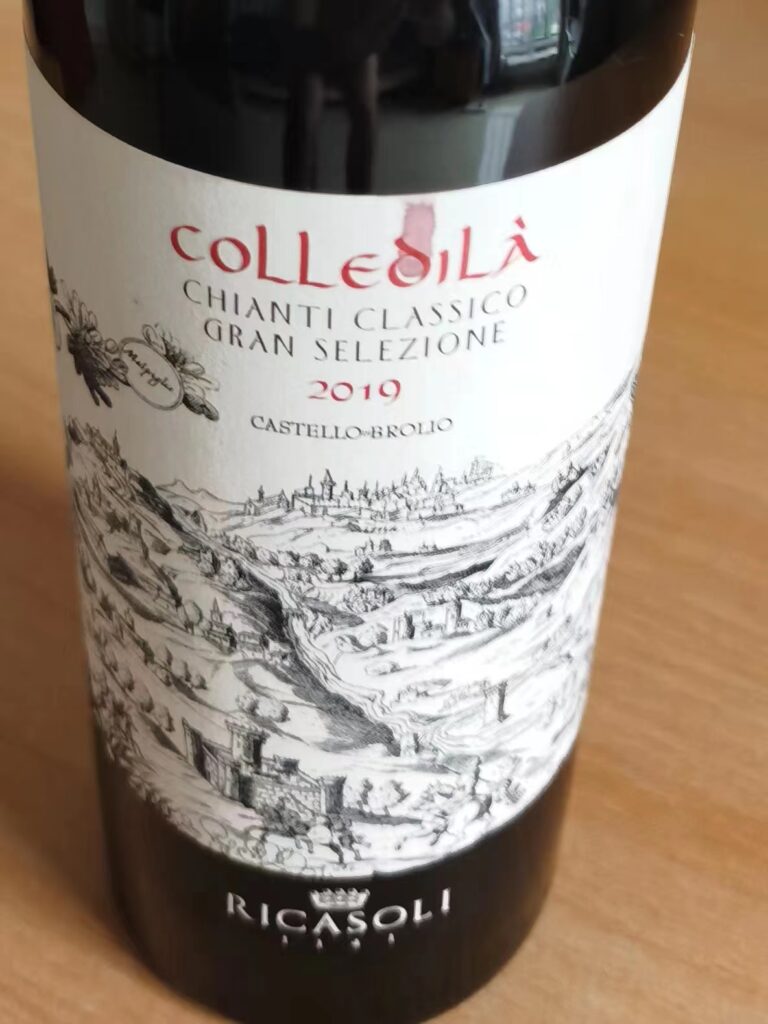 Barone Ricasoli has made many excellent wines over the years, but there is no doubt whatsoever, and I do mean no doubt, that the estate turned a new leaf and reached a level that it never had before with the launching of this wine. The Chianti Classico Gran Selezione Colledilà has been an outstanding wine, right from 2007, its first vintage, though it wasn't called as such at first. I remember extremely well when that wine was released, since I was one of the very first wine writers anywhere in the world to taste it: one sip, and I knew I was in the presence of what had the potential to be a world-class red wine right from day one. The Barone Ricasoli 2019 Chianti Classico Gran Selezione Colledilà continues a long tradition of Colledilà excellence. It is bright medium-dark, saturated ruby-red in colour. The deep, perfumed and complex nose offers a compelling array of red cherry, raspberry, herbs, licorice, violet and spice aromas. Chewy and lush on entry, then firm and elegantly austere in the middle, it exudes a sappy set of raspberry and spice flavours complicated by a mineral and delicate herbal element. The finish lingers nicely with repeating notes of sweet cherry and forest floor, enlivened by notes of violet and redcurrant. A really knockout, highly promising Sangiovese wine that is still very young, lay this away in a good cellar for another six to seven years to get it at its best and enjoy for at least another decade after that.
Despite what the websites show today, the Colledilà was originally released as a Chianti Classico only (all the vintages from 2007 to 2011 were released as such, with the front label not even carrying the worlds "Chianti Classico", but "Colledilà" only). However, as the rules allow wines made prior to the introduction of Gran Selezione to be bottled as such (the first ever Gran Selezione wines were released with the 2010 vintage), you will find that websites are replete with photos of Chianti Classcio Gran Selezione Colledilà already from 2007 and 2008, for example, but that was not the case at the time. No matter: nomenclature issues aside, the Colledilà is an outstanding wine, the grapes for which are sourced from a roughly seven hectares (7.62 hectares, to be precise) southeast-facing vineyard area planted with Sangiovese in 2002 at about 380 meters above sea level on a calcium-carbonate rich soil/subsoil complex that is very poor in organic matter. Like for the 2018, the 2019 Colledilà's aging period was extended to twenty-two months (it was eighteen months for the 2015, 2016, and 2017 Colledilà and anywhere from 18-21 months for some prior vintages), in a mix of new and used tonneaux (the oaking regimen and the new/old oak mix has also changed over the years with some older vintages aged in barriques and others in a mix of barriques and casks; also, initial vintages were aged in 100% new oak). Drinking window: 2025-2040