F.X. Pichler 2015 Gruner Veltliner M                                         93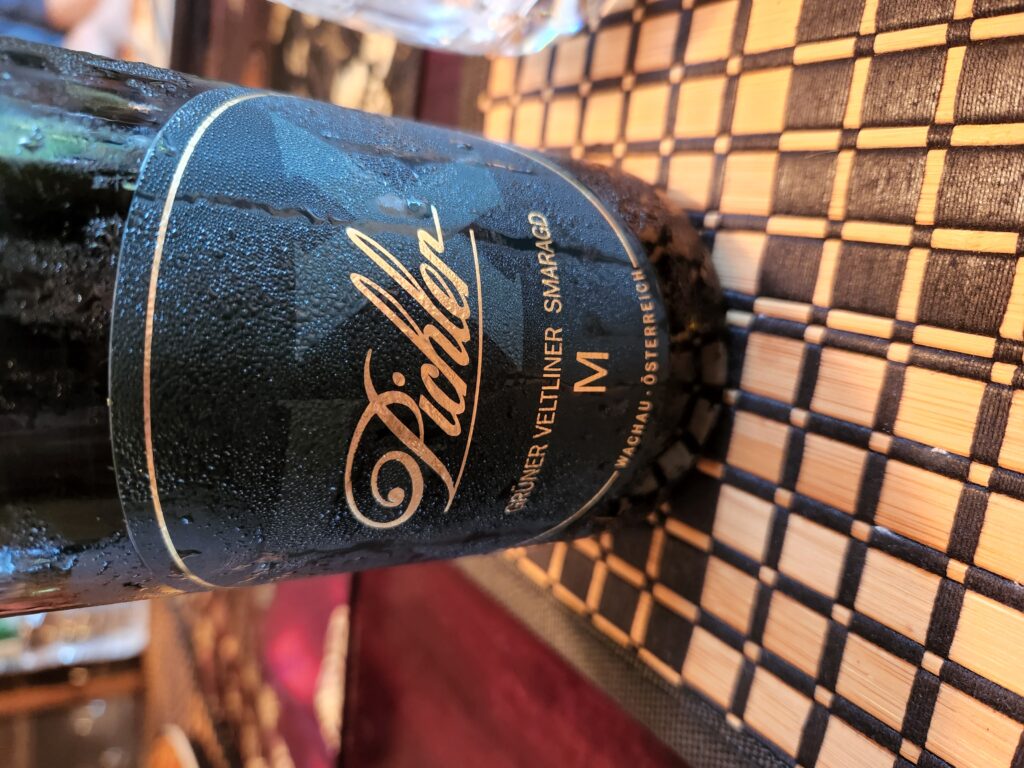 by Robert Millman
'M' stands for monumental, an apt name both for the wine so labelled and for the intention behind the wine. One could say that this is not a terroir wine even though it is made from grapes grown in three of the estate's best sites: Loibenberg, Kellerberg and Liebenberg. The grapes are harvested well into November and then allowed to macerate for a day. While the wine has a gold-capsule level Auslese residual sugar, it is fermented dry. Botrytis almost never plays a role in the M. Those familiar with the FX wines know them to be among the most powerful, intense, tightly would wines made in Austria. Without doubt, there are easier Wachau wines on the palate: Knoll, Alzinger, Nikolaihof and Hirtzberger. In a blind tasting it is not difficult to pick out the FX wines. They attack the palate in a remarkable manner which has few parallels elsewhere. Perhaps the Pouilly-Fumés from Didier Dagueneau come to mind. Once the taster gets used to this attack the wines can be most stimulating. FX and his son Lucas have sacrificed charm and sensuality for an intensity that is quite special. From my own experience, I would say that one has to be ready for a confrontation with an FX wine. When I am in the right state of palate, I am truly stimulated by the impact of these wines.
I recently had the opportunity to drink the 2015 M with friends. The wine had been correctly stored since purchase.  Although seven years old, the wine showed no signs of aging. In terms of cellaring, the M is a twenty-year wine. But I would never pass up an opportunity to taste one, even on the young side. It was as if the fruit had intensified in the selection process. Since the wine is mixture of terroirs it is best to understand it from the fruit/texture perspective. Peach, melon and apple scents and flavors are absorbed into the unctuous, creamy texture. Fortunately, the vigorous acidity and salinity of the wine prevents the richness from dominating the palate. The powerful finish is basically an extension of what one experiences in the mid-palate. I would prefer a little restraint but that is not the nature of the M. This is a wine which necessitates strong food full of flavor and texture, and keep in mind that it can stand up to quite a bit of spice. One glass goes a long way. Another five years of aging may soften its iron grip. The M is not a wine to love bit to appreciate. It is a marvelous wine which puts one in contact with a formidable wine sensibility and should be drunk a few times a year. Drinking window 2025-2035.
Catena Zapata 2013 Estiba Reservada Argentina                             99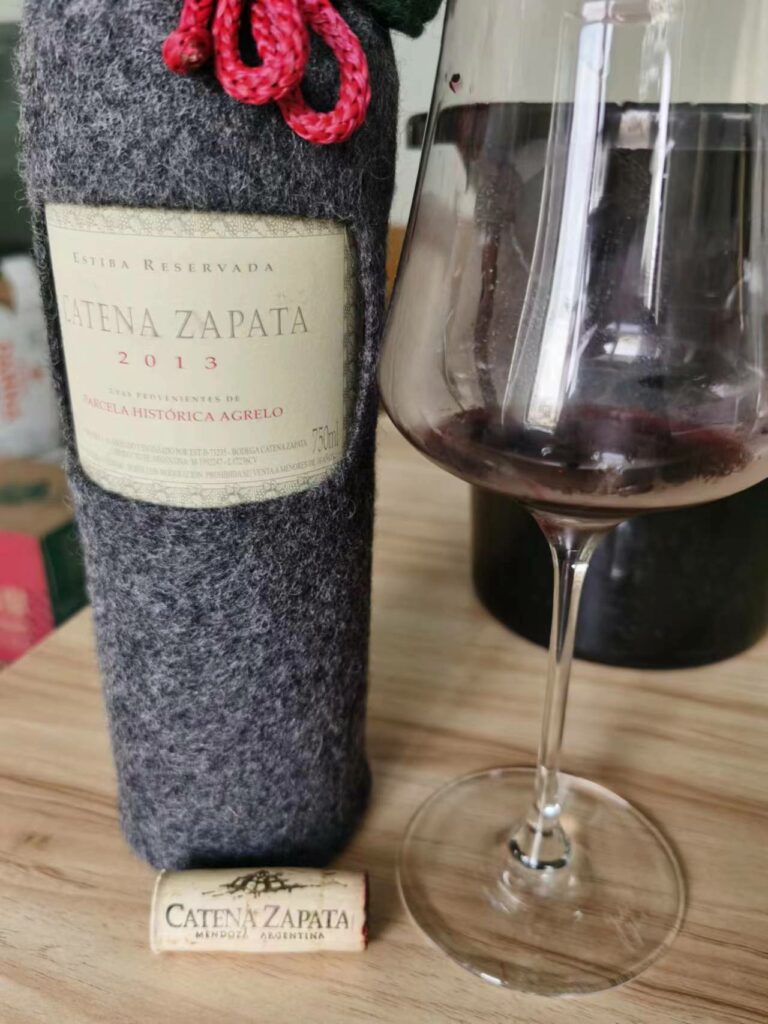 by Ian D'Agata
Deep, dark, saturated red-ruby.  Knockout nose combines black cherry, blackberry coulis, tobacco, cedar, graphite, vanilla and licorice. Then like liquid velvet in the mouth, conveying great thickness of texture with a seamless quality and without any undue weight whatsoever. Noble, red wine with near-perfect balance and a finish that features repeating elements of cassis and perfumed spices and herbs. A sappy essence of Malbec and other Bordeaux varieties, this wine is something to marvel at and to cherish. Anyone lucky enough to own a bottle will be more than happy whenever he or she chooses to pull the cork: I actually wonder if I'm not being too stingy with my score. Ready to drink now but even better with a few more years of cellaring, and then enjoy another fifteen years after that, Catena Zapata is Argentina's leading wine estate and it makes a bevy of world-class wines: the Vigna Adrianna, the Nicolas, the Cabernet Franc Alto, even the Torrontés are really hard to discuss without mentioning words like" stellar", "classy", "best of" "top quality" and so forth. Then there is the Estiba Reservado, which is a whole other case in point. Made with the best and some of the oldest vines grown in the Agrelo vineyard planted at 950 meters above sea level, it is a unique wine that the family makes in extremely limited numbers and sells only in China and Argentina. In fact, the only reason it is even sold in China is that Catena's local importer after visiting the winery and pleading with the family multiple times was finally able to get a (small) allocation. A blend of Cabernet Sauvignon, Cabernet Franc and Malbec, plus very small dollops of Merlot and Petiti Verdot, this is one of the New World's best red wines, sold in a really unique packaging of a felt sleeve/glove that makes the bottle's look truly unmistakable: the only caveat is that evry few people will ever get a chance to taste it. Founded in 1902 by Italian immigrant Nicola (not Nicolas) Catena, Argentina's Bodega Catena Zapata is known for its pioneering role in resurrecting Malbec and in discovering extreme high-altitude terroirs in the Andean foothills of Mendoza that had never before been thought of before as a potential source of high quality wines. Drinking window: now-2035.