Didier Dagueneau 2006 Pur Sang Pouilly-Fumé                                      97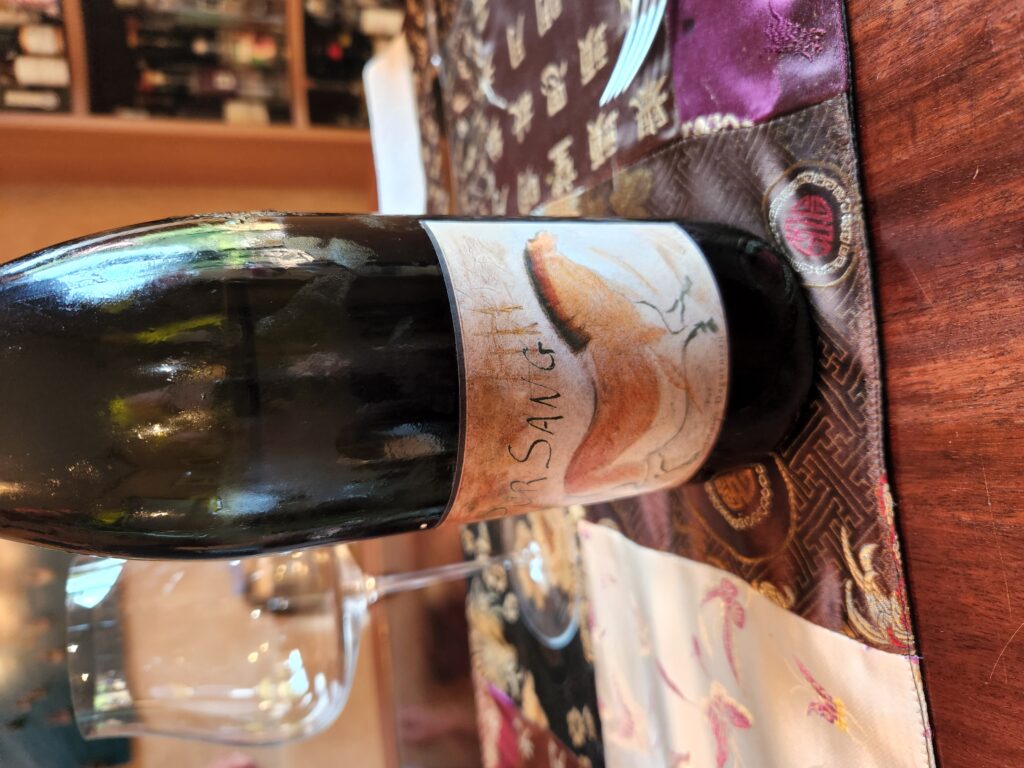 Among the cult figures dominating the French wine world, one stands out among his peers: Didier Dagueneau, who single handedly transformed the rather neglected Pouilly-Fumé Appellation in the eastern Loire Valley into a source of wine which delivered its devotees as much thrill and pleasure as any wines from Burgundy, Champagne and Bordeaux. Didier may have been the only person to run his vineyards as if they were the most beautiful gardens in the world. He also became famous for his hospitality which had few if any equals anywhere else in the world of wine. Perhaps only Anselme Selosse in Champagne can be compared to Dagueneau in this respect. Visits to him were really pilgrimages undertaken with near religious fervency. This is no exaggeration. He repaid his devotees with hours of tastings and accounts of how he got his terroirs to talk. Some wine makers allow their terroirs to express themselves. A few give their terroirs the gift of speech. No one has equaled Didier Dagueneau in this respect. Unfortunately, he passed away fourteen years ago, having died in one of his daring flying escapades in 2008. He not only flew dare-devil planes but in his youth he was an avid motor cyclist and was seriously involved in dog sled competitions while his vines slept in winter. He was what we call a character. His death caused shock waves all throughout the world of fine wine. Everyone knew that there could never be anyone like him again. His last completed vintage was 2007. Didier was succeeded at the winery by his son Benjamin and daughter Charlotte. Benjamin is as unassuming as his father was the fire cracker of the Loire. The quality of the 2008s and 2009s showed everyone that the work that his father had done would be carried on with equal excellence by his children.
Due to the extraordinary generosity of my long-time friend Ed Kasselman, four of us consumed a marvelous array of magnificent wines, mostly white, at his house recently. Ed prepared a staggering 4 course meal worthy of his superb cellar. The first wine we tasted after the Champagne aperitif—the intense and richly detailed 2007 Taittinger Comte de Champagne Rosé—was the Didier Dagueneau 2006 Pouilly-Fumé Pur Sang. Ed thought it might be the 2009 but the back label clearly indicated 2006. Pur Sang means thoroughbred and the bottle has a marvelously beautiful label with a deliberately pre-historically styled drawing of a horse. Pur Sang was the third of the three lieu-dit Pouilly-Fumés made at the Didier Dagueneau estate in Saint-Andelain. The first vintage was 1988. Pur Sang is produced from a vineyard north of Saint-Andelain called "La Folie". The soil here is deep clay with some limestone. The vineyard is gently sloped and has perfect south/southeast exposure. Dagueneau used a horse to till the top soil. Of course!
Not having tasted the 2006 in many years I had no idea what to expect. At sixteen years old, most Loire Sauvignon Blancs are tired and have lost their vibrancy: not so with the Pur Sang. The bouquet was striking for its purity, clarity and intensity. The fruit and the terroir had formed an unbreakable synthesis which carried right over to the palate. The brilliance and acid definition were stimulating. The wine has the power and density of a Bâtard-Montrachet and the lift and balletic energy of a Chevalier-Montrachet. The 2006 Pur Sang is a Grand Cru wine from every perspective. The rich finish which tapered into a lovely citrus, earthy coating completed this masterpiece. Over two hours we could detect just a hint of oxidation—no surprise for a wine of its age. This is the best Loire white wine I have tasted in years. Simply magnificent and perfectly named. The wine should be drunk over the next few years before it looses its remarkable freshness. Drinking Window 2022-2025.
Rivetto 2013 Barolo Briccolina                                                           96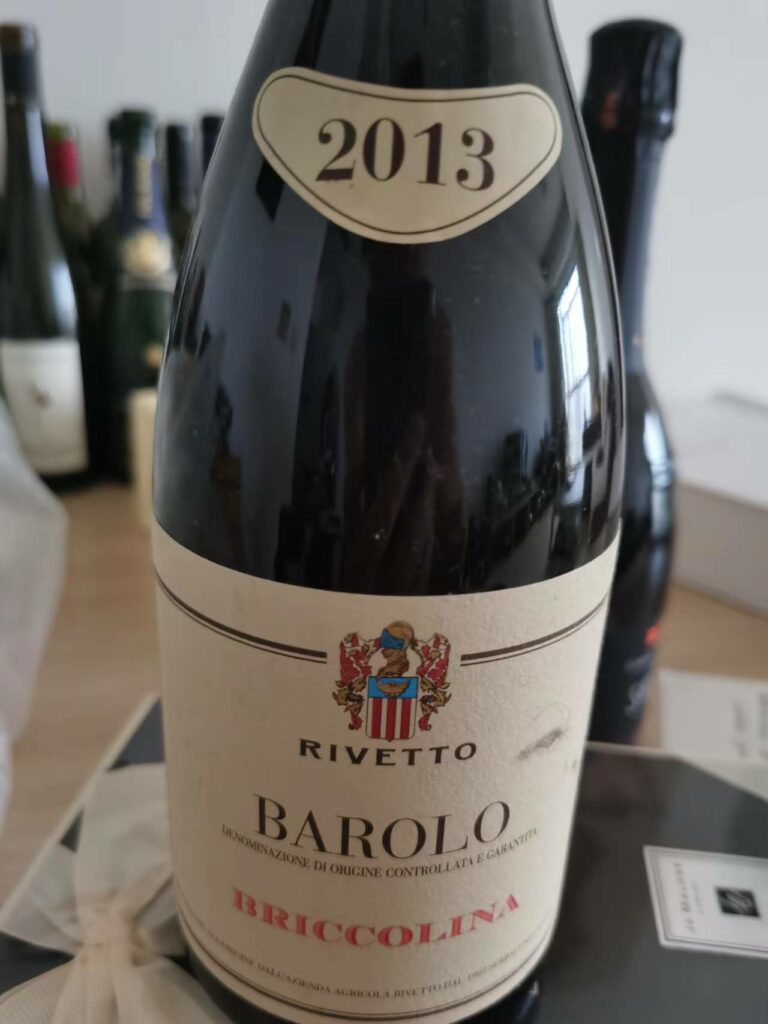 I just can't say enough good things about ultra-talented and passionate Enrico Rivetto, who has taken over his family estate and catapulted it into the stratosphere of Barolo's best wineries in a very short time. Still off the radar of many who buy and collect Barolo who still look for all the same names that are written up about all the time, Rivetto is a biodynamically-farmed estate that looks like a garden out of a Corot or Monet painting and that is making wines of translucent beauty and remarkable class. The Rivetto 2013 Barolo Briccolina is a case in point.
Very pretty bright pale red colour. Extremely captivating on the nose, with very pure and perfumed aromas of sour red cherry, minerals, blood orange, iron shavings, and scorched earth, lifted by a perfumed red rose and violet topnote. Very precise and seamless in the mouth, with harmonious acidity nicely extending the ultra-pure red cherry and berry flavours on the long suave finish. Herbal nuances and a strong dose of minerality add complexity on the absolutely weightless back end. A marvelous wine of truly remarkable purity, with an enchanting translucent quality that is hard to forget, this is about as good a Barolo as I have had this year (and you can believe me when I say that I have had a few). Made with biodynamically farmed grapes from the Briccolina vineyard district of the Serralunga commune, a site that had never been known for really noteworthy wines until Rivetto came along, this wine speaks of Serralunga and its specific terroir. This estate is, like Trediberri in La Morra that I was the first English-language wine writer to turn the wine loving world on to many years ago, is one of the budding stars of Barolo: mark my words, Enrico Rivetto's wines are only going to become more expensive once collectors start zeroing in on them. Drinking window: 2026-2035.