Louis Jadot 2003 Clos St. Denis Grand Cru                                    93
Louis Jadot 2003 Bonnes Mares Grand Cru                              97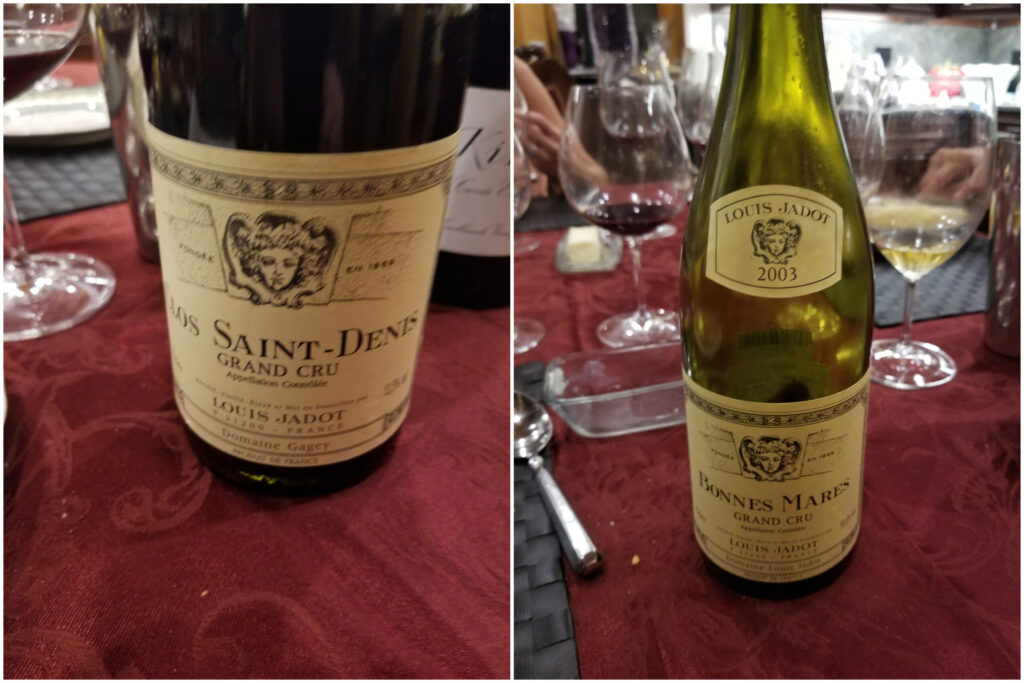 by Robert Millman
The limitations and exaggerations of this famously hot vintage are well known. In their early stages, critics put on a brave face and found potential if not actual virtues in the wines. Nearly 20 years in the bottle has not vindicated this early optimism. This excessive and prolonged heat of 2003 was equally deleterious to Burgundy, Bordeaux and the Rhone Valley. (To be sure, and it's only fair to recognize, Ian D'Agata in his Bordeaux reviews never fell for the hype.) I have reviewed one 2003 Bordeaux for Terroir Sense: the 2003 Cos D'Estournel which was initially judged to have weathered the severe heat brilliantly. I rated the wine a 92. My experience was that the excessive alcohol came to dominate the wine, obscuring the wonderful terroir of the Chateau. So why am I returning to this problematic vintage? Because I have recently tasted two extremely successful 2003 Grand Cru red Burgundies from the justly esteemed house of Louis Jadot. Jadot is well known for being able to handle the vagaries of vintage variability in Burgundy as well or better than any other grower/negociant. I had not tasted any of the Jadot 2003 reds in many years. I was curious to see just how the wines were doing, having entered the period of maturity. The two wines were the Clos St. Denis and the Bonnes Mares. First off, the colors betrayed no signs of twenty years in the bottle. Gleaming, brilliant red with the luminosity of relatively young wines. A good sign. We tasted the Louis Jadot 2003 Clos St. Denis Grand Cru first. This curious Grand Cru from Morey St. Denis always finds itself in the shadow of Clos de la Roche. A more delicate, introverted wine, the Clos St. Denis has more than a little Chambolle Musigny in its make up. In 2003 the Jadot version is quite intense with an assertive dark fruits flavor reflecting the vintage. Over time—the only way to judge important wines—the underlying acidity and tannins began to emerge to harness the wine's exuberance. Terroir triumphed over vintage. The linearity and restraint, essential to this Grand Cru, dominated the wine. Fresh and energetic, the wine has many years ahead if properly stored. Drinking window: 2022-2030.
We then turned to the magnificent Bonnes Mares, one of the three greatest red wines in the Jadot stable along with their Musigny and Clos de Beze. Jadot was fortunate enough to have purchased a sizeable amount of the famous Clair-Dau estate in 1984 at a price that would make grown men weep today. Among the purchased treasuries was a decent quantity of Bonnes Mares. To my palate, Bonnes Mares is one of the six great Grand Crus of Burgundy along with Romanee Conti, La Tache, Musigny, Close de Beze and Chambertin. In terms of generosity and range of flavors and textures, Bonnes Mares often seems like the most complete Pinot Noir made on planet earth. Undoubtedly, the house nailed it in 2003: the Louis Jadot 2003 Bonnes Mares Grand Cru is fabulously rich, dense and palate saturating, the wine seemed like an endless reservoir of dark fruits and lush minerality. A bracing underlying acidity gave all this weight a beneficial lift. Jadot's famous wine maker Jacques Lardière told Steve Tanzer that the dry extract of the Bonnes Mares surpassed that of all the other red wines he made in 2003. He compared the 2003 to 1947, another famously hot vintage. This is surely one of the great successes in a vintage that defeated many a first-rate wine making team. Drinking Window: 2022-2035
Ramon Bilbao 2018 Verdejo Edicion Limitada Liais Rueda                    90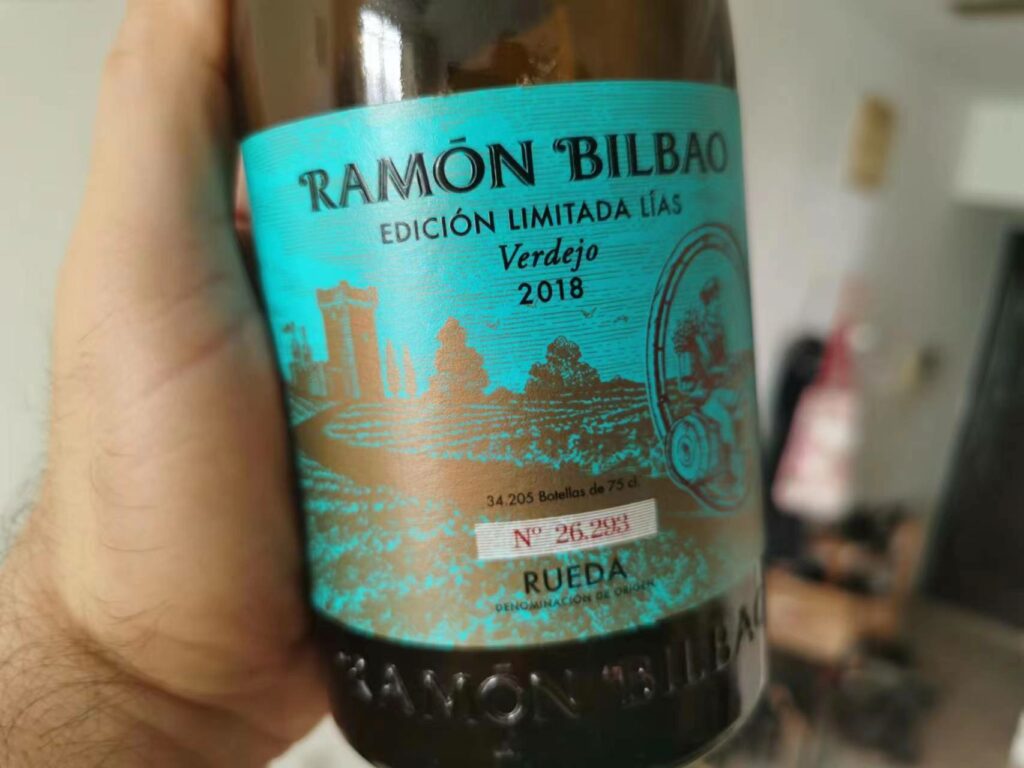 by Ian D'Agata
Deep yellow-green. Menthol, green apple, butter, quince, chamomile, and eucalyptus on the rich, inviting nose. Then smooth and layered, with hints of white chocolate complicating the potpourri and orchard fruit flavours. Finishes long and creamy. But with good lift and juiciness, and hints of vanilla and sweet spices. A deep, very well-balanced Verdejo that is very easy to drink and approachable, but is complex and rich enough to stand up to white meats besides all the typical Verdejo-friendly fare of crustaceans, cured ham, seafood and vegetable risottos and pastas. Aged eight months in used French and Hungarian oak barrels and though the oak is evident, it is very judiciously used and remains in the background, while undoubtedly adding a measure of complexity and interest to the finished wine. Well done. Drinking window: 2022-2024.
You know, it wasn't long ago that Verdejo was one of the many latest grape flavours of the month in some quarters, but whereas a few years ago it was admittedly hard for most people to understand what all the excitement was about, there are now numerous wines that are not just really delicious wines but also boast real complexity too, making for a highly interesting drink. Even better, the Vertdejo wines come in a variety of styles, from fresh and crisp to layered and oaked, such that it's now easy to find a Verdejo bottling for every palate out there. This one by Ramon Bilbao is undoubtedly a very pretty wine. The estate was founded in 1924, is located in Las Amedias in Rueda, owns over sixty hectares of vines and makes a number of user-friendly, affordable easygoing wines that have immense early appeal.