At the UCCA-Edge Museum
3/F, UCCA Edge,
88 Xizang Bei Lu,
Jing'an District, Shanghai, China
Tel. +86 21 6120 2068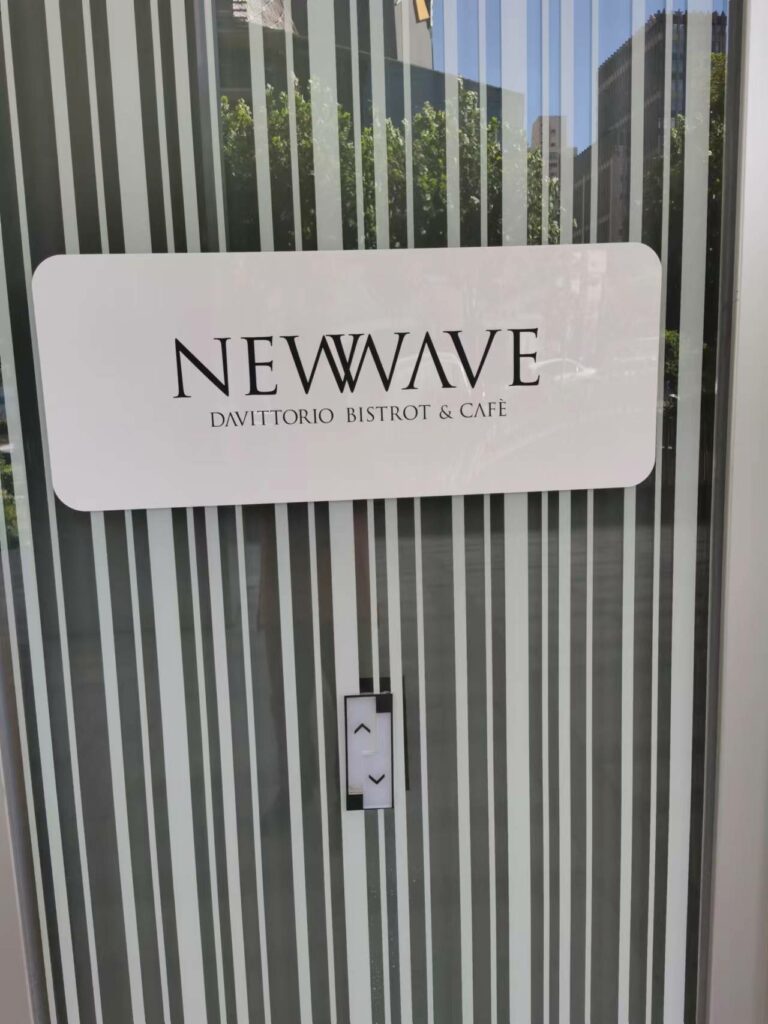 The food
Yellow tail amberjack tartare, sweet and sour red pepper sorbet, bagna cauda foam
Fresh made orecchiette pasta, mussels, clams and "pane atturrato"
Chargrilled Japanese calamari, sweet pea and culatello ham
Strawberry tart and sorbet
The wines
Contadi Castaldi NV Franciacorta Brut                             91
Cantina di Cembra 2019 Pinot Nero Trentino                                  89
Giovanni Rosso 2015 Barolo                                               92
Where to begin with NEW WAVE? There is almost too much to say, or write. Officially opened in early 2022, NEW WAVE by Da Vittorio is the first museum restaurant under the leading Chinese art institution UCCA group. It is also the second restaurant by the three Michelin starred Italian restaurant Da Vittorio to open in China. Last but not least, it is, hands down, one of the four or five greatest museum restaurants you will have the pleasure at eating in anywhere in the world. Yes, NEW WAVE is that good.
For those who do not know, da Vittorio in Brusaporto (and formerly in the heart of nearby Bergamo) has long been one of Italy's three or four finest restaurants, owned and run by the Cerea family brilliantly for decades. Clearly, the establishment's first ever bistro (or bistrot, in the local Italian way) was no doubt going to be special, and so it is with NEW WAVE. (Though to call NEW WAVE a bistro/bistrot, given the level of its food, wine, service and ambiance, is slightly reductive, if not downright ungenerous.)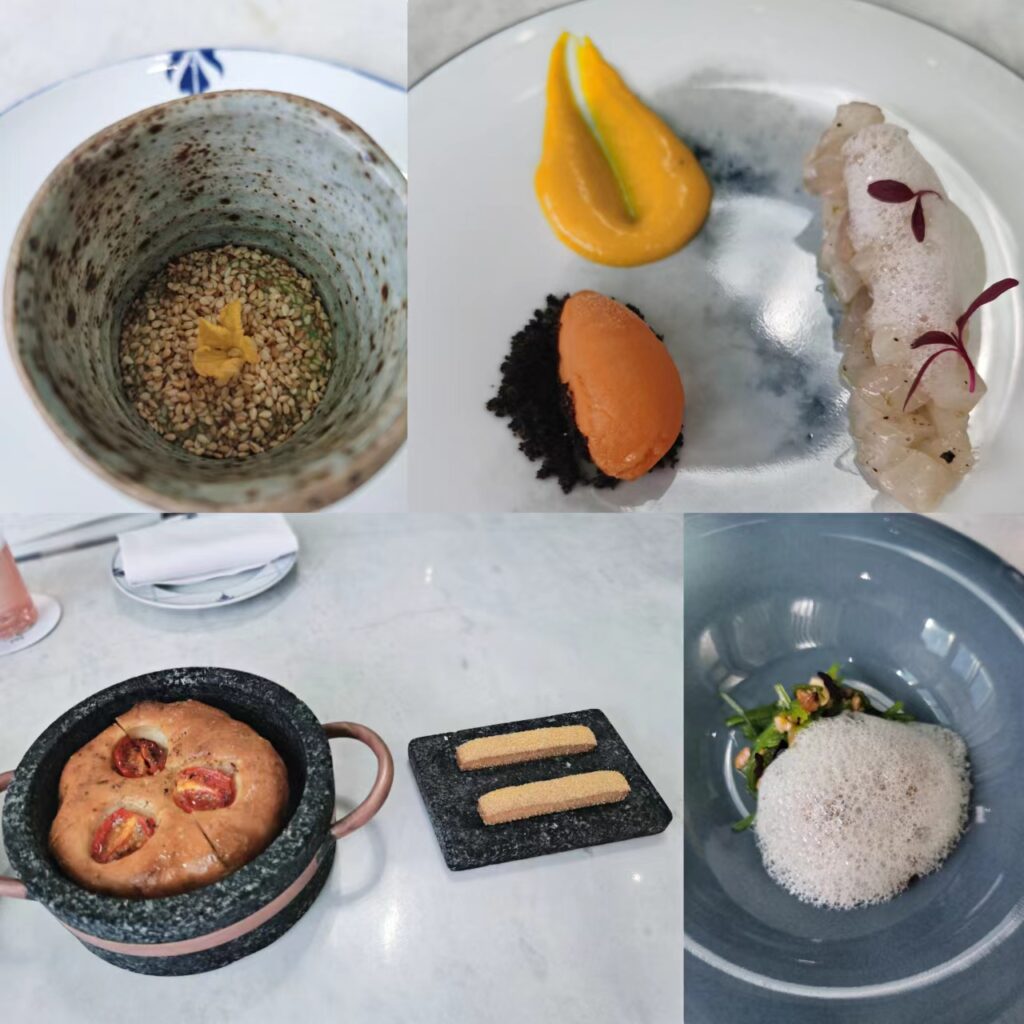 What NEW WAVE embodies is collaboration between world-class museum and restaurant, a combination that offers almost endless possibilities. Prestigious cuisine marries well with the just as prestigious vernissages, because, in ultimate analysis, time spent at the restaurant and in the museum's halls means immersing oneself in one art form or another. Sit at one of the large, very spaciously arranged tables of the extremely luminous dining area, and you will find yourself immersed in a world where the juxtaposition of authentic Italian cuisine made from local ingredients of the highest quality blends seamlessly with international artworks and exhibitions of the highest level. It makes for one uniquely enlightening, restful and cultural moment. And while it would be all too easy for all of this to take itself way too seriously, no such danger here, where elements of whimsy and playfulness shine brightly despite the extremely high caliber of the dining experience: for example, during the opening show devoted to Andy Warhol, one of the menu's dishes was served in glasses replicating Warhol's iconic Campbell soup creations. It all leads to a setting that is at once erudite and fun, with throngs of people from all walks of life packing the place, from the worldly and well-heeled to the local and curious.
Food, wine, service, ambience: NEW WAVE has it all. Really, it would be criminal if a place so beautiful (and admittedly lucky given its prestigious location) were anything but fantastic. The menu at NEW WAVE is compact but offers something for everyone. More importantly, it offers different dining choices from those of Da Vittorio Shanghai, thereby giving food lovers an opportunity to taste the Da Vittorio food philosophy two different ways. The executive chef is Francesco Bonvini, former chef de cuisine at da Vittorio Shanghai who continues from where he left off there; he executes (pun intended) the culinary vision of the Cerea family and its long-standing pursuit of purity in the delivery of aromas and flavours brilliantly. Bonvini is well-travelled and well-studied: he has worked in Elba, London and Australia, finally entering the world of Cerea in 2015,where he worked his way upwards, becoming sous chef at Da Vittorio (in Italy, at Brusaporto). In 2019, he moved pots and pans to Shanghai to work with chef Stefano Bacchelli of Da Vittorio Shanghai as his second in command. After two years of further honing his culinary skills and learning about local culinary traditions and ingredients, in 2021 he was entrusted with the family's NEW WAVE project, an incredible honour and launching pad for such a young man. Now the head man, Bonvini has his own chef de cuisine at NEW WAVE, Niccolo Rotella. Rotella is another obviously talented young man who trained as a junior sous chef at the two star Michelin Il Sorriso restaurant in Soriso, Italy (but for the longest time one of Italy's very few three Michelin star restaurants), after which he joined chef Marco Sacco's culinary team at the also very famous Piccolo Lago restaurant in Verbania (another of Italy's best restaurants, generally considered to be one of the country's fifteen or so best). He then moved to Da Vittorio and two years later joined the NEW WAVE project as the sous chef. The cuisine is clearly cut from Italian cloth, but there is copious use of local ingredients and cooking techniques that add a subtle Chinese twist to the creations. For sure, lightness of being is the hallmark of all of Bonvini's and Rotella's creations, with even a recipe such as that of the aglio e olio sauce, accompanying an almost raw piece of fish, resulting airy and breezy on the plate and on your taste buds (admittedly, not the easiest of feats with garlic and oil the main actors on this particular stage).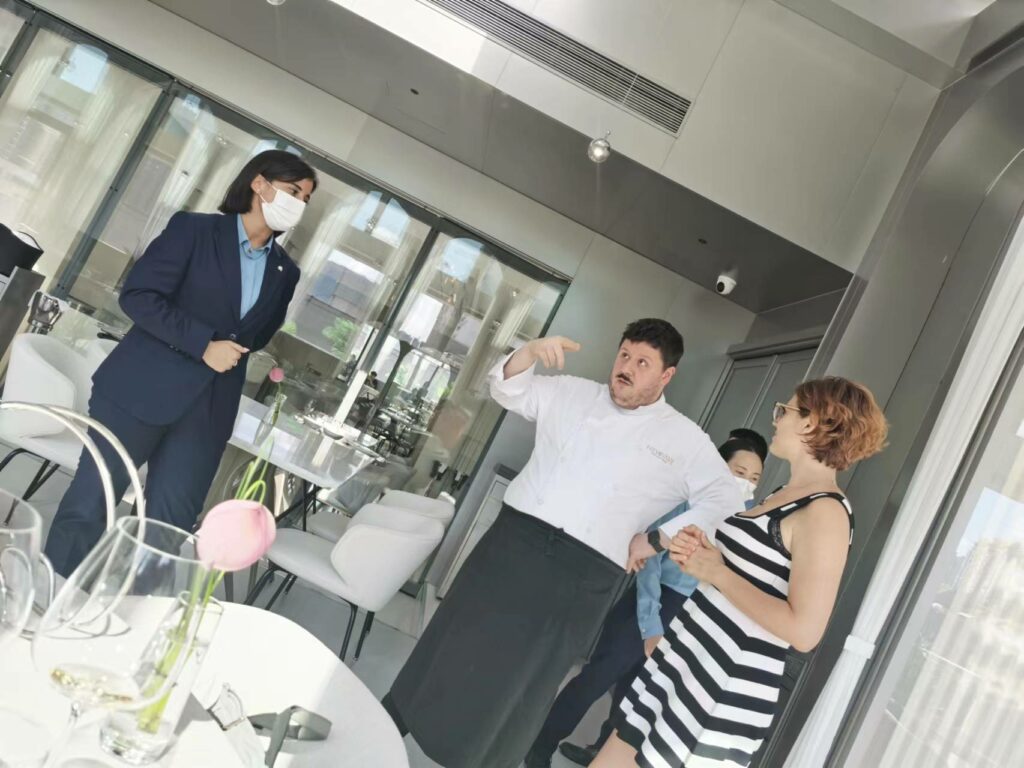 As good as the food is at NEW WAVE, it's the wine list that is simply enthralling. This is really the best Italian wine list in the country: that's right, in all of China. Clearly, da Vittorio Shanghai's boasts a larger, more international scope with numerous mesmerizingly great Burgundy and world wines sharing space on the pages with many Italian greats; but at NEW WAVE, the scope is fully focused on Italian wines, with many that grace the pages of the pretty textbook-like wine list that come from smaller, high-quality family-run estates rather than the usual, ubiquitous bigger firms. Many of the wines listed are just not found anywhere else (not in this number, at least) in Shanghai or in China. Head Sommelier Camilla Mora, who like everyone at NEW WAVE is not just charming but looks like not being old enough to drive yet, trained at the United Kingdom's ultra-famous The Waterside Inn in Bray and then pursed further learning opportunities at various Michelin-starred restaurants throughout Italy. She then joined da Vittorio as Head Assistant Sommelier, and in 2021 was appointed by the Cerea family to lead the NEW Wave project as head sommelier.
Last but not least, one cannot discuss any da Vittorio dining establishment without mentioning the service, the professionalism and courtesy of which is a hallmark of the da Vittorio galaxy of restaurants. At NEW WAVE, bright smiles welcome you, and the atmosphere really is that of old friends welcoming you back each and every time: it's not  a feat that is easy to pull off especially with the more worldly and somewhat jaded food travellers who have more or less seen is all, from Haeberlin to Redzepi to Keller to Aduriz to Ono to Savoy to Alajmo to Atala to Shojy. And yet, at NEW WAVE there awaits a very friendly, warm welcome (Anna Rota, the exceptionally nice Reception Manager at da Vittorio Shanghai is often on hand to say hello too): the smiles illuminate the room, and they seem genuinely happy to see you. Comparre that to some starred places where if you show up on time for your reservation they tell you to sit at the bar with a scowl on their face (and besides pathetic, that's also downright funny, given the staff should be just sooooo happy they'll be milking even more money from you for the super high-priced drinks you are bound to order in order to avoid twittling your thumbs. Unless you are like me of course, and purposely avoid and refuse to order anything until the table, which should have been ready, is ready. But I digress).
On my most recent visit to NEW WAVE, this time for lunch, I was left even happier than usual, finding some of the new dishes to be especially pure and focused, but very flavorful. A case in point was the starting appetizer of yellowtail amberjack tartare, beautifully fresh but flavourful (and mercifully served not ice cold as is all too often the case, such that the aroma and flavour range is practically indiscernible) nicely complemented by sweet and sour red pepper sorbet with a more saline bagna cauda foam. One of the best antipasto dishes I have had this year. At the same outstanding level was the freshly made orecchiette pasta, mussels, clams and "pane atturrato", again one of the best if not the downright best pasta dish I have had all year. To be crystal-clear, I avoid pasta dishes in restaurants like I would the plague: I'm not exaggerating: but you understand, years of having been put through  the ordeal of tasting concoctions of hyper-creative NYC, LA and London chefs whose infinitely clever takes on Italian classics led to the likes of tomato sauce being added to carbonara's ingredients or mushrooms, star anise, green papaya and anything else grown under the sun topping spaghetti and bavette, I have been left not just jaded but pretty bellicose in what I am willing to accept in silence. And so no, I practically never eat pasta dishes in restaurants that are not situated within the boundaries of the Italian nation. I made a rare exception to my rule on this day (another exception I make is for da Vittorio Shanghai's brilliantly silky five different tomato sauce pasta), and I am happy I did. Creamy, deep and highly satisfying, the ingredients fused together into a whole, but with each ingredient recognizably singing its own tune too. And the pasta was not just perfectly cooked, but impregnated with the sauce's flavours. A neat trick, really: you have no idea it is to cook a really memorable dish of pasta. I don't mean to sound difficult, but it was such a good dish that I almost went back the next day to try it again so as to verify if the magic would be repeated. I might yet do so. The chargrilled Japanese calamari, sweet pea and culatello ham and the crostata di fragole and sorbet, without reaching the heights of the other two dishes were fine too (if possible, I'd prefer my pie crust to be even lighter and thin than it was, but let's not quibble). Overall, a really nice business lunch that, at 518 rmb ( roughly was a really pretty good deal too.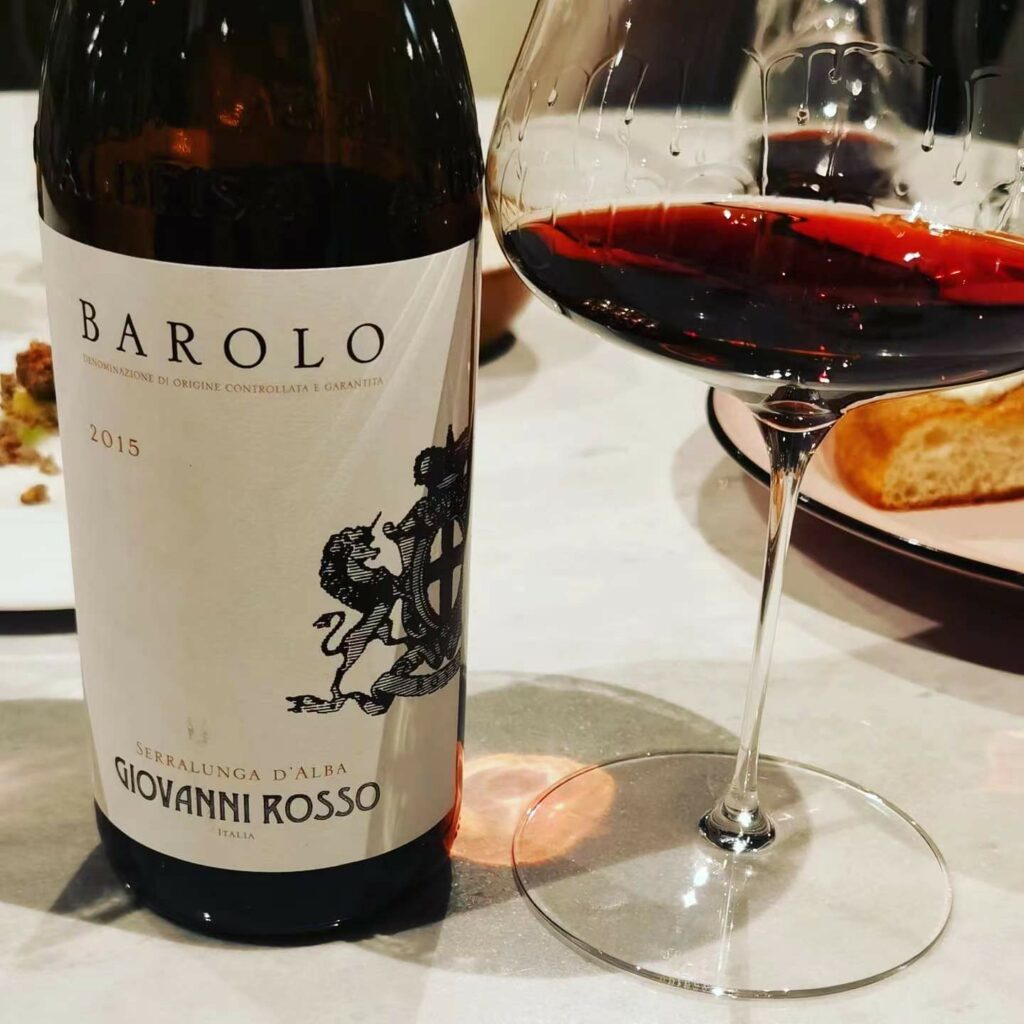 Clearly, we drank well too. It all begins in very fine style with the cocktail creations of Fabio Sajeva, Bar Manager and an ultra-talented mixologist. The cocktails he creates are layered, textured, penetrating and very well balanced. There were three of us dining on this particular day, and so we each chose a different cocktail to start with: hard to pick the best between them, but certainly the "seaweed'-flavoured creation was something to remember, and I mean that in a good way. The cucumber-accented cocktail was also excellent: cool, crisp, refreshing. After that fine start, we kept rolling with the Contadi Castaldi NV Franciacorta Brut, always a winner, in that it's a fairly priced sparkler that is made in the manner of Champagne (by secondary fermentation in the bottle) but characterized by Franciacorta's riper orchard fruit notes and less yeastiness and butteriness. It's a very typical profile given by the Franciacorta's warmer climate and ripe grapes. A lovely, gentle, but structured bubbly, it could have easily accompanied our whole meal. But clearly, Italy boasts so many grape varieties, both native and international, that pairing options come lunch or dinner are virtually limitless. And so, why be boring and limit ourselves to white wines with our pasta and the calamari? A nice light-bodied red would have done nicely too, especially considering what accompanied the main ingredient on each plate. And so, the Cantina di Cembra 2019 Pinot Nero Trentino was up next: very lightly chilled, it proved fruity and fresh, clean and precise. It won't ever put Chambolle or Gevrey out of business, but as far as Italian Pinot Noir wines go it did not fall into the trap of relying almost solely on sweet sexy oak for its charm but on its accessible and easygoing, if rather light, Pinot Noir fruitiness. Last but not least, the Giovanni Rosso 2015 Barolo is a lovely example of what Barolo's better producers achieved in 2015, an excellent if warm vintage (but the nights were relatively cool, and that made all the difference). Layered and ripe, sultry yet refined, it's a Barolo that offers gorgeously scented Nebbiolo fruit nicely supported by polished tannins. Another uncomplicated but precise wine, this is the perfect kind of Barolo to have while spending lunch with old friends enjoying a just as uncomplicated and precise meal.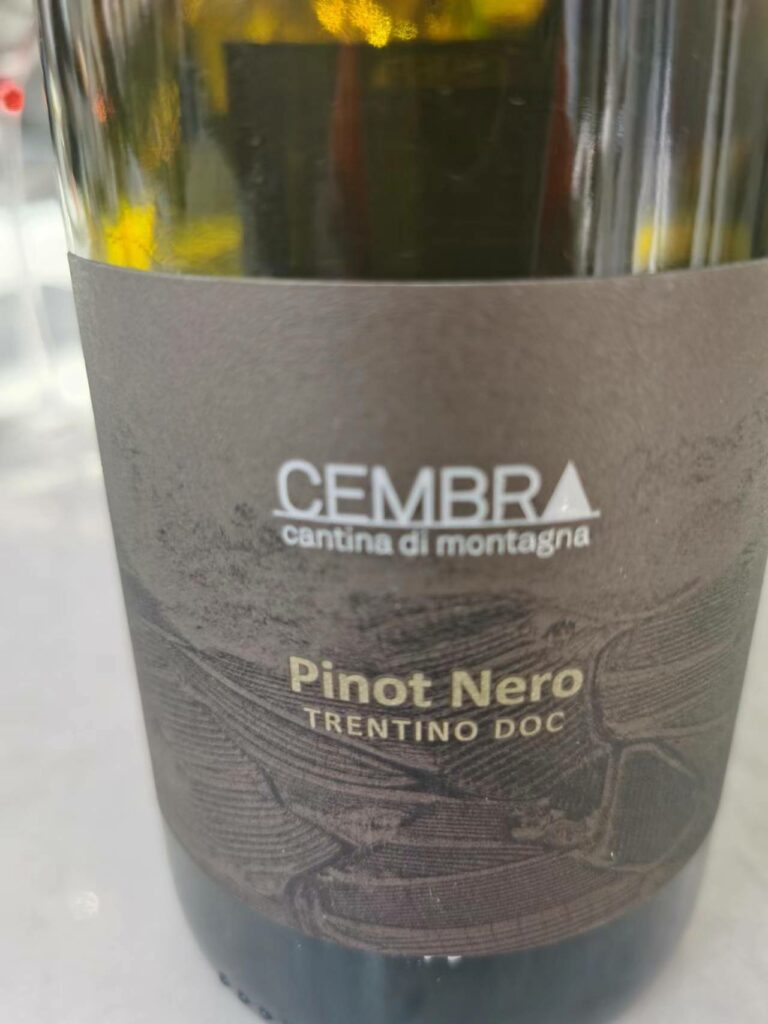 When all is said and done, NEW WAVE by da Vittorio offers a multisensory experience and culinary journey combining alta eno-gastronomia and artistic design in a stylish, magical setting with remarkably competent and non-stuffy service. To quote Arnie in his famous Terminator movie, so magical in fact, that "I will be back". And, most likely, so will everyone else who's been at NEW WAVE once.