Café Gray Deluxe
3/F, The Middle House, 366 Shimen Yi Lu, by Wujiang Lu
Shanghai, China
Tel. +86 21 3216 8088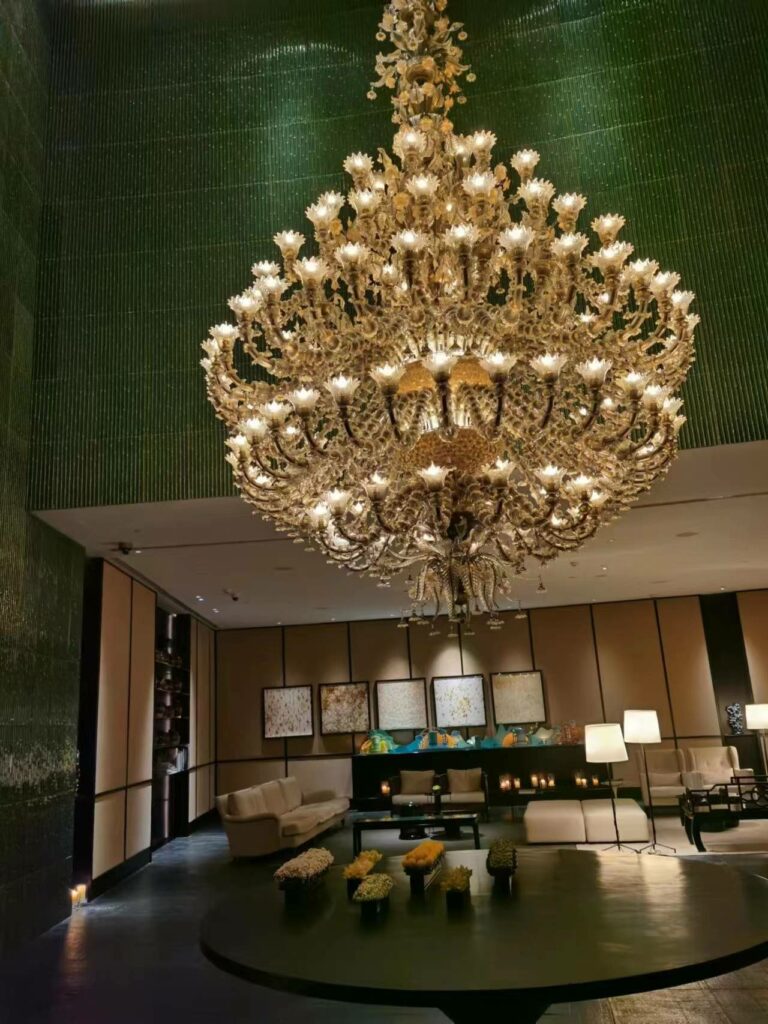 Located within the posh, sleek, but also warm and inviting confines of the Middle House hotel and restaurants complex, Café Gray Deluxe is, in many ways, one of Shanghai's better brunch and dining destinations. There are many reasons that make Café Gray Deluxe such a winner: uncomplicated, well-cooked and thoroughly satisfyingly excellent food, a truly noteworthy wine list, very well-thought out and not needlessly large and time-consuming, a really beautiful interior design and friendly service, not to mention extremely reasonable prices for a place of this pedigree and look. Really, there's not much more you can ask from a restaurant. Actually, no wait, you can: how does a half price Champagne Happy Hour and brunch grab you? Well, it certainly grabs me, because drinking the likes of Charles Heidsieck Champagne at about 50 USD (in a restaurant!) or Bollinger RD, Louis Roederer Cristal and Dom Perignon at half the usual restaurant price is an offer just too darn good to pass on. Everytime I sit at one of the comfortable booths or chairs I always find myself asking, "… why am I not coming here more often"? Turns out, I will.
At the time of its arrival on the Shanghai very hip dining scene, The Middle House hotel was the fourth in the much-lauded Swire Hotel's "House Collective" series, characterized by cosmopolitan and sophisticated hotel accommodations and world-class dining destinations. The concept of Café Gray Deluxe was born from a collaboration between New York's chef Gray Kunz, who had already worked with the group that owns The Middle House in Shanghai by way of their The Upper House hotel in Hong Kong. Given how successful that joint venture turned out to be, it was only logical to follow it up with a similar collab at the Shanghai branch of Café Gray Deluxe at The Middle House. The place is very conveniently located, essentially in the heart of the city, close by the HKRI Takoo office and upscale shopping hub in Shanghai's historic Dazhongli neighbourhood. Add to that already winning hand that Café Gray Deluxe does just a marvellous job of combining Western classics (steaks, crab cakes, eggs Benedict, french fries,….) with Asian herbs, spices and other ingredients sporting Asian aromas and flavours, and you'll find yourself enjoying yourself from start to finish. And if the food, wine and service don't pull on your gourmet heart strings, then the beautiful interior design (stylish modern furniture, large spaces, tables very well distanced apart, dark atmospheric lighting and ambiance, cool and sophistication oozing everywhere) and the large outside dining area will do the rest. All of which means that there is no surprise then that this place once made the prestigious list of The World's 50Best Discovery restaurants.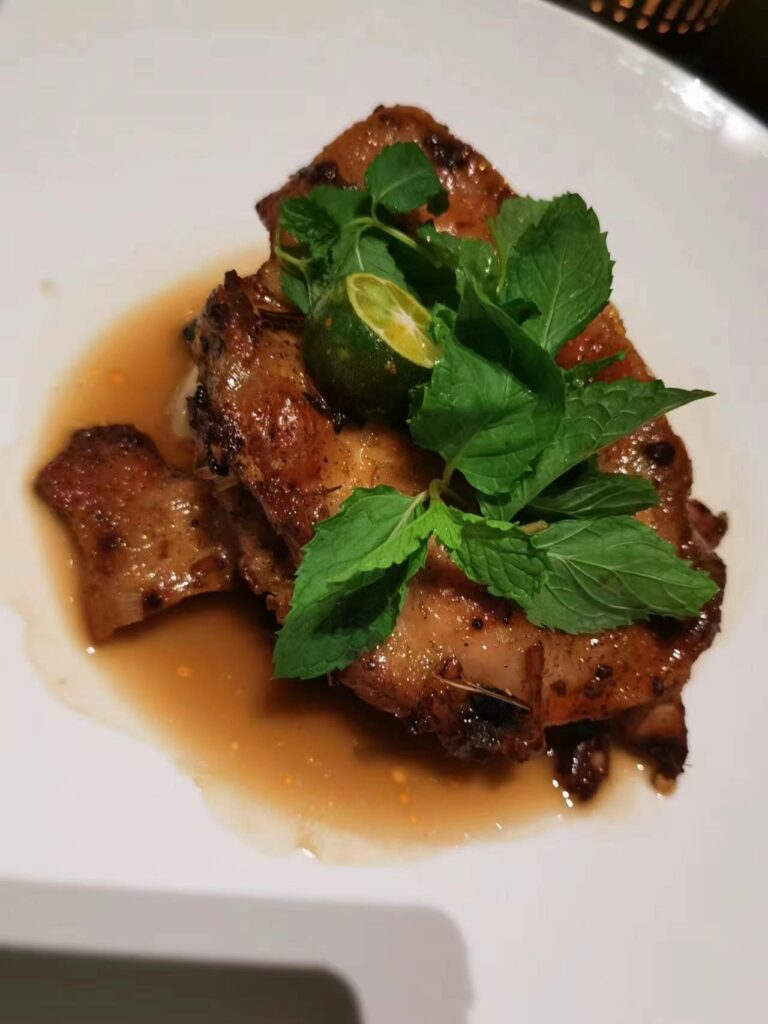 While Kunz initially consulted on the menu, the kitchen team has been led by different chef de cuisines in time. Peter Lin has given way to recently arrived Anthony Wang who is manning and steering the ship on its usually brilliant course; he, like all those before him, puts his own tweaks to the already tweaked original menu, but the end-result is a win-win-win for all ("win-win-win" meaning for restaurant, chef and client). Wang's previous experiences include stints at the Capella Jianyeli Hotel & Le Comptoir de Pierre Gagnaire (he opened there), and at The Peninsula Shanghai. He was trained at a local Chinese cooking school but there's no doubt he has the hang of western classic dishes down well. The wine service is headed by one of China's true wine stars, Head sommelier James Teng (head sommelier of all three of The Middle House restaurants): Teng, besides just a generally all-round nice guy, is one of the most respected and admired  -and quite rightly so- names in the Asian somm business. He is currently celebrating exactly three years at The Middle House, after having served as the Head of Wine for Asia at the Hakkasan Group. (In fact, I remember James from those days as I have always loved Hakkasan too and that was the place I first ate frogs in an upscale Chinese restaurant, thanks to his spot-on recommendation.) The wine list offers a selection of very fine Rosé wines for example (not just the usual meaningless list of sweet, characterless tipples, even if they are from Provence), an outstanding list of Champagnes for all pockets, a very good list of Chinese wines (given we are in China, it's a really nice touch for a place of this pedigree to support local wine production: well done!), outstanding New and Old World choices including a smattering of old vintage reds going back to the 1980s and '90s that make your dining possibilities so much more intriguing and satisfying.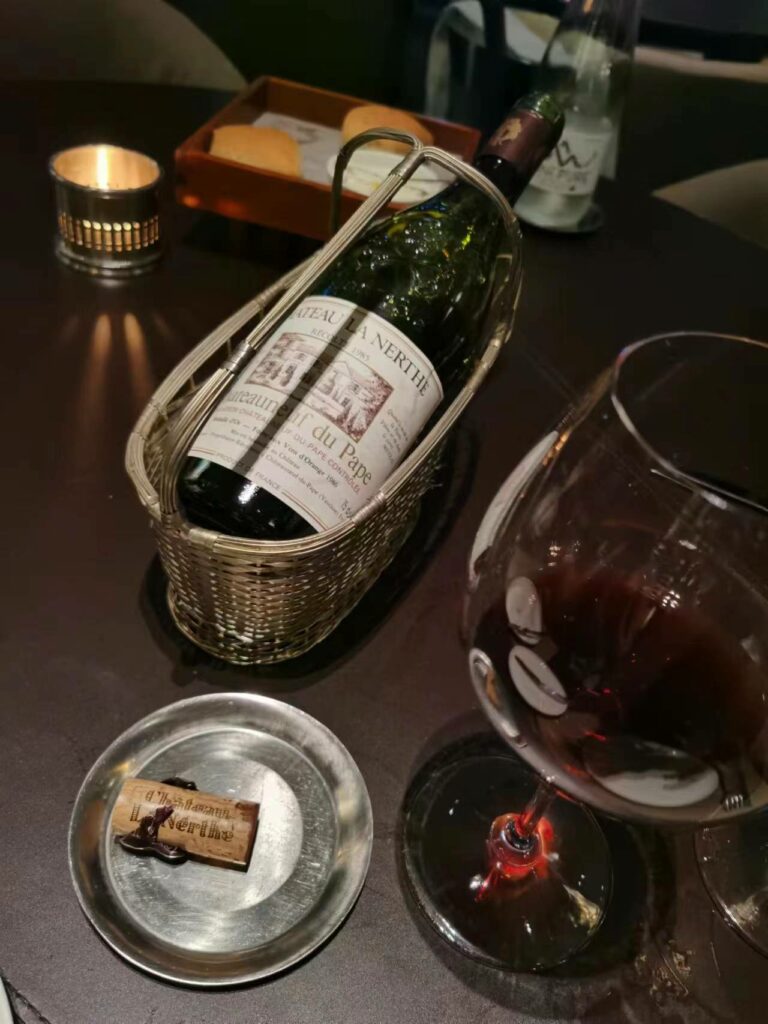 On this night, we had some of the restaurant's classics, including crab cakes (they call them "fritters"), potted foie gras, lobster, char-grilled octopus, and spiced chicken, but any other number of dishes would have done just as well, including a slew of well-aged beef cuts (tomahawk, ribeye, côte de boeuf), not to mention a moutwatering rendition of beef Wellington (with Australian Wagyu beef), artic char, scallops and clams, langoustine curry bisque, not to mention pastas (crab spaghetti) and risottos (ginger and spring onion); but for these carbo dishes, notwithstanding how good they may be and in fact are at Café Gray Deluxe, you just might as well go to Frasca, Café Gray Deluxe's restaurant sibling and another of The Middle House's dining spots that is wholly devoted to fine Italian food). With your mains also comes your choice of a side dish that can be a choice of greens or fries or mushrooms, and that is a welcome touch too. Service is fast, friendly and professional: we had a couple of different waters and somms take care of us on the evening and one was just about as good, and well-trained, as the next. The best dish of the nice? Hard to say, but certainly the fritters were very well fried and light, with the chicken a real winner too, done with a Sichuan spice and lemongrass seasoning. The wines we drank on the night were just outstanding too. The Charles Heidsieck NV Champagne Brut Reserve and the Château La Nerthe 1985 Châteauneuf-du-Pape could not have been any better even if I had wished them to be just so. The Charles Heidsieck is an absolute classic, and as far as non-vintage entry level cuvées there just aren't that many other bubblies out there that are better for the price. The 1985 Châteauneuf-du-Pape was simply drop-dead gorgeous, marvelously well-stored so as to reach its ripe old age of thirty-seven years in very fine form indeed. In fine form, indeed: and that's exactly how we closed out and felt at the end of yet another wonderful dinner at Café Gray Deluxe.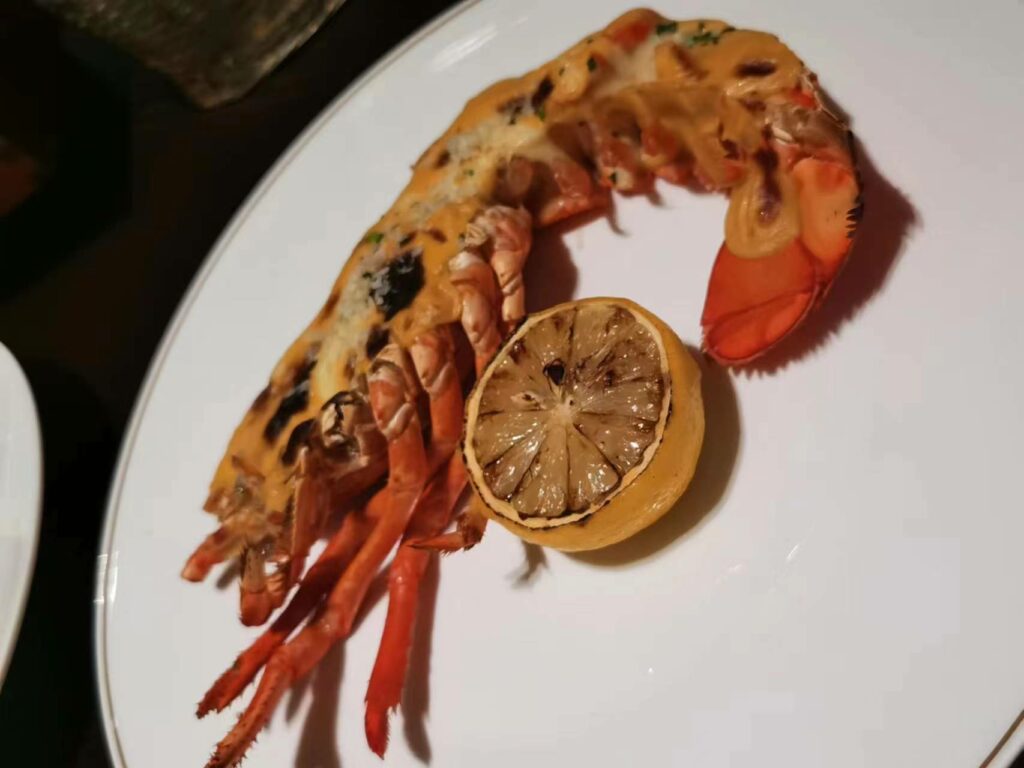 The food
Crab and sweet corn fritters
Potted foie gras, blueberry glaze, hazelnut
Tartare
Char-grilled octopus, onion puree, black garlic honey glaze, hazelnut, spice
Sichuan spiced lemongrass half chicken
Grilled Boston lobster (half), salty egg yolk bechamel,
French fries
The wines
Charles Heidsieck NV Champagne Brut Reserve                         92
Château La Nerthe 1985 Châteauneuf-du-Pape                           96