When it comes to Bruno Giacosa there's not much to say that has not already been said, as it is generally recognized that his wines are some of the greatest ever made in Italy. The world, actually. I will just say that Giacosa's name ought to be considered right up there with the best of the best, a list including the likes of Gerard Chave, Aubert De Villaine, Joe Heitz, Johnny Hugel, David Lett, Egon Muller, Lucien Peyraud, Barbe-Nicole Ponsardin, Georges Vernay, and others, a real "who's who" of quality wine producers who did not just produce great wine but also broke new ground and set new standards for everyone to follow.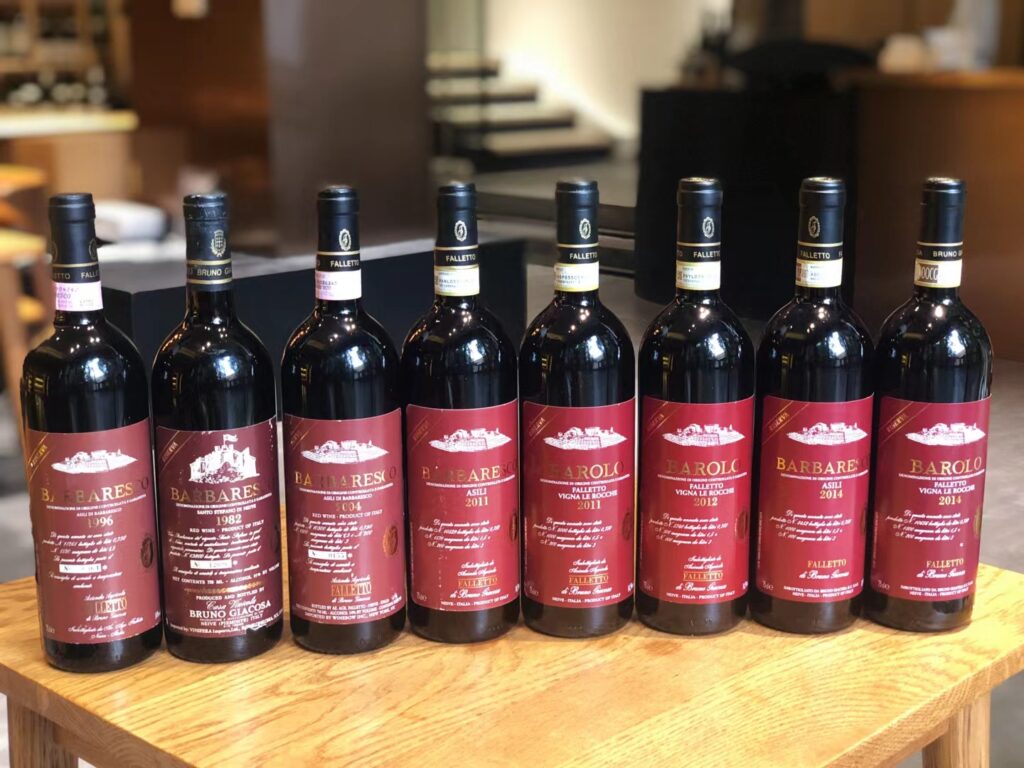 The Giacosa family began making wine at the end of the nineteenth century, with Bruno's grandfather Carlo and father Mario leading the way but who sold wines mostly in demijohns (they in fact did bottle some wine up until 1929) as was common in Italy at the time (in fact some well-known Barolo estates were still using demijohns regularly as recently as the 1970s). The Bruno Giacosa estate as we know it began bottling and selling wine with the 1961 vintage (admittedly, a good one to start with) and has basically never looked back. Though we speak of "Bruno Giacosa wines", in fact the full winery name has always been Casa Vinicola Bruno Giacosa, a reflection of the fact that for the longest time Bruno Giacosa did not own any vines but bought grapes from trusted sources and famous vineyards. Beginning with the 1996 vintage, the winery's portfolio of wines was split in two, with the Casa Vinicola Bruno Giacosa monicker limited to those wines made from bought grapes, while the newly-created Azienda Agricola Falletto (Falletto is the name of the monopole vineyard district located in the Serralunga d'Alba commune territory that Giacosa bought in 1982) is limited to those wines made from estate-owned and -grown grapes.
The wines of Bruno Giacosa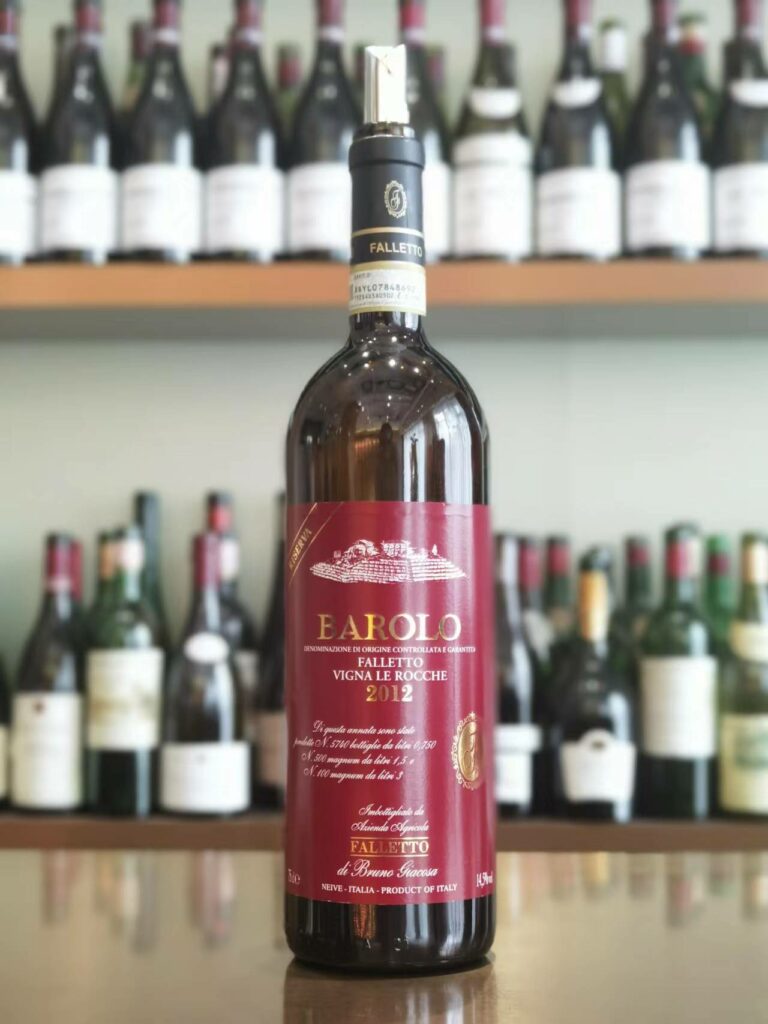 Bruno Giacosa was always one of the most traditional winemakers in Barolo and Barbaresco (the winery is located in Neive in the Barbaresco denomination), but more importantly, he was the best at sourcing and then coaxing greatness out of the grapes he bought or grew. His was a remarkable talent like I have seen in very few winemakers anywhere in the world. But perhaps "traditional" is not right the word, since Giacosa was always (relatively) open to making changes if he thought they would benefit the wines. For example, recognizing it was easier to keep stainless steel clean, he replaced the cement fermentation tanks the family had always used with gleaming stainless steel containers, and also shortened skin contact in an effort to make suppler wines (recognizing that toughness was a problem that plagued many a Barbaresco and Barolo wine of the past). He began using French oak instead of only using Slavonian oak as had always been in the area's tradition, and renewed the oak barrels much more regularly than had ever been done before in the family (however, Giacosa stopped short of using barriques, which had become a fad in Italian winemaking circles by the 1980s that he stayed clear of). While he had initially always made the wines, in 1991 he asked Dante Scaglione to join him and the partnership worked wonders and magic during their days together (a short spell from early 2007 to early 2011 in which Scaglione had left the winery briefly but then came back is generally recognized as a slightly less successful period for Giacosa's wines). However,  it must never been forgotten that some of Giacosa's greatest wines, the world's actually, were made in the 1970s and 1980s, when Giacosa was flying solo.
The vineyards
Perhaps even more than Giacosa's skill as a winemaker, it was his uncanny ability to source the best fruit from the best vineyard sites that all his colleagues admired most and that likely had quite a bit to do with the amazing quality of his wines. There is no doubt that a number of Barolo and Barbaresco vineyard districts have become world-famous thanks to the wines he made from there. And even when making wines from  reputed districts such as Asili or Villero, Giacosa's wines were often amongst the best if not the best of the vintage. Clearly, I do not have the time or space in this tasting report to describe with the necessary depth the various vineyard districts of the wines in this tasting report, but I can refer you to my two upcoming books on the subject. I have detailed the characteristics of vineyard districts such as Falletto, Vignarionda (used to be written as Vigna Rionda and in many other ways in a not too distant past), Villero, Rocche di Castiglione (then just Rocche or Rocche di Castiglione Falletto), not to mention Barbaresco vineyards such as Santo Stefano and Gallina, in two upcoming books on Barolo and Barbaresco. The Barolo book (Barolo Terroir: Cru People Places) will be out this August or September at the latest and I hope it will prove must-reading for all those who love the place, its wines and people. For sure, it describes Barolo and its vineyards to a degree that is unlike that of any other book before it, and if you have seen or own my Native Wine Grapes of Italy or Italy's Native Wine Grape Terroirs books (both published by University of California Press) then you know what to expect. Needless to say, Giacosa and his wines are discussed at length in both the Barolo and the Barbaresco book.
The present, the future, and then back to the past
Giacosa remained closely involved with the day to day running of the winery all his lifetime, though he had some unfortunate medical setbacks along the way, namely a major stroke in early 2006 that kept him away from the winemaking all that year (though he had recovered quite well by that year's September) and broke a femur in 2011 that left him in a wheelchair. Giacosa was long assisted not just by Dante Scaglione but by his elder daughter Bruna, who has continued to run the estate brilliantly after her father's death. Bruna's position has always been a fairly thankless one: on the one hand she is blessed to be associated with one of the best wineries in the world and to be the daughter of one of the world's greatest winemakers, on the other she became, for various reasons, an easy target. As Peter Parker of Spiderman fame knows only too well, with great power come great responsibilities, but you cannot always make everybody happy, especially when you stand up for what you believe in and feel that you have been unfairly slighted. Left to walk on her own legs, Bruna had to not just safeguard her father's legacy and the good name of the winery by continuing to make outstanding wines not just for the present but for posterity. In the end, she has succeeded admirably: I have known Bruna Giacosa for more than twenty years now and have nothing but admiration for what she has managed to accomplish. The estate's wines today, despite what some people would like you to believe, are outstanding and as good as they have always been. So maybe there isn't a 1971 Barbaresco Santo Stefano or a 1978 Barolo Collina Rionda coming out from the winery every year now, but with all due respect, there aren't 1947 Cheval Blanc, 1961 La Chapelle, 1971 Clos Ste. Hune, 1978 La Tache, or 1998 Petrus coming out every year from the famous wineries that make those wines either. Such is the life of farmers, after all. All I know is that to this day, most of Bruno Giacosa's Riserva and Riserva Speciale wines have been some of the greatest I have ever come across in a lifetime devoted to wine. And it is usually so still today, with every new release.
Bruno Giacosa died on January 21, 2018. He is no longer with us, but his memory will never wane, and his legacy of great wines speaks for him more than words ever could. Such is the destiny of those who see light where others only see the darkness. You know, I never cared for 2018 much.
The wines in this tasting report
All the wines in this report were tasted over the course of the last six months in Shanghai, China where I live and run the TerroirSense Wine Review. As clearly indicated in the tasting notes, all the wines described are Riserva and Riserva Speciale wines (all bottled with the classic dark red/maroon label, differentiating the wines from Giacosa's non-Riserva wines which are bottled with a white label). This is also but one of a series of articles devoted to Bruno Giacosa wines that I will be publishing in the months ahead.
Bruno Giacosa 1978 Barolo Collina Rionda Riserva Speciale               100
Bruno Giacosa's 1978 Barolo Collina Rionda Riserva Speciale is an amazing wine, one of the best Italian wines of all time in fact. To help you understand, already when I first bought it while living in Rome back in 1982 or 1983 it was being touted as the best Barolo of the vintage. It is also one of my favourite Barolos of all time, and thanks to living in Italy when interest in, and knowledge about, wine was nowhere near what it is today, I was able to stock up on this wine by the case (paid an ultra-expensive 37,500 lire a bottle back then, or about $USD 20).  Good bright red with pale garnet tinges. Decanted one and a half hours ahead, the beautifully forward nose offers raspberry nectar, sour red cherry, faded rose petals, shoe polish, black truffle, tar, minerals, orange peel, and cinnamon. It's deep, broad and rich, but with enticing fresh minerality giving energy to the refined but full-bodied middle palate. The ripe red fruit, sweet spice and autumnal flavours are complicated by enticing inner-mouth perfume. Closes extremely long and with wonderfully suave, fine-grained tannins. An amazing wine right from birth, the 1978 Barolo Collina Rionda has gone from strength to strength and is still today one of the best Barolos the denomination has ever boasted. I have tasted this specific wine twenty-five or twenty-six times in my life and I have never scored it less than 96 points, more often than not awarding it a perfect score; for sure, this specific bottle I describe here was about as perfect a red wine can be. In my experience with this wine, whereas in the first fifteen years of life it needed to be decanted at least eight to twelve hours ahead, ten years ago it required decanting only about two and a half hours ahead, and in the last few years an hour (or just a little more than that) is more than enough. Drinking window: 2022-2038.
Bruno Giacosa 2016 Barbaresco Asili Riserva                                          100
Deep vibrant red. Wonderfully focused and penetratingly perfumed aromas of sour red cherry, raspberry coulis, sweet spices, lifted by memorably intense violet and rose top-notes. At once ripe and smooth in the mouth, but with a mineral core providing support and a steely resolve to the fresh and crystallized raspberry, red cherry and redcurrant flavours, complicated by yellow peach, cinnamon, nutmeg, and Oriental woodsmoke. I have written before here in the TerroirSense Wine Review that this is just fantastic, and nothing since has happened that warrants me changing my mind. You need to taste this to understand just how great Barbaresco can be, reaching heights reserved to the best from Burgundy, Bordeaux and any other wine production area you can think of. Bruno Giacosa's 2016 Barbaresco Asili Riserva is a simply amazing red wine. Drinking window: 2028-2056.
Bruno Giacosa 2001 Barolo Falletto Le Rocche del Falletto Riserva       99
Now this is just spectacular. Vibrant red. The uncommonly complex and deep nose boasts red cherry, strawberry, rose, candied violet, porcini, marzipan and tar nuances, complicated by elements of apricot juice and tangerine zest. Downright weightless in the mouth, with near-unforgettable clarity and cut to its sour red cherry, raspberry, woodsmoke, nutmeg, cinnamon, white truffle and mineral flavours. Still featuring a lingering peppery nuance that characterized the wine since its birth, this closes long and multilayered and is my favourite Le Rocche del Falletto (now Vigna Le Rocche) ever. Drinking window: 2022-2050.
Bruno Giacosa 1996 Barbaresco Asili Riserva                                  99
Bright red-ruby with an orange nuance at the rim. Very pure, multi-layered aromas and flavours of redcurrant, plum, spices, minerals and tobacco, complicated by Asian pear, ginger and fennel. Suave, penetrating and very intense, with the tart red berry flavours lingering nicely on the long, lifted finish. As good as this is now, it actually still needs some bottle aging. Drinking window: 2026-2046.
Bruno Giacosa 2001 Barbaresco Rabajà Riserva                       99
Good bright full red. Red and black cherry, blueberry, flint, sandalwood and a whiff of soy sauce on the nose. Profoundly complex in the mouth, with a slightly minty quality to the wild black cherry and berry flavours complicated by mineral and sweet spice elements. Finishes extremely long with a chewy quality and noteworthy power. This has always been one of my favourite red label wines of those made after the turn of the new century; at once similar yet very different from the 2001 Asili, I want to point out that this is a true Rabaja' wine, thought the vineyard section that Giacosa used to make this wine from was later officially placed within the Asili vineyard district for reasons that to define as unclear would be charitable. Drinking window: 2022-2045.
Bruno Giacosa 2004 Barbaresco Asili Riserva                                  99
Good full red with a pale rim. Captivating nose combines very ripe strawberry, red cherry, smoked meat and mocha; just this side of roasted but with enticing floral lift. Supple, smoky and very fruity on entry, then more taut and powerful in the middle, with flavours similar to the aromas. Finishes long and suave, with noteworthy tannic heft and a glycerol texture that is hard to forget. Giacosa especially loved this wine (and all his 2004s, in fact), and it is in fact spectacular; but I still think that in the ten year stretch from '99 to '09 he made better wines in '99 and '01. Drinking window: 2022-2045.
Bruno Giacosa 1982 Barbaresco Santo Stefano Riserva                   98
Moderately saturated medium red with a garnet rim. Profoundly sultry, sexy nose of red cherry, red licorice, cinnamon, nutmeg, coriander, white truffle and sandalwood. Then impressively supple and suave, this boasts compelling sweetness and a seamless quality to its red berry and sweet spice flavours, complemented by nuances of fresh herbs, faded violet, coffee, milk chocolate and underbrush. Very suave, classic Barbaresco Riserva that has been at its apogee for some time now and that I would personally recommend drinking up for the wine has nowhere to go but on a descending slope. So why defer gratification or risk it altogether by hanging onto it in your cellar? This will never be better than it is now, so go ahead and enjoy this beauty now and revel with your friends in the magic that is a great Barbaresco from a great year, and more importantly, a truly fantastic vineyard site. Though it's normal and somewhat understandable for everyone to always go on (and on) about Barolo, it has long been my belief that Bruno Giacosa's best wines were those he made from the Santo Stefano vineyard in Barbaresco. Drinking window: 2022-2035.
Bruno Giacosa 2014 Barolo Falletto Vigna Le Rocche Riserva         97+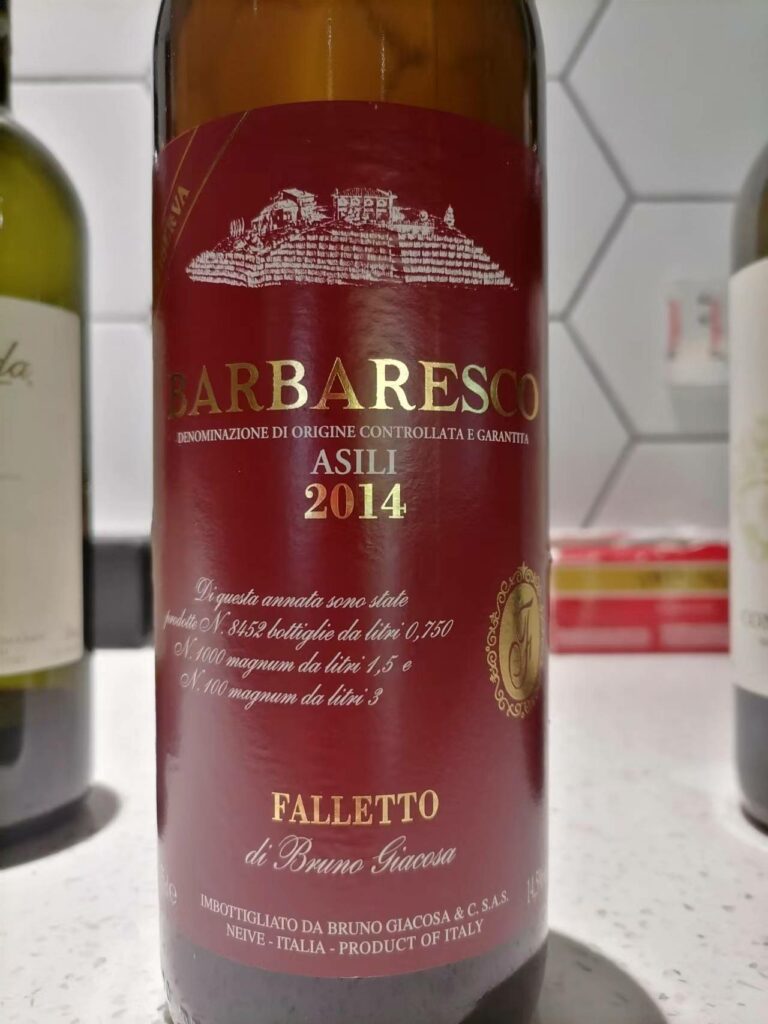 Good full red. Perfumed, complex and rather forward, but features building complexity both on the nose and in the mouth with aeration. Very horizontal in breadth, with a stony and peppery overlay to its extremely floral red cherry, potpourri, red plum, violet, lavender, apricot and ginseng elements. Closes long and fleshy with a really nice, sweetly spicy, finishing kick. A wine of remarkable purity, it boasts lovely acid-fruit-tannin balance for such a young wine and is remarkably fresh and steely, not to mention intensely floral. Another beautiful wine from Bruna Giacosa (Bruno would be proud): but as this really does improves vastly with air, make sure you decant at least six hours ahead. It's just amazing to me how truly talented people can come up with wines as good as this one in very difficult vintages such as 2014, but, and this is important, wines that still speak of the vintage. In other words, at Giacosa they don't try and pull the wool over your eyes by giving you a massive body-builder type wine in a cold and rainy year such as 2014, which besides near-impossible, would be a joke. Congratulations are in order for more than what this wine is, but for what it represents. Drinking window: 2026-2050.
Bruno Giacosa 1975 Barolo Bussia di Monforte Riserva Speciale            97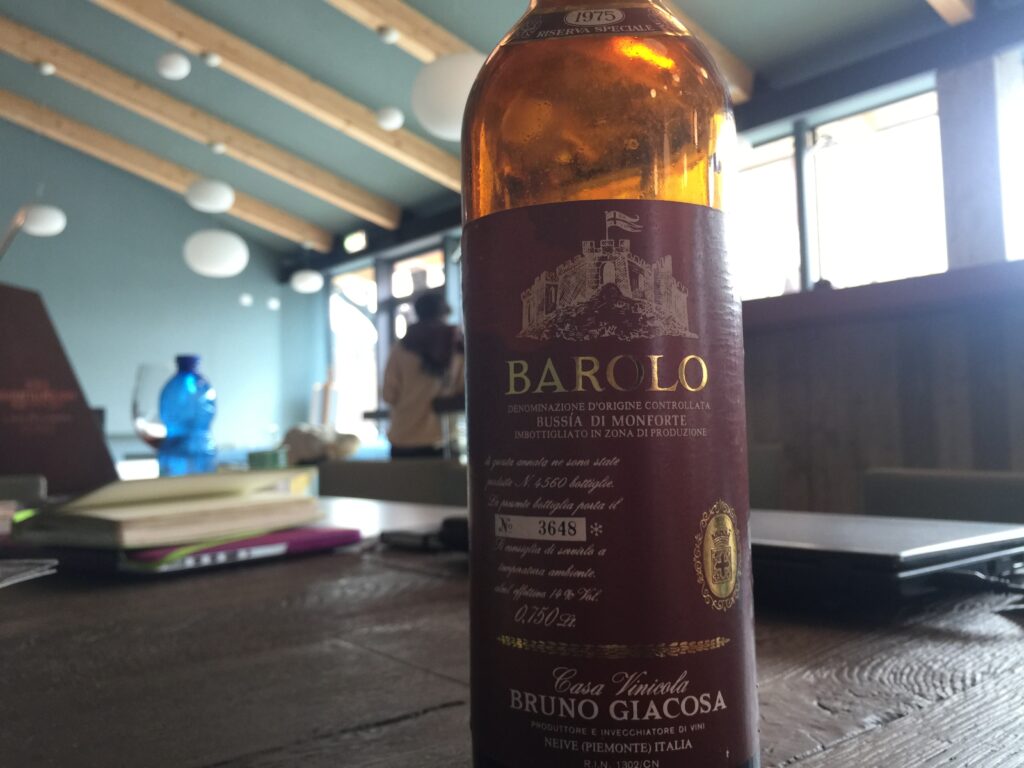 Good deep red-ruby with only a faint garnet rim. Ripe dark plum, redcurrant, orange peel, woodsmoke, graphite, milk chocolate and potpourri spices on the elegant, deep nose. Dense, sweet, suave and very complex, with insidious intensity to the precise and still very energetic flavours of raspberry, white truffle, tangerine, tobacco leaf and sandalwood. Wonderfully silky and sweet for the vintage, closing very long and smooth with suave, fine-grained tannins and nicely persistent echoes of red cherry, sweet spice, truffle and tobacco leaf notes. I always wondered what Giacosa saw in the 1975 vintage to warrant making a red label riserva wine in it, because in my experience the vintage was only a good one, maybe a very good one but lagging well behind the 1970, 1971, 1974, 1978 and even the softer, readier to drink 1979 vintages of that decade. And yet the wine has turned out splendidly, though in fairness, it behoves me to state that I have found over the years a bit more bottle variation with this bottling than any other red label Giacosa wine. But this bottle was spectacular, and I probably could have scored it a point higher. Drinking window: 2022-2035.
Bruno Giacosa 1990 Barbaresco Santo Stefano Riserva                   97
Good bright red with an orange rim. Pure, low-pitched aromas speak of a relatively warm vintage, with notes of darker than usual berries and cherries, plus licorice pastille and violet. Nicely sweet and dense, with juicy and downright sexy cranberry and pomegranate flavours lifted by hints of candied violet, rose petal and mint. Very pure, suave and very long on the milk chocolate- and tar-accented finish. this is a much more powerful Santo Stefano than the 1982 Giacosa made from the same vineyard, but I have never felt it to be as good as that wine is. I have always also thought that with his 1990 Barbaresco Santo Stefano Riserva, Giacosa missed the almost-perfection he was so capable of (and as is attested by this tasting report). This wine is spectacularly good and would constitute a lifetime crowning achievement at almost any other "normal" wine cellar, but for the maestro it is merely an exceptional wine. But with a man of the uncommon talent level of Giacosa, "merely exceptional" is almost not good enough. Drinking window: 2022-2040.
Bruno Giacosa 2012 Barolo Falletto Vigna Le Rocche Riserva         96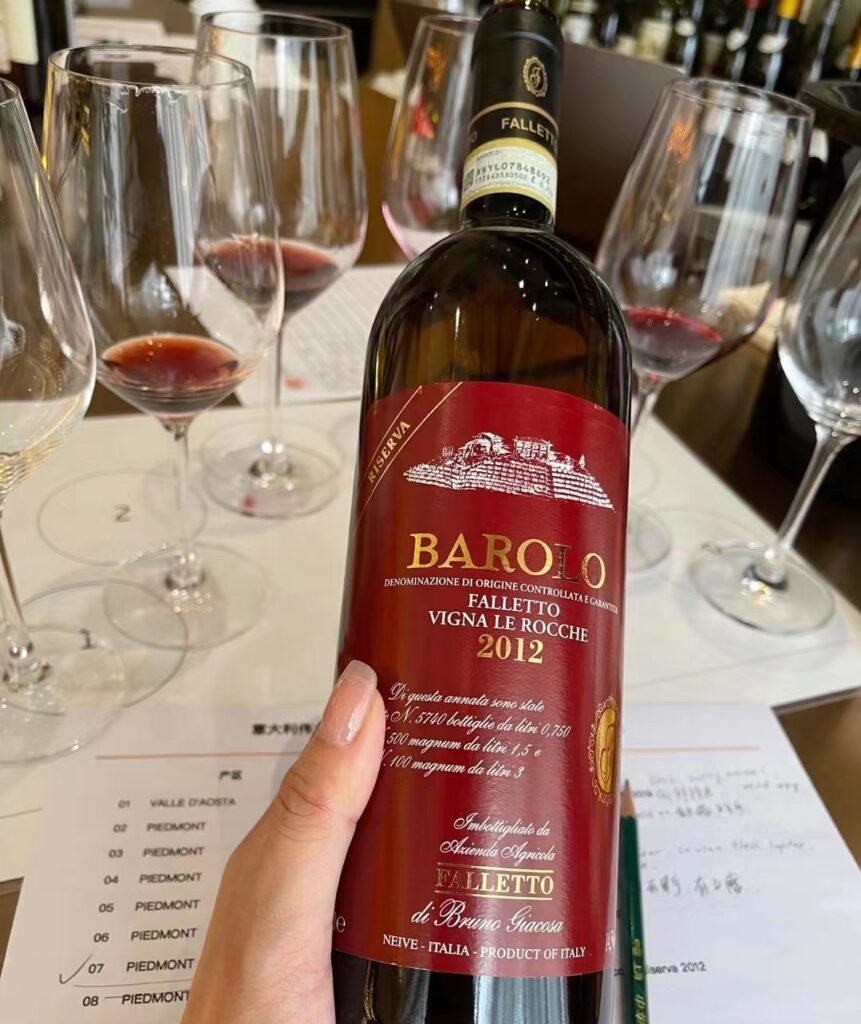 Bright red. Very forward, ripe, almost macerated red cherry, blueberry jelly, orange cordial, violet and licorice on the nose, with complicating nuances of grilled nuts and medicinal herbs. Sweet and creamy in the mouth, with the depth and intensity of fruit necessary to support its rather pronounced tannic heft. The finish is rich and savory, not to mention nicely energetic, which was not a given in as hot a year as 2012 turned out to be. Almost good to go now, this beautiful Barolo features a suave personality and outstanding perfumed length but will be readier to drink sooner than any other recent red label Riserva Barolo I can think of from this estate, and will likely not prove as ageworthy. Drinking window: 2024-2034.
Bruno Giacosa 2000 Barbaresco Asili Riserva                                  96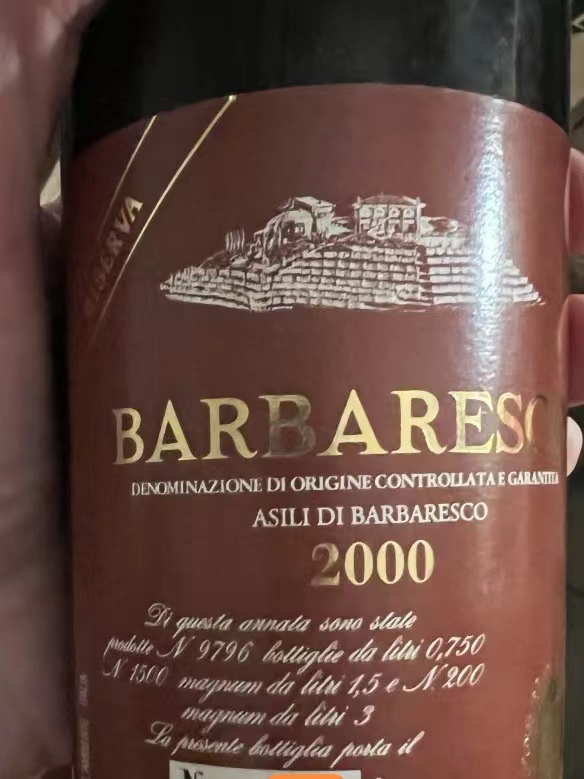 Moderately saturated red with a garnet tinge. Medicinal raspberry truffle, woodsmoke, licorice, and violet aromas are accompanied by an opulent, warm weather quality. Deep, broad and rich, with impressions of dried-fruits, cigar box, ink, licorice, and sweet spices dominating in the mouth. Spreads out to coat smoothly the whole palate, with broad, polished tannins. A very famous wine that deserves all the praise heaped upon it, in 2000 Giacosa supplied further proof (if any was needed) of just how gifted a winemaker he was (despite what you will read and hear, the 2000 vintage is a generally very overrated one for Barolo). Drinking window: 2022-2035.
Bruno Giacosa 2011 Barbaresco Asili Riserva                                  95
Vivid red. Sexy aromas of raspberry, smoke, lavender, and peony, plus an enticing candied violet and cinnamon nuance that provide further complexity and lift. Sweet, lush and fine-grained, with strawberry and raspberry flavours nicely framed by lip-smacking acidity and steely but noble tannins. Closes broad, sweet and remarkably fresh for the warm year. Drinking window: 2022-2042.
Bruno Giacosa 1998 Barbaresco Santo Stefano Riserva                   95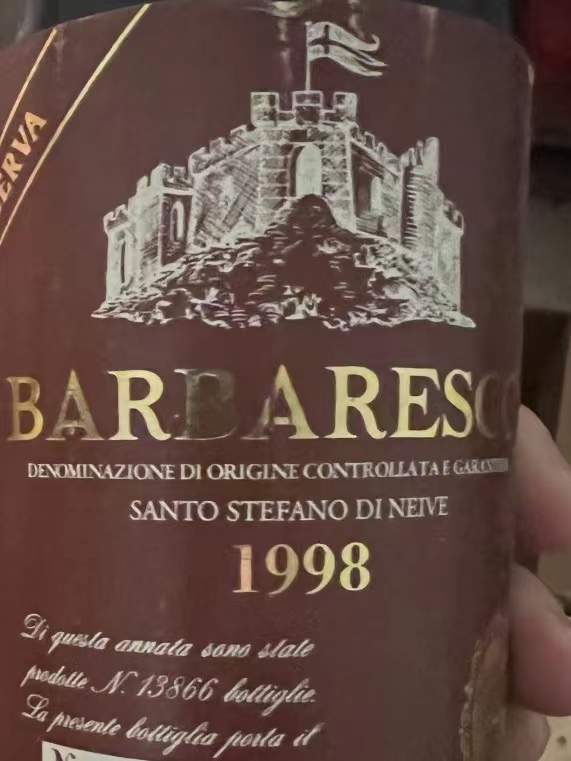 Good bright, full red with pale rim. Sexy nutmeg and clove complement red fruits (cherry, pomegranate, strawberry, watermelon) and tobacco on the captivating nose. Then tougher in the mouth, showing outstanding underlying sweetness to its red cherry, licorice, tobacco, forest floor and Christmas spice flavours. Closes with youthfully powerful, even tough, tannins and outstanding length, not to mention building complexity. Though not as good a vintage for Barbaresco as the 1996 or 1999 were, this is a wine I am sentimentally very attached to as it's the last Barbaresco Santo Stefano that Giacosa ever made as a riserva (red label) wine. Drinking window: 2024-2040.
Bruno Giacosa 2014 Barbaresco Asili Riserva                                  95
Good full vibrant red. Piercingly intense floral aromas (violet, rose, lavender, peony, iris) complement the very pure notes of fresh raspberry, sour red cherry, iron shavings, minerals and charred oak. Surprisingly lush and sweet for the difficult year, but just as easygoing as expected, the Giacosa 2014 Barbaresco Asili Riserva boasts an amazingly creamy panoply of red fruit and herbal flavours that are nicely lifted by the intense inner-mouth perfume that replicates that of the nose. Closes nicely forward, broad, rich, and satisfying, not to mention long. I can't recall the last time I had a Barbaresco that was this pungent and perfumed on the nose. Drinking window: 2022-2045.
Bruno Giacosa 2011 Barolo Falletto Vigna Le Rocche Riserva         94
Good medium red. Red cherry and tobacco are complemented by sweet spices on the nose. Highly perfumed if a bit lean in the mouth, offering good clarity and focus but with plenty of tannins undercutting the ripe red fruit, licorice and herbal flavours somewhat. A wine of outstanding concentration but perhaps not spectacular balance, this is still much better than almost any other (almost) 2011 Barolo you can think of (despite what you may have read, 2011 was not an especially good vintage for Barolo, with fruit-challenged wines that are generally marked by gritty tannins). As much as I tend not to be impressed (bordering on the disliking) most wines made in extremely hot weather vintages (and 2011 in Barolo was certainly of that ilk), I need to admit that at Giacosa they ace such vintages in remarkably repetitive manner and with what would seem to be spectacular ease. Just think of what they achieved here in 1997 and 2000, two grossly overrated Barolo vintages (and not just in Barolo) the majority of wines were nothing to write home about (do yourself a favour and avoid collecting wines of those two vintages, despite their high scores). And yet Giacosa's wines sing a very different tune; a chart-topping tune, in fact. Drinking window: 2022-2035.