Paul Launois NV Champagne Monochrome                          93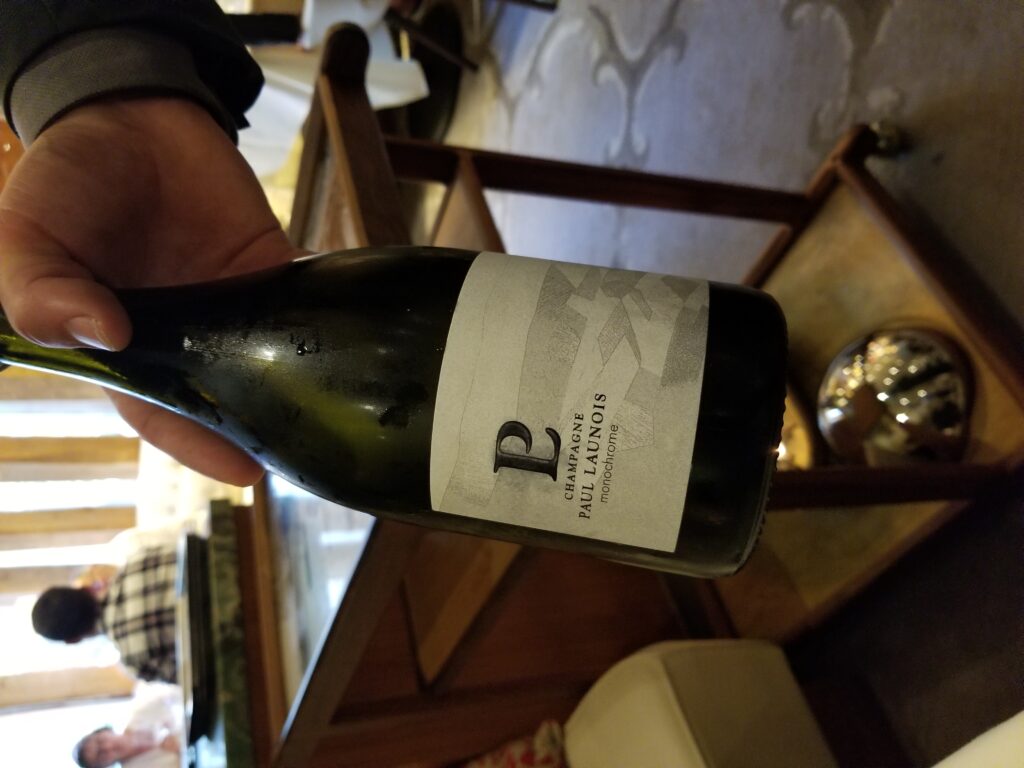 by Robert Millman
Not long ago I had lunch at a highly-regarded French restaurant. We decided to order a half bottle of Champagne and a half bottle of a Volnay Premier Cru. The latter proved to be an excellent choice while the former was a disappointment: Thin, acidic, lacking in depth and texture to give body to the acidity. Sensing our disappointment, the sommelier came over to the table and in response to my comments about our Champagne returned 2 minutes later with 2 glasses of what turned out to be a first rate Non-Vintage Blanc de Blanc. Here was all the texture, nuance and fruit flavors absent from the half bottle.  He showed us the bottle: Paul Launois Monochrome from the outstanding Mesnil-sur-Oger region in the Côte des Blancs. I had never heard of this grower before—perhaps for good reasons. It seems that Julien and Sarah Launois made their first Champagne in 2015. Previously the estate had sold almost all its Grand Cru fruit to various Champagne houses. In 2013, they purchased a cellar from legendary Champagne house Billecart-Salmon in which to vinify and age their wines. All of fifteen acres, the Paul Launois estate now bottles all its fruit in four different bottlings: Monochrome, Illustration, Composition and Portrait. Julien's wife Sarah does all the label design and illustrations for the bottlings. Of equal interest is the Launois single barrel program, the only one of its kind so far as I can tell, about which Forbes Magazine published a fascinating feature in its Dec 27, 2021 edition. The barrels are made from 4-year-old staves—quite unusual—and toasted in varying degrees. The barrels are filled with different wines from different sites and aged for 3 years. Potential customers choose a barrel to purchase which comes to 216 bottles—about 18 cases. I very much hope to taste a Launois Barrel Champagne at some point!
Back to the Monochrome which I was fortunate enough to experience: The Monochrome  is sourced from Launois plots that overlook the famed "Clos du Mesnil" vineyard in the Grand Cru village of Le Mesnil-sur-Oger. This helps explain in part why this Blanc de Blanc has the richness and density which is often missing from 100% Chardonnay cuvées. There are other important factors which help explain the Monochrome's excellence. Unlike most of his small producer Champagne compatriots, the Launois use a basket press, whose virtues are being rediscovered in Burgundy and Beaujolais. The basket press requires a lot of hard manual labor. After about an house of slow pressing a cake forms on top called La Retrousse. It takes 4 people to pick out all the Retrousse and re-introduce into the middle of the press. Why do all this? To extract more flavor and substance from the grapes. Furthermore, Launois believes that high acid Chardonnay needs to undergo malolactic fermentation. Hence the Burgundian- like richness of the Champagnes. Blessedly, Launois has rejected the cult of zero-dosage noting that it can increase bitterness on the palate. His Champagnes have about 3 grams/liter of dosage. Of course, one does not have to know any of the technical details to appreciate what is in the bottle.  Launois' Monochrome is about as good a non-vintage designated Blanc de Blanc as I have ever tasted. I look forward to tasting the other Launois Cuvées in the near future. Drinking Window: 2022-2027
Fontanabianca 2018 Barbaresco                                         91+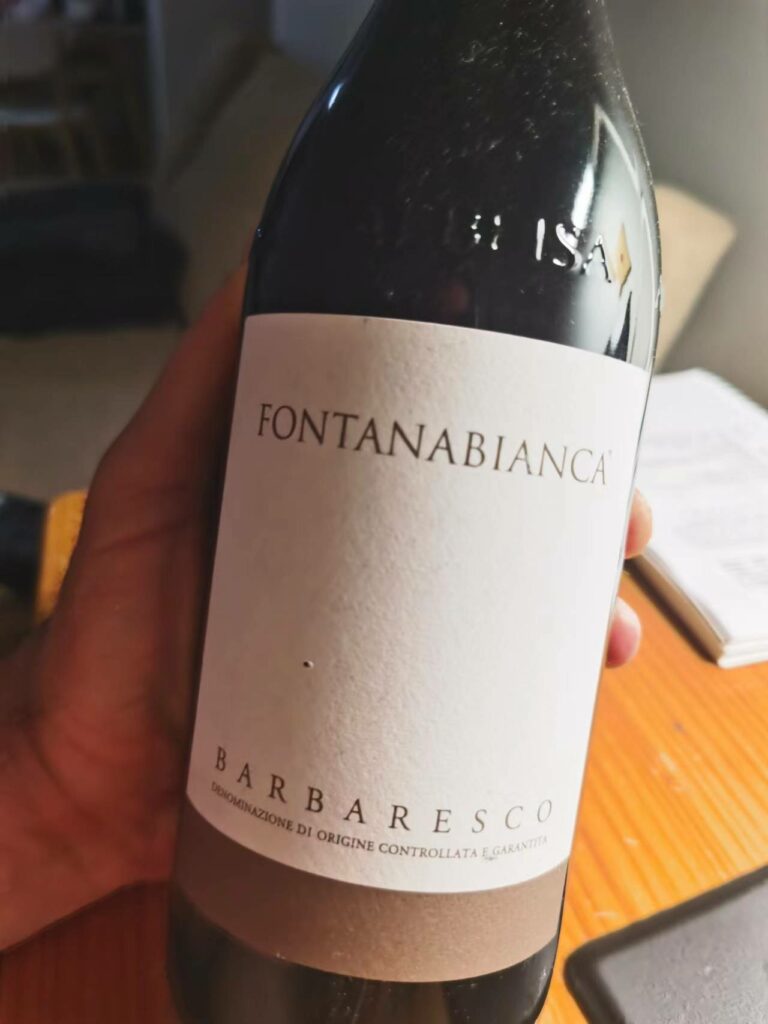 by Ian D'Agata
Founded in 1969 by Franco Pola, the winery located in Neive is run today by Aldo Pola and his family. The family can count on some premium Barbaresco vineyard districts including Serraboella and Bordini, from where they make two single-site wines, but their classic Barbaresco, made with a blend of Nebbiolo grapes from three different vineyards in Neive is excellent too. The vines average about thirty years of age and the wine is aged in a mix of barriques and large barrels for twelve to fifteen months.
The Fontanabianca 2018 Barbaresco is a very classic, traditionally-styled Barbaresco. Pale, translucent red is a very appropriate Nebbiolo colour: not needlessly dark, this is a very pretty wine to look at. The nose offers archetypal notes of rose, violet, camphor, and a hint of tobacco. Then similar flavours to the aromas in the mouth, with bright lively acidity and noteworthy tannic bite providing noteworthy backbone and lift. Finishes long and racy, with a nicely persistent perfume and tanginess. Not the fruitiest Barbaresco you will ever drink but one that is very pure and crisp: it will match very well with cooked thick, rich meats (try pepper steak, braised pork cheek) but also less involved fare such as roast chicken and even, why not spaghetti or tagliatelle alla Bolognese (tomato and meat sauce). It's a very pretty wine that speaks the language of Neive, meaning a tougher, more structured Barbaresco than those of Barbaresco town or San Rocco Seno d'Elvio. It's also a wine that will greatly benefit from being decanted at least a couple of hours ahead. The 2018 vintage is an underrated one (the growing season had substantial rainfall,) in Barbaresco and offers many better buys than does the 2017 vintage: the best 2018 Barbarescos are slightly less fruity and lighter-styled wines than usual but full of easygoing appeal (less successful wines are dilute, but happily, that is not the case with Fontanabianca's pretty Barbaresco). Drinking window: 2025-2032.