Calabretta 2018 Sara Terre Siciliane Rosso                             93+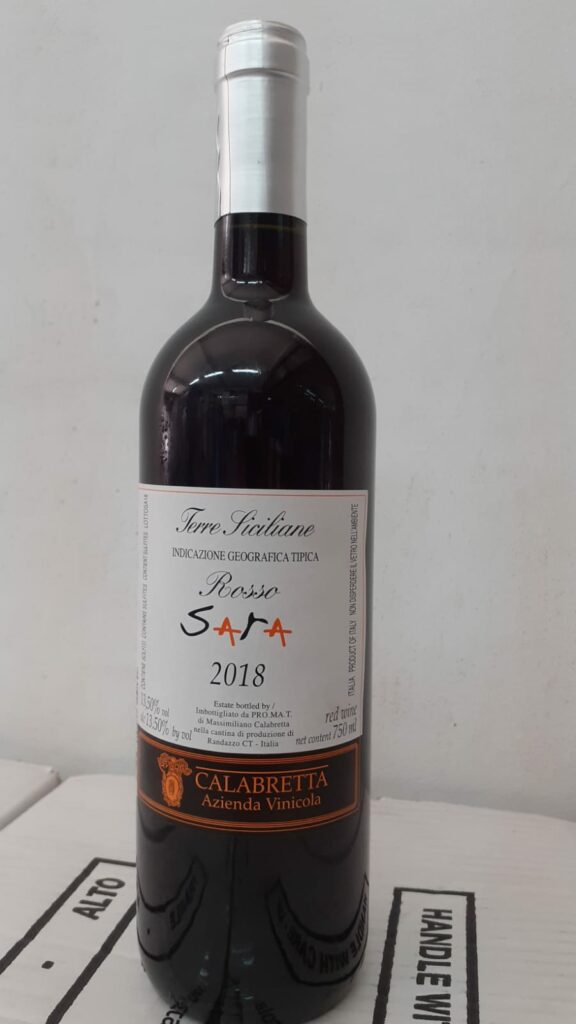 The Calabretta estate is one of the Etna's best and just about any wine you pick from their impressive lineup of offerings will turn out to be a crowd pleaser. For example, their 100% Nerello Cappuccio has an absolute gem over the years, but all the Nerello Mascalese wines are amongst the best of the volcano too. The owner, Massimiliano Calabretta (a part-time college professor in Genoa) is also fairly unique in that he believes in releasing the wines only when ready. Therefore, his estate's wines reach the market well after everyone else's (for example, six to eight years after the wines of the other Etna producers). The winery owns organically farmed vines that are as much as eighty years old and planted between 300-900 meters above sea level in some of Etna's best terroirs.
Calabretta's Sara Terre Siciliane red wine is an excellent and extremely interesting red that showcases just how much Etna has to offer. The grapes (100% Nerello Mascalese) are sourced in vineyards of the Feudo di Mezzo contrada, which can be divided into two parts: the lower (at 550 meters above sea level) and the upper (at about 680 meters above sea level). Many believe (and I do too) that the lower part of Feudo di Mezzo should really be called Porcaria as that was its original name; but, not surprisingly, there is disagreement (Porcaria means either "rubbish" or "hog's hollow", so you understand why some people might object). Massimiliano Calabretta is amongst those who believe the entire contrada was always called Feudo di Mezzo (and points out that some old maps show this to be the case). Name issues aside, the distinction between an upper and a lower section is not moot: the wines of the lower portion are livelier and elegant, those of the upper part are richer and denser, though still elegant. There is undoubtedly a recognizable difference between the two (for more information on this subject, see my book Italy's Native Wine Grape Terroirs (University of California Press, 2019), in which I wrote extensively on the various Etna contrade and described their terroir differences, as well as the wines made in each (See the chapter: Nerello Mascalese and Nerello Cappuccio).
The Calabretta 2018 Sara Terre Siciliane Rosso is bright ruby-red in colour. Fruit-forward aromas of redcurrant, blueberry iron and smoke are lifted by notes of blood orange and violet. Vibrant, tactile and savory, with a balsamic nuance complicating the blue and red fruit flavours. Finishes with sweet, fine-grained tannins and excellent length. This is the only single-contrada wine Calabretta made in 2018, a difficult vintage marred by rainy weather, but it's a major success. Trust me: try it with sausages or a tomato-rich lasagna at lunch or dinner, and you'll be happy. Drinking window: now-2028.
One last, important, note.
From extreme ugliness and sad memories, beauty and happy memories can emerge.
This wine's name, Sara, was dedicated to owner Massimiliano Calabretta's young daughter Sara, who was born extremely pre-term and passed away only eighteen days after her birth. Her father decided to dedicate this wine to her, and it is his intention to make it become the greatest wine possible: best vineyards, best care in the cellar, best of everything. And so, through Sara the wine, Sara the little person will live forever.
Silver Heights 2019 Chardonnay Ningxia                         90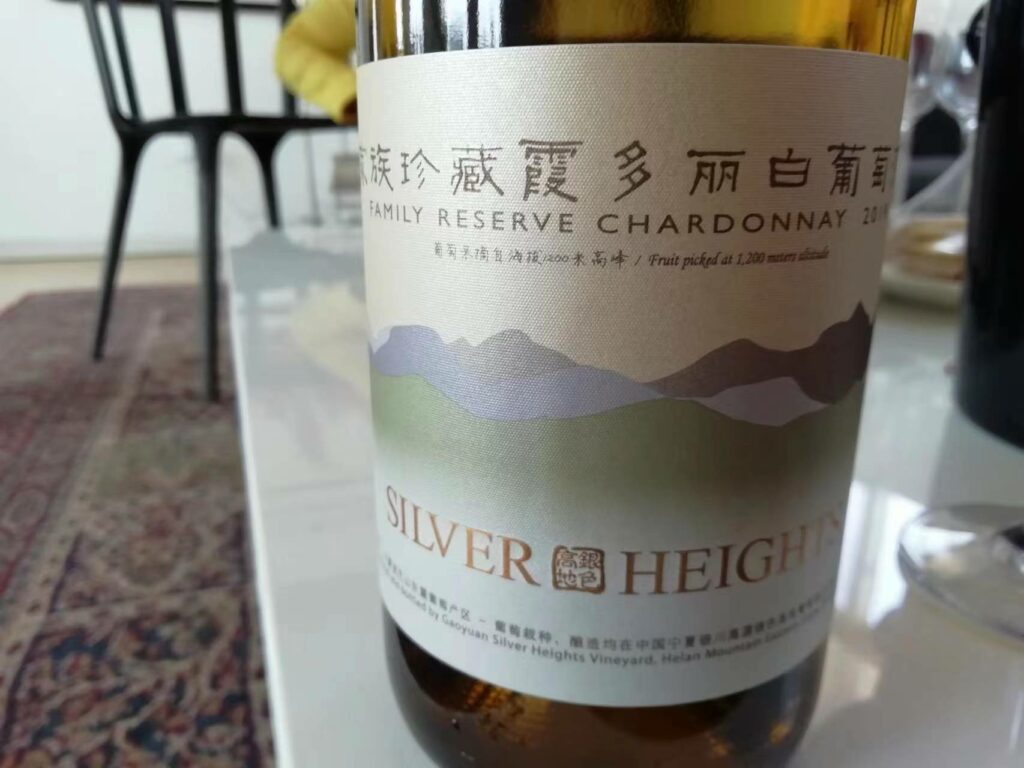 Emma Gao is one of Chinese wine's brightest lights. She runs a small winery out of Ningxia with a small but top-notch team that works hard and gets results. The thing that strikes you most about Emma is what is an uncommon level of talent for what she does. Why do I say that? Well, because I have been visiting wine estates for over thirty years all and I can tell you that it is rare for one winemaker to excel with more than one grape variety. Emma succeeds, or, at the very least seems to be one of those gifted individuals who can coax the best out of most grapes she works with: her Chardonnay, Marselan, and even Pinot Noir wines are better than expected. When she decided to make a Pet Nat, it turned out to be, immediately from the first year, the best such wine made in China and that would best many other better-known Pet Nats made in other parts of the world (the inclusion of rice wine goes along way in showcasing her thinking out of the box and willingness to try to new things). Of course, it helps she had first class training. Among which we need to count the years spent at Château Calon-Ségur in Saint-Estèphe, not so arguably one of Bordeaux best dozen wine properties. So it all adds up.
The Silver Heights 2019 Chardonnay Family Reserve Jin Shan Ningxia is pretty straw-yellow in colour. Caramel and yellow apple aromas are enlivened by hints of fresh citrus and nutmeg. Then ripe orchard fruit and butter in the mouth, with the caramel note repeating. Suave and lively on the long, bright finish. A note of apricot jam and of bananas macerated in sugar syrup spiced up by vanilla and cloves on the long back end speaks of the oak used but it is not overbearing (aged eight months in 100% new oak). Oakier when I first tasted it at the winery in October 2021, but less so six months later when I tasted it again. Still, this is more Chassagne to her Puligny-like 2020 Chardonnay that I find even more precise and refined, though those who prefer their wiens on the rounder side will prefer this 2019 (the 2019 vintage was a very hot year of small productions). This bottle has a very pretty, even beautiful, label that refers to Jin Shan, which is a village in the Ningxia province. Drinking window: 2023-2026.