Oddero 2016 Barolo                        93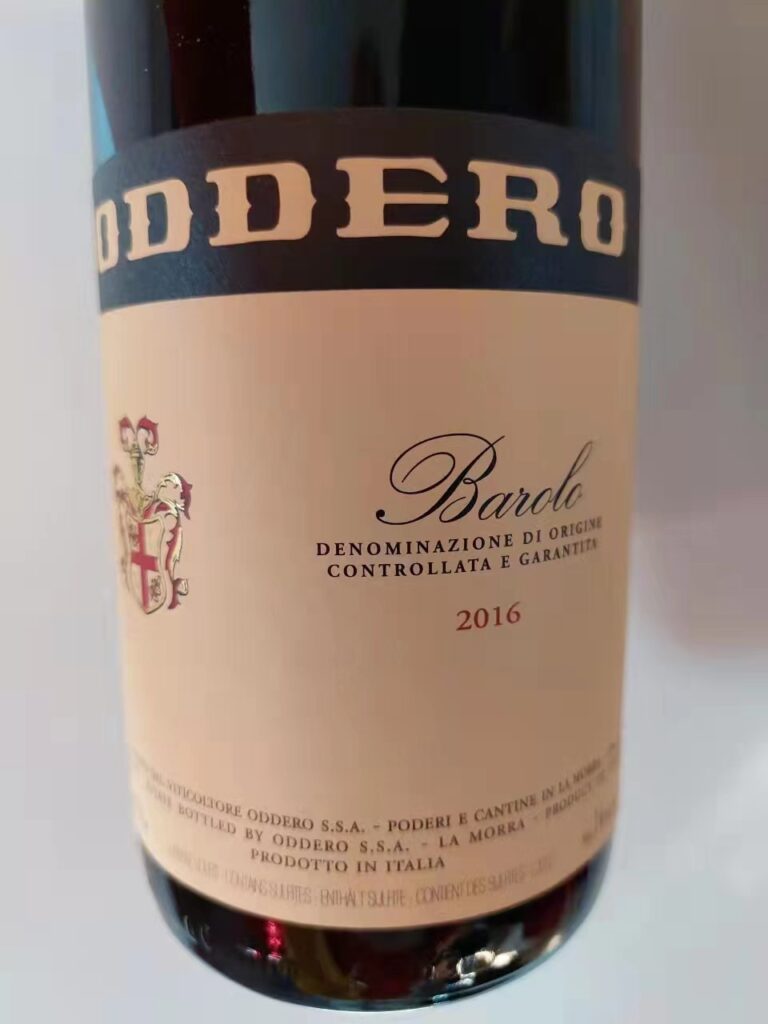 Classic Barolo is made by blending grapes from different vineyard sites, the exact percentages and even the origins of which will vary from year to year depending on the vintage's characteristics (for example, there's no sense in putting a lot of Monforte or La Morra grapes into the blend if it hailed there while it did not do so in other communes: better to ramp up the percentage of grapes from other sources, if it is possible for the estate to do so). Fact is, many such Barolos are absolutely superlative wines and often much better than those sporting vineyard area names (what in Italy they call Menzioni Geografiche Aggiuntive or MGAs) many of which are nothing to write home about and that rank, in Burgundian terms, at the Villages quality level at best. Clearly, it's a little more complicated issue than that, because some producers do treat their classico Barolo wines like entry-level wines, using the estate's less interesting grapes (or from less interesting sites) to make them. But this is a mistake, for Barolo, when blended from different sites and good grapes, is one of the world's greatest wines, far more complex than one that exhibits the characteristics of a lesser site. Just think of the great wines, classic blended Barolos, that Maria Teresa Mascarello makes at the Bartolo Mascarello estate. Another very good example of just how good a Barolo tout court can be is given by the stellar Oddero 2016 Barolo, from the historic estate in La Morra and made with grapes grown in the Capalot and Bricco Chiesa MGAs. Bright medium red-ruby in colour, the nose offers enticing nuances of rose, sour red cherry menthol and orange peel. Juicy and fresh on entry, then fuller and savoury in the middle, with refined flavours of sour red cherry, licorice ash and star that are nicely extended on the long back end by a steely core of acidity and tannins that will require some time to round out fully. Aged in large 40-70 hectoliter Slavonian and Austrian oak barrels, put this away and don't think about it again for another four to eight years. This Barolo is an excellent example of just how good the 2016 vintage is in the denomination, but this classic vintage gave wines that need time and are not as immediately forward and accessible as are, for example, the also excellent 2015s. Drinking window: 2026-2036.
Jean-Luc & Eric Burguet 2019 Gevrey-Chambertin Vieilles Vignes Mes Favorites                            92+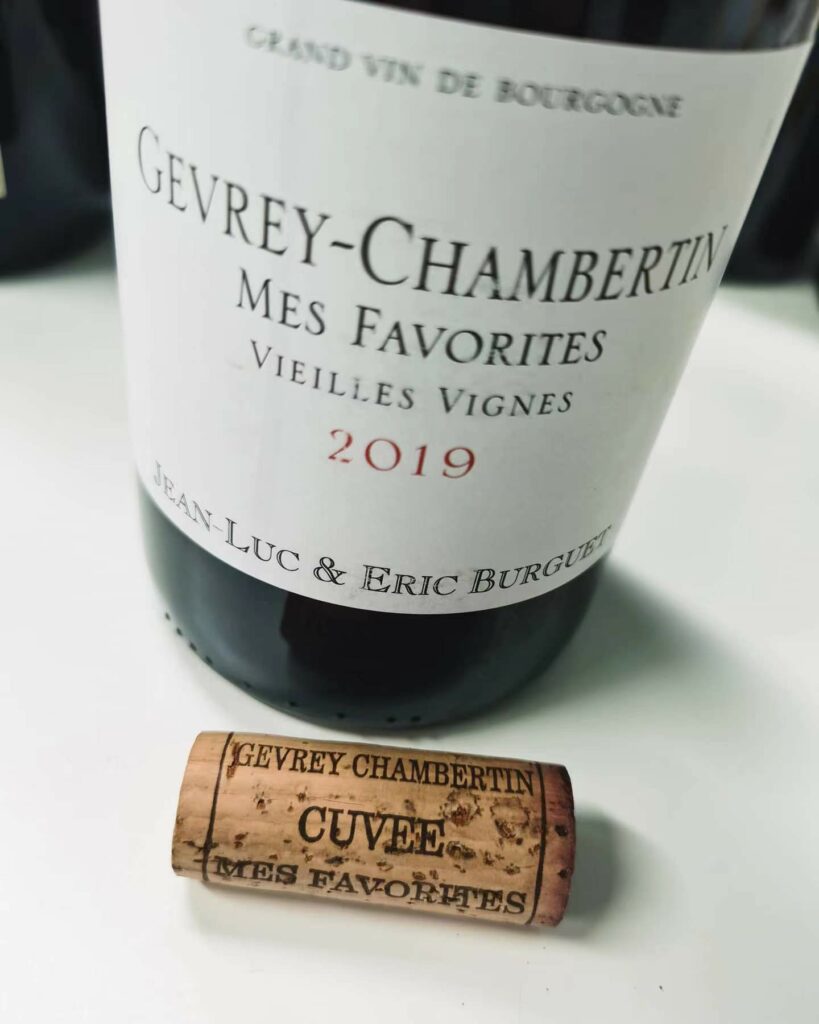 I first tasted this wine in Chicago courtesy of a friend and big-time Burgundy lover. Already close to thirty years ago the wine was famous among Burgundy insiders who clamored for the few bottles they could snatch despite it not being a premier or grand cru. But the fame of the wine, and its inherent quality is such that you can easily understand what all the excitement is all about. Siblings Jean-Luc and Eric have followed in their father's Alain footsteps seamlessly (they joined the family estate in 1997 and 1999, respectively, and their first vintage completely in charge was the 2011) and the wines are none the worse for wear; in fact, thanks to the brothers the estate has moved from organic farming practices (Alain Burguet was a true pioneer of eco-sustainable/organic farming in Burgundy) to full-fledged biodynamic agriculture. The Jean-Luc & Eric Burguet 2019 Gevrey-Chambertin Vieilles Vignes Mes Favorites is an absolute gem. The nose is powerful and still shut down, hinting at very deep, rich red cherry, smoke, mineral, aromatic herb and grilled meat aromas. Tight and powerful on entry, then rich dense and suave in the middle, the brooding red and dark cherry flavours are nicely complicated by hints of cola, charcoal, violet and a delicate balsamic green, nuance that adds complexity. The long aftertaste features rising polished tannins that will need a few years of cellaring to round out fully. Say what you will about recognizing terroir in the glass, but this wine could really not be made anywhere but in Gevrey-Chambertin! Vinification is traditional, with 100% destemming and aging taking place for about twenty months in 30% new oak. Planted between 1910 and 1970, the youngest of these vines is therefore pushing fifty years of age, making this about as true a "vieilles vignes" wine as you'll find anywhere. The roughly twenty or so parcels are spread out over the Gevrey-Chambertin wine production area, enabling this cuvee of parcels to be very respective and expressive of this Appellation's terroir. The estate also farms a very small section of the Premier Cru Les Champeaux and even makes a Chambertin Clos-de-Bèze from bought grapes, but for knowledgeable Burgundy lovers, it is this wine that is the estate's truly iconic bottling. Not to mention one of Burgundy's best buys. Drinking window: 2025-2035.