Dom Perignon 2006 Champagne Rosé                                  98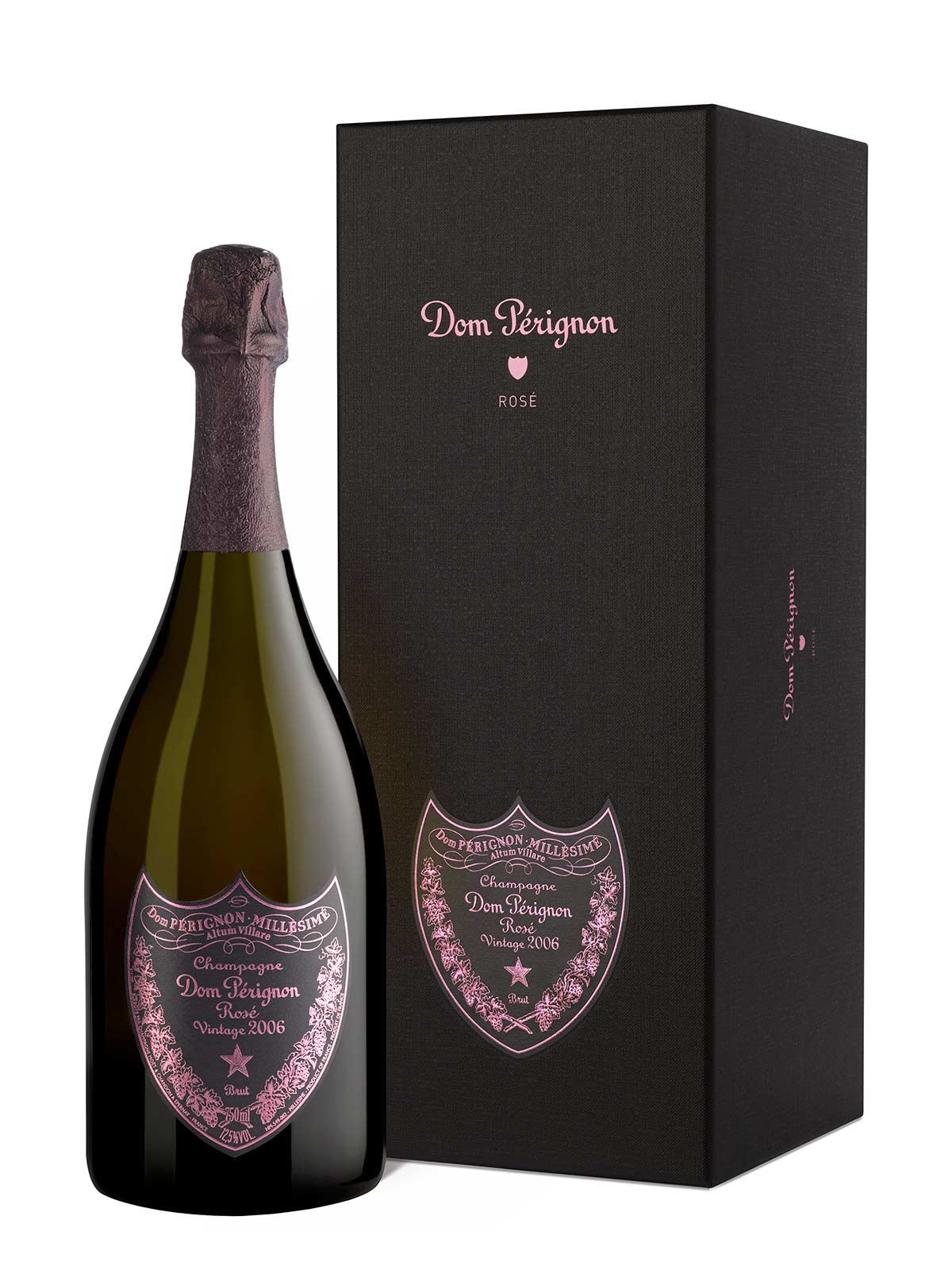 A few months ago, I wrote about the 2010 "white" version of Dom Perignon. I expressed my unbridled enthusiasm for the richness and complexity of this vintage of the world's most famous Champagne. The reputation of Dom Perignon has come a very long way from the days when it was dismissed contemptuously by Champagne aficionados as a mass-produced luxury item given usually as a gift by those with no standards to people with no true understanding of Champagne. Its fame precluded any question of real quality. Those days are over. In the last 20 years the reputation of the famous Dom has caught up with its fame: Anyone who takes Champagne seriously knows that Dom Perignon is without doubt one of the top 10 Champagnes in the world. Perhaps even better than "regular" DP is the Rosé version which is produced in much smaller quantities and sells for nearly twice the price of the white version.
I recently was privileged to share a bottle of the resplendent 2006 Champagne Dom Perignon Rosé with a good friend who has spent a small fortune on collecting and drinking various vintages of this, his favorite Champagne. The 2006 vintage was not an ideal vintage in Champagne being quite warm through picking. The team under then Chef de Cave (cellarmaster) Richard Geoffroy was able, with canny exactitude, to retain essential acidity while letting the vintage's creamy qualities work their way into the texture of the Champagne. The fermented juice spent twelve years in the Moet& Chandon cellars, not being disgorged until 2018! This process, unique to Champagne, allows for the evolution of tertiary aromas and depth of flavor which does not happen elsewhere. The Dom Pérignon Rosé 2006 is a blend of 56% Pinot Noir and 44% Chardonnay. The red wine portion was somewhere between 20-24%. All base wines went through malo-lactic fermentation. Dosage was 6g/l. This subtle hint of residual sugar animates the Champagne on the palate. The vibrant light red hue expresses the role of red wine in the blend. On the nose I noted a distinct element or rose hips, rose petal overtones and mulberries. But it was the profound earthiness in the bouquet which carried right into the palate which was most arresting. This is a profound Champagne in which surface charm is subordinated to richness and depth of texture. Like a great Burgundian Pinot Noir, the finish persisted as long as the taster was willing to pay attention. The 2006 Rosé paired magically with the sophisticated Korean food we had for dinner. In my opinion, top quality Champagne and most Asian cuisine are meant for each other. Drinking Window:  This is a mature Champagne at the peak of perfection. It should be consumed now through 2026.
Domaine Comte Georges de Vogüé 1991 Musigny Grand Cru                          94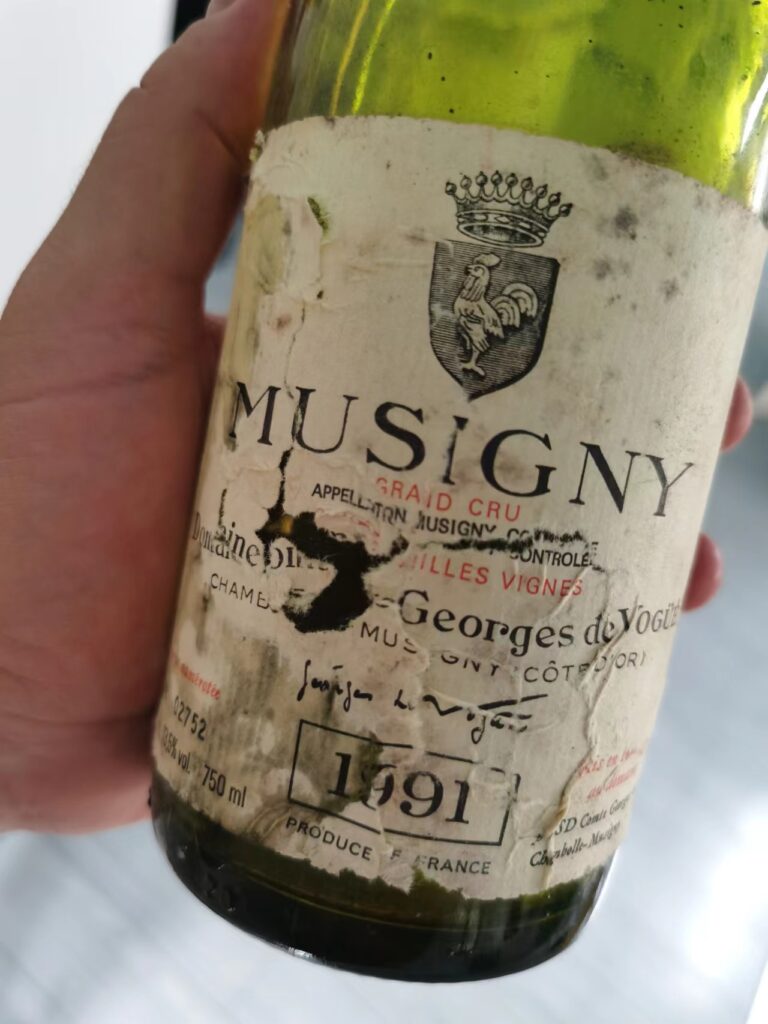 Bright red colour with some granet bricking at the rim. Aromas of cooked black truffle, smoke, crystallized blackberries, damp underbrush, and prunes. Then complex flavours of exotic spices, orange peel, and dried red cherry, plus hints of game, with repeating nuances of smoke and truffle on the long vibrant finish. The tannins have somewhat melted away, and though it maintains an angular undercurrent typical of the more extracted style of wine made at the estate in those years, time has been kind to it (as it usually is to the wines of this estate, that require plenty of patience). It really is a marvelous wine that is aging gracefully, and sill drinking beautifully. Clearly, with a wine like this, provenance is everything, so beware any youngish tasting and looking, very dark ruby-red wines someone out there might pour you one day. One of the world's most famous wine estates, Domaine Comte Georges de Vogüé dates back to 1450 when Jean Moisson built it. It remained in the same family and only became associated with the de Vogüé name as of 1766, when Cerice-Melchior de Vogüé married Catherine Bouhier, whose family owned the property. The estate owns some of the best and largest parcels in the best sites of Chambolle-Musigny and at 7.25 hectares, about 80% of the Musigny grand cru. The Domaine Comte Georges de Vogüé 1991 Musigny Grand Cru is a stellar wine.  Drinking Window: 2022-2027, but I'd drink this up and enjoy it asap.