Château Lafleur 1996 Château Lafleur Pomerol                         92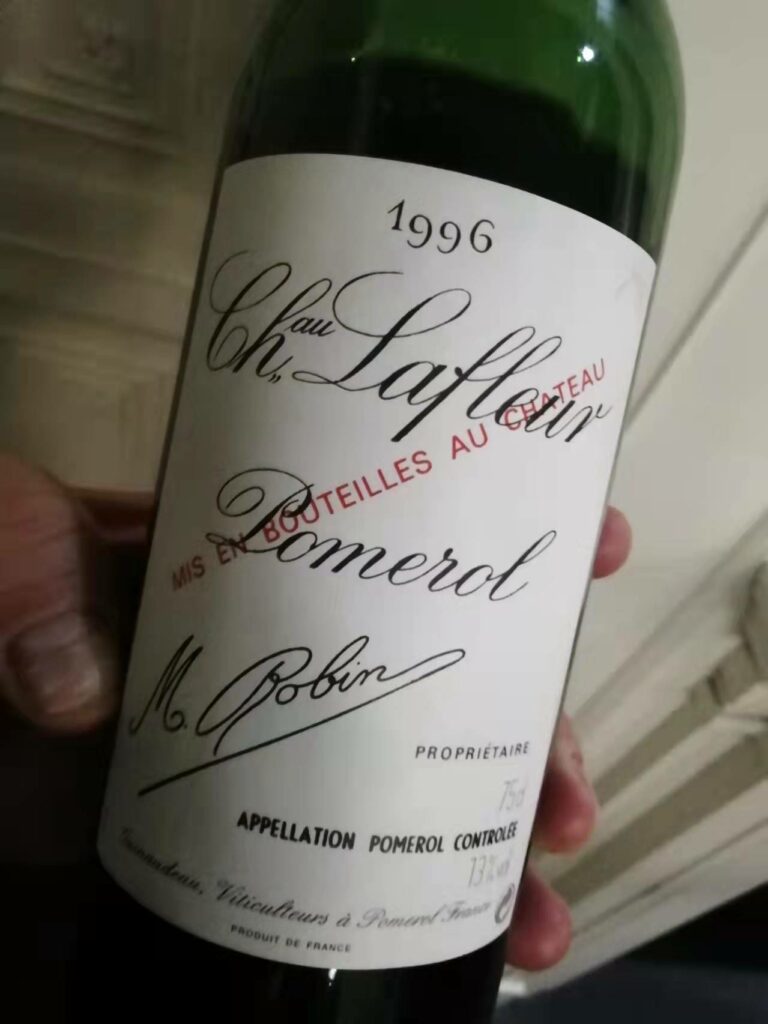 There are some wine estates that embody class in just about everything they do, and Château Lafleur is a true card-carrying member of that elite club. Everything, from the small and tasteful winery building, the grounds, the vineyard (right in front of the house), the remarkably informative and pleasant visit with owner Baptiste Guinaudeau and his wife Julie, the somewhat atypical Cabernet Franc-top grape variety blend, not to mention the absolutely exceptional quality wines, will linger long in your memory. In just a short time span, the estate has pole-vaulted to the top of the list of the world's best wine estates, and its grand vin regularly fetches prices that are close to those of Petrus and Le Pin. The 1996 Château Lafleur Pomerol harkens back to a time before Baptiste's arrival, and though it will never be remembered as one of the greatest ever Lafleur wines, it is still one of the best Pomerols made in that tricky vintage and one four best wines made at the property in the decade of the '90s. It's an excellent wine overall that has always been characterized by a certain austerity in line with what a difficult vintage for the right bank, but that exudes Lafleur's telltale exotic Cabernet Franc nuances that so characterize the Château's wines. Dark ruby in colour with a garnet rim, it offers aromas of blackberry, violet, minerals, kirsch complicated by a very obvious, strong, note of licorice and black truffle. Very big and bold on entry, then more steely and mineral in the middle, the delicate blue-black fruit and coffee flavours linger nicely on the tannic, full-bodied finish, which features repeating notes of underbrush and truffle. Extremely tannic when young, this wine has mellowed somewhat over the years; though never an extremely fruity wine, today it is drinking gracefully and is an excellent example of just how well Bordeaux wines age and improves over time. Caveat emptor: as with all other old wines of this lofty pedigree, provenance is everything, so please be careful when you buy and trust only a reputed merchant or auction house. Over the years, not all bottles of 1996 Lafleur I have had were as good as the one described in this report (two different bottles of this wine that I have tasted in the last year and a half at separate dinners were marred by a dusty, green herb nuance and didn't taste much like Lafleur at all). So do yourself a big favour, and don't just go label-hunting when you buy: rather, buy from decent human beings with a track record for truly providing the goods. It's the way to ensure your evening will prove a success, rather than a wasted opportunity full of regret (and derision).  Drinking window: now-2040.
Icardi 2018 Barbaresco Starderi                                                  94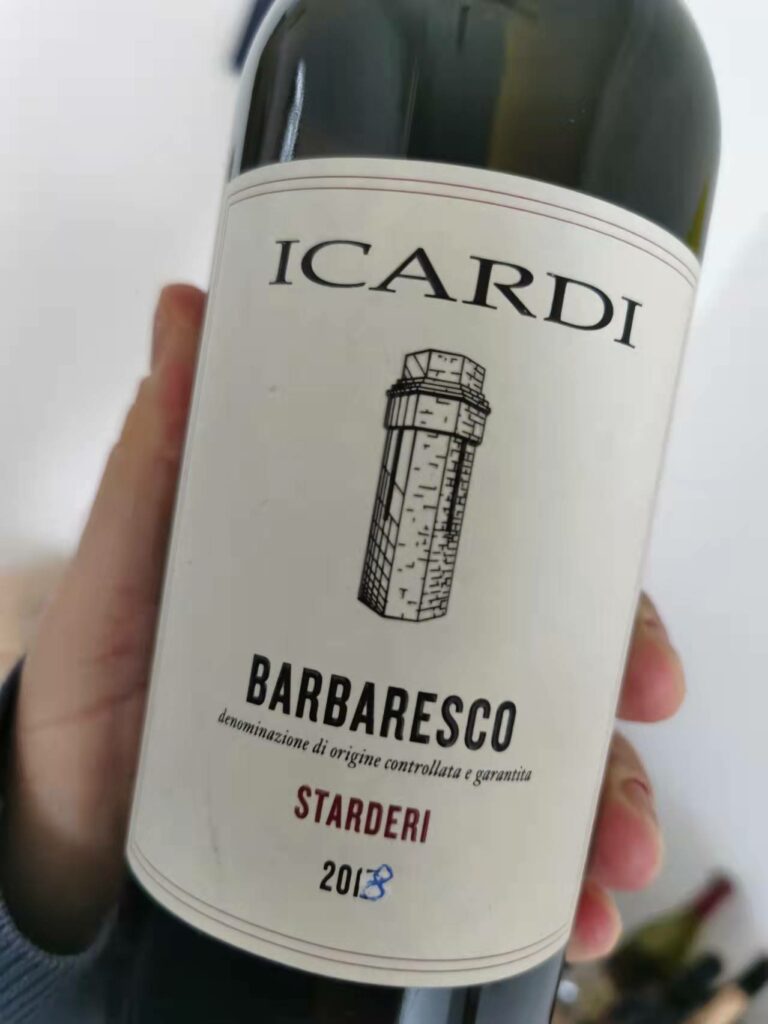 Starderi is an Menzione Geografica Aggiuntiva, or MGA (best thought of, given the size of most of them, as vineyard districts of Barolo and Barbaresco rather than true crus; and they are not single vineyards either, as wines can be made from single vineyards within single MGAs and can also bear that name on the label) of the commune of Neive. Somewhat unfortunately, based on the showing of the only wines most people ever get to taste or drink from the site, Starderi has developed a reputation for giving big burly wines on the strength of the winemaking preferences of that one famous estate when in fact that is not the real character trait of the site's wines. Quite the contrary: though Starderi's are certainly Barbarescos that speak of Neive, so a certain degree of power is always to be expected, the proximity of the Tanaro river to what is a very sunny site, plus the relatively high content of sand in its is blue-grey marls of Tortonian origin easily make one understand what to expect from the site's wines, which are in fact a great deal more friendly and accessible when young than is commonly believed. A good example of what Starderi's wines are all about is showcased by the truly excellent Icardi 2018 Barbaresco Starderi, a wine that also showcases just how underrated the 2018 Barbaresco (and Barolo) wines have been. Fermented with indigenous yeasts from organically grown grapes, the colour is pale to medium red, which is in my experience also fairly typical for wines from this site. Fresh, effusive aromas and flavours of crisp red cherry, sweet spices and red roses are complicated by a very strong mineral spine and nicely supported by polished, fine-grained tannins. The long finish boasts lingering floral nuances and captivatingly pure red berry and red cherry echoes. This is drinking surprisingly well already (a hallmark of the 2018 vintage) but cellaring it a couple more years at least will allow it to develop greater complexity. Beware that this is neither a behemoth of a wine nor one of mind-boggling complexity, but I nevertheless loved its marvelous balance and suave texture, and I am willing to bet you will too. Clearly, those who can't do without inky-black, low acid, super-fleshy mouthcoating chocolaty viscous wines will be less impressed, and will likely slam the wine as somewhat thin and simple. You can argue of course that those aren't the true characteristics of the Nebbiolo grape's expression and of  Barbaresco wines, but what can you do, it is what it is. Drinking window: 2025-2032.