Lido 84
Corso Zanardelli, 196
25083 Gardone Riviera (BS)
Italy
Tel: +39 0365 20019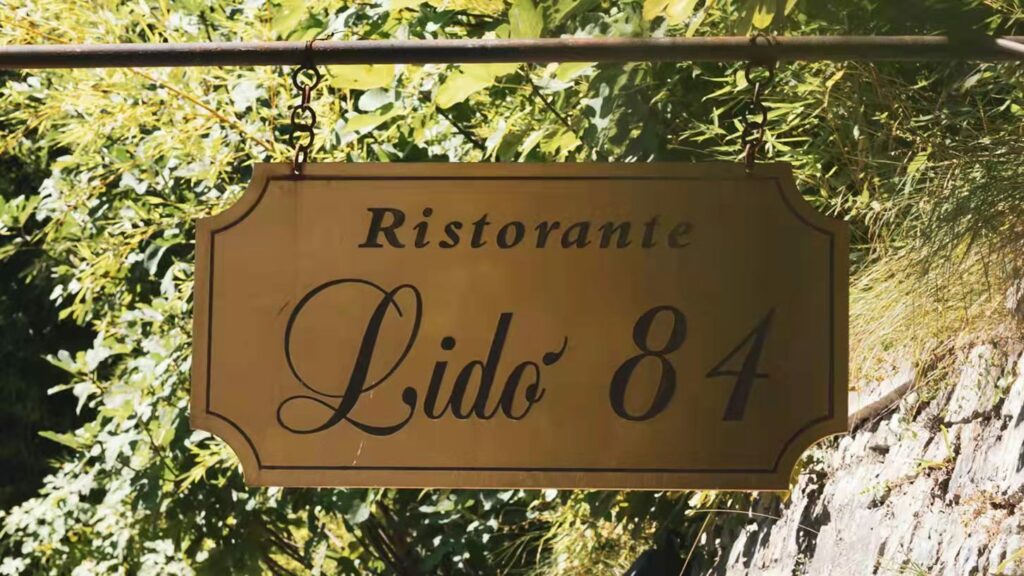 Telling you about the restaurant Lido 84 by Riccardo and Giancarlo Camanini is simple. It would suffice to say that it debuted, for the first time ever, directly in 15th place in The World's 50 Best Restaurants 2021 (and was also awarded as the highest New Entry 2021). Keep in mind that some of the world's most famous restaurants haven't come anywhere near the 15th position on that prestigious list. Not to mention that already in 2019, the same The World's 50 Best Restaurants, had awarded it the "One To Watch" award, or that just six months after the opening, which took place in 2014, the restaurant had already achieved its first Michelin star. Still, as important and heart-warming all these various data, accolades and prizes undoubtedly are, in reality it would be belittling to limit us to this information alone when talking about Lido 84 and the Camanini brothers.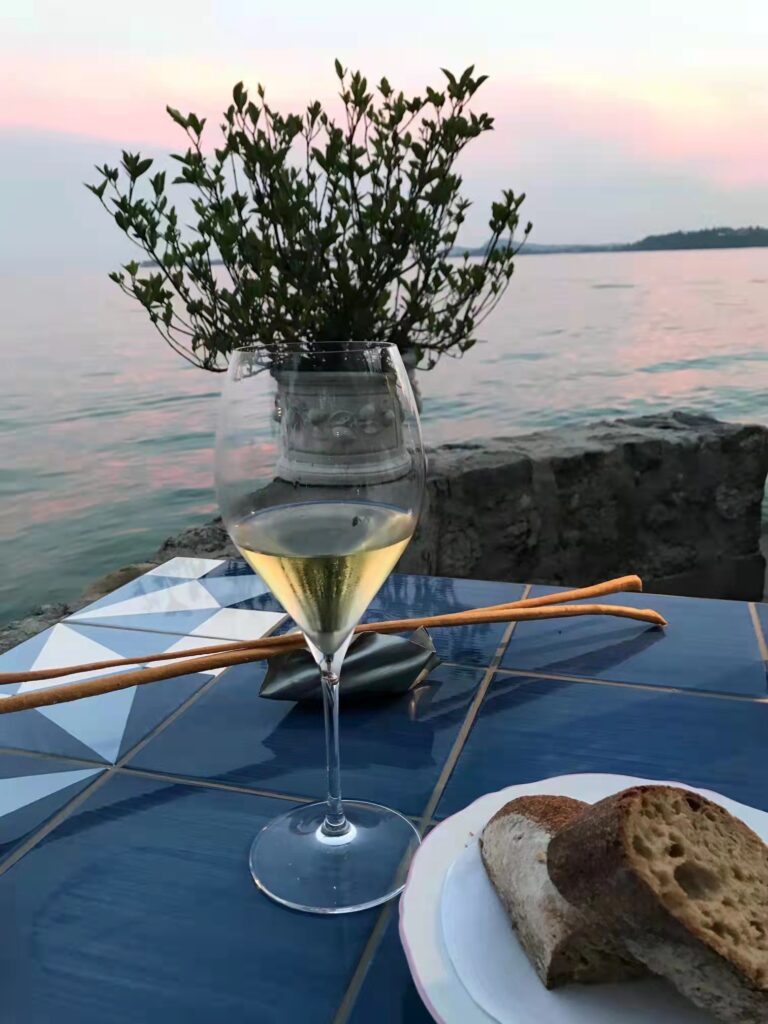 For starters, Riccardo has quite the curriculum: when he was only nineteen years old, he trained at the Albereta in Erbusco with Gualtiero Marchesi (the recognized father of Italian modern cuisine and one of Italy's most important chefs of all time), and then on to Le Manoir aux Quat'Saisons with Raymond Blanc, La Grande Cascade in Paris, with Jean-Louis Nomicos, and the Villa Fiordaliso (a one Michelin star restaurant in Gardone Riviera), with other incursions in various cuisines around Europe. In 2014 he sets up shops at Lido 84, also in Gardone Riviera, and as mentioned, after six months from the opening, gets the first Michelin star.
And while Riccardo weaves his magic in the kitchen, Giancarlo does the same in the dining room, where he takes care of the customers; he is a real lover of hospitality, something ehich is immediately apparent to all, and delicately expresses the soul of Lido 84.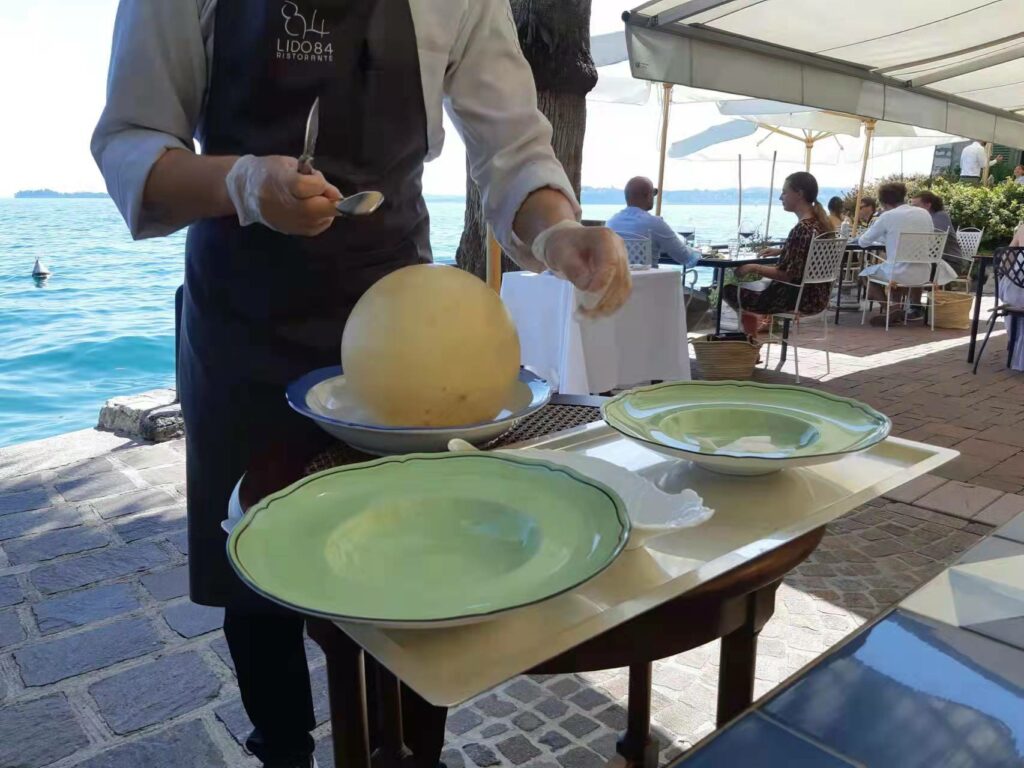 There are many reasons why Lido 84 is so special, and not just to my way of thinking. The location: the restaurant has splendid views on the beautiful Garda Lake, in northern Italy. The small walk along the lake promenade that leads to the lovely terrace, the warm and elegant atmosphere of the interiors, the friendly welcome of Giancarlo Camanini in the dining room, is an experience you will not soon forget. The service:  at Lido 84, this aspect is simply perfect and fascinating. In the dining room, where the gastronomic experience takes place, it is the kitchen staff that introduce the dishes, while the waiters move "in unison". "Because a great meal" as Giancarlo says "… also implies the pleasure of discovering how the kitchen brigade came up with a recipe and learning the story of its components. An unforgettable meal is also having the chance to get in touch with the creators of a dish, this is why we invite the kitchen staff into the dining room, to share with the guests the long research that resulted in the creation of a specific pairing, or that led to the introduction of contrasting elements, or to the decision of employing a specific technique. So that the meal can be the opportunity to stimulate our imagination". The food: Lido 84 is considered one of the best (if not the best) "value for money" restaurants in Italy; which is quite the something to say, given its almost luxurious, high-end feel. Defining Camanini's cuisine is difficult, because it is not comparable to any other I can think of, but also because it changes, continuously. Some of his signature-dishes have become legendary. The "Spaghettoni, Butter, Yeast Crumble" (always present in the menu) is so intriguing and ingenious that it even ended up at MOMA in San Francisco, the one that replicates the most famous dishes of international top chefs.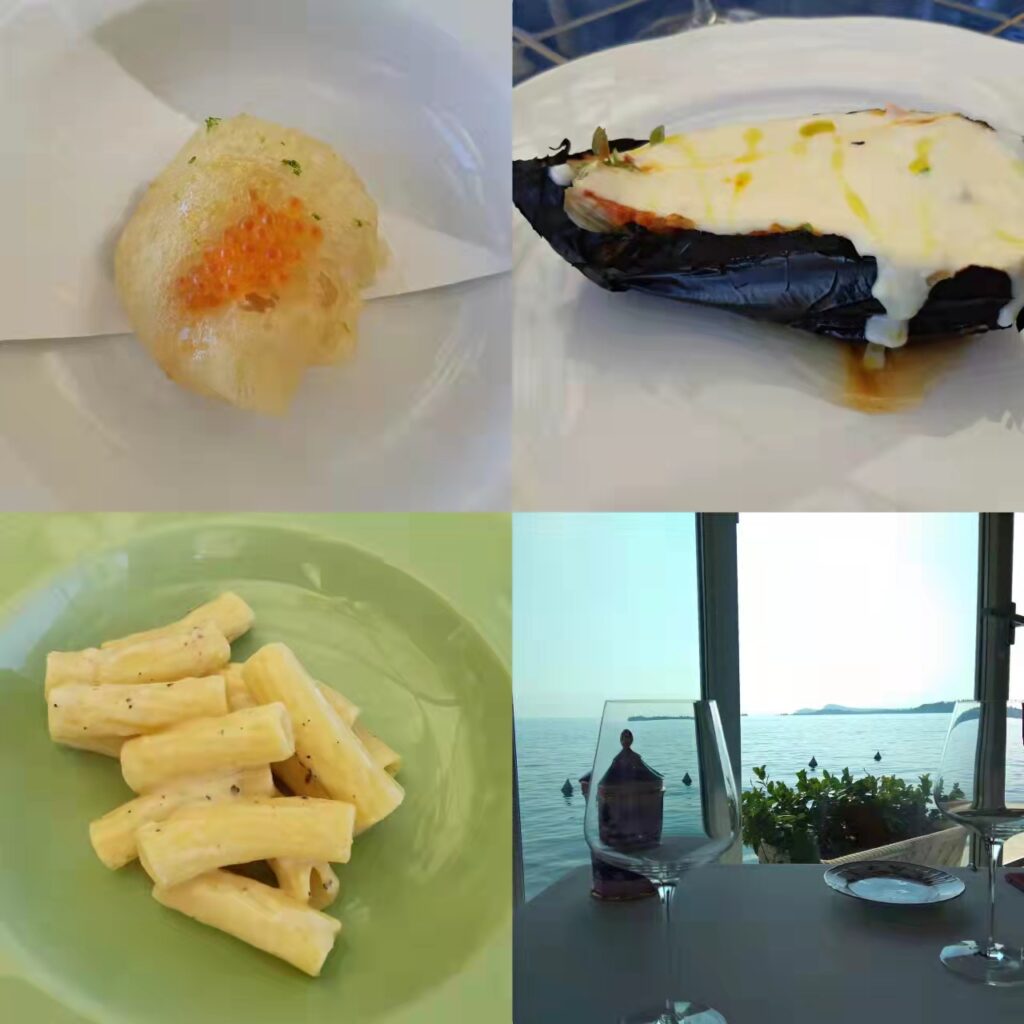 Or the "Cacio e Pepe en Vessie" (rigatoni "Cacio e Pepe", a traditional dish of Roman cuisine, entirely cooked in a pig's bladder, as in the great French cuisine, open and served directly at the table), which confirms Riccardo's passion for tradition. Riccardo's cuisine lives on passions, visions, and dreams. The sequence of ideas, flavors, and their combinations in his dishes, has few rivals in the panorama of Italian restaurants. There is no culinary technique that is excluded, all a re welcome, but these are never an end in and of themselves. In his dishes, Riccardo is able to blend his artistic and brilliant sides together, and the result is amazing. The balance in his dishes is always perfect. You'll never find a marked acidity or a winking sweetness, nor dominant bitter notes. Risotto comes completely black, thanks to fermented black garlic and berries: the "Risotto, Black Garlic, Berries – Dedicated to Stefano Bombardieri". The idea for this dish came to Riccardo when the sculptor Stefano Bombardieri, a loyal customer (who usually wears completely black outfits), placed some of his works in the garden of the restaurant, asking Riccardo in return to dedicate a recipe to him.

The main course is another classic of the Italian cuisine: the "Melanzana alla Parmigiana" (400-Degrees Eggplant Parmigiana). A delicious but light reinterpretation of this traditional dish, with whole eggplant cooked at 400 °C, cut and finished directly at the table with oil, anchovy sauce, San Marzano tomatoes and 24-months Vacca Rossa (Italy's famous "red cows") Parmigiano. In summary: precise cooking, masterful technical ability, balanced flavors and enticing tastes, his dishes are so good that it will be impossible not to go ahead with the scarpetta (the Italian word for mopping up your plate with bread). And finally, his legendary dessert: the "Torta di Rose" (typical of the Garda Lake area) with "Vov" Zabaione and Garda lemons. If you have eaten it once, just thinking about it makes you sigh. … one of those dishes where truly "One is not Enough!". All the aforementioned dishes were included in the Menu "Fluctuations", a seven courses surprise tasting menu that swings between sharp tastes and charming contrasts.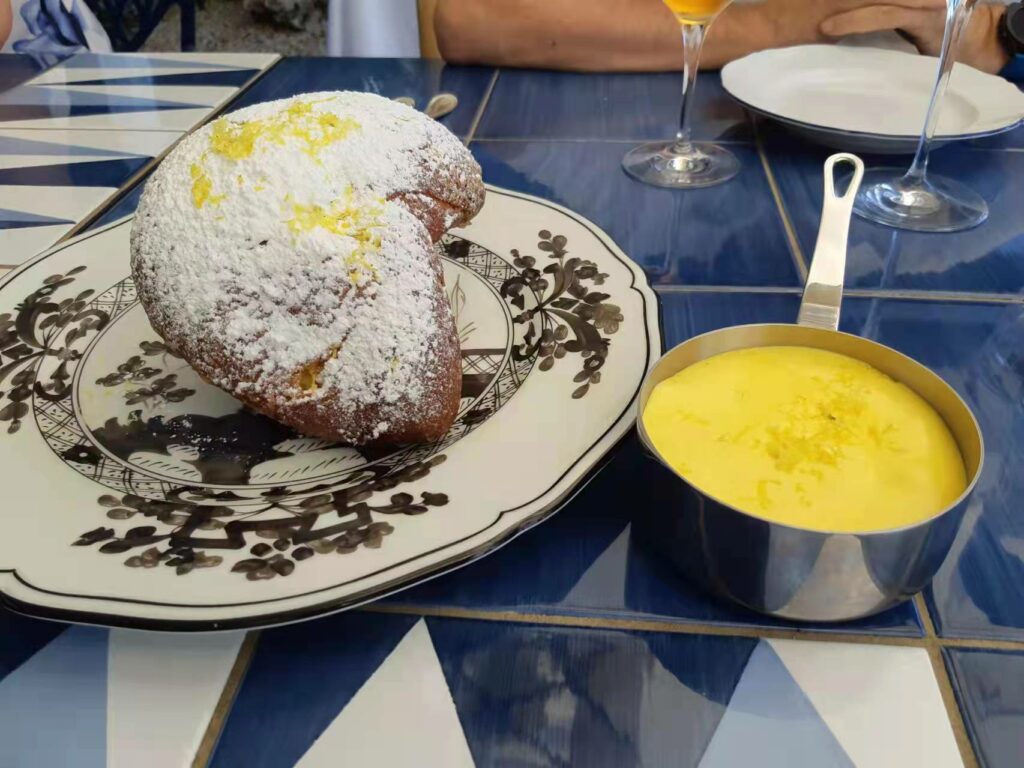 I hear you thinking that all that is just fine and dandy, but what about the wines? The Lido 84 offers a good and fairly priced wine list with a wide choice of wines from nearby Franciacorta.
We began with Andrea Arici/Colline della Stella NV Franciacorta Pas Dosè DosaggioZero Uno, a blend of Chardonnay (90%) and Pinot Noir (10%). From the commune of Gussago, in the northern border of the eastern sector of Franciacorta production zone, where, typically, the most elegant and freshest wines of this appellation are made. Six months in stainless-steel on its own noble lees before tirage, this was aged in bottle on its lees for at least 18 months. It's a Franciacorta Pas Dosè (or Dosaggio Zero, in Italian) as are all the wines of this producer. The nose offers intense aromas of white flowers and citrus, with a note of yeasty bread. On the palate it is striking with its salty mineral tones, well balanced and very lively. Sometimes, you just cannot have enough bubbles, and in Brescia, with Franciacorta just a stone's throw away, it couldn't be any other way. The Lo Sparviere 2013 Franciacorta Extra Brut Millesimato is 100% Chardonnay produced only in the best vintages. The grapes grown in a 40-year-old vineyard in Monticelli Brusati, in the eastern sector of Franciacorta production zone. It's an elegant Franciacorta with complex aromas and flavours of acacia flowers, citrus, peach, apricot, thyme, hazelnut, and hints of pain d'epices. Fresh and savory on the palate, it features a long, slightly caramelized finish. The Richard Desouche 2018 Le P'tit Domaine Saumur Blanc "Entre deux Voyes" followed next.  Richard Desouche (not just any name: he is the current vineyard and wines manager of Clos Rougeard), created his "P'tit Domaine" in 2006, starting with 0.4 hectares of Cabernet Franc and 0.6 hecatres of Chenin Blanc in the little village of Dampierre Sur Loire. This Chenin is simply enchanting and sensual, boasting a complex nose of acacia flowers, yellow apple, quince, citrus with minerals and spicy notes. The palate is pleasantly textured, fresh, and savory with an extremely long mineral finish. Last but not least, the Giovanni Menti 2017 Vino Passito "Albina:.  This passito is made from Garganega grapes, sourced in an old vineyard of over 70 years, on a mostly volcanic soil and the grapes dried by the local traditional system called "picaio". Deep amber yellow in colour, the nose reveals complex and pleasant aromas of dried fruit, apricot, dates and raisins, with an enticing citrus finish. Soft and velvety on the palate, flavourful, pleasantly sweet but balanced by a lively freshness, this was a really nice way to close our evening out.

A lunch at Riccardo Camanini's Lido 84 is like a journey. His cuisine is truly one of "Fluctuations" (exactly like the name of his menu) between a gaze towards the future and memories of the past, full of references to different gastronomic cultures (from the French School, to the Basque one and not least to his period with Gualtiero Marchesi) which make it extremely fascinating. It's all about different gastronomic languages that communicate and combine with each other in an original way, giving life to a cuisine full of charm, and deeply harmonious.
All that tells you why this place is so special to me, and to everyone else.
The dishes
Amuse bouche
Oyster & Figues
Fried Perch, Code Tripe, Trout Eggs
Spaghettoni, Butter, Yeast Crumble
Risotto, Black Garlic, Berries (Dedicated to Stefano Bombardieri)
Cacio e Pepe en Vessie
Melanzana alla Parmigiana (Rombo "in bianco", cavolfiore e mozzarella di bufala)
Pre-dessert
Torta di Rose – Vov Zabaione, Garda Lemons
Crunchy Dark Chocolate
The wines
Andrea Arici/Colline della Stella NV Franciacorta Pas Dosè DosaggioZero Uno           89
Lo Sparviere 2013 Franciacorta Extra Brut Millesimato                             91
Richard Desouche  2018 Le P'tit Domaine Saumur Blanc "Entre deux Voyes"            93
Giovanni Menti  2017 Vino Passito "Albina"                                      90