BELLA VITA
288 Huanghe Middle Road F1-118
Jinying Plaza, Kunshan 215300
Jiangsu, China
Tel. +86 512 5755 7579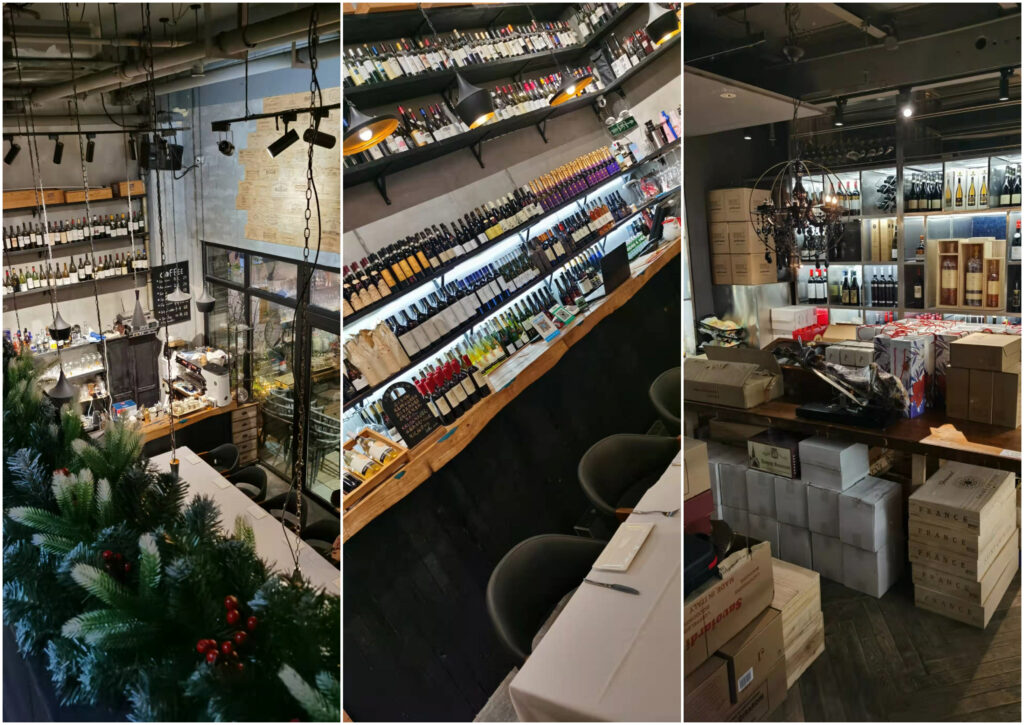 Dubbed by many as the "Best Western Restaurant in Kunshan" (where Kunshan is a thriving small city near Suzhou about a ninety minutes drive from Shanghai, depending on traffic), Bella Vita is the ideal spot for anyone into sleek modernist but warm designs, friendly service, unpretentious but well-cooked food prepared with good ingredients, not to mention a very solid wine list and last but not least, fair prices all around. Solo owner Zhu Zhu opened the restaurant in 2015 with her brother Zhu Bing (who boasts more than ten years experience cooking in restaurants) as the chef, and a capable one at that. Ever since its opening, Bella Vita, a very bright and comfortable spot, has been a runaway hit; in fact, it has done so well that Zhu is now in the process of opening a second restaurant, this time focusing on French food and wines (mostly Burgundy and Champagne) in a different part of Kunshan. If the new place (still without a name) will be anything like Bella Vita, it's easy to predict it will meet with plenty of success, especially if Zhu's understanding of French cuisine and wines is anything close to that she has of Italian wines and foods. That Zhu has a clear-cut and excellent understanding and appreciation of the latter is clear by her detailed, logical reply when I asked her what her favourite pizzas were and what wine she would pair with them (in all honesty, she gave me a well-thought out answer that would put many Italian pizzeria owners to shame).

This was the second time I had eaten at Bella Vita and it went as smoothly as my first time there, ensuring I'll be back a third time as well. The place uses solid ingredients, and not just Italian; for example, the Cinco Jotas jamon de bellota is an excellent Spanish ham, and there are quality well-marbled meats, cheeses and cured meats that offer clean, flavourful dining options. The pizzas are also good though not especially memorable, and there's enough different ones to choose from that all those carbo-inclined won't go hungry. The meat dishes are especially spot-on. The grilled ribeye is tender and full of flavour, and nicely thick and juicy, not to mention cooked to perfection, medium-rare, as we had asked for it to be. Perhaps even better were the lamb chops, also thickly-cut, juicy and nicely fatty; they too were literally teeming with flavour, and lip-smackingly good.

On this night we brought our own wines, but fact is, Bella Vita's wine list would have offered ample and very good choices in case we had forgotten our wine bag back at home. We kicked off dinner right with the Egly-Ouriet NV Champagne Grand Cru V.P., a slightly oxidised, creamier style of bubbly that is nonetheless light enough on its feet to make a food aperitif as well. This specific bottle had been obviously well-stored and was bright and lively, with pristine aromas and flavours of yellow fruit, herbs and butter, complicated by hints of salted peanuts and grilled walnuts. Even better was the smashingly good Elena Fucci 2020 Basilicata Rosato Titolo, a relatively new wine for this estate and one that is an undeniable success. Both refined and flavourful at the same time, there's way above average concentration and depth here, a wine that really puts most other pink wines to shame. Made with Aglianico, this Rosato provides further proof (if any was needed, which isn't the case) on the huge versatility of the Aglianico grape, that, not unlike Nebbiolo, excels at about just any wine style you wish to make with it (it's not by chance that historically southern Italian wine producers used to make not just an ageworthy dry red wine with Aglianico, but also a white wine, a bubbly red wine, and a sweet red wine as well). We hit another home run with the next wine up, an absolutely gorgeous, already lovely to drink (but capable of aging effortlessly for another fifteen-twenty years) Bel Colle 2018 Barbaresco Pajorè, really yet another example of just how underrated the 2018 vintage is in Barbaresco. Granted the vintage won't go down in history for the most concentrated and ageworthy wines of all time, but the majority are just so darn delicious and easy to drink that they are really irresistible. Clearly, if you are the type that all you want and appreciate in wine is size, then the 2018s won't be for you, as they are bound to come across as dilute; however, there really are times in life when less is more. The better 2018 Barbarescos are marvelously balanced and offer wonderfully delicious drinking while your 2016s and 2019s age in the cellar. The fact that the very good Bel Colle estate is lucky enough to farm the Pajorè vineyard, not just the best in the Treiso commune but one of the four best in all of Barbaresco denomination is clearly a plus, and the folks at Bel Colle are talented enough not to botch the quality this magical cru is capable of delivering. The most curious, even unexpected wine of the night was the excellent Meiser 2017 Weinheimer Kirchenstuck Sauvignon Blanc Beerenauslese. I mean how often do you get to taste a Sauvignon Blanc Beerenauslese? Not many, I would bet, and the same goes for me. Granted, Meiser is a estate that makes late harvest wines also from the likes of Huxelrebe (a crossing of Gutedel and Courtillier Musqué bred in 1927 by Georg Scheu in the Rheinhessen) and Gewurztraminer, so a Sauvignon Blanc BA is right up their alley, and they do a good job. This 2017 was very precise, honeyed yet lively, and had very good acid-sugar balance keeping it dancing on the palate: it's sweet, but not sticky-sweet, and certainly neither heavy nor cloying. Relatively light-bodied and piercing in its lifted mouthfeel, it's not exactly the last word in complexity or concentration, but as far as Sauvignon Blanc wines go, this Beerenauslese passes with flying colours. Best of all, on our way home, its lingering lively and pristine flavours left us with even sweeter memories of a wonderful evening spent with fine friends in Bella Vita's relaxed, friendly setting, bolstered by very good food and service.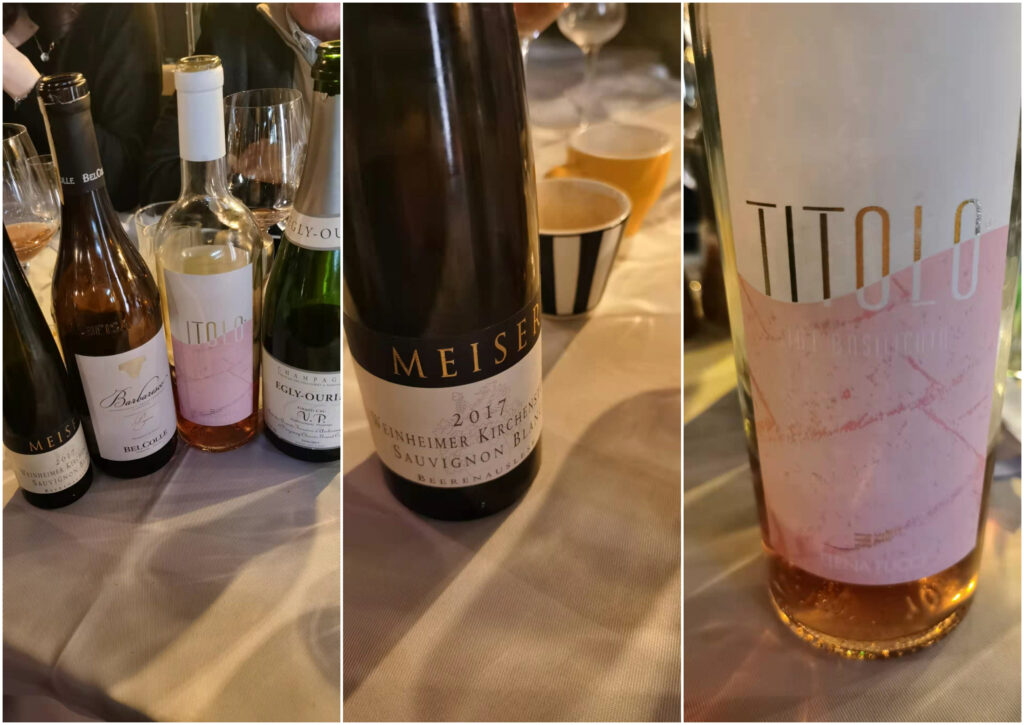 The food
Mixed affettati and cheese plates
Pizza Margherita
Pizza with rucola
Grilled lamb chops
Wagyu steak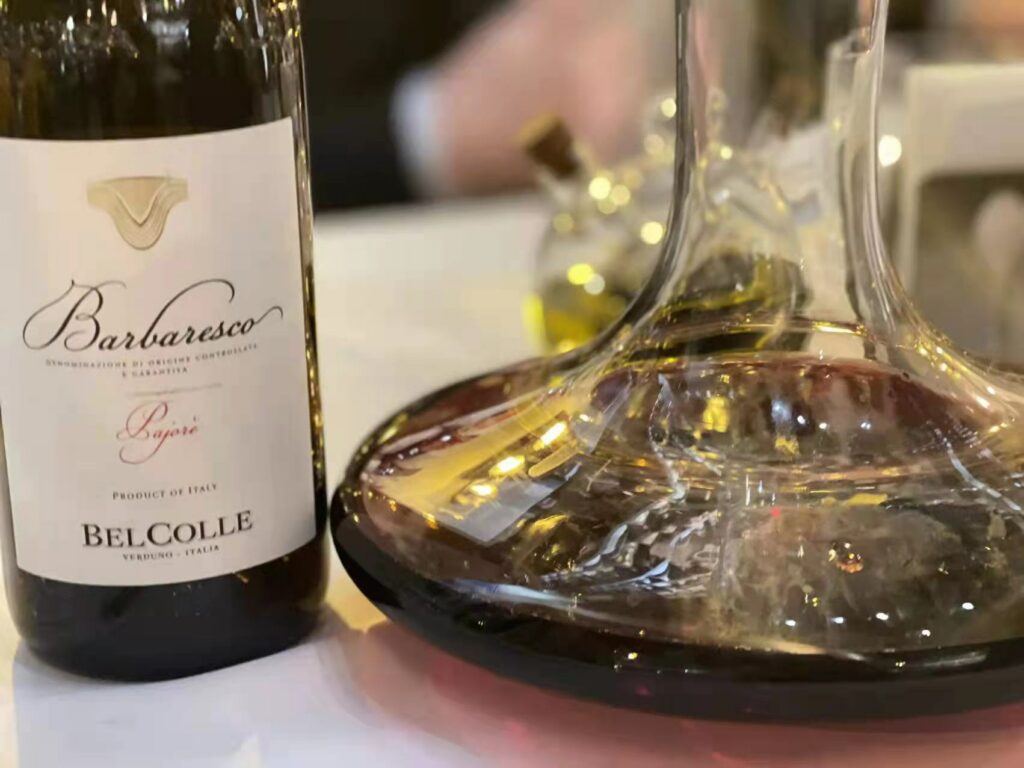 The wines
Egly-Ouriet NV Champagne Grand Cru V.P.                                 92
Elena Fucci 2020 Basilicata Rosato Titolo                                     93
Bel Colle 2017 Barbaresco Pajorè                                           93
Meiser 2017 Weinheimer Kirchenstuck Sauvignon Blanc Beerenauslese          92