TerroirSense Wine Academy & TasteSpirit are both pleased and honoured to announce a collaboration with Italy's ground-breaking, world-class GAJA wine estate. Thanks to this agreement, the best students of the TerroirSense Wine Academy's Advanced course on Italian wines will have the opportunity to do a stage/internship at Gaja's exceptional winery in Barbaresco. As with the Academy's other prestigious collaborations, such as the one in place with the three Michelin star DA VITTORIO restaurant and the Cerea family, this activity is specifically designed to help talented young wine professionals who are passionate about and highly committed to their craft advance in their chosen career paths.
Ian D'Agata, TerroirSense Wine Academy President and Scientific director, said that "The Gaja family is one of the world's most famous wine families whose role back in the 1960s and 1970s was integral, and has been recognized universally as such, in spurring and fostering the renaissance of Italian wine. Not just its wines but the entire Gaja wine philosophy and operation are rightly considered the standard by which many others can be judged by. As Gaia Gaja made clear to me, at Gaja they do not normally accept internship requests, and so I am extremely grateful to the family that they will do so in this case; and I am even more pleased that our students will have the opportunity to learn at such a quality-driven, benchmark estate. This strategic collaboration is but one more example of our Academy's commitment to promoting a true culture of terroir amongst wine and food professionals by cooperating and working with the world's best wine and food institutions in creating a unique learning environment for its students unlike that of any other wine teaching institution".
The top three graduates of the TerroirSense Wine Academy's Great Terroir Wines Advanced level course on Italian Wines (GTW 3 IT) will have the opportunity to do a stage at one of the many different wineries of the prestigious, world-renowned Italian wine family. Candidates will have to pass the Advanced level's three-part exam and hold an interview with the Gaja staff to determine their exact level of winery-related knowledge; if deemed suitable by the Gaja team,the candidate will be offered a two-month (from August 25th to October 25th, 2022) long-learning/study stage at Gaja's Estates in rotation.
Gaia Gaja, the eldest daughter of Angelo Gaja and now following in his footsteps, just like her father followed in the footsteps of his own father Giovanni and essentially turned the Gaja estate into one of the wine world's brightest and most meaningful lights, also believes that education is fundamental to the future of wine and therefore undertakes this collaboration aimed at promoting wine knowledge and culture. In fact, Gaia Gaja has already given a two and a half hour lecture titled "Gaia Gaja's take on the Langhe: past, present and future" in the inaugural Advanced course on Italian wines that proved a smashing success.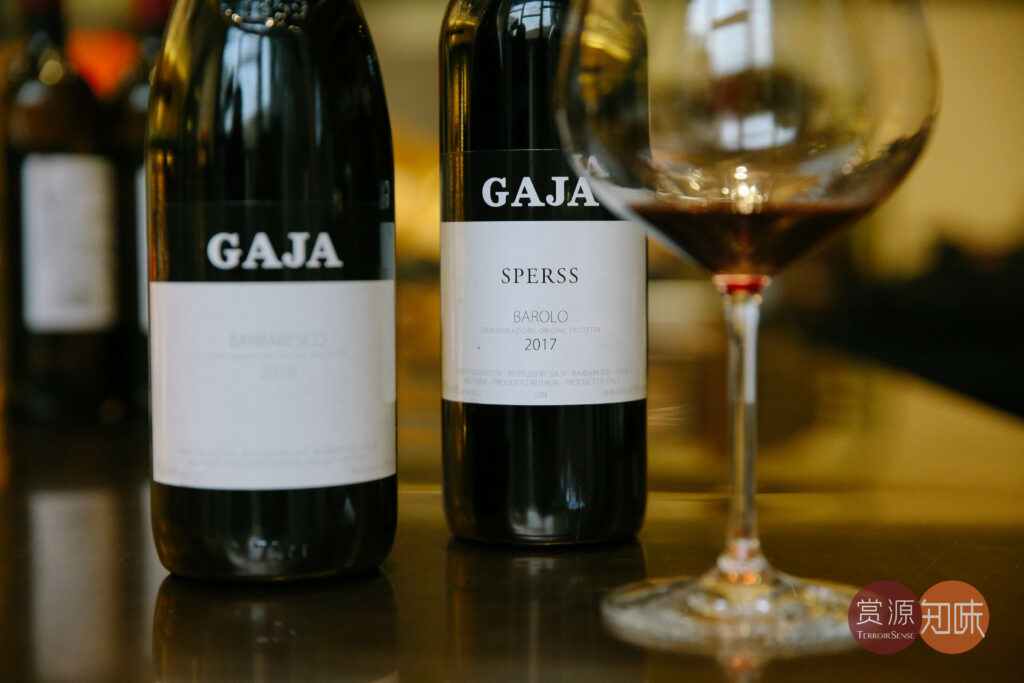 One of Italy's most important wine families and one of the world's best-known wineries, GAJA was founded in 1859 by Giovanni Gaja (great-grandfather of Angelo Gaja, the winery's current owner) and is now mostly run by Angelo's children, Gaia, Rosanna and Giovanni, who represent the fifth generations of the Gaja family. Though long associated with the town of Barbaresco where the family produces great wines sought after by collectors and wine lovers everywhere (with multiple wines scoring 100 points over the years), in time the family has expanded to other parts of Italy. In 1994, GAJA bought the Pieve Santa Restituta estate in Montalcino, from where it produces three Brunello di Montalcino wines, and then in 1996, acquired a second Tuscan property, Ca' Marcanda, located in the also prestigious Bolgheri denomination. Most recently, the family has branched out to Sicily, where it has entered in a partnership to make Etna wines, and has bought vineyard land in Piedmont's Alta Langa.
TerroirSense Wine Review, an international wine and food magazine (available in both English and Chinese languages),  and its wine school TerroirSense Wine Academy launched in 2020, aims to offer state of the art courses on the wines of the world as well as very specific academic study tracks, programs devoted specifically to the wines of France, Italy and regions like Burgundy, while creating a new wine tasting model based on a terroir-centric approach. It is the definitive wine school for all wine professionals and wine lovers looking to improve their career options and wine knowledge.
TasteSpirit is China's leading wine media and education entity, a cultural company one of the fundamental missions of which is the broadcasting and forwarding a culture of terroir in wine and all foodstuffs. Founded in 2010, TasteSpirit has grown over the years and now offers wine and food lovers a Chinese language website with twelve million private users, a terroir product recommendation platform, and over 100 prestigious wine tastings and dinners every year. It also organizes the annual China Wine Summit as well as the Terroir Renaissance International Wine Symposium which both have tremendous influence in the wine industry of China and the world.