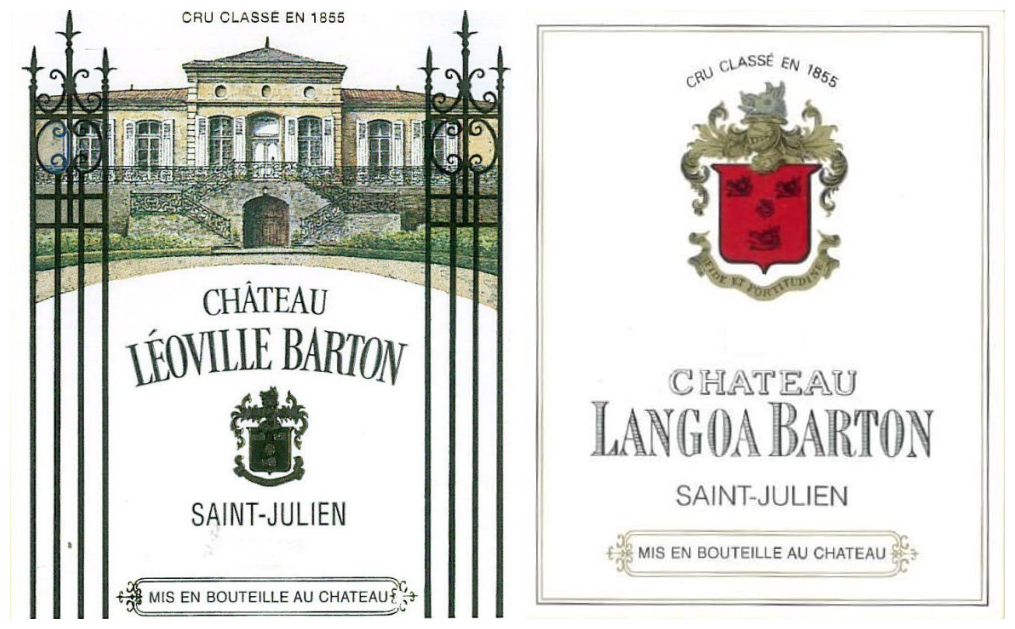 "A man of distinction".
"The perfect gentleman".
"A very important figure for Bordeaux"
"He is my hero".
Anthony Barton, the charming, elegant and soft-spoken owner of second-growth Château Léoville Barton and third-growth Château Langoa Barton, has passed away. He was 91.
If a man's success in life is measured by all the nice things people say about him, both during his lifetime and afterwards, then Barton was an exceptionally successful man. The quotes above are but a very small sampling of the comments I have personally heard about him over the last twenty years of visiting Bordeaux as often as five different times a year. Most significantly, the vast majority of those comments were made by Barton's fellow Château owners, which tells you all you need to know about the great esteem he was held in. I remember my encounters with him fondly: a brilliant winemaker/winery owner for sure, but above all, a very nice man who despite his stature in the Bordeaux wine business, always had time for a young wine writer such as myself. Visiting and tasting with Barton was always a pleasure, and as you will have understood by now, not just because the wines were always so wonderful and amongst the best made in Bordeaux every vintage (and sold at a very affordable and fair price, I may add).
By the way, the last quote above, "He is my hero" was by none other than Steven Spurrier. We should all be so lucky.
Anthony Barton is survived by his wife, Eva, along with Lilian, Michel, Damien and Melanie.
———————————————————————————
Anthony Barton inherited Château Léoville Barton and Château Langoa Barton from his uncle Ronald, and he was one of the very few chateau owners (in fact, for a long time, the only one) who actually lived at the château (from 1986 with his wife, Eva). In fact, these two properties (and by the way, neither one of which has a dash in their name on the label) are true rarities in that they still in then hands of the same family that owned them at the time of the 1855 Classification of the Medoc wines.
The Barton family has a long and colorful history, one that is firmly attached to Bordeaux and its wines. In 1722, Thomas Barton left Ireland for Bordeaux and began working in wine by starting a successful Bordeaux négociant business (this is not surprising, given that Ireland was the second-largest export market for Bordeaux wines at the time). In 1821, his son Hugh bought the property in Sant-Julien called Pontet-Langlois, renaming it Château Langoa Barton in the process. And when in 1826 the large Léoville estate came up for sale, Barton proceeded to buy a large swath of vineyards from which he made the wine of Château Léoville Barton (which does not have a winery building: the wine is made at Langoa Barton). Of course, in Bordeaux wine circles the name of Barton is also associated with the famous négociant firm of Barton & Guestier, where Anthony himself worked upon arriving in Bordeaux at age twenty-one, prior to setting up his own company, Les Vins Fins Anthony Barton, where he worked for years next to his daughter Lilian, and who continued to manage the négociant business during the years that Barton moved to live in Saint-Julien. She gradually took over the running of the two Saint-Julien estates when her father's health began to fail, helped by her husband Michel Sartorius, and their children Damien and Melanie. (In 2011, Lilian and Michel kept up the Barton family tradition of acquiring Bordeaux properties, buying Château Mauvesin Barton in Moulis. Quite rightly, Lilian kept up another family tradition too: established in 1457 by Jean de Foix Grailly, the property's original name was Château Mauvesin, but the name was promptly changed to Mauvesin Barton.)