YongFoo Élite
200 YongFu road
Xuhui district, Shanghai
Tel. +86 21 5466 2727
The dishes
Braised leopard coral grouper / Sauteed freshwater river shrimp / Soy-braised pork belly with Pu' er tea / Sauteed Wagyu with spicy bean paste / Sauteed scallops with asparagus and minced wild mushrooms / Seafood pot "Lion's Head" pork and hairy crab meatballs / Braised sea cucumber wth shrimp roe / Braised shredded bean curd/ Sauteed Chinese flowering cabbage and water bamboo with shrimp
Boiled chicken soup with Jinhua ham
Date paste pastry puffs
Fresh fruit and illy bulb, tamarillo, peach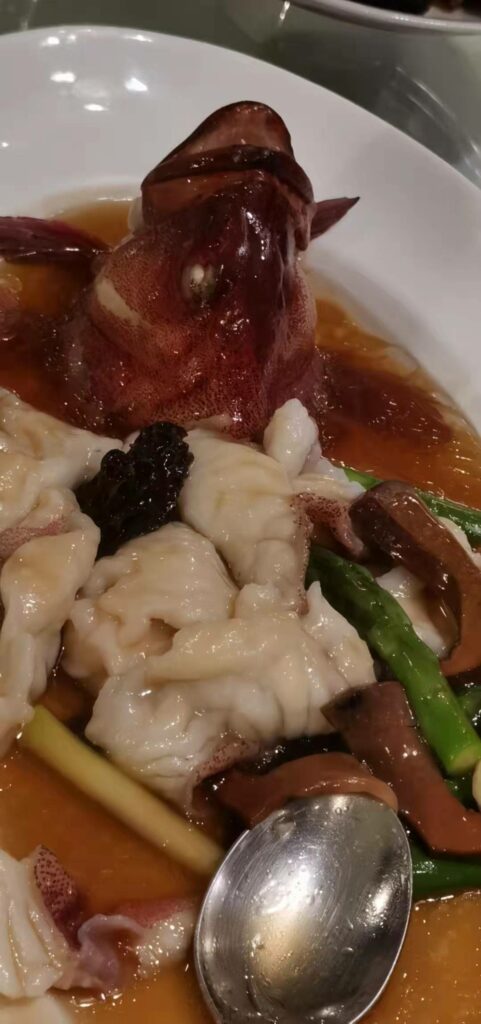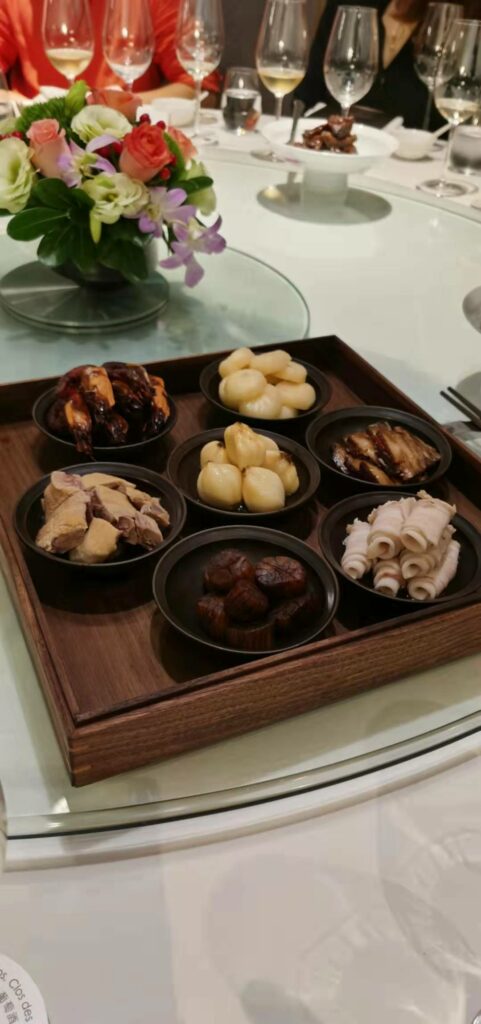 The wines
Château Lagrange 2018 Blanc Les Arumes de Lagrange
Christian Moreau 2019 Chablis Grand Cru le Clos Clos des Hospices
Louis Jadot 2018 Corton-Charlemagne Grand Cru
Domaine Bertagna 2014 Vougeot Clos de la Perrire monopole
Louis Jadot 2013 Bonnes Mares Grand Cru
Château Beychevelle 2015 (in magnum)
Guigal 2014 Côte Rôtie La Mouline
Château Rieussec 1999 Château Rieussec Sauternes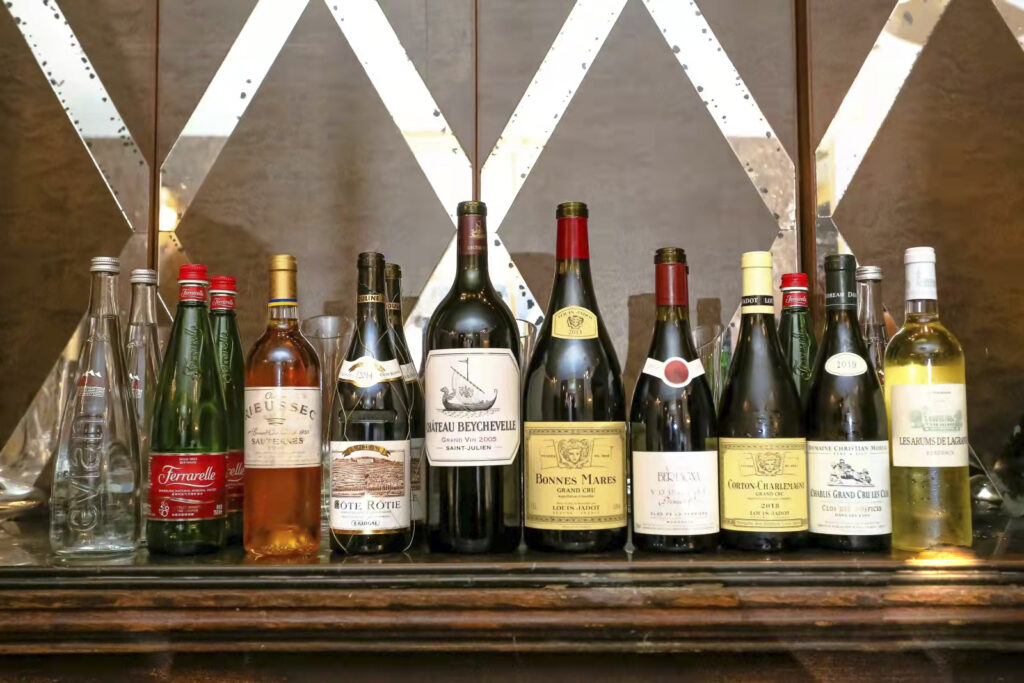 Yongfoo Élite is a two Michelin starred Chinese food restaurant that specializes in Cantonese cuisine, a classic dining destination for well-heeled locals that is housed in a beautiful 1930s building that once served as the Consulate in Shanghai of Great Britain, Russia and Vietnam. The halcyon, refined aura of those days still lingers throughout he rooms and hallways of the building, which exudes a posh rarefied atmosphere that is well-conveyed by the intelligent and tasteful juxtaposition of antique Chinese furniture inside the context of a western villa and gardens (three thousand square feet of beautiful gardens, actually!). It therefore won't come as a surprise that when the place was bought by Shanghai clothing designer Wang Xing Zheng, the dining establishment originally started life out in 2004 as a private club for registered members only; but it has since been made available to the public at large.
The food is that of classic Shanghai cuisine and is competently prepared and delivered by a very friendly, generally young staff. The meal glides along effortlessly and smoothly, with little to criticize or be unhappy about: in truth, there may not be many of the high notes that you would normally expect to reach in two Michelin star eateries, but there's very few disappointments either, and no real downers that make the evening unforgettable. Furthermore, prices are reasonable for a two Michelin starred place, an added bonus. On this evening, the wealth of appetizers were all quite good, with the braised leopard coral grouper, the sauteed freshwater river shrimp (there's a real classic piece of Shanghai cookery) and soy-braised pork belly with Pu' er tea standouts. I would also point out the chicken soup, that had an above average degree of complexity and concentration; more than the chicken itself it was the stock that really stood out as memorable. When poorly done, or when not so great chicken is sued, the soup is invariably bland, if not downright boring, but not so here. So well done.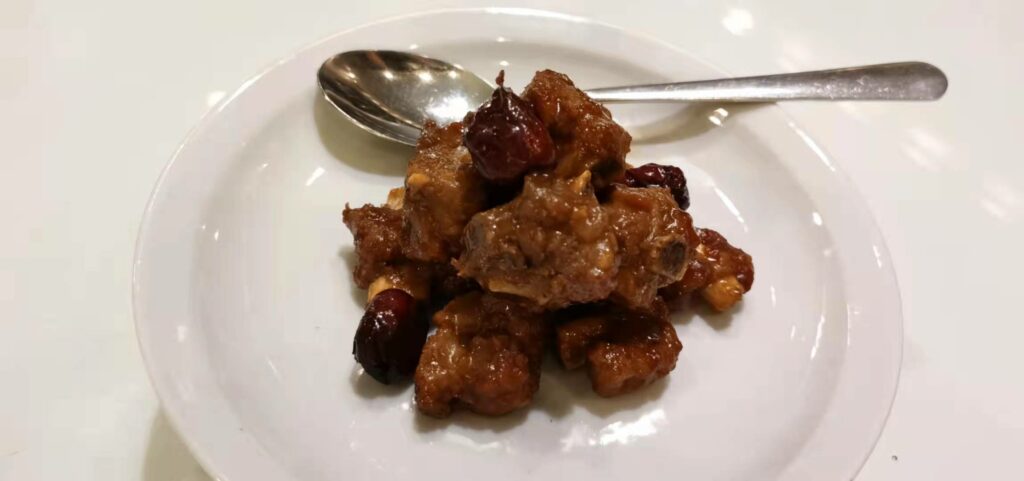 If the food was good, the wines we had were that much better. The Château Lagrange 2018 Blanc Les Arumes de Lagrange is a really underrated Bordeaux Blanc that deserves much more praise and attention than it gets. Fresh, lemony, gingery even, it really delivers a mouthful of ripe Sauvignon Blanc that is far removed from green, overly unripe New World Sauvignon Blanc wines that are much appreciated for their supposed freshness when in fact, all they are is harvested way too early. The Christian Moreau 2019 Chablis Grand Cru le Clos Clos des Hospices is just a great wine most years and in 2019 it shows especially well. The Clos des Hospices is a section of the Les Clos grand cru that lies closer to the bottom of the hill, has much heavier soil than the rest of the cru and therefore its wines are much broader and showier than other Les Clos Chablis you might have tried. But in Moreau's hands the wine is rarely ever blowsy or over the top. Still painfully young, the Louis Jadot 2018 Corton-Charlemagne Grand Cru delivers all the power you would expect from this hallowed site but wile also providing a good deal of refinement, something that isn't always the case with this grand cru. Fresh and elegant, the Domaine Bertagna 2014 Vougeot Clos de la Perrire is a monopole wine that measures splendidly with lighter, non-spicy Chiense fare (and the less sweet dishes of YongFoo Elite's rendition of Shanghainese cuisine, that can tend to be on the overtly sweet side). Another beauty from Burgundy graced our glasses next, the Louis Jadot 2013 Bonnes Mares Grand Cru, which delievrs both power and refinement in spades. There's a tension and a core of energy lurking beneath the bright juicy fruit, plus a ferrous note for added complexity, that is very Bonnes Mares. Simply spectacular, the Château Beychevelle 2005 (in magnum) is a testimony in favour of the greatness of the 2005 vintage on Bordeaux's left bank, with this easily being one of the best Beychevelles in years. Classic in its Saint-Julien elegance, it boasts a steely core of fruit and ripe tannins that neatly frame the long, pure blackcurrant and mineral nuances that had us all going back to our glasses over and over again. Another very young wine is the Guigal 2014 Côte Rôtie La Mouline, locked down and monolithic currently. There are hints of spicebox, grilled meat and violet, but truth be told, this is still in infancy and needs another ten years of good cellaring to showcase all it ahs to offer (which is plenty). I doubt it will ever go down in history as one fo the greatest La Mouline's, but it is still a winemaking tour de force. We closed out our dinner with the magnificent 1999 Château Rieussec Sauternes, a wine that has easily another thirty years of life in front of it. Luscious, sultry and downright sexy, it offers a mouthful or ripe tropical fruit, saffron and floral flavours that are hard to forget. Very sweet but also light on its feet thanks to harmonious acidity, it makes for a memorable sweet wine.