Wild Yeast
Pinghai Road, Gong Lian CC, 6-02
Hubin district, Hangzhou
Tel. +86 13216179996
The dishes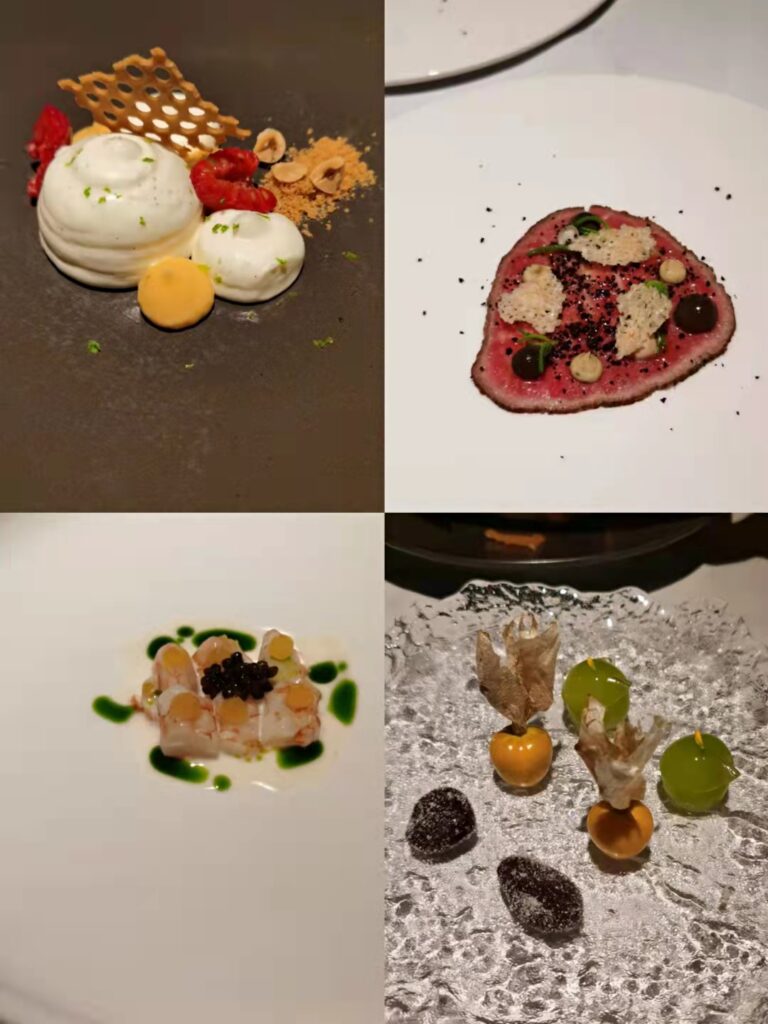 Inner Mongolia Tomato, Stracciatella Cheese, Australian Finger Lime
Taizhou Red Shrimp, Caviar, Italian Parsley Oil, Almond Puree
Wagyu Carpaccio, Black Truffle, Cheese Slices,
Jinhua Pork Consommé, Streaky Pork
East China Sea Red Horsehead
Australian Wagyu, Sanshu
Tongefish, Squid, Sea Urchin Rice
Panna Cotta, Hazelnut, Passion Fruit Custard Cream
The wines
2016 Nervi/Conterno Gattinara Italy                                                             95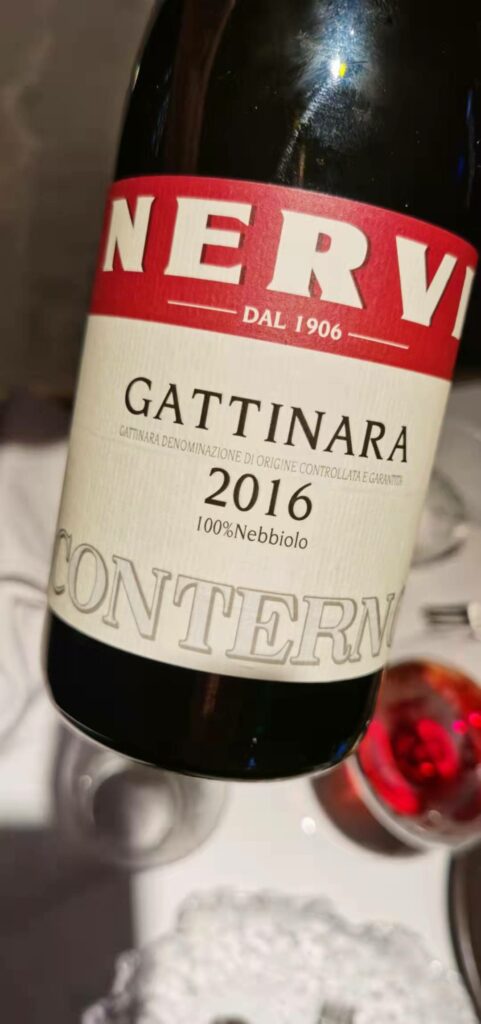 There are some restaurants you try for the first time and you leave happy but not especially impressed. There are others where you go for the first time and leave knowing that you'll never set foot in there again. And then there are those where the frst time visit is such a revelation and a source of pleasure that the restaurant automatically will make your Top 25 meals list of the year. Wild Yeast in Hangzhou is without doubt such a place.
Lin Zihan, the young and rather shy but extremely talented chef of Wild Yeast, has not had a particularly long career as a chef, having chosen  career path only after having first completed college. The biggest influence on helping him form his cooking style was Chef Johnson, an R&D chef at Odette in Singapore (Odette is universally considered by knowledgeable, well travelled foodies to be one of the world's ten greatest restaurants) where the two met and is now manning the stoves at the very "in" Lunar in Shanghai. He describes his cooking as "New Chinese", or at least that's what he says somewhat modestly would be his goal to achieve. New Chinese cuisine consists in using Western cooking techniques while using Chinese ingredients, with the objective of helping the latter express themselves in novel if not better ways. According to Lin Zihan, "…It is beneficial to food everywhere if people learn from each other". His dishes in tune trace their roots deep in the cuisine of the beautiful city of Hangzhou, which is often carelessly and superficially lumped in together in with that of Taizhou and Zhejiang in general (just check any website). On the contrary, in his view, Taizhou cuisine is somewhat similar to Ningbo cuisine, mostly because of the geographical proximity of the two regions, but Hangzhou cuisine has more in common with Shaoxing cuisine. If for no other reason because these four areas differ greatly in relation to their proximity to the sea. Taizhou and Ningbo are relatively close to the sea, Hangzhou is not, and sits by a lake, so you'd expect, if nothing else the latter to base itself on freshwater fish as opposed to salt water fishes, something which only makes sense. Clearly, Hangzhou sits on the famous West Lake (and in fact one of the most famous Hangzhou recipes is "West Lake fish in vinegar"). Hangzhou is also often lumped in with Sanghai cuisine, given that the latter metropolis is only a few hours drive away from Hangzhou, but that too is a gross oversimplification and in ultimate analysis, just plain wrong. Differently from the four aforementioned cuisnes, Shanghai cuisine is generally richer, oilier, thicker even, with plenty of sugar in its recipes, which is the real separating factor from that of Taizhou or Hangzhou cuisines, for example. True, all these cusines share elements of sweetness (thereby leading to the simplification and the lumping them altogether in the same hot pot, if you will) but the sweetness in Taizhou cuisine derives from an understanding of freshness (rather than just the presence of more or less sugar). This is so much so that in Taizhou they refer to freshness as "sweet freshness", because of the belief that good seafood carries with it natural sweetness enhancing its freshness. For this reason, a little sugar is also added in Taizhou cuisine recipes (but not to the same extent that it is done in Shanghai cuisine) because they believe it helps increase freshness of the dishes.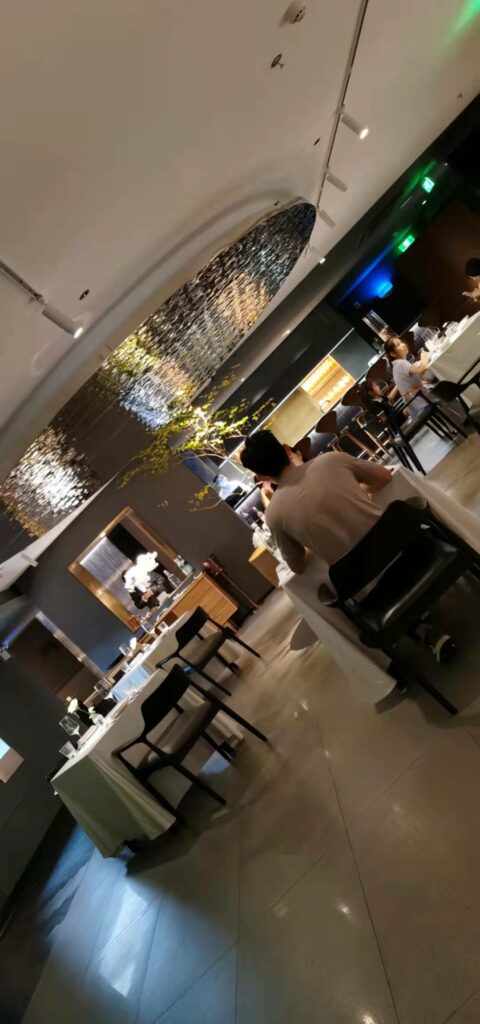 My evening and meal at Wild Yeast was simply spectacular; simply put, I had one of the best meals of the year there, and it was remarkably fairly priced too, given the quality in each plate. The Inner Mongolia Tomato, Stracciatella Cheese, and Australian Finger Lime was so good and light that it disappeared from my plate in seconds: I had to make sure I had actually eaten it, it was gone so fast from my site. The Taizhou Red Shrimp, Caviar, Italian Parsley Oil, Almond Puree and the Wagyu Carpaccio, Black Truffle, and Cheese Slices were both excellent but not especially memorable, while the Jinhua Pork Consommé with Streaky Pork is one of the best soups I have had all year. Flavorful yet light on its feet, it's a consommé that denoted consummate (no pun intended) culinary skill. I have also rarely had a better fish dish this year in China than Wild yeast's rendition of the East China Sea Red Horsehead (Branchiostegus Japonicus). The Red Horsehead is a member of the Malacanthidae family of tilefish, a local species of fish also known as the Horsehead Tilefish or the Japanese Horsehead Tilefish; it lives in Japanese waters from Honshu to Kyushu and in the East China Sea (in fact it is a native of the Western Pacific Ocean)and is a big part of Korean diets where it is considered a delicacy and was often reserved for the nobility during the Chosun dynasty. A very lean fish that tastes remarkably clean and pure (not plain) the trick with the Horsehead Tilefish is not to overpower its delicate taste and texture with too many accompaniments, sauce or otherwise, and this respect Lin Zihan succeeds admirably. I followed this dish up with an excellent small slab of Australian Wagyu with Sanshu, only to remain incredulous at what the best dish of the night turned out to be, the Tonguefish, Squid, and Sea Urchin Rice of which I could have had not one, not two but easily three bowls it was so good. Crispy and remarkably well balanced in its flavours, the rice was so good it's hard to put into words. I finished the dinner off with a good panna cotta, but honestly after the tonguefish and rice dish, no dessert would have had an easy time. I stated off the dinenr with a Riesling from Germany, but actually ended up drinking the beautiful 2016 Nervi/Conterno Gattinara all night long with most dishes, even the fish ones. Light and lively with sneaky concentration and power but very light on its feet, this red berry-infused minerally liquid beauty is what great cool-climate Nebbiolo wines are all about. Roberto Conterno of Monfortino and Giacomo Conterno fame has hit a real winner here and this Gattinara showcases why this wine was long historically much more famous than Barolo, for example.
At meal's end, I found myself walking back to my hotel happy and satiated, and thinking that I can't wait to go back to Wild Yeast for another meal soon. The wine list is very good, the food even better, the ambience rocks and the service outstanding; last but not least, dinner in a restaurant like this would cost twice as much in either Beijing or Shanghai. So well done gentlemen and gentleladies of Wild Yeast!