Château Magdelaine 1990 Saint-Emilion Grand Cru Classé        93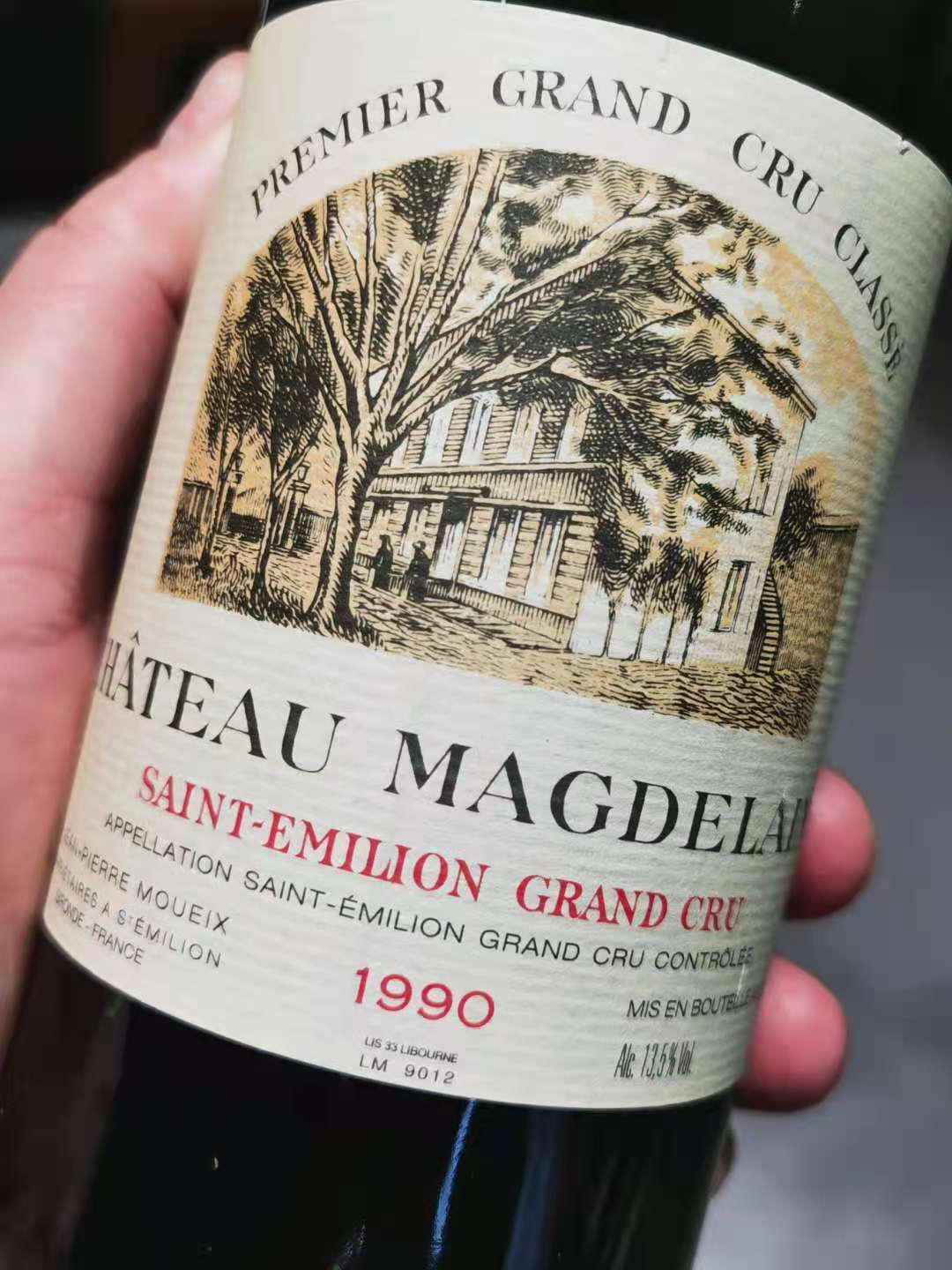 It is my view that few wine estates anywhere in the world suffered more than Château Magdelaine from the nonsensical belief that blacker than black, low acid, sweet oak-bomb wines were actually good wines, a belief that plagued Bordeaux, and Saint-Émilion in particular, in the first decade of the 2000s. Unfortunately, those completely undrinkable wines made not just by hipper than hip (or so they thought) garagistes but by bigger properties too (wines that tellingly nobody talks about much anymore, and buys even less so) where the benchmark by which many critics evaluated all other wines.  What do you mean your wine doesn't boast as much tannin as a woodshed? Two points off. Oh my, this wine isn't impenetrably black, I'm knocking off another couple of points. Strawberry and minerals instead of cocoa and coffee? Away with another point or two, and so forth. It got to the point that when a relatively high acid, medium-coloured wine like Magdelaine came along it was like a duck sitting in water surrounded by people with shotguns. The result wasn't pretty. And yet, Magdelaine, one of the best situated estates in all of Saint-Émilion, a stone's throw away from Ausone, was appropriately not overly deep in colour, and its high acidity reflected the limestone soils its vines grew on. In other words, a wine that spoke of its terroir rather than a winemaking recipe, but few back then were capable of appreciating, and dare I say understanding, that. In fairness, the infamous frost of 1956 had greatly damaged Magdelaine's vines, and replanting was still proceeding in earnest at the property towards the end of the 1990s. But the wine never received much good press, was criticized at every vintage no matter how good the wines may have been, and in the end the owners (Etablissements JP Moueix, who bought Magdelaine in 1952) decided to merge it with its neighbour, Château Belair to form Château Belair-Monange. The final vintage of Château Magdelaine was 2011. It was perhaps inevitable, but it still something I am saddened by to this day, because I for one did like the very graceful, food-friendly and precise wines of Magdelaine, and can think of many vintages that were both delightful and delicious. Besides, the property dated back to at least the eighteenth century, when it was owned by the Chatonnet family. So it was sad to see it go the way of the sabre-toothed tiger and the dodo.
The Château Magdelaine 1990 Saint-Émilion is a 90% Merlot and 10% Cabernet Franc blend that despite that much Merlot and the vintage is neither especially fleshy or powerful, but rather very well-balanced and light on its feet. The limestone and clay soil dominate the wine's organoleptic profile, with pretty and delicate red berry, herbal, violet and noble cocoa aromas and flavours that linger long on the smooth aftertaste. The harmonious acidity adds lift and bounce to what is a very pretty wine that is nicely energetic and focused and lacks any hint of greenness whatsoever. More than ready to drink now, there is nothing to gain by holding on to it any longer, so drink up. Drinking window: now.
Ca' del Bosco 2015 Chardonnay Curtefranca           93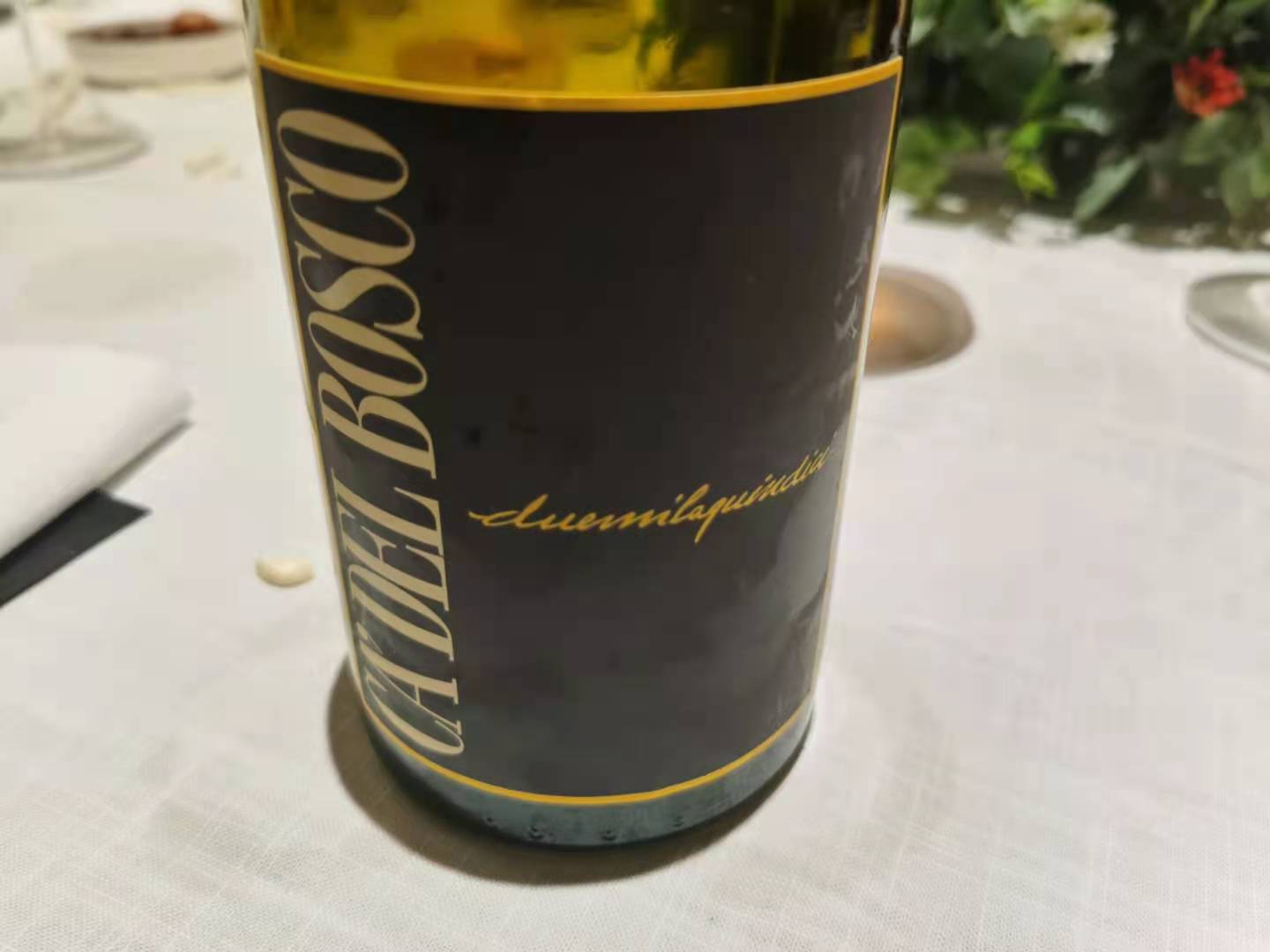 To be totally clear and brutally honest, the simple fact of the matter is that Italy's Chardonnay wines are remarkably poor. For a country that boasts over 500 officially recognized grape varieties and is extremely proficient at making wine from most of them, it boggles the mind at just how uninspiring the country's Chardonnay wines are most of the time (you can count the good ones on the fingers of two hands, and I do mean ten such wines at most). Any Italian wine lover worthy of his or her spittoon will say "yes", and even enthusiastically "yes", to the country's Sauvignon Blanc, Pinot Grigio, Kerner and Sylvaner wines; but ask any of them to drink an Italian Chardonnay, and well…let's just say that Italian are known to do a lot of foolish things, but drinking their own Chardonnay wines is not one of them. The majority of Italian Chardonnay wines range from the dilute and bland to the over-oaked and boring; the fact that the variety is still one of the top five planted in the country tells you the export business is booming, because like I say, no Italian ever drinks one.
After all that, and given just how many great chardonnay wines are available from all over the world (just take your pick from the likes of Niagara, Sonoma, Margaret River, and of course Burgundy), you might think that writing a black line through the words "Italian Chardonnay wine" would be the right thing to do; and for the most part, you'd be quite correct. But the ten or so wines that are good, well, they're really quite good.  Franciacorta's outstanding Ca' del Bosco estate is a case in point; in fact, it makes not just a good Chardonnay wine, but a great one. Made from six vineyards in the communes of Erbusco and Corte Franca, that average about thirty-one years of age, the Chardonnay in 2015 was picked in the last ten days of August. Grapes are washed by being put through Ca' del Bosco's famous "grape spa", an exclusive air-bubble, bunch washing system that is quite a sight to see at work. After spending ten months on the lees, the various lots are blended and the wine bottled by natural gravity flow.  The Ca' del Bosco 2015 Chardonnay Curtefranca is a pretty straw yellow colour that doesn't really hint at all at the wine being six years old. Ripe orchard and stone fruit combine with hazelnut and sweet spices on the nose and in the mouth to leave a lasting impression of depth and multilayered-ness. What I especially like about this 2015 is that it is at once light on its feet but blessed with sneaky concentration; and so while it boasts only 13% alcohol, it packs a ton of flavour (and the total acidity is only 4.8 g/L, but the 3.24 pH assures a beautifully fresh, high acid mouthfeel). Last but not least, the estate bottles with as little sulfur as possible (only 58 mg/L as opposed to the allowed legal maximum limit of 200 mg/L) so there's plenty of not just goodness but health in every glass. Easily recognizable on store shelves everywhere thanks to its iconic green and yellow label, the Ca' del Bosco Chardonnay is normally an outstanding wine and one that can boast a long history of greatness. For example, I well remember how wonderful (and different, given the vintage characteristics) were the 1985 and the 1986, tasted last many, many, years ago (unfortunately: they were so good I would have liked to try a few more bottles). I'm not saying you should hang on to this 2015 until they prove the existence of Nessie, but given the wine's track record, aging the 2015 a little longer won't do any harm. Quite the contrary, it will likely gain further complexity while remaining fruity and lively. Bravi!!! Drinking window: now-2026.