Champagne Rare 2008            95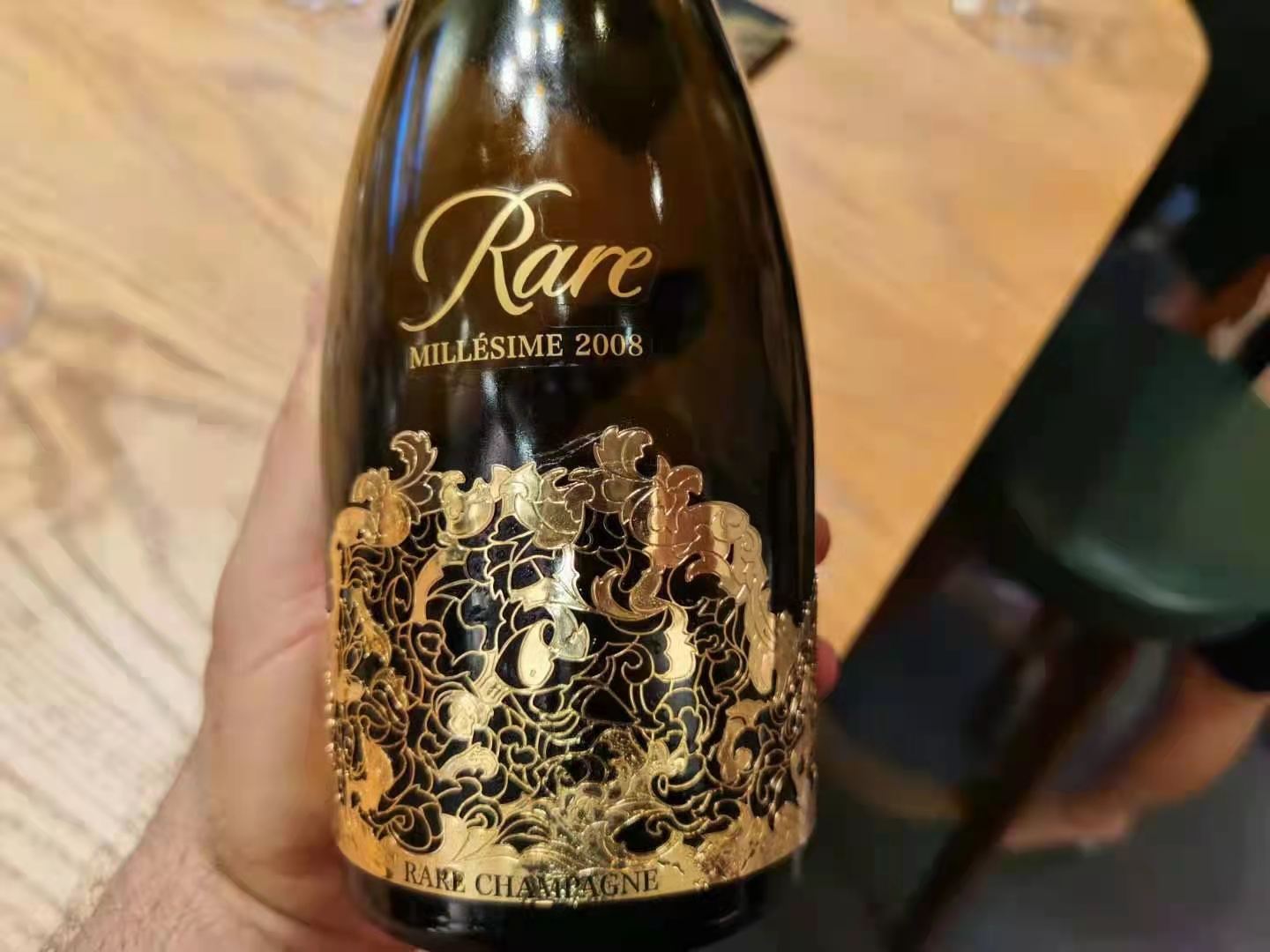 There were so many friends and colleagues from all over the world attending via zoom webinar the recent international launch of the new vintage (2008) of Rare, a Piper Heidsieck Prestige Cuvée Champagne. Régis Camus, cellar master at Rare (and former Chef de cave at Piper-Heidsieck) did a masterful job of explaining the wine and vintage and what he couldn't get across, the Champagne in the glass certainly did…the 2008 is a marvel of balance and subtlety, in short, it's just a beautiful bubbly. In fact, Rare is an atypical Champagne in that it's a roughly 70% Chardonnay 30% Pinot Noir blend made from grapes picked in eight different Grand Cru vineyards but that two thirds of which are located in the Montagne de Reims, as opposed to the Côte des Blancs (where most experts will tell you Champagne's best Chardonnay grows).  In fact, the proportion of each cru used will vary depending on the vintage characteristics, so the Rare recipe is not set in stone. That said, Camus does look for and want a specific signature for his Champagne. This explains the hefty Montagne de Reims presence, in that Camus looks for a powerful mineral and fresh citrus fruit presence, and believes the Montagne de Reims grapes deliver just that. This is also why Rare Champagne has the long lees contact that it does, given that Camus feels that Chardonnay grapes from the Montagne de Reims need to stay at least nine years in contact with the lees to show best (in fact, Camus believes that twelve years would be even better). Clearly, Camus is not oblivious to the magic that can be Chardonnay from the Côte des Blancs, and he blends them in with the others to achieve a much greater degree of finesse and refinement that might otherwise be lacking in the finished wine.
Camus has been in charge at Rare (since October 2018 its own Champagne brand, while prior to its separation from the mother ship it was always presented under the Piper-Heidsieck banner, though it is still listed as such on websites everywhere, including Piper's own where it is the last wine included in the column titled "Our Wines") and has had remarkable success with it. There have been only eleven Rare Champagnes made to date: in forty years of history, these are 1976, 1979, 1985, 1988, 1990, 1998, 1999, 2002, 2006 and 2008. In that same time span, only two vintages of Rare Millésime Rosé have been made, the 2007 and 2008.  I for one can't think of a lemon amongst them: witness the 2002, for example, which is an absolutely gorgeous Champagne drinking beautifully right now and with many more years of life ahead. Every vintage, Camus likes to characterize his Champagne with one word that conveys what vintage and wine are all about: so for example, while 2006 was described as "sunny", the 2008 is "infinite".
I am not quite sure that the 2008 Champagne Rare 2008 is infinite, but it is superb. Pale yellow in colour with greenish tinges, it has a strong fine bead that settles after an initial rush to the top of the glass. Minerals dominate the nose and the palate, but nuances of iodine, licorice, green pineapple, nectarine, stone and orchard fruit (especially Williams pear, a descriptor that in my experience with Rare becomes even more apparent with aging) and a hint of fresh almonds (that with age will veer to almond paste, as is the case with the lovely, delicious Rare 2002 presently). Brightly focused and energetic, it repeats the aromas on the palate as very similar flavours, and thanks to lively but harmonious acidity these are nicely extended on the long back end, where an obvious hint of coconut persists nicely. The 2008 will long be remembered as an excellent vintage, one characterized by wines with a generally fresh and bright personality (a rainy spring and some summer rain in the midst of generally hot days contributed to the wine makeup). Drinking window: 2028-2045.
Jean-Luc Colombo 2018 Picpoul de Pinet Les Girelles         92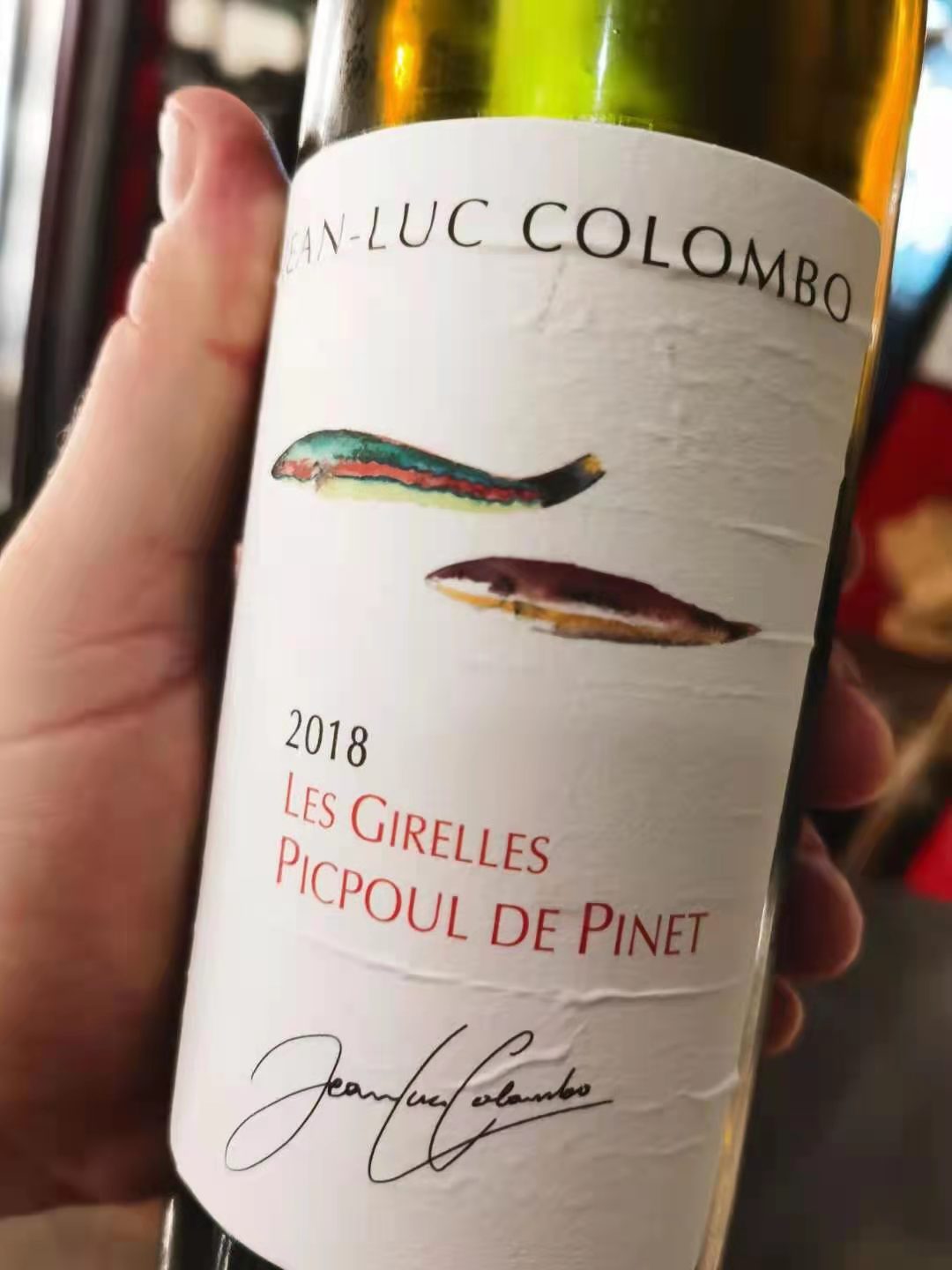 The question is: in 2021, have I had a better wine for the money than this one? Simple, the answer is no. The always volcanic and innovative Jean-Luc Colombo has hit another bull's-eye with what is hands down one of the most delicious wines I have had in some time, and at a price that to qualify as a "steal" is really not an exaggeration. A pharmacist by training, Colombo opened a wine laboratory (the "Centre Oenologique des Côtes du Rhône") along with his wife Anne in 1984 and it safe to say he has, they have, never looked back. Their contributions to the improvement of French wine (that of the Rhône in particular) have led to their being awarded the prestigious French Legion of Honor (France's highest civilian award).
The Jean-Luc Colombo 2018 Picpoul de Pinet Les Girelles is exceptional. Luminous straw-yellow in colour with greenish tinges, it offers a very perfumed nose of white flowers, lime, wild fennel, and minerals. It enters fresh and juicy, with mellow flavours of stone fruit and botanical herbs (lavender, pine, thyme: the presence of pine notes cannot surprise given all the Mediterranean pines that surround the vineyards) that are nicely supported by a lively structure and good acidity. I especially like this wine's fruit-acid balance (the acidity speaks of the stony limestone-containing soil), not to mention its length, really rather remarkable for such an inexpensive wine. Perfect as an aperitif to be enjoyed all summer long, this precise, focused Picpoul de Pinet will also match splendidly with shellfish, fried calamari, crab cakes as well as soft sell crabs, and simply prepared fish dishes. Vinified classically dry, the wine sees no oak and this helps it maintain enviable freshness. The name "Les Girelles" refers to the Rainbow Wrasses, a local Mediterranean fish that is depicted in a stylized form on the label. Les Girelles may not be a wine complex enough to normally merit a 92 point score, but this wine is so absolutely delicious and delivers such a bang for the buck that I want to be generous (the wine does deliver that sort of 92 point score pleasurability, so fine), and like its name, I am willing to bet that you too will find it goes swimmingly with just about every summer day ahead. Enjoy! Drinking window: now-2022.