Tenuta Perano 2018 Chianti Classico        92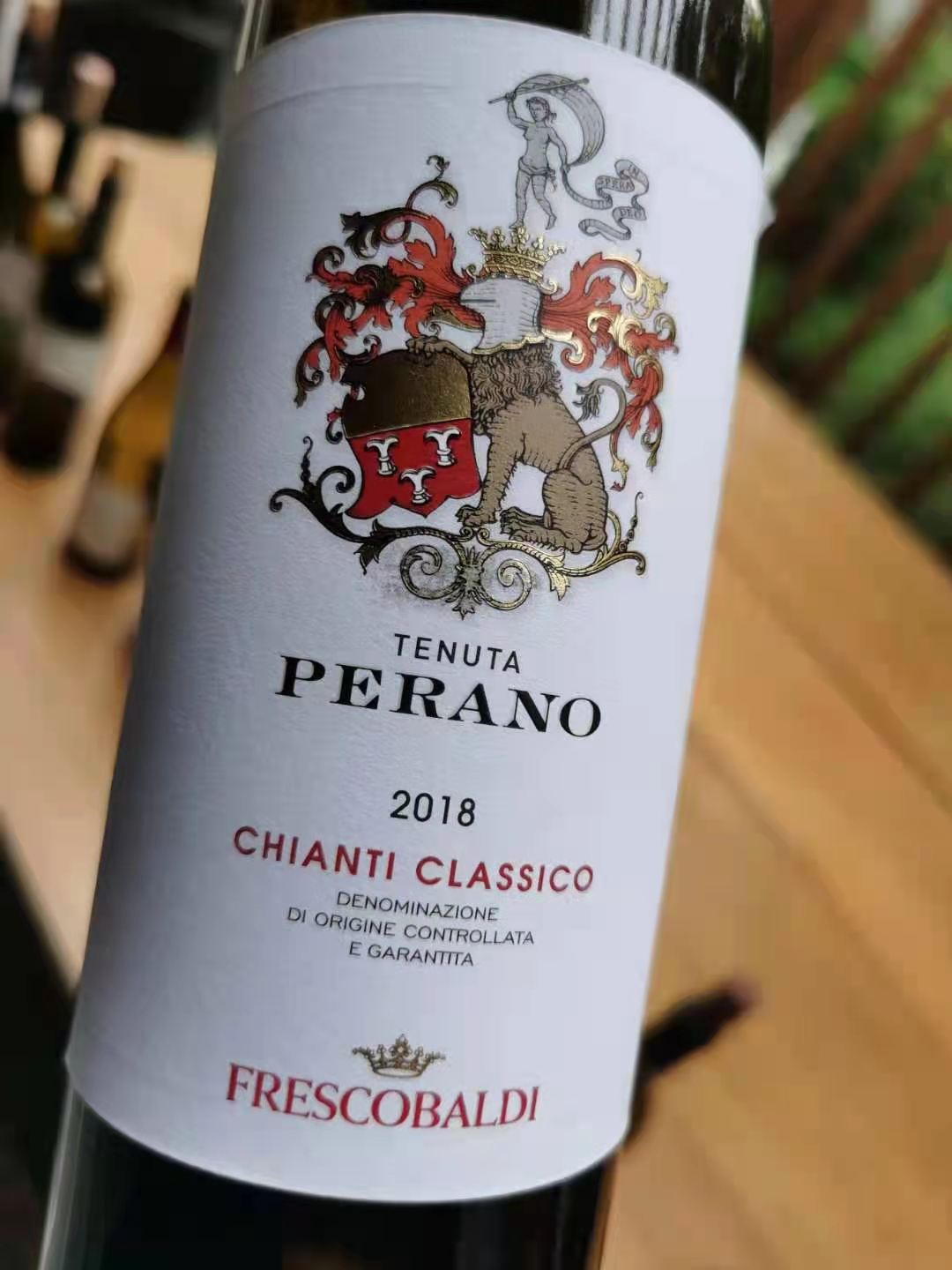 It's truly amazing to me how a family that has been making wine since the early 1300s still has something new to say in the field of wine. This is exactly the case with Frescobaldi, one of Italy's true class acts in wine and a shining example of how a big wine company can manage being at the forefront of both quantity and quality without missing a step. Tenuta Perano is the seventh wine estate owned by Frescobaldi in Tuscany, but the first in Chianti Classico: the famous and thoroughly excellent Castello Nipozzano in Chianti Rufina; Castello Pomino (roughly a half hour's drive from Florence, but straight up the mountains, with wines made at higher altitudes using cooler climate grapes such as Pinot Bianco, Riesling, Chardonnay and Pinot Noir); Tenuta Castelgiocondo in Montalcino; Tenuta Ammiraglia in Maremma; Remole, just east of Florence; and Tenuta Castiglioni (the family's oldest wine holding in the Val di Pesa from where Frescobaldi moved to Florence in roughly 1000 AD, forever linking its name to this beautiful city) are the other six. In fact, Frescobaldi's name is linked to a whole lot more than wine, and a list of the accomplishments of the many distinguished family members throughout the centuries would require an article all of its own: suffice it to say, and I doubt even 5% of my readers know this, that it was Lamberto Frescobaldi, namesake ancestor of the gentleman currently leading the family wine empire, who in 1252 built Florence's first wooden bridge spanning the Arno so as to link the city's Oltrarno area with the historic city center (today, the bridge is known as Ponte Santa Trinità).
The Frescobaldi's had known about Tenuta Perano for some time and had been following its wines for many years prior to finalizing the acquisition in 2017. In their usual quest for excellence, Frescobaldi chose for their first foray in Chianti Classico one of its most remarkably beautiful spots, deep in the heart of the territory of Gaiole, one of Chianti Classico's most famous communes. Vineyards are located in an amphitheatre-like setting, at roughly 500 meters above sea level (at that altitude, thirty years ago Sangiovese would have reached full physiologic ripeness maybe in only three years out of ten, if that), with steep gradients (15-20%), a soil poor in nutrients and a relatively cool climate, all very conducive to making high quality, perfumed, refined Sangiovese wines. Another sign of the family's drive for excellence is that they chose not to release any of the 2014 wines they might have but given the dubious quality and reputation of the vintage decided to wait for the much better 2015 vintage in order to fully showcase was Tenuta Perano can do. And judging by the Tenuta Perano 2018 Chianti Classico, that much is plenty. A luminous medium ruby-red in colour, this delicious wine is beautifully balanced, sporting lively but harmonious acidity nicely extending the red and dark berry and herbal flavours on the long, perfumed finish. A very strong violet top-note characterizes the wine from start to finish as does its juiciness and its overt fruitiness, so much so that already after the first glass you are left wishing for a refill as soon as possible. Not quite as concentrated as the 2016 Chianti Classico Gran Selezione Rialzi I also tasted this year (a very fine wine indeed, but it smells remarkably like Frescobaldi's Luce, a famous Super Tuscan) but more fun to drink and clearly more accessible at an early age (as it should be), the Tenuta Perano 2018 Chianti Classico is superb and a bright new gem in the amazingly impressive parure of Frescobaldi wine jewelry. Well done! Drinking window: now-2026.
Bodega Palacio 1978 Rioja Glorioso          91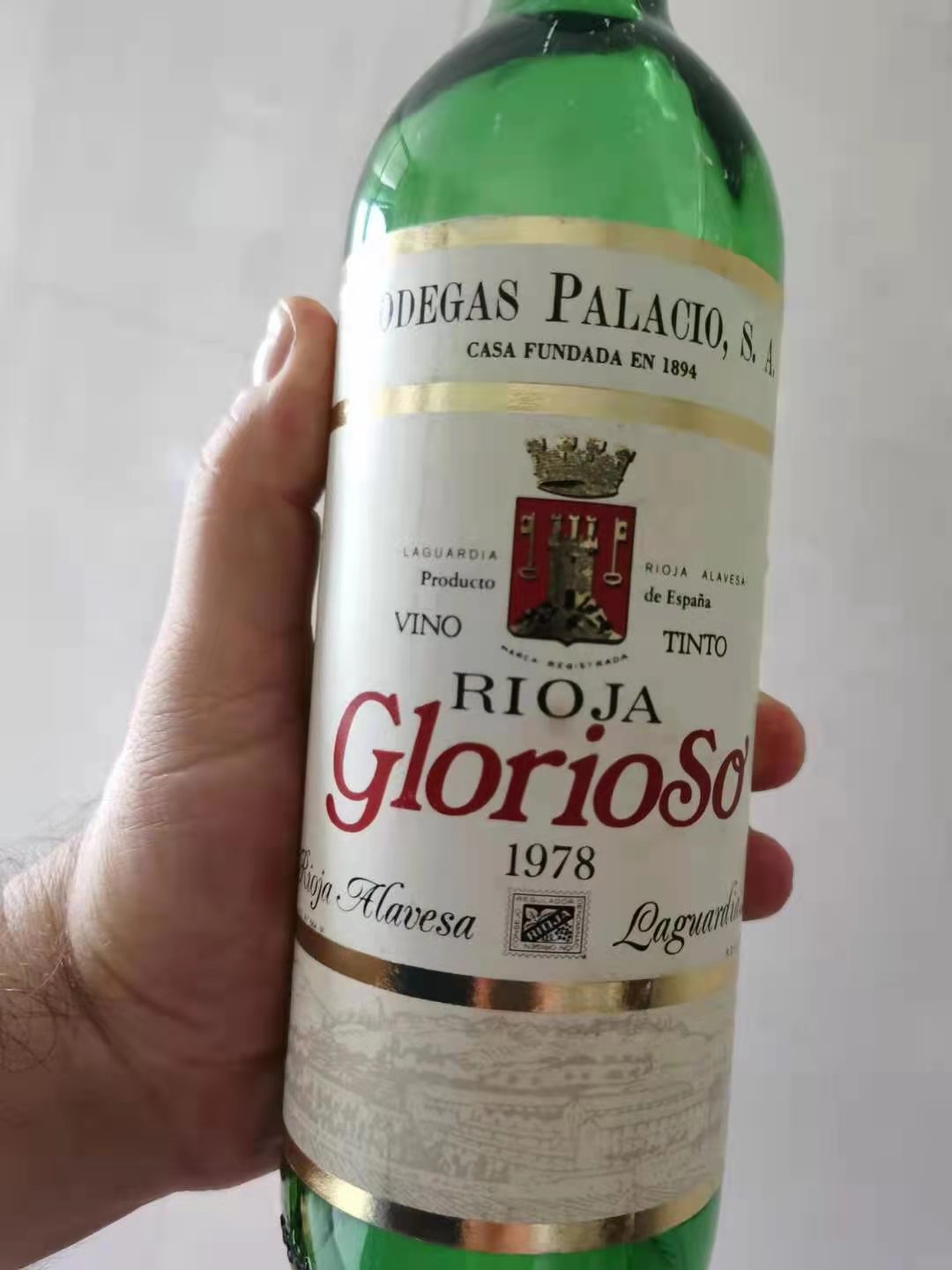 Not everybody who loves wine realizes that the first winemaker at the newly established Bodegas Palacios in Castile-Leon, Txomin Garramiola, went on in 1915 to become the first winemaker at Vega Sicilia. In fact, that was not the original Bodega Palacios: the real estate by that name had been founded earlier and elsewhere. In 1894, Bilbao businessman and politician Cosme Palacio (along with his brother Manuel and father Angel) set up in the Rioja Alavesa viticultural area, but that was exactly the time in which phylloxera began to ran rampant throughout Europe's vineyards, leaving the Palacio family with few choices: close shop or move, and move they did (phylloxera reached Castilla y León only years after it had overrun Rioja's vineyards). But the estate met with success and its Rioja-styled wines quite a hit. For example, the Glorioso line of wines has been made since 1928, a longevity that is a clear-cut sign of success. In this light, the Bodega Palacio 1978 Rioja Glorioso continues on the tradition and the success. Now going on forty-three years and showing none the worse for wear, this Tempranillo wine that is at once fleshy and suave, concentrated yet oh-so-light on its feet. Pretty dark red with a garnet rim in colour, it offers aromas and flavours of decadently ripe red cherry, sandalwood, botanicals, roasted chestnut, and coffee. Very pure on the finish, it hints at tobacco and boasts a welcome refreshing saline edge on the very long back end. Perhaps not exactly the last word in concentration, the Bodega Palacio 1978 Rioja Glorioso is nonetheless a gorgeously silky wine that is drinking beautifully now, but that will also age for a few more years in a good cellar. Another excellent wine from Bodega Palacio. Drinking window: now-2025.