Vera de Estenas 2018 Bobal Utiel-Requena           91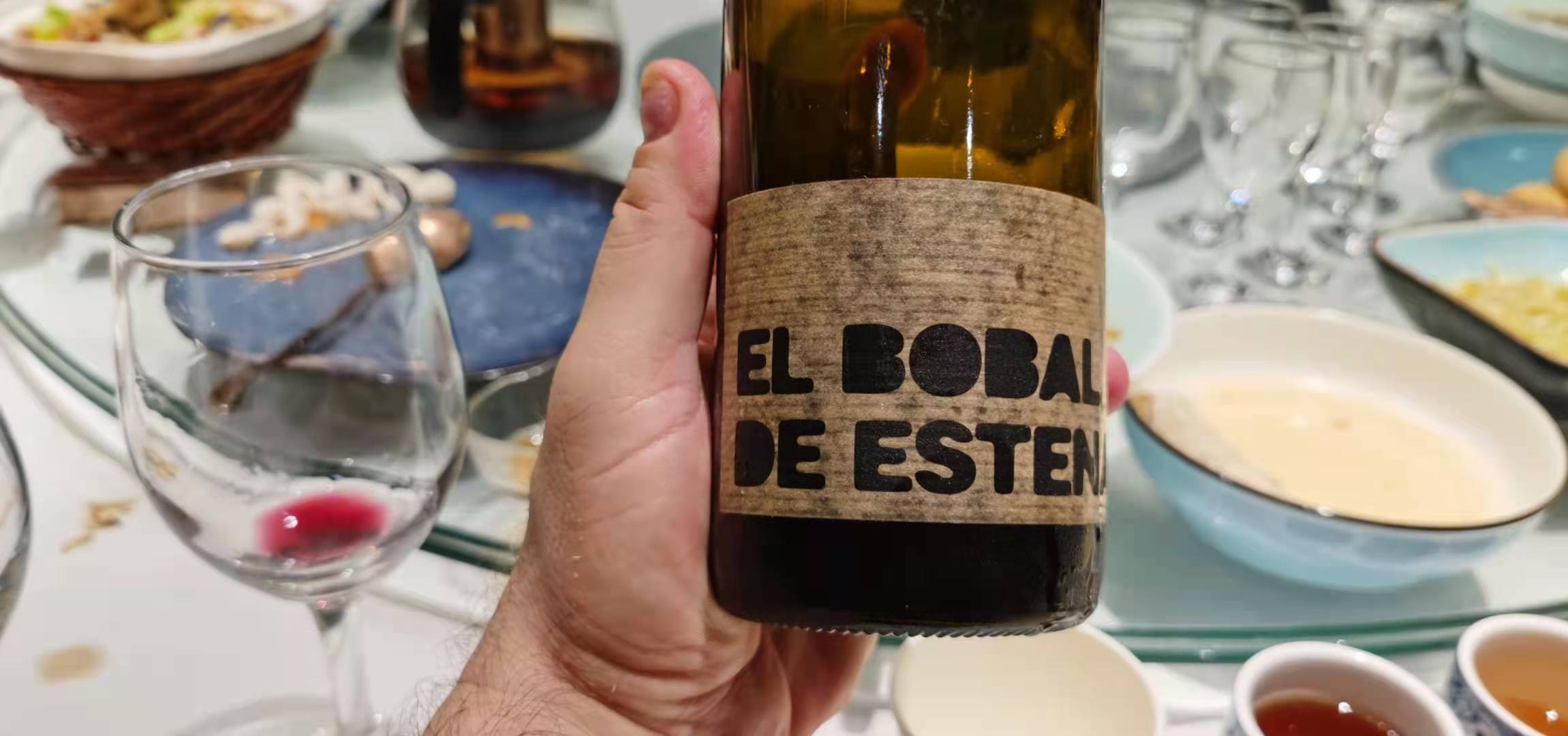 Have I had a better, more fun wine than this one up until now this year? The answer is simple, no.
Vera de Estenas is a small family winery dating back to the late nineteenth century that two years ago was recognized as a "vino de pago", the highest rating bestowed on wineries in Spain. Established in 1945, the estate is one of the most traditional in the little known Denominación de Origen (DO) Utiel-Requena, located near the pretty seaside city of Valencia. Vera de Estenas is a truly noteworthy producer for a number of reasons, and one of the most important is that it owns some of the oldest plantings of Bobal in all of Spain. Commendably, the family believes its mission to safeguard these organically farmed vines and to preserve the production of Bobal wines by traditional winemaking methods. This is no moot point, given that Bobal (Spain's third most planted) is a variety that was long used to make anonymous bulk wines or added to just as non-descript blends. It is thanks to Vera de Estenas and a small group of similarly quality-minded Spanish producers that Bobal is now being given a chance to shine and showcase exactly what it is capable of, when tended to properly and planted to in the right areas. If you stop to think about it, this is no different than what has happened to many other of the world's previously underrated and forgotten cultivars: Picpoul, Muller-Thurgau, Pecorino, Sylvaner, Uva di Troia and Verdejo are but some of a long list of grapes that, all over the world, deserved to be treated with more respect already a long time ago. Better late than never, I guess.
The Vera de Estenas 2018 Bobal Utiel-Requena is an absolute joy to drink. Bright ruby-purple in colour, it dances lightly on the glass and doesn't coat the sides implying a fresh drink is coming up. And fresh it is. Dark plums, blackberries, nutmeg, herbs are nicely complicated by touches of earth tones and violet. Then bright and fresh in the mouth too, with plenty of juicy sweetness and lively acidity to the dark berry and plum flavours, nicely complemented by notes of rhubarb and baking spices. Medium-bodied and very bright, the aftertaste is noticeably long for a wine at this extremely low price point (clearly, the wine broadcasts its 50-100 years old vines grown on clay-limestone soils very well). The winery has wisely chosen to ferment this little beauty in concrete, and to age it in mix of concrete and used American barrels, so as to not let anything mask the beautifully pure fruit flavours that come swinging at you in a very pure, unadulterated way. Buy this wine not by the bottle, but by the bucket. I guarantee that after just one taste, you'll want to start drinking it just that way too. It really is that good. Drinking window: now- 2024.
Michel Niellon 2007 Bâtard-Montrachet           94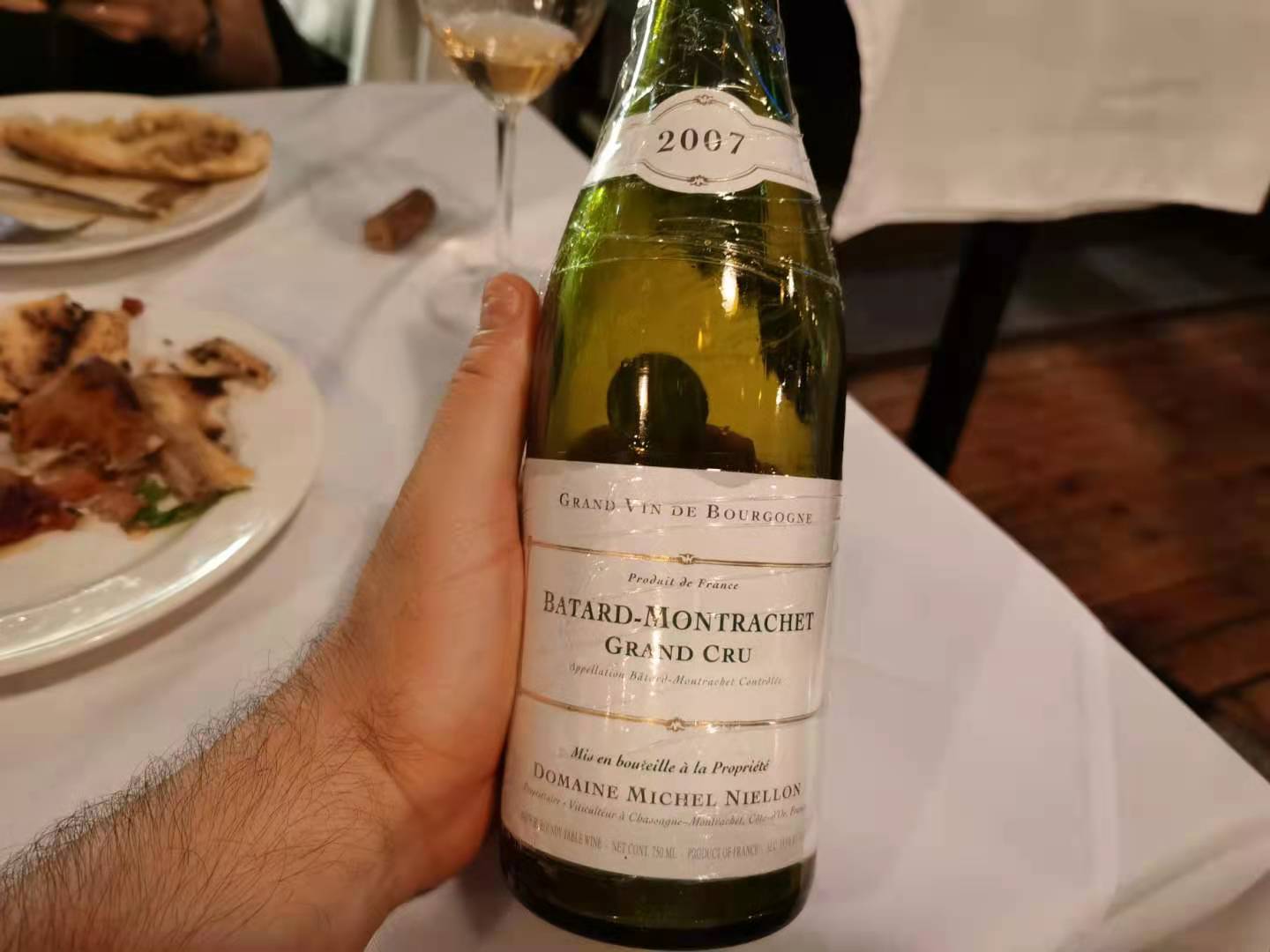 One of the great names in French wine, Michel Niellon has more than fifty years' experience with the great vineyards of Burgundy. Truly one of the region's iconic estates, Michel began working with his father Marcel in 1957, well before estate-bottling started in the1960's, and catapulted the estate to stardom. In 1991, Michel's daughter Francoise married, Michel Coutoux, a gentleman from the Loire, who began working with his father-in-law in 1990 and has since become more and more involved in managing the vineyard and the winemaking responsibilities at the estate. He is joined by the Niellon's family fourth generation, Mathieu Bresson (the son of Michel Niellon's second daughter, Chantal) who studied at the Lycée Viticole in Beaune). The estate produces roughly 50,000 bottles a year from 7.5 hectares dislocated in a bunch of different Appellations, choosing to farm its vines by the sustainable practice of lutte raisonnée.  The wines made range in quality from the ordinary Bourgogne level (a wine that is so good there is in fact very little "ordinary" about it) right up to Grand crus such as the fabled Bâtard-Montrachet and Chevalier-Montrachet. Fermentation is begun in stainless steel tanks before the wine is moved with plenty of lees to barrels for malo-lactic fermentation and aging in roughly 20-30% new oak (without any bâtonnage and racking until bottling). In general, the estate tends to bottle relatively early by some modern Burgundy standards in a commendable effort to safeguard the wine's fruit (I don't know about you, but not all of us like to drink wines that are akin to munching on grass).
The Michel Niellon 2007 Bâtard-Montrachet is concentrated, rich and multilayered. Bright, medium dark golden-tinged straw yellow, but still looking quite fresh after fourteen years and counting. Relatively stony and buttery on the rich nose, but also lifted by notes of white flowers, lime and white peach that play nicely off each other and an underlying core of sweet spices, hazelnuts and mineral dust. Then showcases similar flavours to the aromas, building beautifully in the middle and finishing with a suave textural mouthfeel that is long and utterly pure. There's just a trace of incipient oxidation and of alcohol-derived warmth on the long back end that are just about the only negatives in what is absolutely a remarkably great, seamless representation of Bâtard in the glass. This is a seriously impressive Bâtard: to this effect, it is not without significance that while not unexpectedly showing greater volume and sheer size but less finesse than Niellon's 2007 Chevalier I had tasted a few weeks earlier, it is a remarkably elegant version of Bâtard, one boasting noteworthy translucency and lightness of being. The Michel Niellon 2007 Bâtard-Montrachet is drinking just beautifully now and I would not defer gratification for much longer: in other words, drink up, or hold on to it at your own risk and peril, and that's independently of how good your cellar is. Drinking window: now-2024.