Trimbach 2016 Alsace Pinot Gris Réserve          92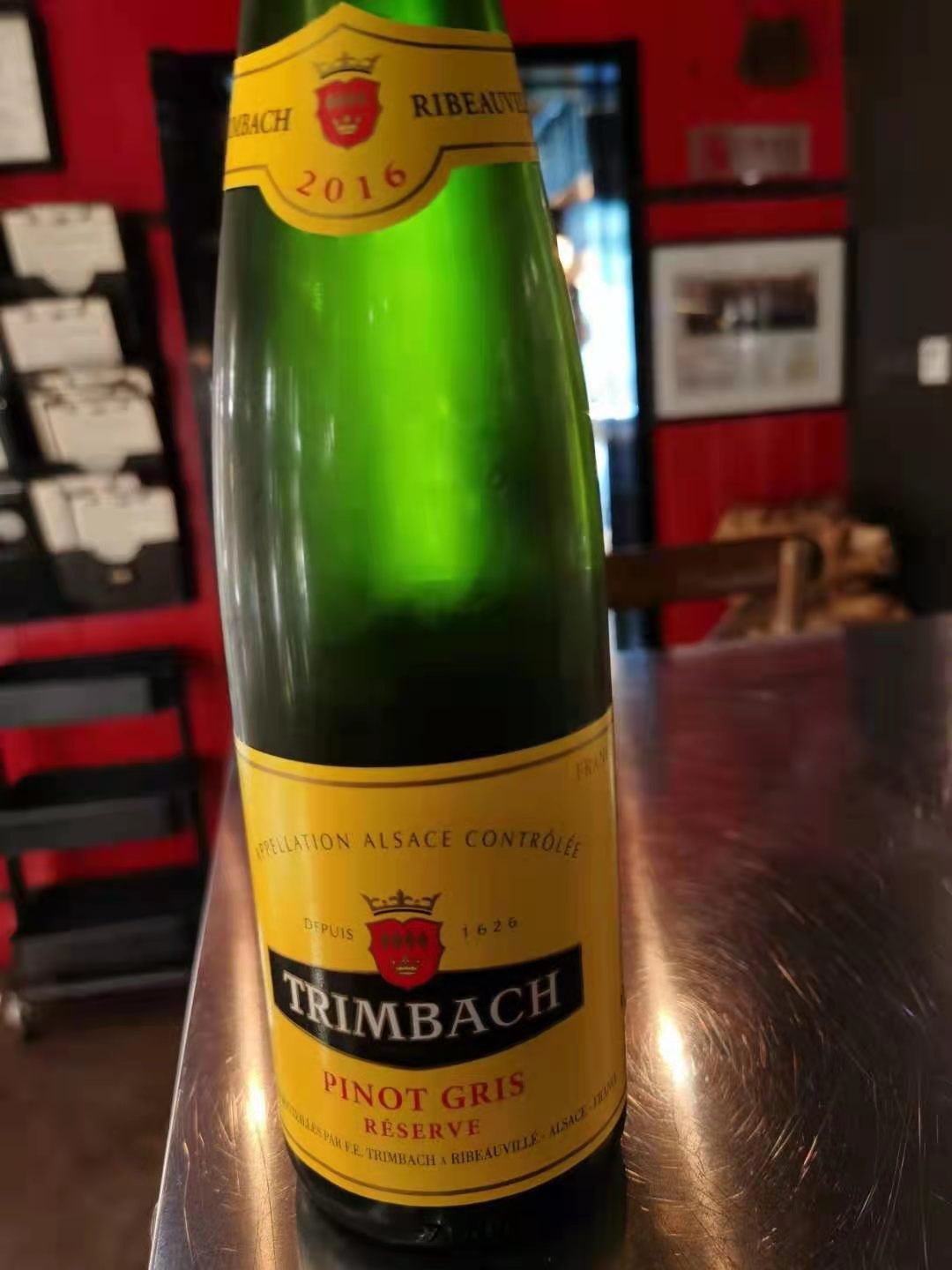 If you have been around since 1626 like the venerable wine estate of Trimbach has, chances are high that you probably know a thing or two about making wine. And there is no doubt that the very likeable folks at Trimbach certainly do, as an almost unbelievably long string of memorable age-defining wines and vintages can attest. For example, Trimbach's Clos Ste. Hune Riesling is universally regarded as the world's greatest dry Riesling wine; in fact, if the Clos Ste. Hune didn't exist, it would be another Trimbach Riesling, the Cuvée Frédéric Emile that would almost certainly slide into that coveted number one spot. But for all the great wines this house gets rightly credited for, some fly under the radar: a case in point being an unbelievably great 1976 Alsace Sylvaner I tasted while visiting the estate in Ribeauvillé just last summer in a break during the Covid-related travel restrictions. But perhaps no wine in the Trimbach stable is more often-forgotten than the excellent, classically dry Alsace Pinot Gris (Pinot Gris is exactly the same grape as Pinot Grigio: Pinot Grigio and Pinot Gris are just the Italian and French names of the grape). Trimbach's 2016 Alsace Pinot Gris Réserve showcases the estate's trademark elegant and refined style while delivering aromas and flavours of yellow apple, apricot, chamomile, anise, minerals and menthol complemented by hints of smoke that are much above average in nuance and complexity. A superb example of classically dry Alsace Pinot Gris that does not share any of the heavier, sugar-water characteristics of some of the region's lesser examples of this wine, it is a refreshing, vibrant white wine that will pair well with myriad vegetable, fish and even white meat dishes given a sneaky concentration and medium to full-bodied mouthfeel. In fact, this beauty will carry you effortlessly from beginning to the end of a meal, not to mention through a whole summer of fun in the sun. Well done Trimbach! Drinking window: now-2028.
Huet 1989 Vouvray Huet Cuvée Constance           99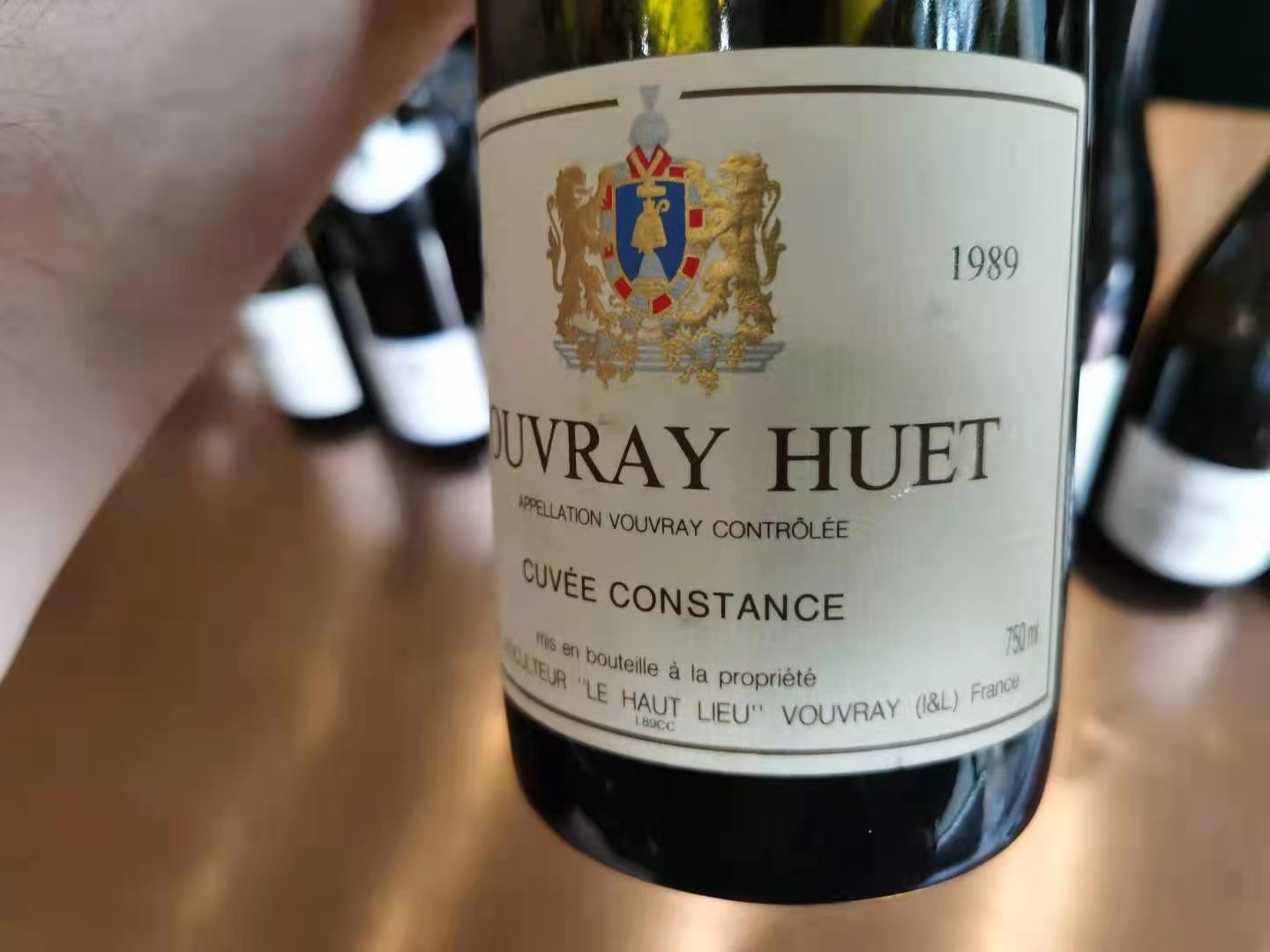 Let me make this as easy as possible for you. This is, quite simply, one of the five greatest Chenin Blanc wines ever made. So how do you like them apples? Actually, you will like not just the apples, but the pear, beeswax, wet wool, lanolin, glazed kumquat, grilled mango, canned pineapple, orange marmalade, honey aromas and flavours this remarkable wine exudes in spades, all lifted and tied together by penetrating whiffs of smoky botrytis. Named after Gaston's mother, the wine is a blend of grapes from one, two or all three of the estate's world-class Vouvray vineyards (Le Haut Lieu -more clay, less stones; Le Mont -more stones and less clay than Le Haut Lieu; and Clos du Bourg, perhaps the single greatest Vouvray vineyard characterized by the shallowest stony soil of the three). The late Gaston Huet (who took full charge of the estate in 1931) was a master winemaker, a winemaking genius in fact, and this wine is perhaps his greatest legacy (and that's saying something, given how many unbelievably great wines he made over the years). After all, ever since its founding in 1928, Vouvray's Domaine Huet has been the standard-bearer for collectible, non-pareil, age-worthy Chenin Blanc. And this wine, the first vintage ever made in what is one of the Loire's greatest all-time vintages, proves that effortlessly, and then some. Drinking window: now-2051.