Thanks to the generosity of Rick Weissman, several of us had the opportunity to taste three 1970 Bordeaux at one of New York's best restaurants (at the time, where the city's best Peking Duck was served). I will begin by saying that duck and mature Bordeaux form a felicitous coupling of food and wine. I had not tasted many of the 1970s in the last 10 years. When they first appeared in the fall of 1973 they were hailed at the best Bordeaux since the famous 1961 Vintage.
The 1960s was a pretty bad decade for French wines after 1962. There were 3 execrable vintages (1963, 1965, and even worse, 1968) with intermittent success in 1964, 1966 and 1967 and a disappointing final vintage 1969. Burgundy and the Rhone had their own issues but that is another story. The wealth that estates came to enjoy at a later date was non-existent back then. Prices for the wines were low and interest was confined largely to the English wine trade and east coast of the USA. Rick reminded me of case prices back on the day: about $60 for the seconds and perhaps $160-180 for the first growths. Today we weep at such prices. The world was a mess in 1973/74 and $5 for a bottle of wine meant something. And so, the wine trade needed a fine vintage and nature obliged. After a slow start the 1970 weather turned superb in August and September. Picking started in late September. There was no rain to dilute the potential wine. It was a large crop of ripe, healthy grapes. Manna from heaven. Penning-Rowsell in the 6th edition of his classic The Wines of Bordeaux described the wines as "fine, big, and fruity with lots of body behind them." They did shut down, as was usually the case for Bordeaux, for a decade after bottling. Frankly they always tasted good to me and my friends with a few exceptions, such as the fierce Montrose and the impenetrable Latour. But those two wines are never friendly when young.
In 2000, my partner in Executive Wine Seminars and I did an across the board tasting of wines from the 1970 vintage focusing on Bordeaux, Napa Cabernets (1970 was a superb vintage in Napa) and a few Spanish gems. It so happens that the star of the night was the famous Vega Sicilia from Ribera Del Duero—a still famous wine. But several Bordeaux including Petrus, Cheval Blanc and Latour did very well. At 30 years old Latour was beginning to loosen the iron grip of inaccessibility. However, it was tasting of 1970s Bordeaux conducted back on February 7, 2017 that still stands out in my mind. The 3 Bordeaux we tasted in the order of presentation were: Chateau Lascombes, Pichon Lalande and Cheval Blanc. I was not expecting much from the Lascombes, which while originally ranked a Second Growth had not been performing well after World War II and really did not return to excellent form until about 2000. The wine showed better than I had any right to expect. Fragrant, creamy bouquet, floral and ripe with nice Margaux spice. It seemed soft on the palate but exhibited no signs of decay over an hour. If I were a Brit I might have said "Very good, not better than that. 16.5 rating."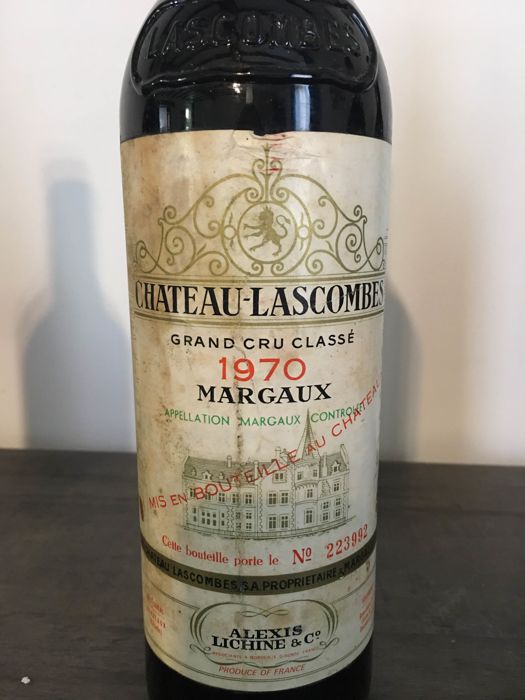 The Pichon Lalande was better. A sexy Pauillac as it often is. This was however before Mae de Lencquesaing took over the property in the late 1970s and restored it to its rightful place as one of the finest wines made in Bordeaux. Still the quality of the terroir is evident in the 1970, which has more body, length and tannins to support the dark yet undulant fruit than did the Lascombes. A really good glass of Bordeaux. Channeling my inner Clive Coates, I am pushed to say…"Very fine indeed. Wonderfully aromatic. 17.5".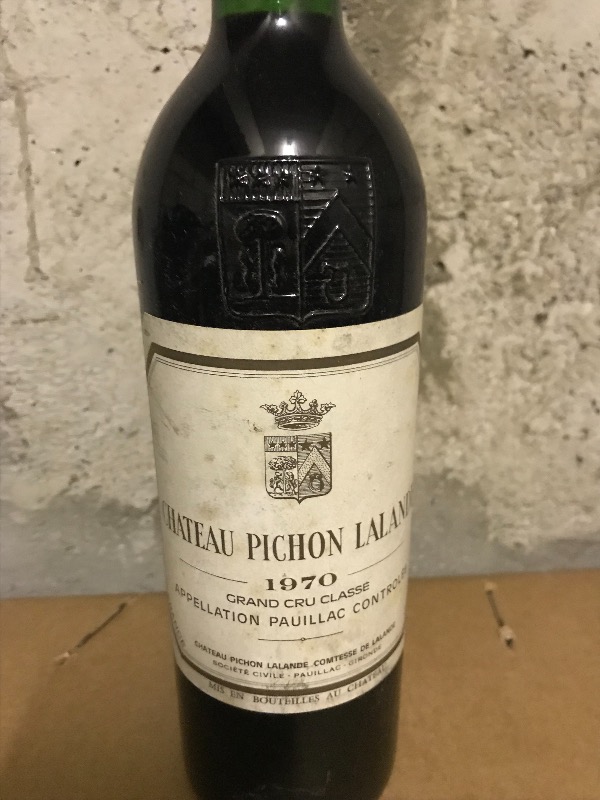 Finally the Cheval Blanc. One of the most fascinating yet unpredictable of the Right Bank wines, Cheval can at times be the best of Bordeaux, at others, well, the most disappointing. It was in my view also often plagued in the past by bottle-by-bottle variability (but recently it has been somewhat more consistent). Located just across from Pomerol yet with a terroir which requires a lot of Cabernet Franc (sometimes as much as 60%), Cheval Blanc is famous for its fabulously sweet, sensual bouquet which is almost instantly recognizable. It can seem inexplicably light when young but puts on weight as it ages. That core of smoky sweetness never goes away and it was very much on display from this forty-seven years old bottle. The texture was richer and more complete than the two Haut-Medocs that preceded it in this tasting. Close to a triumph. If I used the Parker scale I would not hesitate to give the wine 95 points—a true 95. English rating would be more like 18.5, perhaps 19.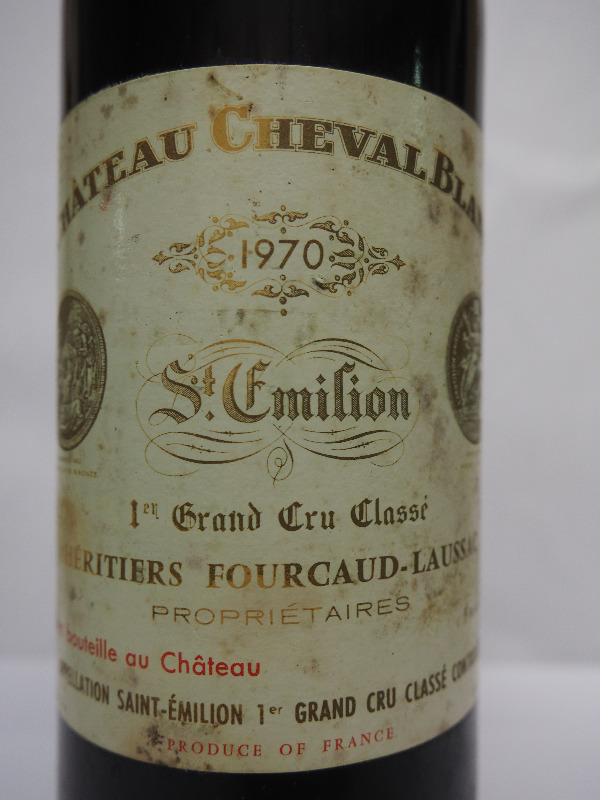 It was a joy to taste these old beauties. There is nothing comparable to Bordeaux: not just for aging potential, but for its unparalleled ability to hold onto to a plateau level of excellence way beyond what other red wines could ever hope to do.
One final note: Rick had Coravined these wines on Dec 30th. There was between about 9-12 ounces in each bottle. I could detect no oxidative aromas in any of them. Having tasted a 1976 DRC Richebourg that he had Coravined for months before re-opening, I can testify to how remarkably successful this system—especially with the new thinner needle—is in preserving older red wines. Great duck, fine Bordeaux and good company. Does it get better than that?