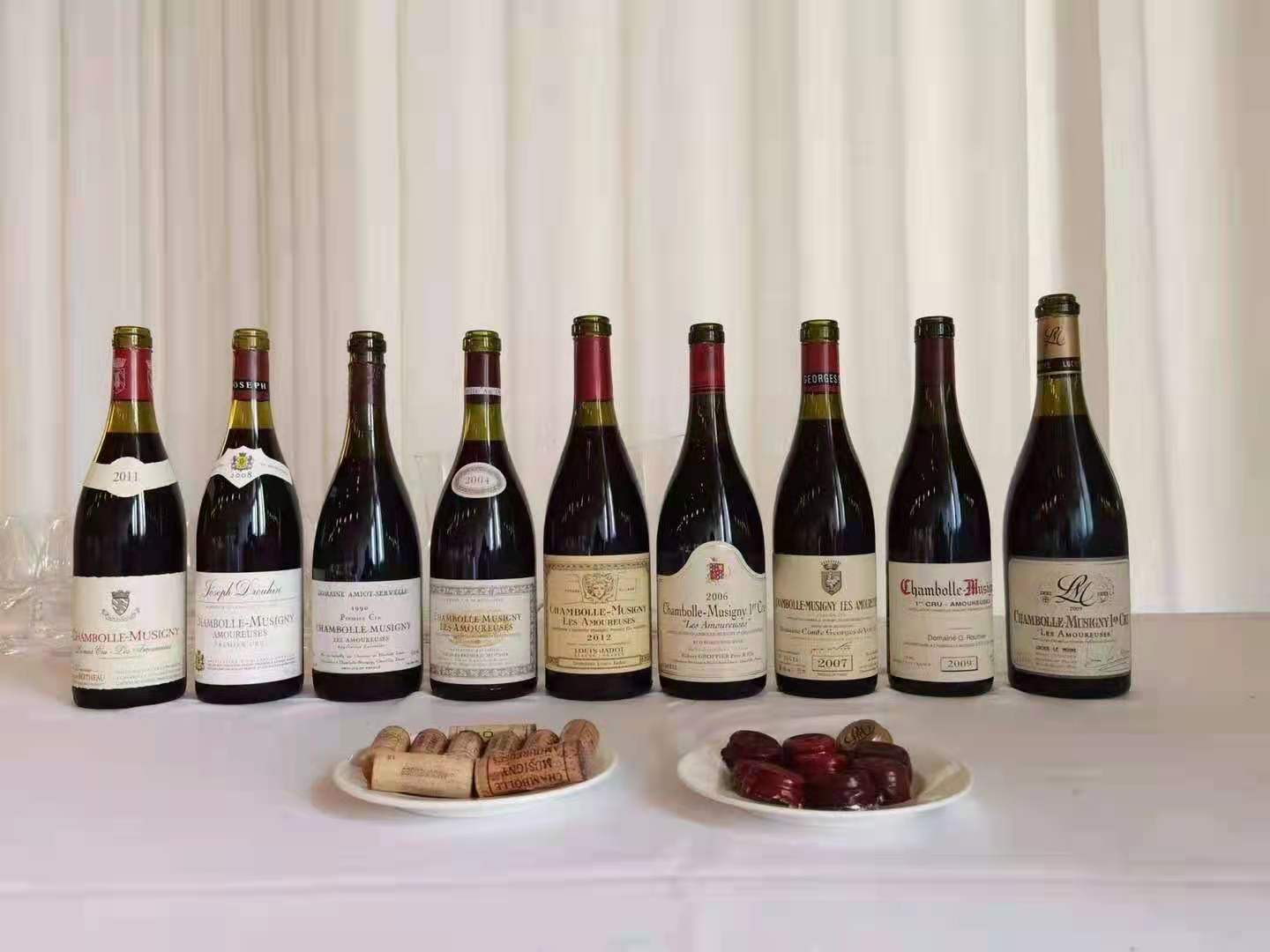 Chambolle-Musigny boasts roughly 180 hectares of vines of which sixty-one hectares are of premier crus (of which there are twenty-four), one of which is the world-famous Les Amoureuses. We all have favourite vineyards somewhere in the world. Heck, my fixation on wine is so hopeless that I admit to having a favourite vineyard in each of the world's major denominations (but in some viticultural areas I can't really make up my mind and so I'll have two; and actually, the level of my disease is such that in some places I'll have two, three or four, each specific for an individual grape variety, or even more than that if I pick one vineyard from each commune… yes, I am aware I need to get help). Joking aside, my favorite Chambolle-Musigny vineyard is in fact, Musigny aside, Les Amoureuses, a love that is shared by many in wine so I know that I'm very good (and copious) company here.
Fact is, back in 1981, I attended a wine tasting in Rome that pretty well sealed my love for French wines. Not that there was much of a need for that tasting to take place to make it so, for having grown up in Canada my wine habit had been lovingly supplied by a steady stream of outstanding wines from Bordeaux (especially), Alsace and Burgundy.  But it is far to say that up until that evening in Rome, the magnificence, the wonder even, that is great Burgundy (white and red) had never been so incredibly apparent to me. But on that evening, a white Clos des Mouches by Drouhin, a Clos des Chênes by Lafarge and a Les Amoureuses by De Vogüé all from outstanding vintages, pretty well opened a new door into a totally brave new world of wine for me. Needless to say, it was the Amoureuses, the perfume of which was literally intoxicating and truly unforgettable (and as you see, I do still remember it) that turned me on, forever, to the charms, the magic, the greatness, that is the Les Amoureuses vineyard in Chambolle-Musigny.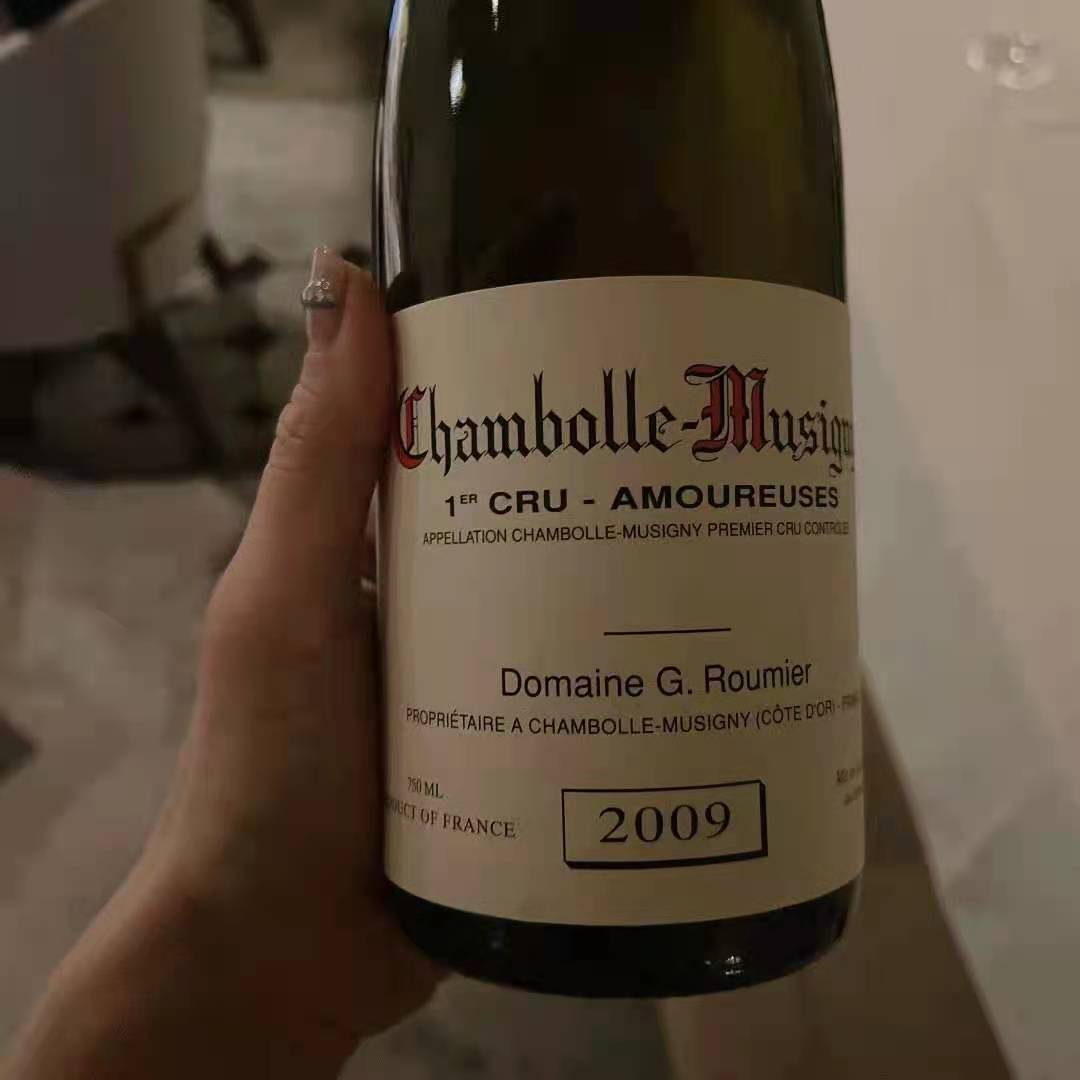 The vineyard
Perhaps endowed with what is the single prettiest name of all the world's vineyards, Chambolle-Musigny's Les Amoureuses vineyard is also one of the world's most famous. It is so famous in fact that despite it being classified as "just" a Premier cru, most producers lucky enough to farm/own vines there price the resulting wine at the same level as their grand cru wines. Certainly, prices of wines from Les Amoureuses are often higher than those of wines from Bonnes Mares (one of Chambolle's two Grand cru vineyards), and at times can be almost as expensive as wines from Musigny. Which unfortunately means that only a fortunate few can drink Les Amoureuses wines with any regularity.
The Chambolle-Musigny appellation is located in the Côte de Nuits between Morey-Saint-Denis to the north and Vougeot to the south; the Les Amoureuses vineyard is located in its southern portion, closer to Vougeot. Roughly 5.40 hectare large, Les Amoureuses is a roughly of a shape that brings Venezuela or India to mind: it is divided into two portions, a smaller one situated just above (and to the north) of the Musigny grand cru and a much larger portion that is situated below Musigny and the premier crus of Les Chabiots and Les Borniques (the latter is a little-known but very good piece of vineyard land, given that it is the continuation of the Musigny grand cru in the direction of the town itself), and above the Les Petits Vougeot sector of Vougeot. To the north of Les Amoureuses is another Chambolle-Musigny premier cru, Les Hauts Doix (not Les Charmes, as is reported on some websites). The slope is not especially steep but is fragmented by a deep ditch thanks to quarrying, and only Robert Groffier's vines are planted on the steeper section), right below Musigny.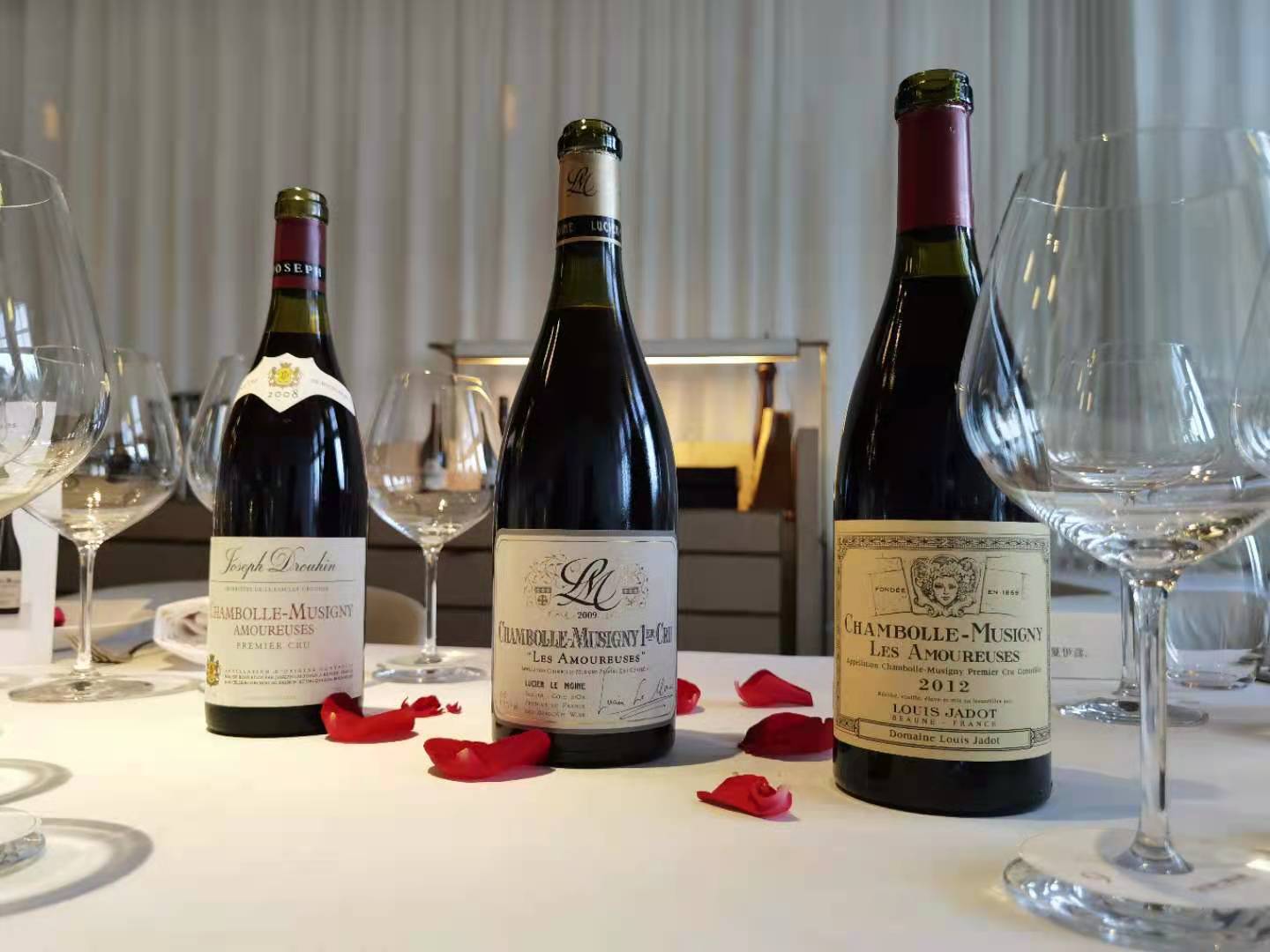 Like most of the Chambolle area, Les Amoureuses is characterized by a slightly greater amount of limestone than clay compared to Burgundy's typical clay-calcareous mix; the area's higher percentage of active lime translates in potential leaf chlorosis and pale coloured, lighter but more fragrant wines. In fact, thanks mostly to the work of geologist Françoise Vannier-Petit, we now know that the vineyard's geology is fairly complex. For this article, I have complemented her writings with information that I have learned over the years during interviews with producers who make wines from Les Amoureuses wine.