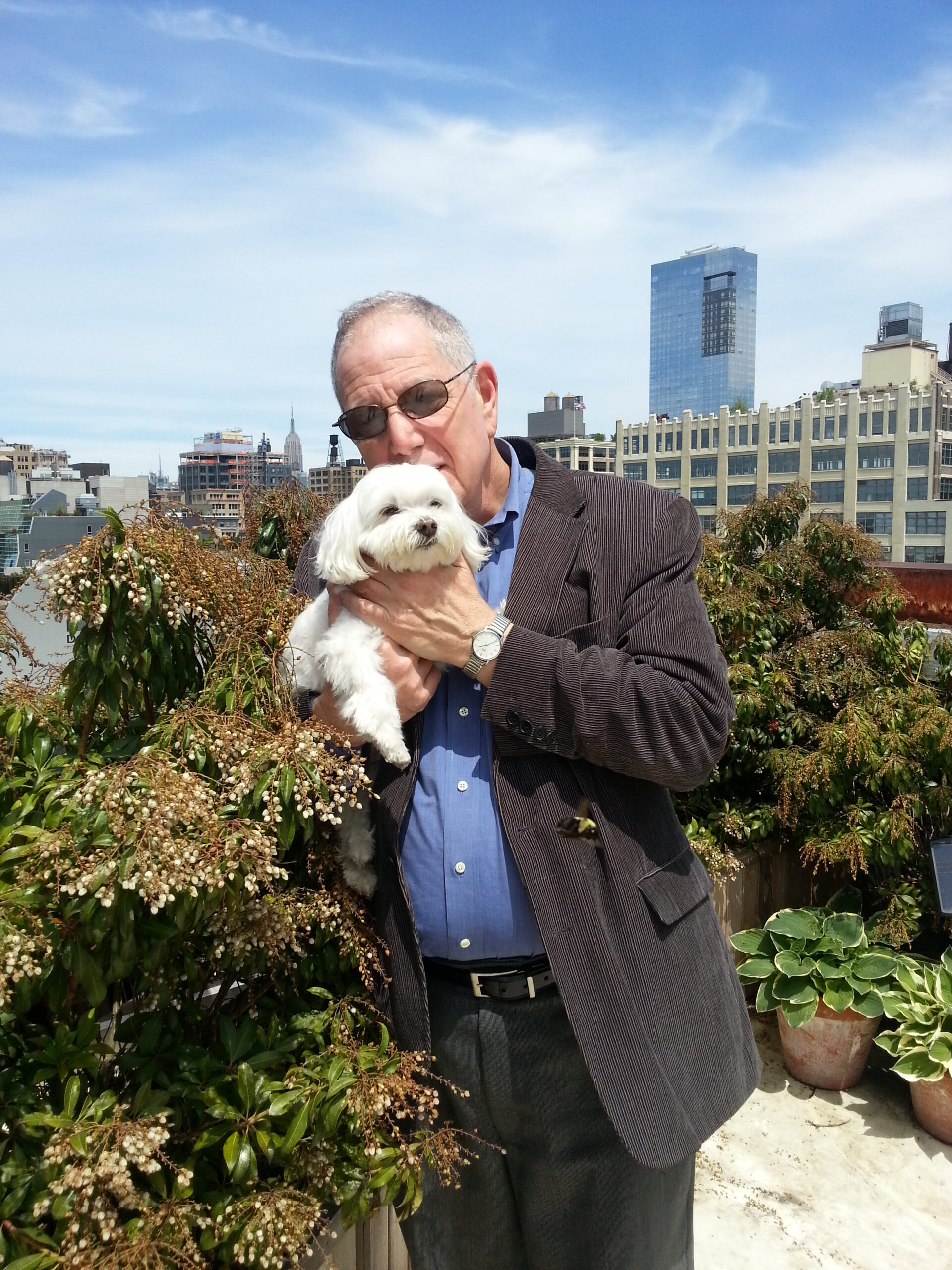 A word from the Editor-in-Chief
I am both happy and honoured to announce that Robert Millman, one of the most knowledgeable and nicest people in wine I was fortunate enough to meet now over fifteen years ago, will be joining the team of TerroirSense guest contributors. Robert Millman's wine career began in the early 1980s, when he began working from Morrell & Company, one of the USA's top wine retailers. During that time, he co-founded Executive Wine Seminars (EWS) with Howard Kaplan, which over the years became one of City of New York (NYC)'s most highly regarded wine events companies. EWS organized and conducted over 1000 wine events during its prestigious thirty-three year history. High points included Robert Parker being a regular guest presenter at the tastings, and through 2011, the results of the tastings were published on the Wine Advocate website. Having reached an age where taking a step back from the wear and tear of life in the wine fast lane made sense, Millman currently enjoys being a taster and wine writer for Grapes the Wine Company, an excellent, leading e-retailer based in Westchester (New York). By having him join us at TerroirSense, all our readers will have a chance to learn from and hopefully enjoy his erudite and insightful takes on wines, food, people and places. In his own words, "Well I suppose I have tasted 200,000+ wines with no liver damage over the past 40 years"! Please join me in giving Bob a warm welcome! 
Ian D'Agata
Editor-in-Chief, TerroirSense Wine Review
Lamy Pillot 1996 Le Montrachet Grand Cru        96
1962 Château Ausone Saint-Emilion        91
1961 Château Ausone Saint-Emilion        98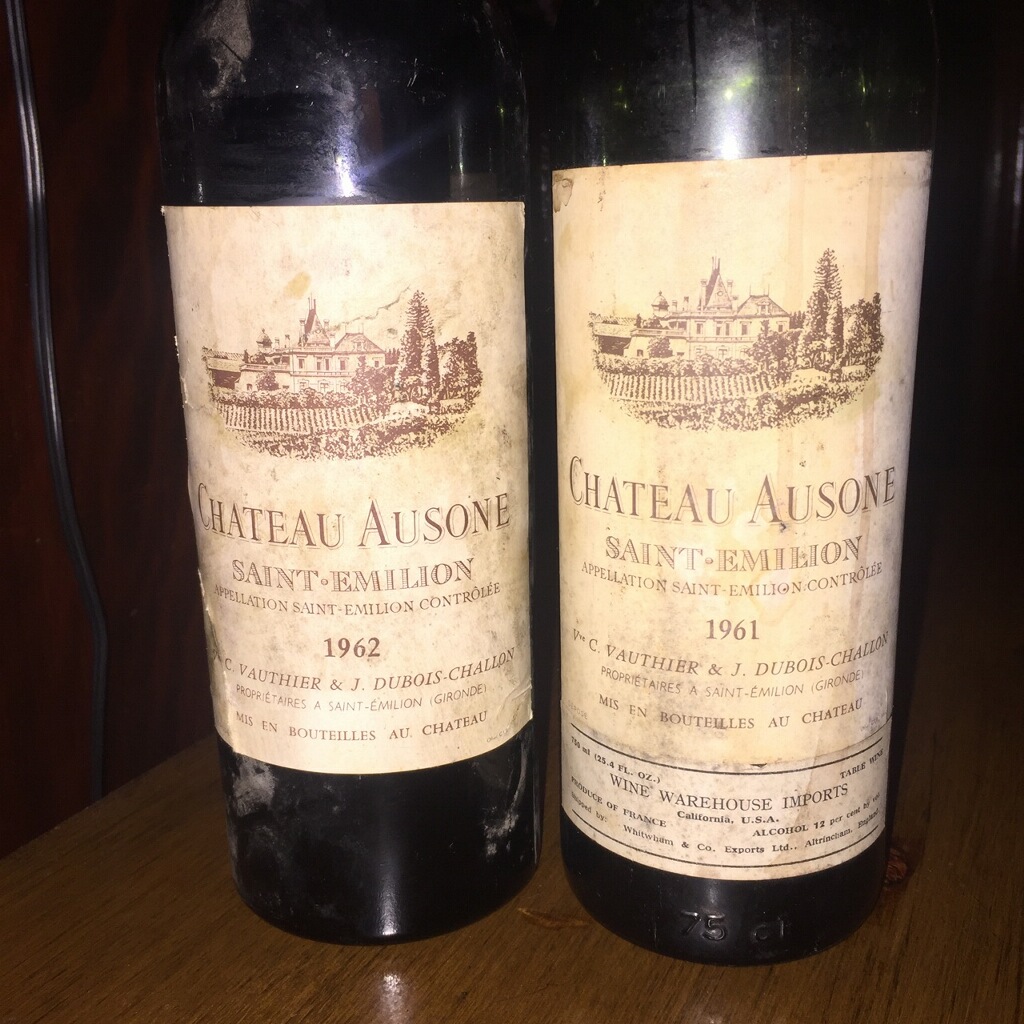 We have all had the experience of opening older wines in fear and trembling, wondering whether we will be delighted or disappointed. It is the very nature of potentially great wines that they will either develop splendidly over time or fade into senesce. This is especially true for both white and red Burgundies. The ratio of thrills to disappointments is not nearly as high as one would hope. Perhaps it is in the very nature of Burgundy that when outstanding, it surpasses all other wine but when not successful is causes so much anguish. Does my language seem extreme? Ask any Burgundy lover if this is true to his or her experience. The search for great Burgundy has been compared to the search for the Holy Grail. How many times has that search reached its goal?
The problem of disappointment is not restricted to Burgundy. It can happen with red Bordeaux as well. Bordeaux has the advantage over Burgundy of taking longer to shed its tannic mantle and of maintaining a long useful life—often called the plateau–once reaching maturity. Still, once Bordeaux get to the 50–60-year-old range, the dice do not always roll snake eyes. This is especially true of the right bank Bordeaux where Merlot is usually the dominant grape.
My tale will be a happy one, free from woe. Please read on. At a recent dinner in NY, three of us shared what turned out to be 3 splendid bottles: A 1996 Le Montrachet from Lamy Pillot and two vintages of Chateau Ausone—the 1962 and the 1961. How many times do wine lovers, even those with good cellars get to drink three successful vins d'estime in the same evening? I was especially worried about the Montrachet. 1996 was the beginning of a decade- long tragic period for white Burgundies when many potentially outstanding wines from famous estates developed early-onset oxidation—called premox in the press. This caused a lot of us to pour the wines down the drain and post disgusted comments on wine boards. I will not go into the causes for this terrible era which began to end with the 2007 vintage and seems to be a bad memory now.
I am pleased to report that the Lamy Pillot 1996 Le Montrachet (from Chassagne, the better side of Montrachet) was completely free from the blemish of oxidation. Fully mature with a dense, mouth filling texture and an endless finish—virtually the defining feature of a successful Montrachet—the wine was a glorious testament to the pre-eminence of the vineyard among the 5 Grand Crus white wine site of the southern Cote de Beaune. The 1996s are all defined by a certain severity in the mouth–a reflection of the vintage, not of this bottle. One does not need exuberant fruit or sweetness in a Montrachet: The vineyard itself does all the talking. I am salivating as I recall the impact of the wine on my palate. My two friends, Harry Snady and Laurel Kiefer, were in complete agreement on the wine.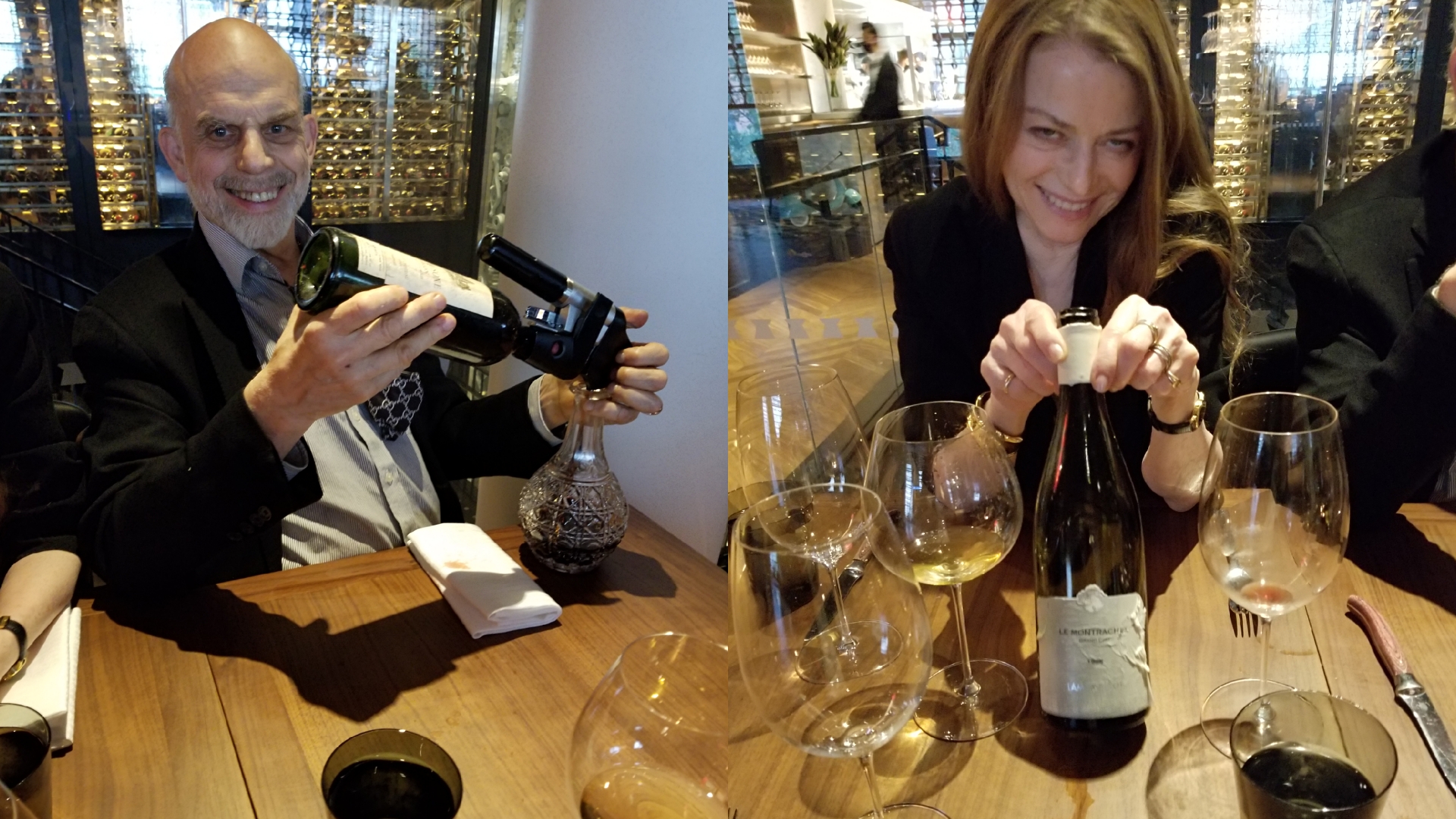 We then moved on to the 1962 Château Ausone and 1961 Château Ausone courtesy of Dr. Snady who is a well-known gastro-enterologist-and wine collector/aficionado for many years. Harry, as he likes to be called, has been a fan of Ausone since he first tasted the wines from the 1920s years ago. Through the 1930s, Ausone was the most expensive red wine made in Bordeaux. After WW II its reputation declined and has not been restored to its rightful place until the late 1990s.  Harry never accepted this reputational demotion. Thanks to him I have taste excellent bottles of the 1953 and 1959. Harry has owned these wines for a long time, well before fake bottles were in common circulation. In fact, 1962 was one of those vintages which turned out to be much better than the weather would have us expect. True, the wines were softer and quicker to mature than the 1961s but were almost uniformly delightful to drink. It was only because the 1961 Ausone was so extraordinary that the gentler, kinder 1962 seemed less stellar. Soft, juicy and refined with a lovely tobacco bouquet, it certainly did the Chateau and the vintage proud. I wish every 59 years old wine tasted and smelled so good! The 1961 was another story. This fantastic vintage which started out so poorly and ended so gloriously, produced a very small quantity of wines of singular olfactory intensity and rich inner-mouth focus. The 1961 Ausone was both true to the vintage and to the property itself. The synthesis of softness and firmness provided the ideal background for the dark cherry sweetness at the very core of the wine with a marvelous spicy overtone infused with scents of top-quality cigar tobacco. I would never have guessed the wine to be sixty years old; I would have said more like 20-25 years of age. A glorious wine, one of the finest mature Bordeaux I have tasted in years. Thank you, Harry and Laurel!