In alphabetical order, Bonneau, Chapoutier, Château Rayas, Chave, Guigal, Jaboulet and Vernay are not just seven of the best and most famous wine estates of the Rhône, but seven that one will easily find included in any serious wine expert's hypothetical "world's all-time, one and only, no discussions allowed, what are you crazy for even just daring to think differently" best 50 wine estates list. In case all that didn't drive the point home, I am writing about what would amount to be a definitive list of sorts. Mind you, not a list of definitive wines (for there would be far too many to include); I have picked one wine from each estate, a list of wines that is as good as any by which to really get to know what the magic of this specific viticultural corner of France is all about. Clearly, I could have chosen many other wines and more famous vintages from each estate (and I could have included a few more estates, as there are so many great ones in the Rhone, a real embarrassment of riches: Beaucastel, Clape, Pegau…the list just goes on and on!): but the point is that each one of the wines on this list is mesmerizingly good without it necessarily being a "century" wine, but each showcases to full effect just how talented and unmissable these seven wineries are.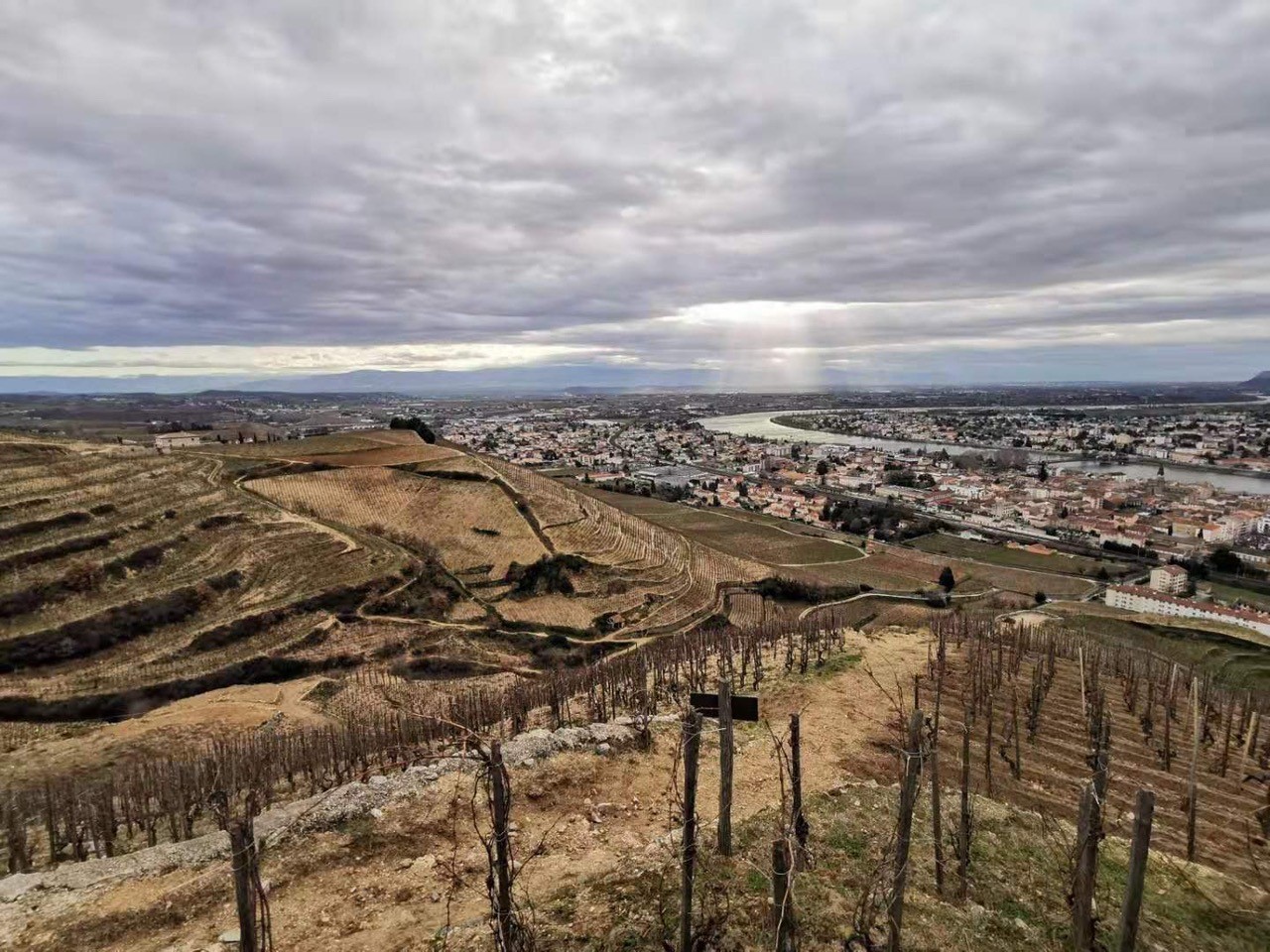 The Rhône valley of France offers wine lovers myriad unforgettable drinking possibilities; it is, after all, the area where some of the world's greatest wines are made. Whether you love white wines that are chiseled and minerally or rich and honeyed, or you pine for reds that range from the juicy and vibrant to the thick, sultry and velvety, the simple truth is that the Rhône offers something for everyone. Its wines are impossible to tire of. And the great thing is that these wines come in all colours (white, red, rosé), shapes (angular, soft, rounded) and sizes (thin, medium, big, extra-large, and "supersize me"). For example, the northern Rhône is justly world-famous because of the outstanding whites made in Condrieu (the region that gave us Viognier) and smoky, violet-tinged Syrah-based reds ranging from the lighter-styled but flavorful ones of Crozes-Hermitage and Saint-Joseph to the bigger, mineral, tobacco and forest-floor redolent reds of Côte-Rôtie, Cornas and Hermitage. The song remains the same in the Southern Rhône, where a litany of world-class wines await, including the historically famous ones of Châteauneuf-du-Pape and the often amazing wine buys that are those of Vacqueyras and Gigondas, for example. Clearly, not all is just dandy (it isn't so anywhere else, for that matter) with too many overly alcoholic, jammy wines offering no sense of place being made, but for the most part, the Rhône is a treasure trove of many excellently-priced, food-friendly, and absolutely delicious wines. Even better, of very distinctive wines.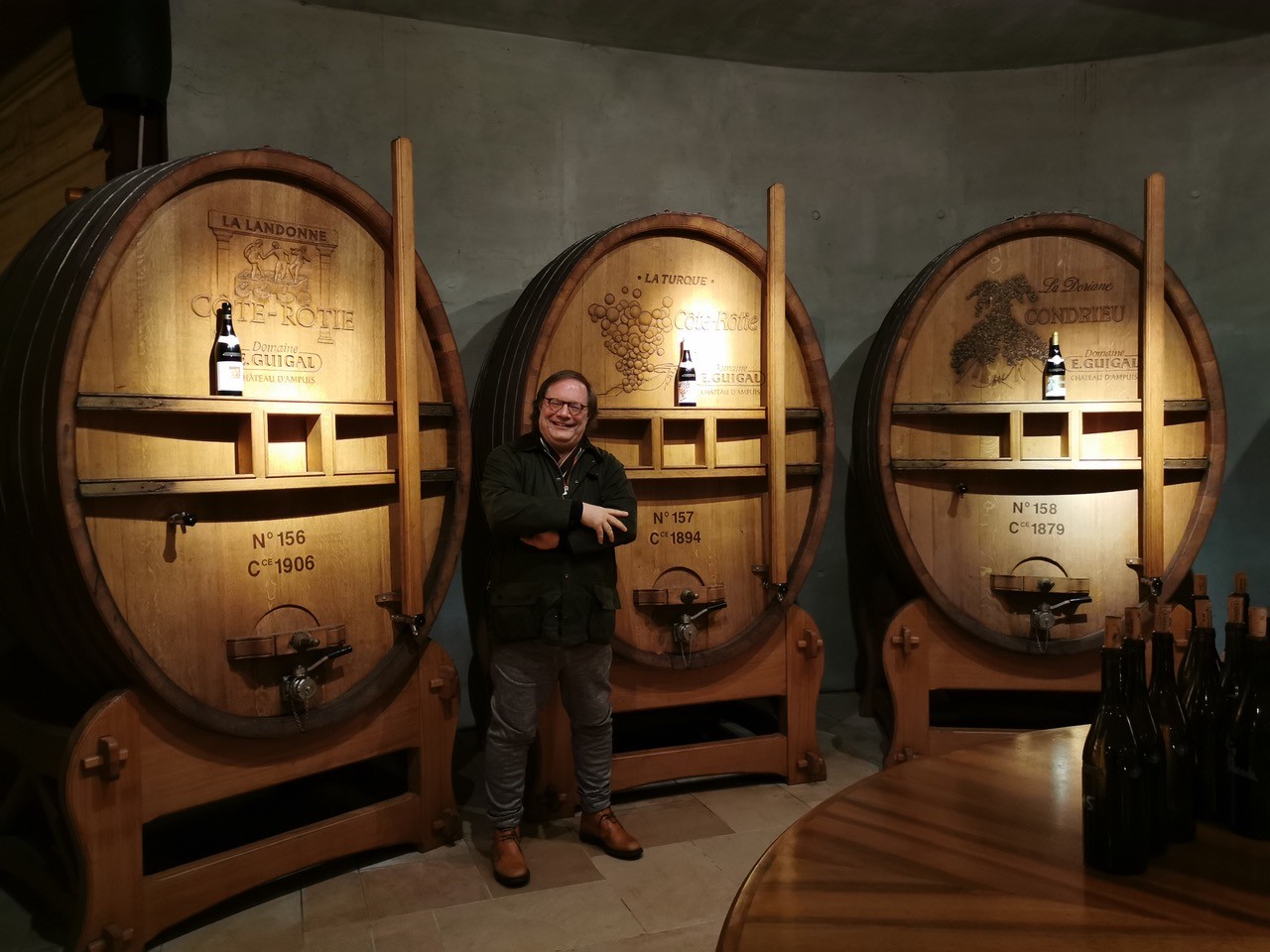 A recent spate of tastings and dinners in which one great Rhône bottling after another graced my lips (and tastes buds) proved that and then some. In fact, these wines had me musing that there are few other world viticultural areas where there is such a concentration of legendary estates making wines that are to die for (figuratively speaking, of course). The short list of wines in this report offers a glimpse of what the Rhône can deliver wine-wise, and at the highest level; in fact, as mentioned previously, the list could have been much, much longer, but this heavily abridged one will suffice in serving its purpose, that being to make readers and all wine lovers in general more aware of just how truly fantastic some Rhône wines can be. Even more impressively, keep in mind that many of the wines included in this report are neither the estate's top wine nor an especially trophy vintage sought by collectors all over the world, which makes them and this list all that much more noteworthy. It is safe to say that the quality level of what at least some Rhône producers are delivering in their bottles is truly remarkable. And while every wine producing region has its share of duds and stellar names, few anywhere can boast the seven iconic producers of the quality and importance level I list here. Clearly, there are others that would have been deserving of being included and to which I will devote a second list in the next months.
The wines in this report were tasted over a three-month time span, between November 15, 2020 and February 15, 2021 in Shanghai, where I live. They were chosen based not only on their overall balance, concentration, depth, true-to-type personality, and faithfulness to the terroir they represent, but also on the estate producing them, estates that have huge historical, viticultural, winemaking, and commercial merits. The seven estates in this report are unquestionably among the most famous and finest estates of the Rhône (I repeat that I will follow up this article with a second article devoted to seven other iconic wines from the Rhone soon). The wines are all drinking perfectly well now, though practically all will benefit from still further aging. Best of all, in their delivery of a joyful drinking experience and a moment of real bliss, they are virtually guaranteed to bring smiles all around the dinner table. Which, if you allow me, is in itself reason enough to sing their praises at any time, but even more so in the Covid-plagued times we live in now.
Chapoutier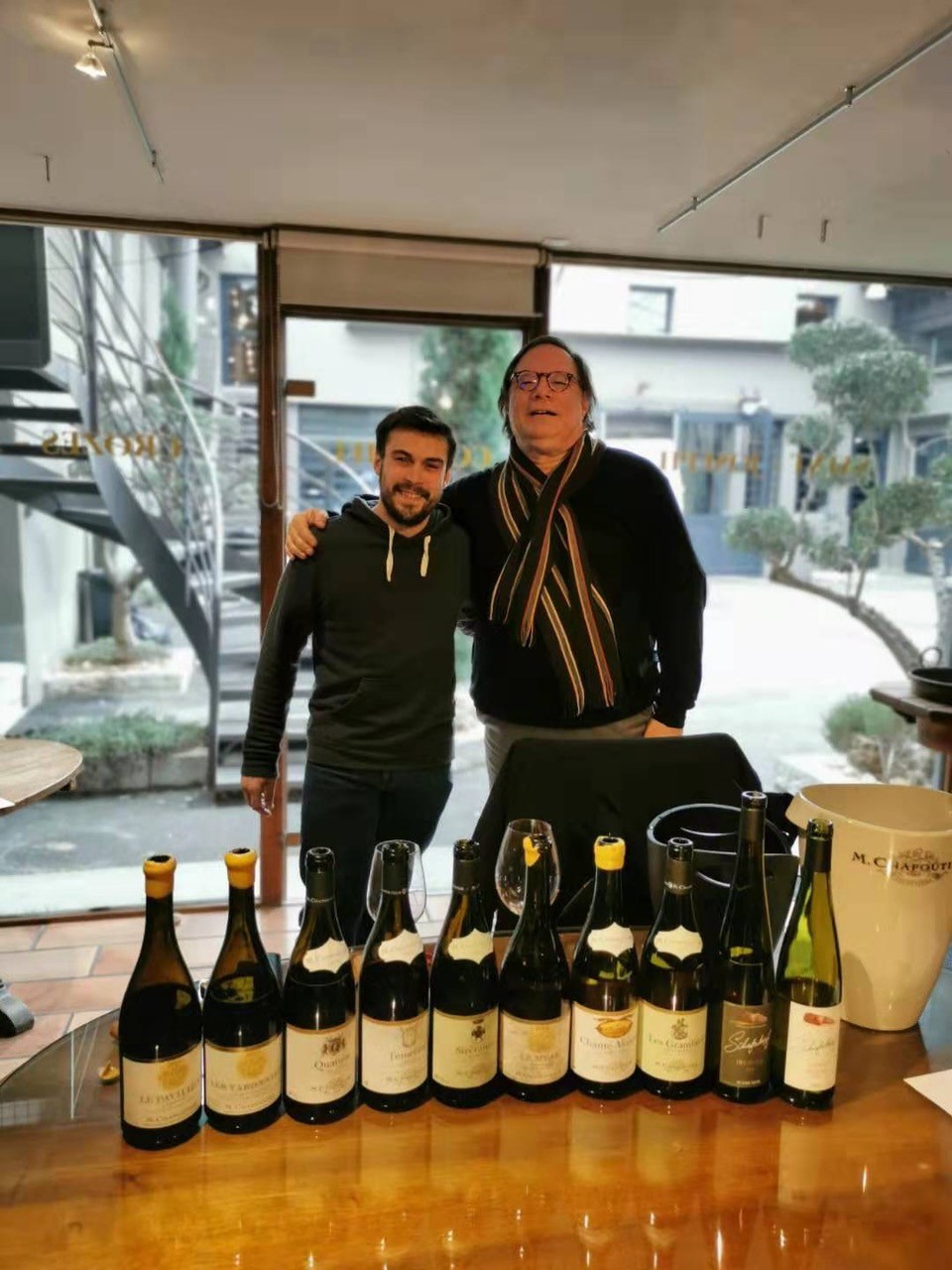 Originally founded in 1808 as Calvet et Compagnie (of subsequent Bordeaux fame), the firm was sold to Rodolphe Délepine in 1883. It was in 1897 that Chapoutier became a reality, with Marius Chapoutier, a native of the French Ardèche region, joining forces with Délepine to create the Délepine et Chapoutier firm. And in 1922, when Délepine retired, Chapoutier changed the name of the company to Chapoutier et Compagnie, for all effects the ancestor of today's world-famous M. Chapoutier winery (that name dates back to 1955). And so it is that the Chapoutier estate is one of the Rhône's oldest, with a similarly long and distinguished history of fine winemaking. Today Chapoutier is a household name in wine circles everywhere, and rightfully so, with interests in many different world wine areas (to name a few: Alsace, Champagne, Roussillon, Germany, Australia) and vineyards in all the major Rhône appellations. Much of this expansion is due to the work of Michel Chapoutier, who since taking over his family winery in 1990 at age 26, literally transformed it into one of the leading wine producers of not just the Rhône Valley, but the world. He instituted severe pruning techniques, reducing yields to 25 hectoliters per hectare. He also began campaigning heavily on behalf of biodynamic farming and winemaking, doing away with the use of chemical pesticides and fertilizers in the process, while insisting on hand-harvesting, and using only natural yeasts. In another highly meritorious but often overlooked move, he introduced braille on labels (since 1996, all M. Chapoutier labels have included braille in honor of Maurice Monier de la Sizeranne, the creator of a modern abbreviated braille form, and who was the original owner of the Chapoutier vineyard in Hermitage. His is also the name of one of Chapoutier's Hermitage wines). Today, while still clearly very much at the helm of the winery, Michel works in close contact with the next generation of Chapoutier family members (the eighth generation, in fact), constituted by his daughter Mathilde and is son Maxime Chapoutier.
2011 Chapoutier Ermitage Le Pavillon                    97
Deep red-ruby, boasting aromas and flavours of red cherry, blackberry nectar, aromatic herbs, vanilla, licorice, tobacco and kirsch, the 2011 Chapoutier Ermitage Le Pavillon is a simply amazing wine. At once monstrously powerful yet refined and nuanced, it is exceptionally smooth and light on its feet, and truly unforgettable at every sip. Made in a super-ripe style but not on that is immediately tiresome and boring (and therein lies its true greatness, for combining those two characteristics is a neat trick few are really capable of pulling off), the grapes are sourced from the Les Bessards vineyard, a grand cru site if there ever was one (in fact, as a zonation study and subsequent classification was never carried out in Hermitage, and so Les Bessards, located on the western side of the Hermitage hill and one of the world's true grand crus, is only a lieux-dit). At roughly 130 meters above sea level, Chapoutier's vines are planted in the lower reaches of this cru, the soils of which are mostly made of reddish granite that help one understand why the wine is both spicy and fresh at once. The specific micro-biota does the rest in helping express this particular section of Les Bessards terroir, and you haven't really tasted a great Hermitage wine until you've tasted one that is this good. But of course, even then, you'll have tasted only one facet of the magic that is "the hill". For the rest of the story, you'll have to try Chapoutier's other single cru Hermitage wines (or read my upcoming reports and vertical as on TerroirSense Wine Review). Drinking window: now-2036.
Château Rayas
If many wine experts were pinned with their backs to the wall and not let go until they blurted out what in their mind was the single greatest Rhône wine of all, many would undoubtedly pick Château Rayas (then again, just as many would probably mention Chave, others Chapoutier, others still Guigal, others still another name…such is the beauty of wine).
Château Rayas is an ancient, storied property. The Reynaud family set sail off at the estate back in 1880, and their descendants are still manning the ship today; but in fact, not many people are aware that it actually all began due to very unfortunate circumstances: Albert Reynaud lived close to Châteauneuf-du-Pape and was only forty-five years old when he went deaf, forcing him to reinvent himself with a new career. Luckily for everyone who loves wine, he opted to become a winemaker in the Rhône valley where he purchased Rayas. It was under his successor, Louis Reynaud, that Rayas became one of the first wineries in Châteauneuf-du-Pape to estate-bottle and sell its own wine.
Today, the estate is run by Emmanuel Reynaud, who had been in charge of Château de Tours in Vacqueyras since 1989 prior to following in the footsteps of his uncle, the much esteemed Jacques Reynaud. Mostly planted to Grenache, the estate boasts 15 different parcels spread out over 3 vineyards (Le Couchant, Le Coeur and Le Levant) in which generally north-facing vines are planted on red, sandy soils, with small amounts of limestone and clay. Somewhat atypically for much of the better portions of the appellation, very few rocks and stones are present, with the landscape dominated instead by a very fine, sandy soil. It's the lack of stones and the large amount of clay in the soil that helps ensure Rayas benefits from a much cooler microclimate than most, at least in this neck of the Châteauneuf-du-Pape woods. The presence of large conifer and deciduous trees further contribute to the coolish microclimate: that of Rayas is in fact the coolest terroir in Châteauneuf-du-Pape (and therefore not surprisingly Rayas is always one of the last properties to harvest in the appellation).
1989 Château Rayas                    100
This is an easy one: simply put, still today, the 1989 Château Rayas is one of the twenty greatest red wines I have ever tasted. The world's millionaires will no doubt have had, and still have, a ton of fun trying to decide over the years (and over multiple attempts, clearly) which is better, the 1989 or the 1990 Rayas, but for me the elegance of the former wins out over the slightly over-the-top opulence of the latter every single time. Bright deep red, unbelievably sexy, silky and complex, the nose alone is that of an unforgettable 1000 point wine (for in this case, 100 points just doesn't cut it) of red cherry, raspberry jam, incense, cinnamon, nutmeg, tobacco, sandalwood and so much more I would be another hour writing about if I had to describe every aroma you can pick up on their fabulous nose. The sleek, sweet and suave, with an incredibly fine-grained quality and a plump juiciness that are literally impossible to forget, not to mention the almost impossibly long finish and the absolutely luscious, refined, mouthfeel. A wine of unbelievable purity of fruit that is extraordinarily silky and elegant in its otherworldly texture, the 1989 Rayas is a truly unforgettable wine. Drinking window: now-2030.
Chave
Founded in 1481, the venerable Jean-Louis Chave estate's wines are much sought after from California to Australia, and there isn't a collector worthy of his pocketbook that isn't eager to latch onto a few especially coveted Chave wines and vintages (all the Cuvée Cathelins, for example: made only in the best years, this special cuvée offers a different take on Hermitage than the regular bottling, as it's made with grapes sourced in the same lieux-dits, but blended in different percentages) so you know the estate is on to a good thing. In fact, at sixteen generations and counting, it would be a real shame if this estate's wines were not as unabashedly great as they are, because Chave represents one of the world's most storied and famous wine estates we all want to see succeed. Now run by Jean Louis who began working with his father Gerard in 1992 (after completing undergraduate studies at University of Connecticut and a degree in oenology at Davis), at Chave they have always been known as master blenders. At Chave they skillfully unite the characteristics of specific Hermitage lieux-dits into one magnificent whole (notably, it's the steep, granitic slopes of Les Bessards that provide much of the Chave Hermitage's fruit).
1990 Chave Hermitage                    97
Long-lived wine of great purity, elegance, power, and finesse, the 1990 Chave Hermitage is yet another winemaking tour de force from the Rhône. Deep bright red, offering a panoply of violet, rosehip, red and dark cherry, sandalwood, tobacco, leather, earth and sweet spice aromas and flavours, complicated by botanical herbs and a shot of minerals, the wine finishes long and insidiously sweet with a very fine tannic grain. The 1990 Chave Hermitage showcases what is one of this estate's best qualities that is the ability to make powerful and concentrated wines that are seemingly seamless. Fully mature but weathering old age beautifully, this wine can be enjoyed now or held on to a few more years, but I wouldn't insist on deferring gratification too much longer (or tempting fate, for that matter). In fairness to my readers, I do need to point out that over the years I have had a few bottles of this wine that were just slightly marred by gamey aromas, though, just as fairly, I also want to say that this specific bottle did not offer any such notes. Drinking window: now-2028.
Georges Vernay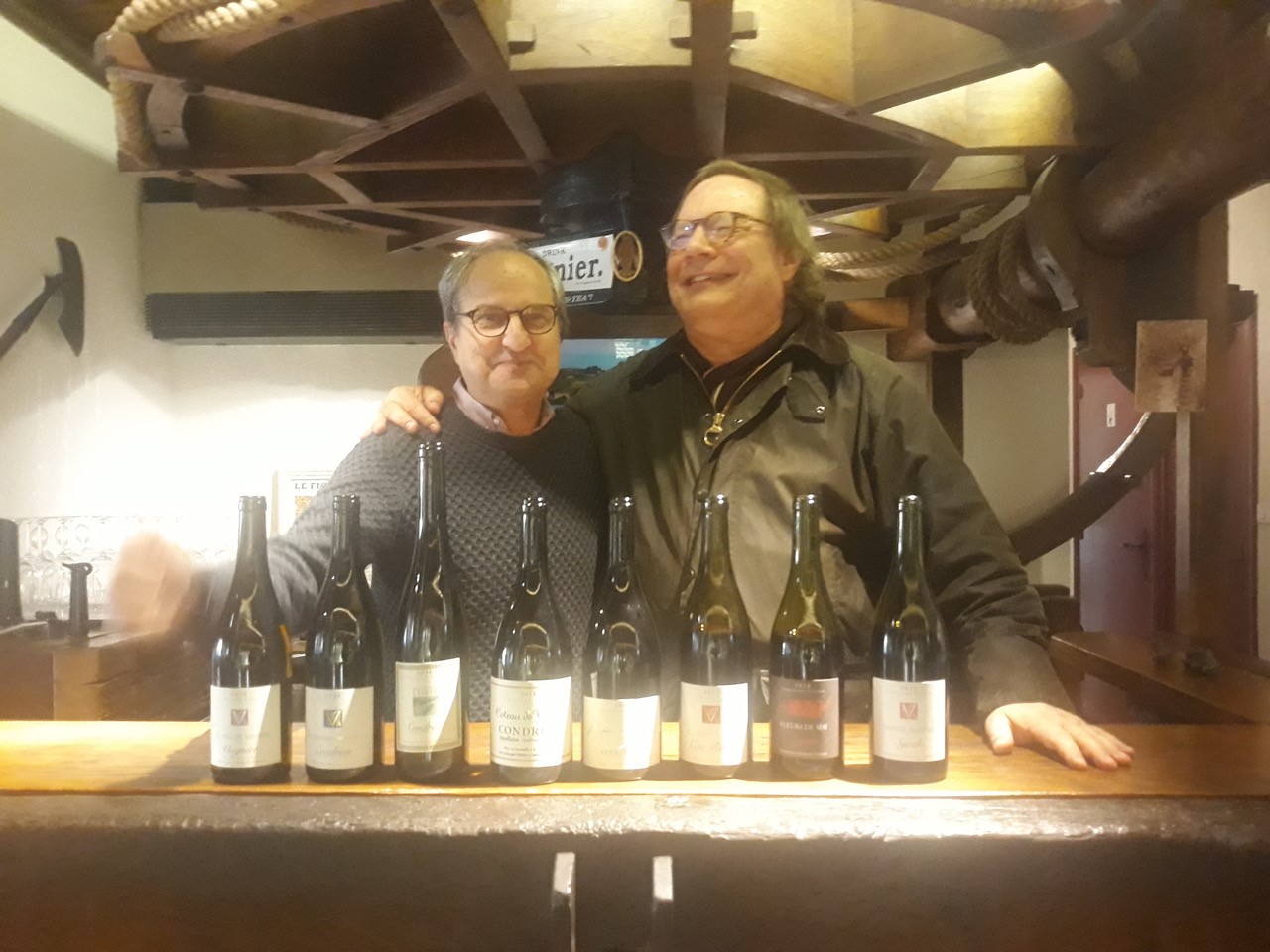 If Viognier even exists today it is all due to the man whose name is still honoured on every wine label from this estate: Georges Vernay, whom I had the pleasure of meeting on numerous occasions when visiting the estate now run by Christine Vernay, winemaker, and her husband Paul Amsellem (sales and marketing). Georges is no longer with us, but his work has been continued with fantastic bravura and truly rare talent by this brilliant and highly likeable husband and wife duo, and the good news is that now their just as talented and likeable daughter Emma is now at the estate after years learning elsewhere and is getting ready to slowly take over from her folks.
In the 1950s, Georges realized that his beloved Viognier grape had been reduced to only about six hectares (for the world) and happily for all us wine lovers, decided that really didn't do. Back then, a kilo of apricots cost more than did a kilo of Viognier grapes, and people in Condrieu were uprooting vineyards to build second homes with pools instead. But thanks to Vernay's tireless efforts on behalf of both grape and appellation, today Viognier is grown all over the world, and the Condrieu appellation has become world-famous. Christine Vernay took over the winery in 1996 and the estate has never made better wines. One in particular, the Condrieu Coteau de Vernon, is rightly considered by most everyone as the world's single greatest Condrieu wine. Much of this fabled wine's quality stems not just from Christine's talent but from the terroir of Coteau de Vernon, most likely the world's single best plot of land on which to grow Viognier grapes. In brief, this site (its geology, its climate, its microbiology – Domaine Georges Vernay is certified organic) allows for the expression not just of the oily power of the Viognier grape, but also the aromatic subtlety that is often lacking in Viognier wines made in lesser areas.
2017 Condrieu Coteau de Vernon                    97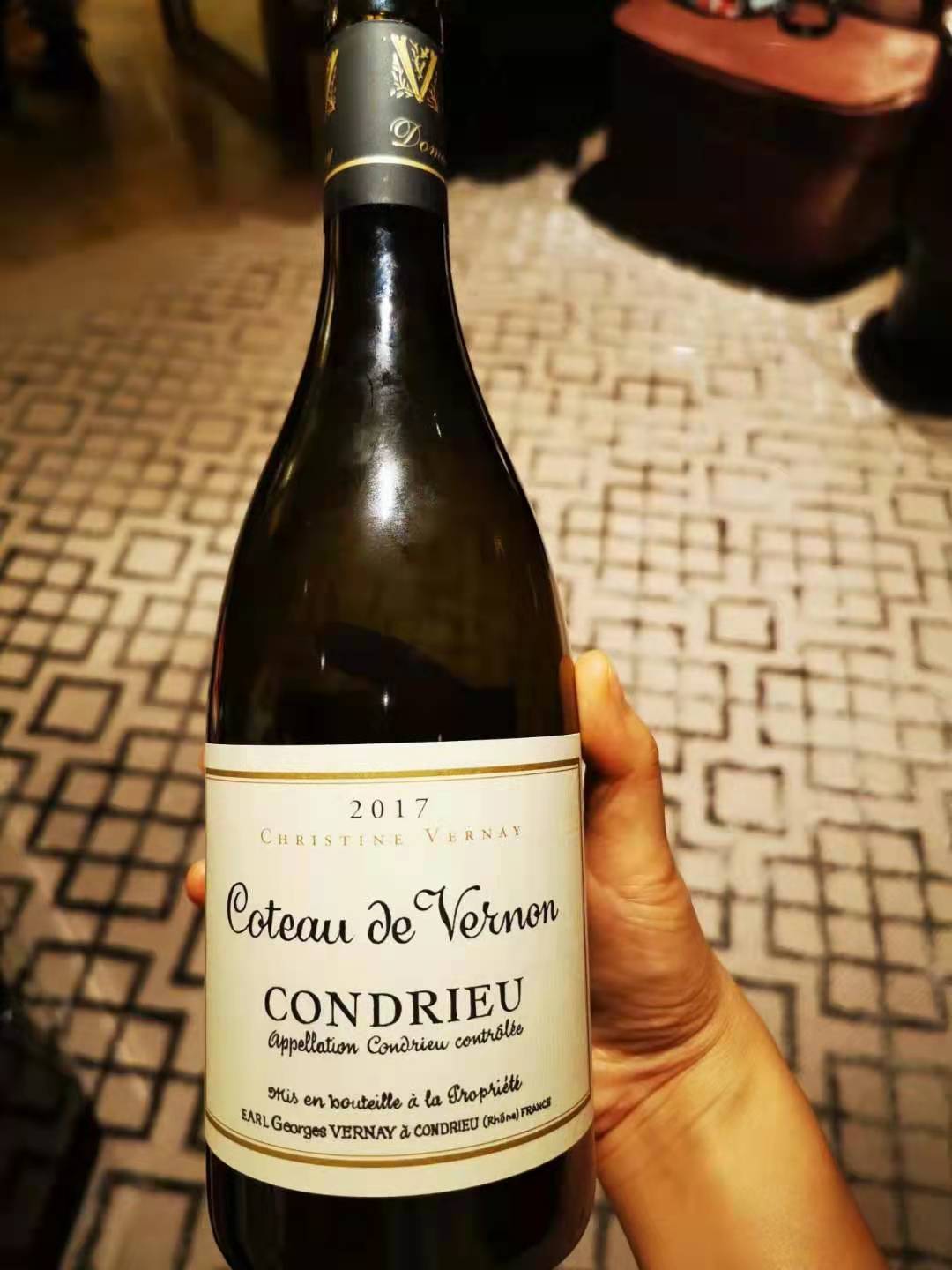 The 2017 Domaine Vernay Condrieu Coteau de Vernon was extraordinary: in fact, one of the best young Vernons I have ever tasted. Not as rich and opulent as some other vintages of this world-famous wine, but explosively perfumed and downright dainty in its lifted texture, the 2017 is beautifully pale-golden in hue, and exudes truly memorable aromas and flavours that are archetypically Viognier: apricot, white and yellow peach, white pepper, hawthorn, lime, pear, orange peel, violets, orange flowers and jasmine. It was vinified and aged in barrels (25% new in 2017, which is more than the 15% of the 2018 Coteau de Vernon). There have been more famous, even better vintages than the 2017 Condrieu Coteau de Vernon, but I've had this wine at dinner numerous times over the last year or so, and I have found over this stretch that it always ends up being everyone's favourite at evening's end, and that has to count for something. And so it makes my list here. Drinking window: now-2028.
Guigal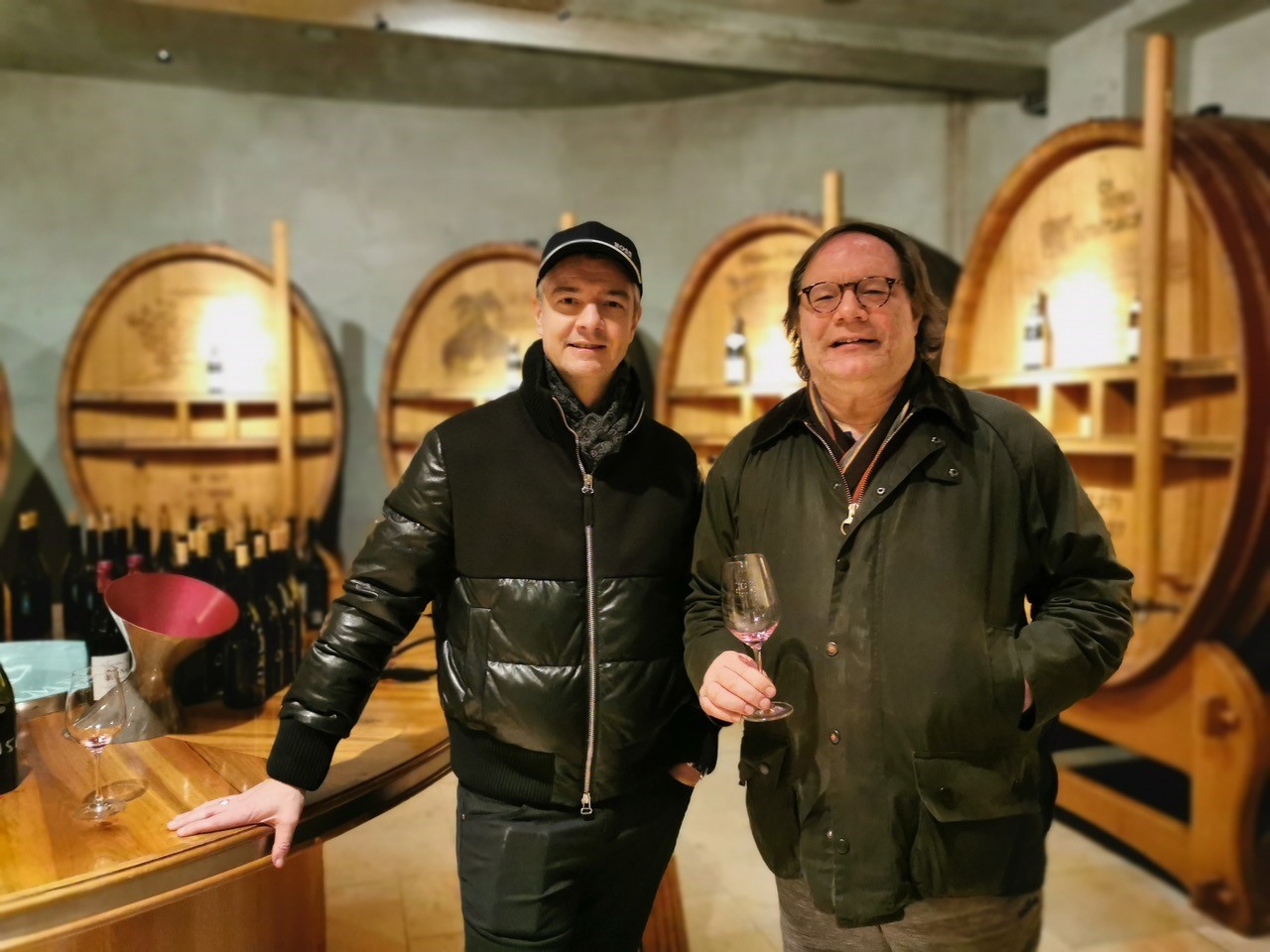 Maybe because I seriously started visiting the Rhône, with as many as three trips a year at the time that Philippe Guigal was beginning to take over the family winery that I have a soft spot for him, his family and his wines. But the fact is that even without memories of those halcyon days, it is impossible not to rank Guigal as not just the most famous producer in the Côte Rôtie but also one of the ten greatest wine estates in the whole world. Not only does the family produce three of the world's twenty-five or so best red wines (the famous La Las) but their entry level wines such as the Côtes du Rhône are of a quality level that puts to utter shame similarly large producers everywhere (also one of the largest négociants in the world, in fact any of Guigal's lower-priced wines are excellent: the early-drinking, smooth Châteauneuf-du-Pape and the Côte Rôtie are but cases in point). And it is nothing less than astounding just how much has been accomplished in such a short period of time: Guigal was founded only in 1946 by Etienne Guigal right after he left the then famous Rhône estate of Vidal-Fleury, where he had worked for close to twenty years (in an interesting example of life's cycle, Guigal ended up buying the Vidal-Fleury estate in 1984). Following in Etienne's big footsteps was his son Marcel, who began working with his father in 1961 and deserves credit for turning the Guigal firm into the world class powerhouse it is today. It is also fair to say that prior to Guigal arriving on the scene zonation and single cru wines were not typical of the Rhône, where wines were always made by blending grapes from different lots together.
2016 Saint-Joseph Vignes de l'Hospice                    96+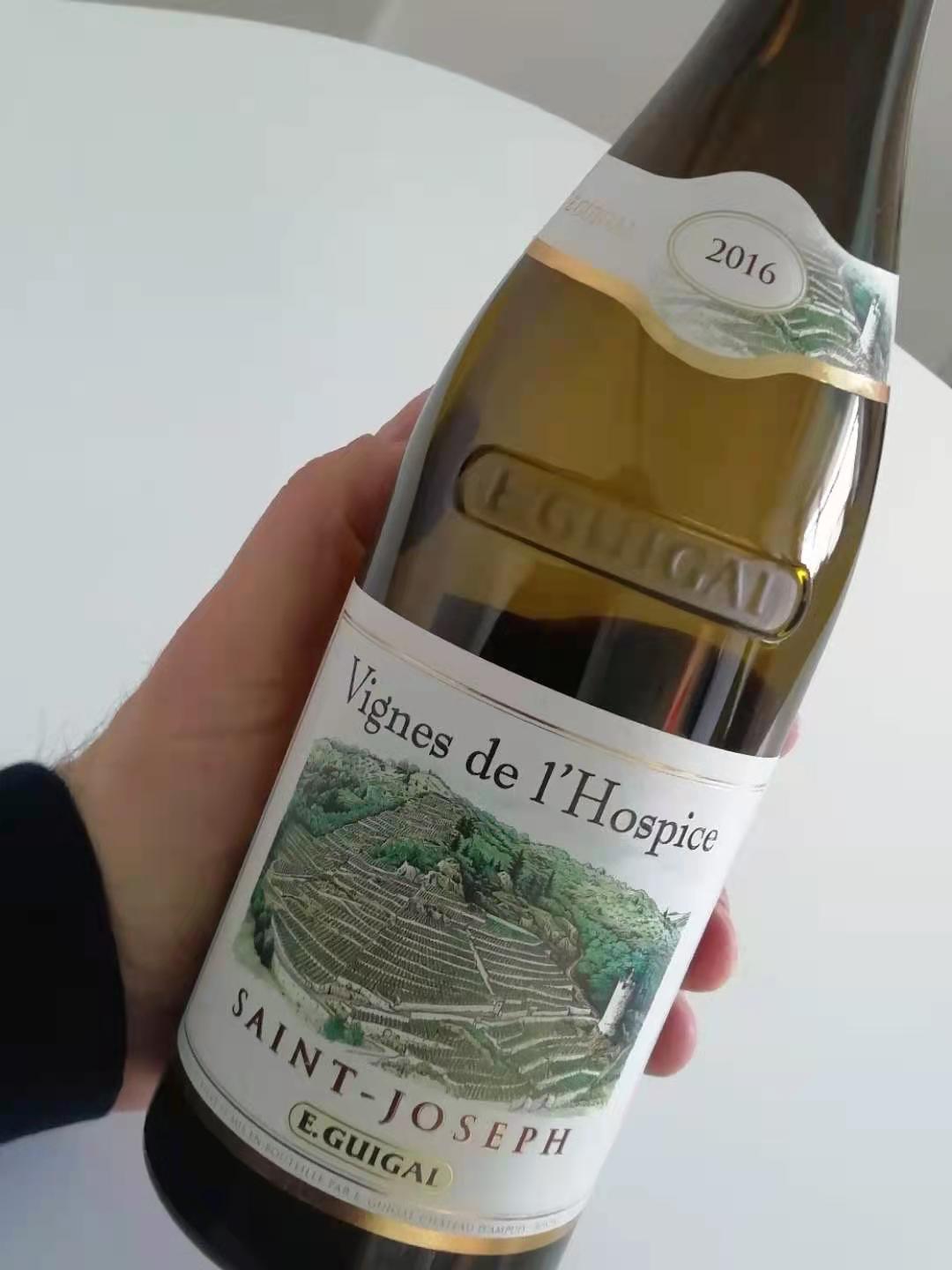 Deep, brilliant ruby-red. Boasts ripe cassis, blackberry nectar, violet, and sweet spice notes on the complex nose. Then similar flavours to the aromas, plus a healthy dollop of sweet vanillin oak (that still needs to be digested), and truly noteworthy minerality. Finishes long and seamless, this is a Saint-Joseph like none you have ever tried before, and is made very much in the mold of Guigal's famous La Las. Refined but beautifully balanced, focused and concentrated, it will develop splendidly over the next four to five years. Then enjoy for another ten (at least) after that. A truly beautiful, seamless wine that showcases the utmost elegance that the best wines of Saint-Joseph have in spades (wines that were once considered to be superior to those of Hermitage!), the Guigal 2016 Saint-Joseph Vignes de l'Hospice will easily convert you into a Rhône wine lover! Made from 20 to 80 years old vines and aged for thirty months in new oak barriques, this is a suave beauty the first taste of which will have you immediately realize you are in the presence of greatness. It is now also a monopole wine after Guigal was able to buy the sections of the vineyard previously owned by the Jean-Louis Grippat and de Vallouit estates. Made from a cooler, east-facing, and absolutely beautiful vineyard that is very easy to admire from the Les Bessards vineyard on the Hermitage hill across the river (coincidentally, the soils of the two sites, broken granite, are very similar), the Vignes de l'Hospice plot is located just above the town of Tournon. Drinking window: 2025-2034.
Henri Bonneau
Henri Bonneau, the twelfth generation of wine growers in his family (he made his first vintage in 1956!), died from complications of diabetes at age 77, but the wines he left behind will ensure that his legacy will never be forgotten. Bonneau seemed to have a real understanding of, maybe even an innate talent for, the Grenache grape, elevating its liquid alcohol-containing form to heights unthinkable for most everyone else (though his red also usually included small amounts of Mourvèdre, Counoise and Vaccarèse). He practiced very low yields (10-12 hL/hectare was a "normal" volume), late harvesting and did not de-stem. His were wines of power yet grace, and those two qualities are not so easy to combine: only the world's greatest vignerons are able to do so regularly. Depending on the vintage, Bonneau made as many as four different cuvées of Châteauneuf-du-Pape, but his entry-level wine was often better than the top wines of most other estates. It is safe to say that only Rayas and Beaucastel could hold much of a candle to him, quality-wise. Bonneau fermented in cement tanks and then kept his wines in old large Burgundy barrels for up to ten years and bottled only when he thought the wine was ready.
Henri Bonneau 2017 Châteauneuf-du-Pape                    95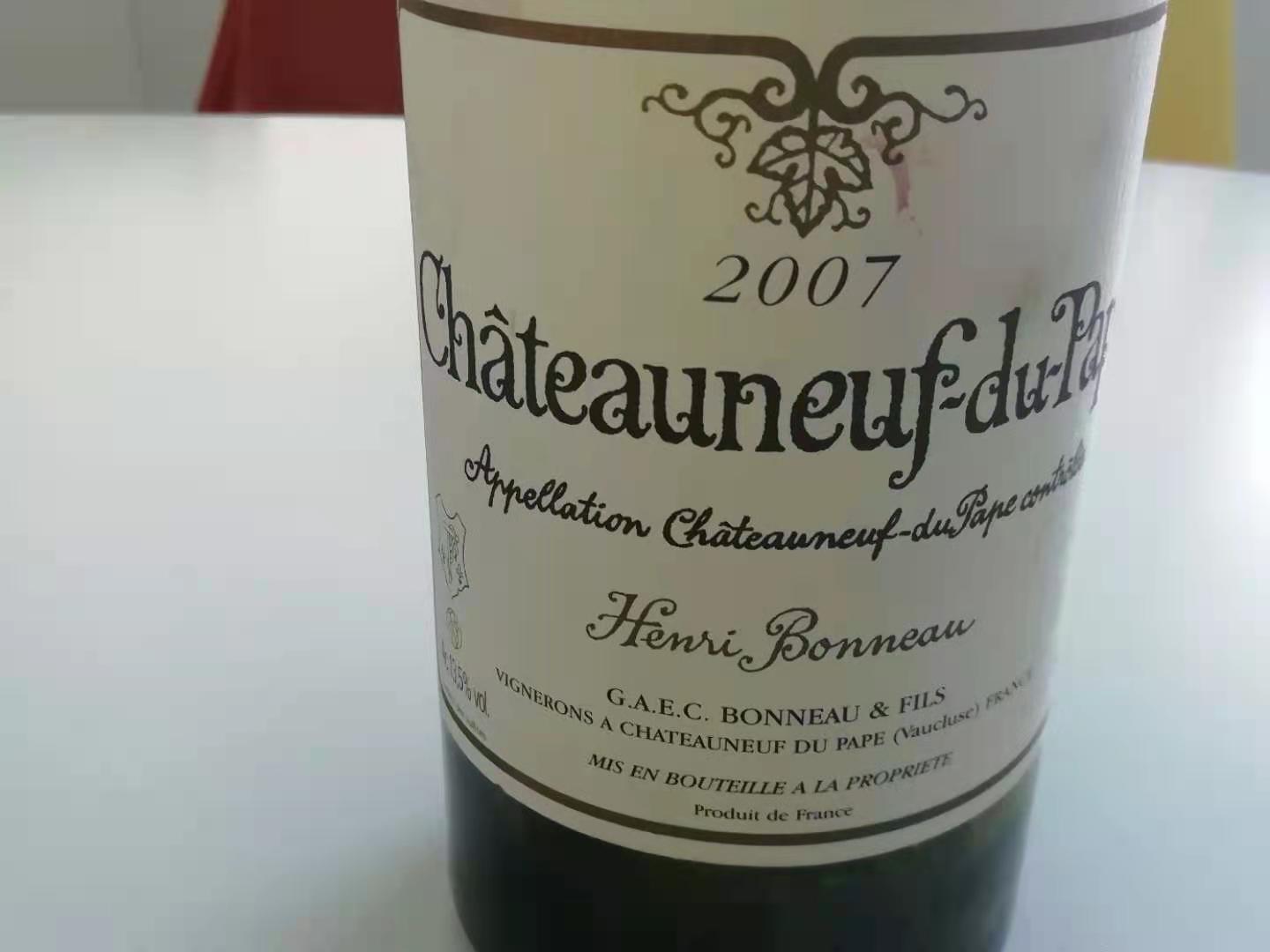 Deep purple-ruby. Extremely vinous, brambly nose speaks of dark plums, violet, garrigue, tobacco and roasted chestnuts, plus a shot of liquid minerality. Powerful and deep on the palate, but with vibrant acidity nicely extending the blue and black fruit and herbal flavours on the long silky fresh back end. This truly mesmerizing wine packs in amazing levels of power and flavour but does so with amazing grace and delicacy, a really neat trick to witness, and one that only star-level winemakers can really pull off. I also want to emphasize just how much this beautiful wine was so much more open and complex the next day after opening the bottle, so decanting well ahead is a very good idea. Just one sip of the Henri Bonneau 2017 Châteauneuf-du-Pape will have you finally understand what the words "greatness in the glass" really mean. Drinking window: 2024-2034.
Jaboulet
Founded in 1834, f or most of the second half of the 20th century, Paul Jaboulet Aîné was the famous name in Hermitage estates, with a slew of legendary vintages to its credit. Its wines were was the benchmark, the yardstick, by which all other Rhône wines were measured. And despite being a very large family-owned négociant that bought a significant percentage of its wine and grapes from other growers (Jaboulet was very adept at establishing networks with hundreds of the Rhône's best growers from whom they bought extremely high-quality fruit), the winery nonetheless hit the ground running by owning as much as a fifth of the best and most famous Hermitage vineyards (and very good vineyards in Crozes-Hermitage as well). Throughout most of its history, the firm always made many very good to outstanding wines at all price points (for example, their white Chevalier de Sterimberg was always a very solid, dependable white wine that was always a fantastic buy). However, it was their bottling of Hermitage La Chapelle, with the cute chapel depicted on the neck label that made their reputation, placing Jaboulet among the world's truly iconic wine estates. The 1961 and the 1978 La Chapelles are two of the world's most sought after wines by collectors at auctions everywhere. Unfortunately, the emergence of estate-bottling in the Rhône in the 80s would come to mean that Jaboulet would lose some of the high quality sources of their grapes, and the untimely, premature, passing of Gerard Jaboulet in 1997 did the rest. And so, after falling on slightly hard times, with many wines no longer quite as magical as their reputation called for, the Jaboulet firm was sold to the Compagnie Financière Frey, owners among other things of Château la Lagune in Bordeaux. In fact, most of Jaboulet's wines of the 1990s have been effectively written off by many (so-called?) wine experts; and although I think there is some merit to that argument, I also believe that the specific point has been overstated, at times to the point of unfairness. In wine writing, rugby-style pile-ons are unfortunately far too common.
1999 Hermitage La Chapelle                    95
A wine that proves my point and then some is the 1999 Paul Jaboulet Aîné Hermitage La Chapelle, a wine of real beauty, grace and refinement, exceptionally smooth and pretty. Don't take my word for it, open a bottle and see for yourselves. Though clearly not the most concentrated Hermitage you'll ever taste (and for this reason it was immediately lumped into a generic "not as good as this wine used to be" category), it is instead drinking beautifully right now and will prove a perfect match with many a meat dish you'll want to try. Bright deep red, it boasts aromas of red cherry, strawberry, sandalwood, rosemary, tarragon and leather complicated by nuances of cinnamon and black pepper. Very smooth and light on its feet, it just glides effortlessly on the palate, smothering your tastebuds with a sultry coat of Syrah-based sexy goodness and very noteworthy suave length. Simply put, it's hard to find a more enjoyable red wine to drink right now, and I only wish I had more bottles of this very classic, timeless and absolutely seamless beauty stored in my cellar. It recently brought a magical evening of fine wine, food and friends to a wonderful close. Drinking window: now-2028.