Over the last six years I have had a chance to taste close to a thousand Chinese wines and have visited wine producing regions as different as Huailai, Ningxia and Shandong. As always, I have done so by essentially avoiding sponsored tastings and paid-for trips and hotel stays, preferring to do things on my own and in the way I believe they ought to be done, helped in this by my friends (and now also work colleagues) at TasteSpirit/TerroirSense. I have therefore been able to navigate the country and go see the wineries and meet their owners and technical staff and can say and write things as I see them, and so no, I don't have to laughably score wines 95 points or more to exist or to please someone. I am routinely visiting Chinese wine production areas every other month or so, each time for anywhere from five days to a week, and am getting to know the winery owners and technical staff, getting a better and better handle on the Chinese wine reality of today.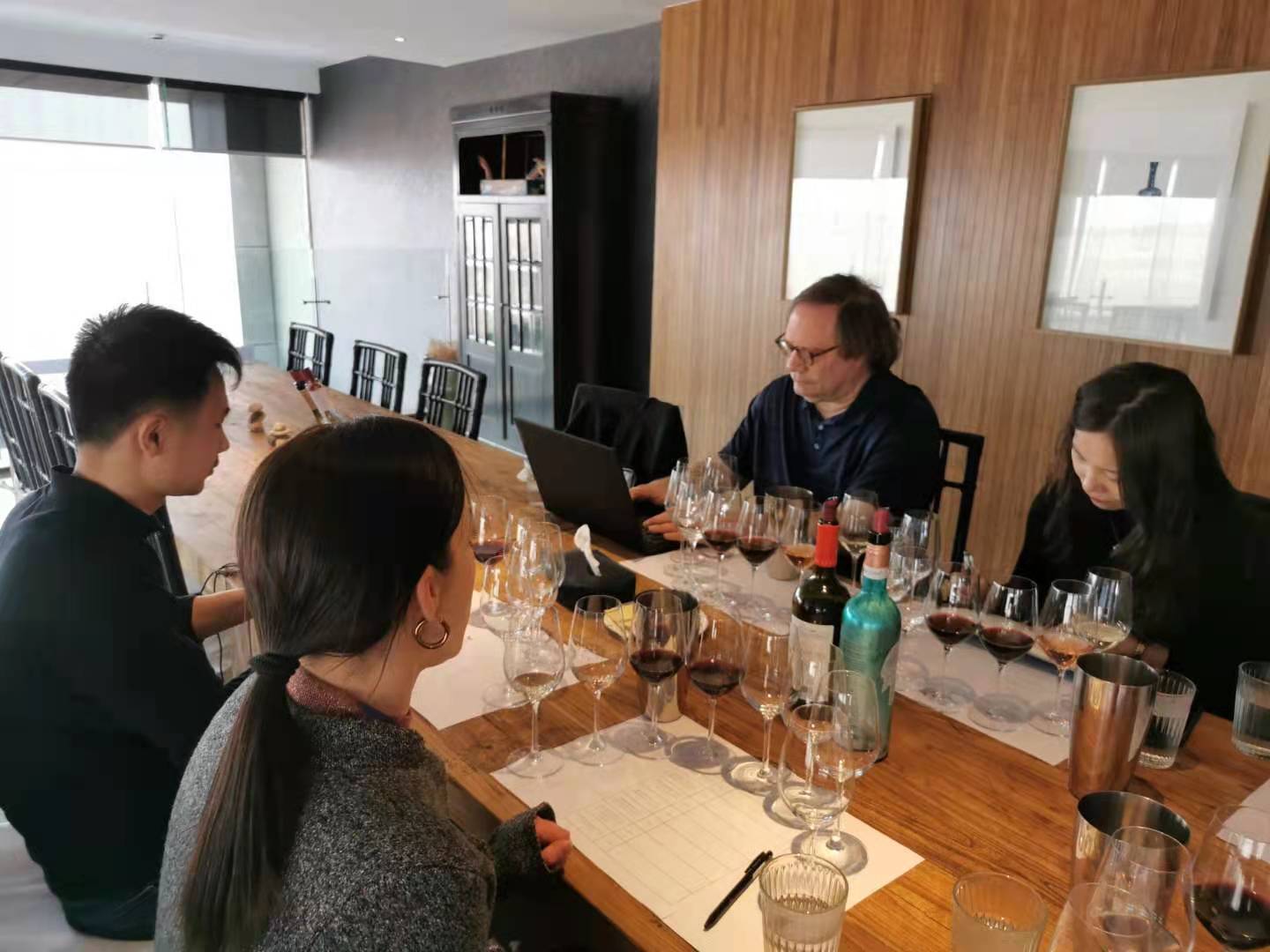 And so it is that it is not without importance that I am happy to report that there is no doubt in my mind that the quality of Chinese wine has improved greatly in these six years: importantly, it is becoming increasingly clear that a number of grape varieties have adapted remarkably well to the Chinese environment. And even more excitingly, there appears to be the potential to make not just world class wines in China, but wines that express the great diversity of Chinese terroirs as well. I was there at the beginning of the Italian wine renaissance and the start of fine wine production in Ontario /Canada), and so I have seen all of this before and can recognize the signs of something exciting that's just beginning to surface. I know exactly what I am talking and writing about: and so I can state unabashedly that while China is still ten years away from becoming a household name in world quality wine circles, and much remains to be done, there is no doubt the seeds have been sown for some of the country's wines to perform one day at the highest level.
The three wine grapes that have performed extremely well in China to date are without doubt (in alphabetical order) Cabernet Gernischt, Marselan and Petit Manseng. Chinese wines made with Cabernet Franc, Riesling, Vidal (both as late harvest wines and Icewines) and Welschriesling also are extremely promising (though the latter is hampered by the fat it is used mainly to make cheap entry-level quaffers). Not surprisingly, a great deal of Cabernet Sauvignon, Chardonnay and Merlot have also been planted in China (aren't they everywhere), and while some wines made with those wine grapes show potential too, the fact is that wines made with the likes of Cabernet and Chardonnay are available from every other country in the world. Wines that are, with few exceptions, often much better and more interesting than anything China makes with them (don't believe the ridiculous double gold, quintuple platinum and quadrillion uranium medals awarded these wines by many a sorry international wine competition), and so there is little incentive for anyone with his or her brain turned on to buy Chinese wines made with the same grapes.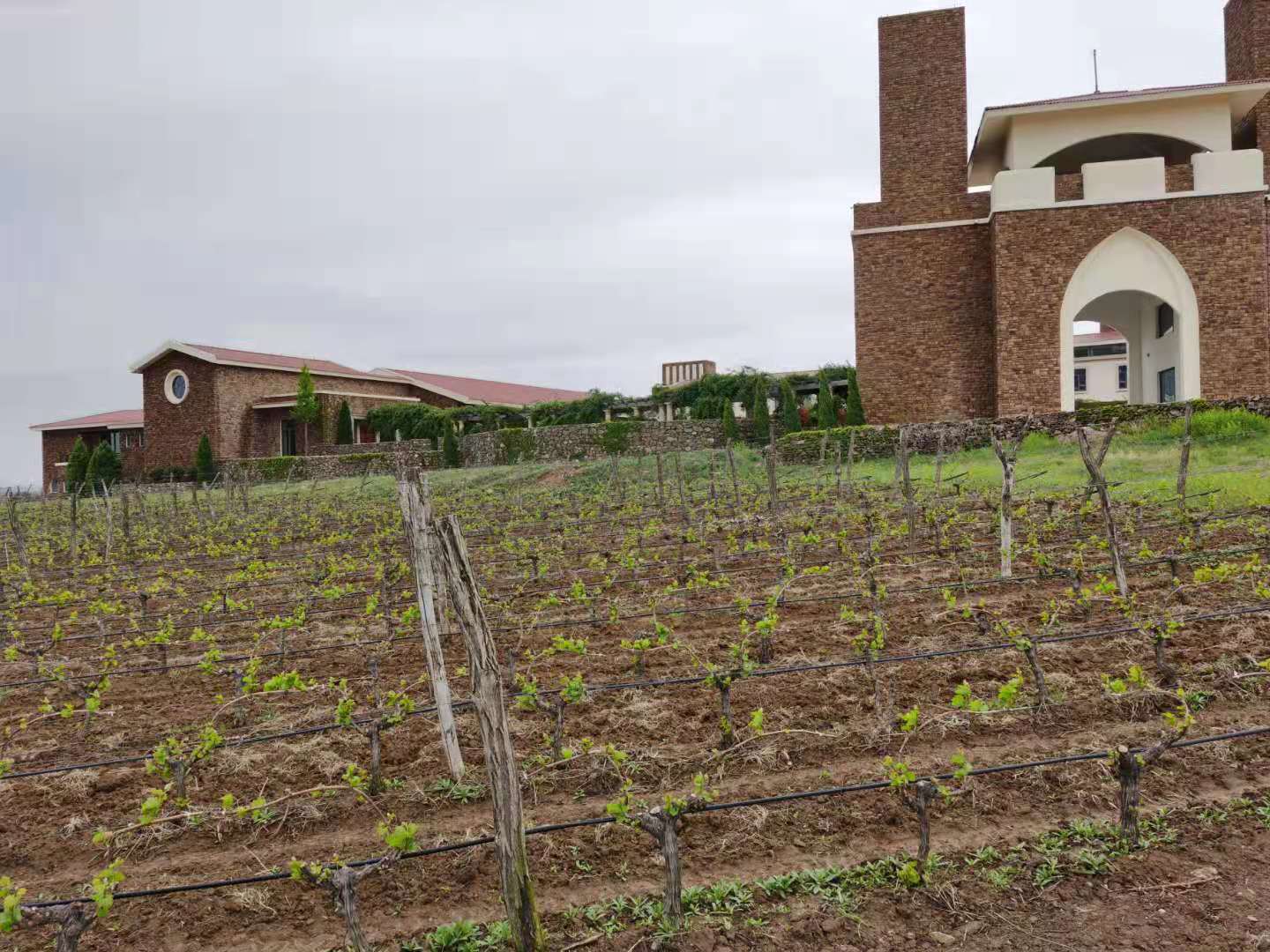 Cabernet Gernischt has been genetically linked to Carménère, and indeed many experts believe it to be one and the same. But just because two wine grapes are said to be genetically identical, it does not mean that they really are: notwithstanding the limited value of genetic testing at our present state of knowledge, it is imperative to understand that grape varieties that have lived for decades in a specific environment adapt to that habitat by modifying their genotypes in response to the environmental stimuli. Therefore, two grapevines of the same variety planted at the same time but in different habitats are no longer the same variety even after just a few reproductive cycles. It follows that the Cabernet Gernischt of China has very little in common with that of France, northern Italy (where it's conveniently allowed to be called Cabernet Franc, a sad commentary on what the country has become) and even less with that of Chile. It is therefore more correct to view China's Cabernet Gernischt as a biotype of Carménère (if it is in fact Carménère) that has specifically adapted to the various, highly diverse Chinese terroirs it has been planted in, and from where it expresses wines that are completely unlike those made elsewhere. In my opinion, it is not unreasonable to view Cabernet Gernischt as a Chinese wine grape.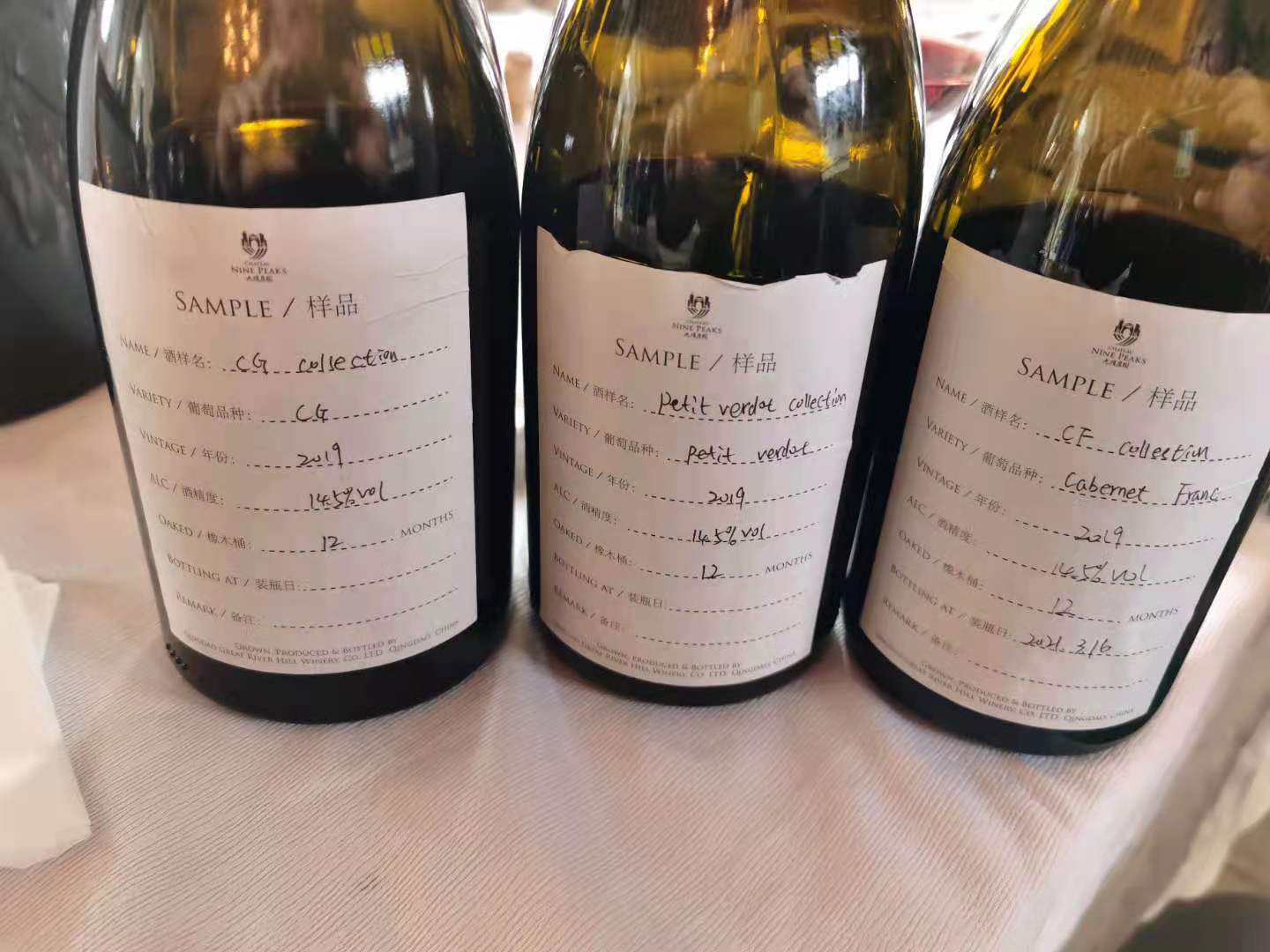 In any case, the first Chinese wine that I was ever impressed by, now more than six years ago, was a mono-varietal Cabernet Gernischt wine. I have never forgotten it, and that's not strange, given that good quality Carménère wines are not exactly found at every street corner (far from it). But over the years I have come to know of a number of well-made Chinese Cabernet Gernischt wines boasting noteworthy levels of purity, perfume and lightness of being. While never extremely full-bodied and hugely structured, they are wines that offer uncommon refinement and fragrance, with bright juicy and perfumed aromas and flavours of red fruit and sweet spices, with a complicating sprinkle of herbs for good measure.
Clearly, being a late ripening variety, Cabernet Gernischt needs to reach optimal physiologic ripeness or its wines will be unfailingly green and unpleasant, so planting it in the right terroir is of paramount importance (for instance, plenty of sunlight is a must). But its bunch is more loosely-packed than that of Cabernet Sauvignon (or more precisely, of the Cabernet Sauvignon clones first planted in China) and it is generally more resistant to the vagaries of weather and rot-associated problems, making it a better fit for many Chinese terroirs (such as Shandong, where monsoon effects are commonplace). Unfortunately, farmers still tend to favour Cabernet Sauvignon, as it is deemed to be the more "important" variety of the two, but given the quality of the wines made with each, this is a mistake. If there was ever an important lesson for Chinese farmers to understand, this is it. And if nothing else, Chinese Cabernet Gernischt wines offer aromas and flavours not found in any other wines of the world, while Cabernet Sauvignon wines are a dime a dozen.
Marselan is a crossing between Cabernet Sauvignon and Grenache created by Paul Truel in 1961 near the French town of Marseillan (hence the grape's name). Besides China, it is grown in the Languedoc of France, in Uruguay, Brazil and California's Northern Coast area. Marselan is probably the most exciting source of fine wine in China today: it is responsible for a slew of medium-bodied, highly perfumed, gently spicy wines that are redolent of bright fruity aromas and flavours that are immediately pleasing to nose and palate. The bright red colour is also pretty to look at, though there appear to be some noteworthy differences in the Marselan wines produced in China's various wine production regions (meaning that some wines are deeper coloured than others); for now, these terroir-related differences are only hinted at, but I have enough experience with wine grapes and their terroir-associated expressions to know that this will indeed prove to be the case in due course. All that is needed for this to become apparent to everyone is a greater body of fine wines made, and for a longer period of time too, such that these nuances will become more and more evident for all to recognize.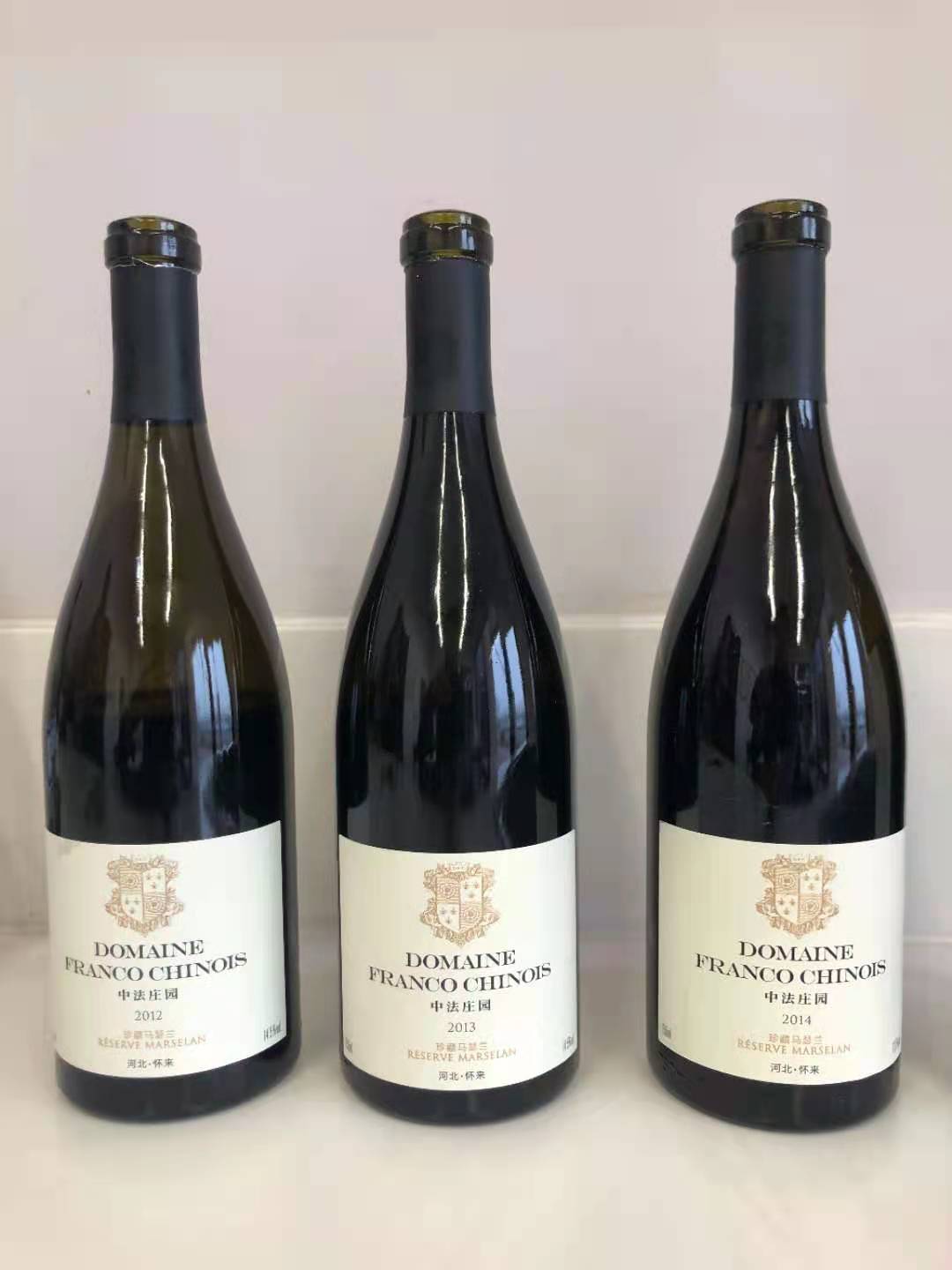 In my recent discussions with Chinese grape scientists and even policy makers at all levels, I have found there appears to be some concern that Marselan wines may not be especially age-worthy, but it is my opinion that it is far too early to draw similar conclusions. For one, Marselan will undoubtedly behave differently in different Chinese terroirs: for example, in Ningxia's poorer soils, it is less likely that Marselan will deliver early-maturing wines. But mostly, because there simply haven't yet been enough high-quality Chinese Marselan wines made by which to effectively judge their age-worthiness. Therefore, at the present time, to say the wine cannot age is a mistake, because we simply do not have enough valid data to draw significant conclusions from. But I point out that even if Marselan was shown one day not to give wines that can age forty or fifty years, that really shouldn't be much of a concern. First, because very few people buy wine anymore with the intention of aging it; and secondly because nobody buys red Burgundy or Etna Rosso wines (two of the world's hottest and most sought after wines today and that sell like gangbusters) with the intention of aging them (or even because they age). Frankly, nobody cares if their Musigny is going to age or not: that's not why they buy it. And so it is or should be with Marselan and its wines.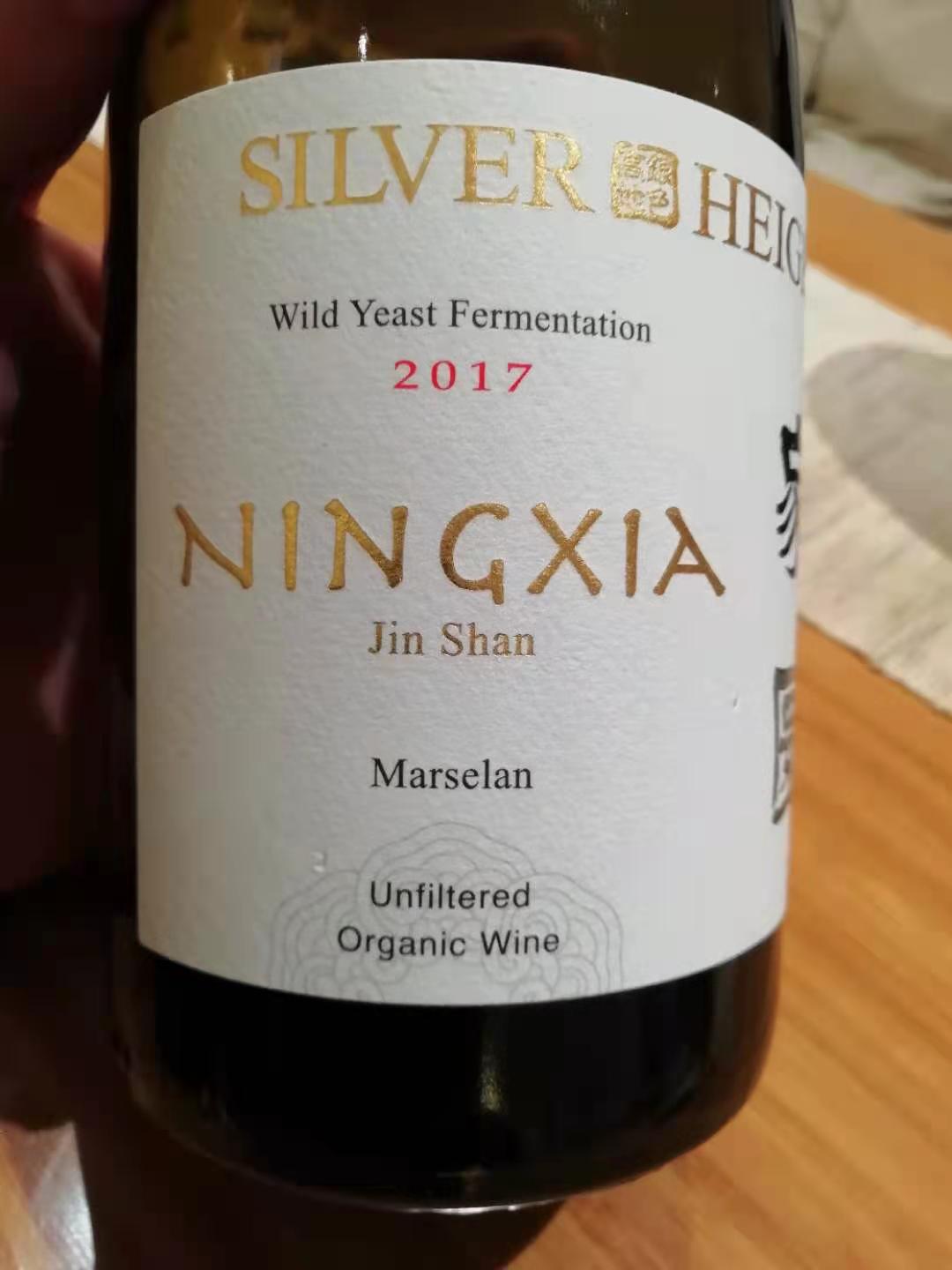 Last but not least, Petit Manseng, the principal grape variety of the Jurançon in France and used to make both good dry wines and mesmerizingly great sweet wines, does exceptionally well in China. It cannot be an accident that at almost every winery I visit, it is almost always the Petit Manseng wine that is the winery's best wine. And so I am convinced that Petit Manseng is the right wine grape for China and one that can, in the future, give a boatload of great wines, both dry and sweet. Again, much as is the case with Cabernet Gernischt (that is usually passed over in favour of Cabernet Sauvignon), Chinese wine people have to stop placing so much attention on white grapes like Chardonnay, Sauvignon Blanc and Viognier. For instance, Viognier hasn't given any indication to date of giving even decent wines in China, so what's the point? Better to focus instead on what seems to work. There are some Chinese late harvest Petit Manseng wines that are about as close to being truly world class wines as anything the country has produced this far, and so this is one variety that more attention and work ought to be lavished on. Especially so because I think Petit Manseng can give very interesting dry wines in China too, and the recent vintage made by Chateau Nine Peaks is a case in point.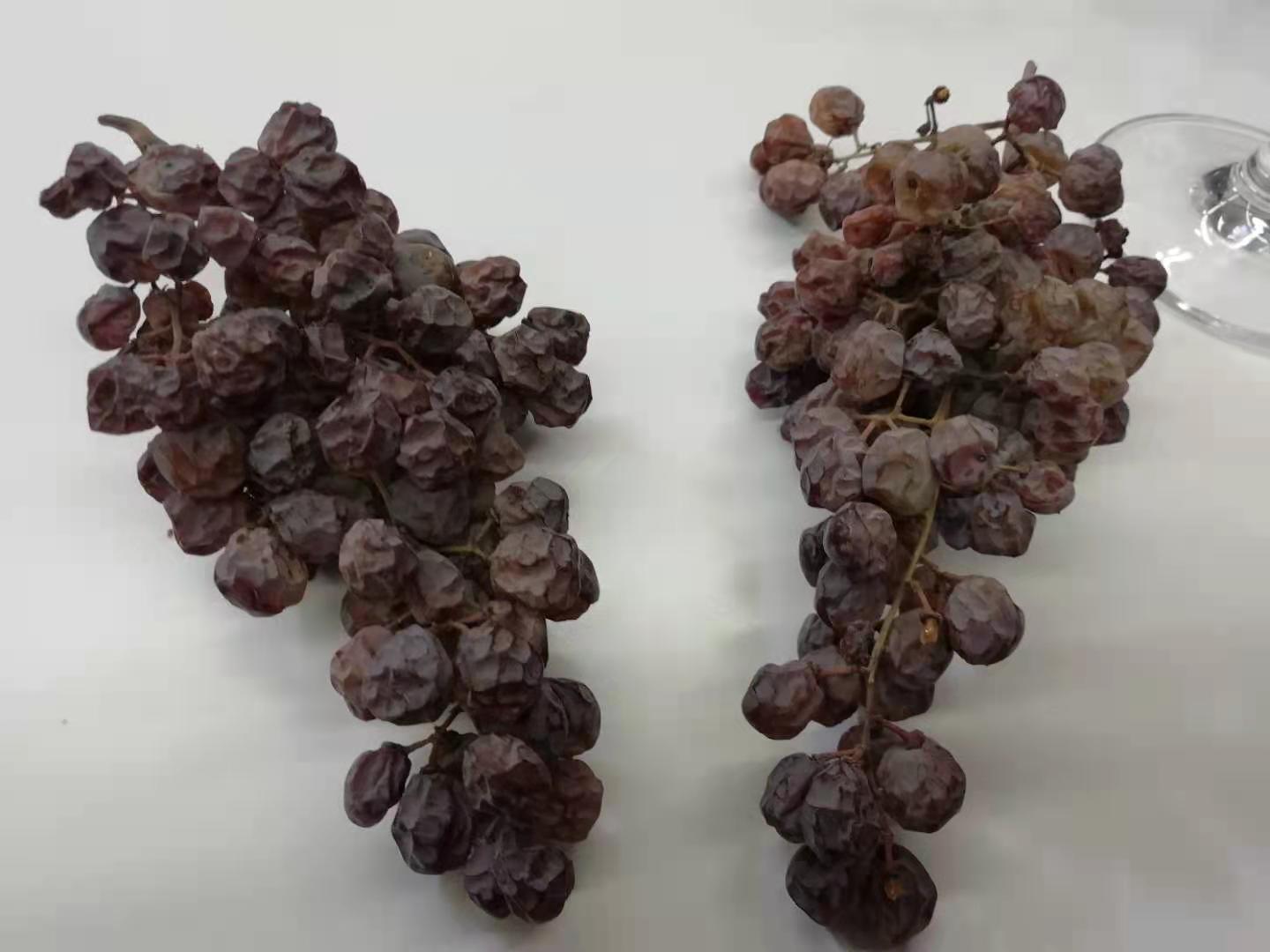 Fruits of late harvest Petit Manseng bunches
I truly believe that if Chinese farmers and winemakers pay more attention to the grape varieties that have performed well so far, rather than go run after those grapes that are perceived to be, rightly or wrongly, as "more famous", the future for Chinese wine and the industry will be very bright indeed. This is an important source of potential future wealth and income for many Chinese families all over the country, so mine is not a message to be taken lightly. And I am very proud and happy to be, with TasteSpirit and the TerroirSense Wine Academy, at the forefront of the movement to create a modern, world class Chinese wine industry. I have been there before, and I look forward to the road and the task ahead.
At the upcoming The China Wine Summit 2021 held this May in Shanghai, I will lead a Masterclass entirely devoted to the wines made with Cabernet Gernischt, Marselan and Petit Manseng in China and other world wine producing countries. This Masterclass will help place the Chinese wines made with these three grapes in a proper world context. Included in this report are all the wines I chose to show in the Masterclass, finding that they are very representative of the great potential that some Chinese wineries and their wines have. Follow the TerroirSense Wine Review for my full report on the new releases of wines from China coming out next month.
The wines
Cabernet Gernischt
Chateau Nine Peaks 2019 Cabernet Gernischt Tsingtao Collection          93
Medium dark ruby-red, this is noticeably deeper ruby than the 2013, 2016 and 2018, all of which are characterized by a brighter red (and to my way of thinking, prettier) colour. Intensely floral (violet!) and spicy with very pure aromas and flavours of black and blue fruit complicated by aromatic herbs and an obvious mineral nuance. The finish is long, vibrant and suave, denoting very good fruit-acid-tannin balance. This was macerated for 25 days (longer than the 22 days of previous years), and at higher temperatures as well than was done previously. It was aged in one and two year used 225 litre barrels for 12 months (no new oak). The 2019 vintage was remarkable for being a very dry year, with water stress a real concern in some moments of the year (the Cabernet Gernischt was planted at Chateau Nine Peaks only in 2012); however, Cabernet Gernischt is better suited than Cabernet Sauvignon to dealing with rainy weather (its less compact bunch makes it less prone to rot-associated problems) but the trade-off is that too much rain makes the Gernischt even more vigorous than it already is. Apparently this vintage's much darker colour is the result of the drier year, but in fact it's not the only aspect in which this wine differs from all the other Cabernet Gernischt wines I tried at this estate. To date, the best Cabernet Gernischt wine made at the estate remains the very great 2013, but the 2019 is also a very good wine. Drinking window:  2024-2032.
Xige Estate 2017 Cabernet Gernischt Jade Dove          92
Vivid red. Bright red fruit, vanilla, violet, and cracked black pepper aromas on the perfumed nose. Enters very clean and smooth. Then similarly suave in the middle and on the long finish, this medium-bodied beauty stays light on its feet but also flavourful, with similar notes in the mouth to those on the nose. The aftertaste is pleasantly round and insidiously sweet coconutty note. The first vintage of this wine aged in US oak (30%), which explains the sweet coconut note (the US oak component has been lowered to 20% with the 2018 vintage). The Cabernet Gernischt was always harvested in mid-September because in China they want to pick it early so as to concentrate on the Cabernet Sauvignon still hanging in the vineyards, but the winemaker here correctly wanted to give Gernischt a chance to shine by delaying its harvest to October 10-15. A wise move, and well done. Further good news is the estate is planning to release in the near future a premium grade wine made with this variety. Drinking window: now-2030.
Marselan
Domaine Zijing/Amethyst yard 2018 Marselan Huailai          91
Luminous red. The initially subdued nose needs a little coaxing and air to showcase its sweetly ripe but fresh red fruit, herbal and spicy aromas. Repeating notes of herbs and sweet spices plus a syrupy sweetness to the red fruit flavours linger on the finish, which boasts a nice glycerol mouth feel. Not the last word in complexity but easy-going and smooth, this is a very pretty well-made wine that offers plenty of early appeal. Aged 13 months in French oak (about 27% new). 100% Marselan. Drinking window: 2022-2027.
Domaine Franco-Chinois 2014 Marselan Reserve Huailai          92
Vivid red. Enticing aromas of fresh red berries, minerals and spicy herbs have a strong violet top note. Well-balanced and smooth on entry and in the middle, with clean, fresh red fruit, saline, and herbal elements persisting nicely on the suave aftertaste. A hint of freshly cracked black pepper and of grilled beef adds complexity. A very pretty wine that packs in lots of flavour and only 13.5% alcohol. This is ready to drink now but a year or so in the cellar will only add to its many charms. Drinking window: 2023-2030.
Silver Heights 2017 Marselan Jin Shan Ningxia          93
Bright, very pretty medium-dark red colour that is not needlessly deep. Fresh, fruity aromas of red berries, sweet spices, tobacco and minerals jump from the glass. More metallic, steely even, than when I last tasted this wine (about two months before) but vibrant, clean and pure, with lively red fruit flavours complemented by a strong spicy note on the long, suave back end. I really like this pretty red wine's up-front charm and juicy red fruit personality. You'll find that after the first sip you'll be immediately looking to have another, so just make sure your mother-in-law isn't anywhere in sight. Owner and winemaker Emma Gao apprenticed at Chateau Calon-Ségur in Saint-Estèphe and that training, along with her passion, drive and talent guarantee that if there is one Chinese estate that will be making world class wines ten years from now, this is one of those I am willing to bet on. Drinking window: now-2028.
Petit Manseng
Domaine Franco-Chinois 2016 Petit Manseng Huailai          94
Bright, medium-deep golden-yellow. Thick aromas and flavours of glazed kumquat, candied mango, canned pineapple, caramel, vanilla and cinnamon. Bright lemony and fresh on entry, then rich and dense in the mouth too, but with a vibrant mouth feel thanks to harmonious acidity providing noteworthy clarity and cut. Finishes long and suave with very good balanced sweetness. A thick dessert-styled wine that will match well not just to sweet desserts but also to pumpkin soups, roast chicken with mushrooms and aged cheeses. I guarantee that if you try similarly sweet wines with something other than desserts you'll be pleasantly surprised. Drinking window: now-2030
Longting Vineyard 2019 Petit Manseng Late Harvest Longting Art Series          92
Bright pale golden-tinged yellow colour. Explosive aromas of green papaya, fresh citrus and honey on the captivating nose. Then very rich and luscious, but with very nice lift and acid-sugar balance (270 g/L residual sugar and 6.6 g/l total acidity) to the orange marmalade, candied lemon peel and fruit cocktail flavours that are long and clean. A true late harvest, the grapes were picked in early November, but despite the late picking date, this is neither especially thick nor dense, but rather stays pleasantly light on its feet and vivid. The wine was aged in stainless steel after winemaker Larsen tried partial oak aging in the 2016 and was unimpressed with the results. I also tasted the 2016 (and the 2018 too) Petit Manseng wines from this estate and I agree that this is the best of the bunch. Well done. Drinking window: 2022-2028.