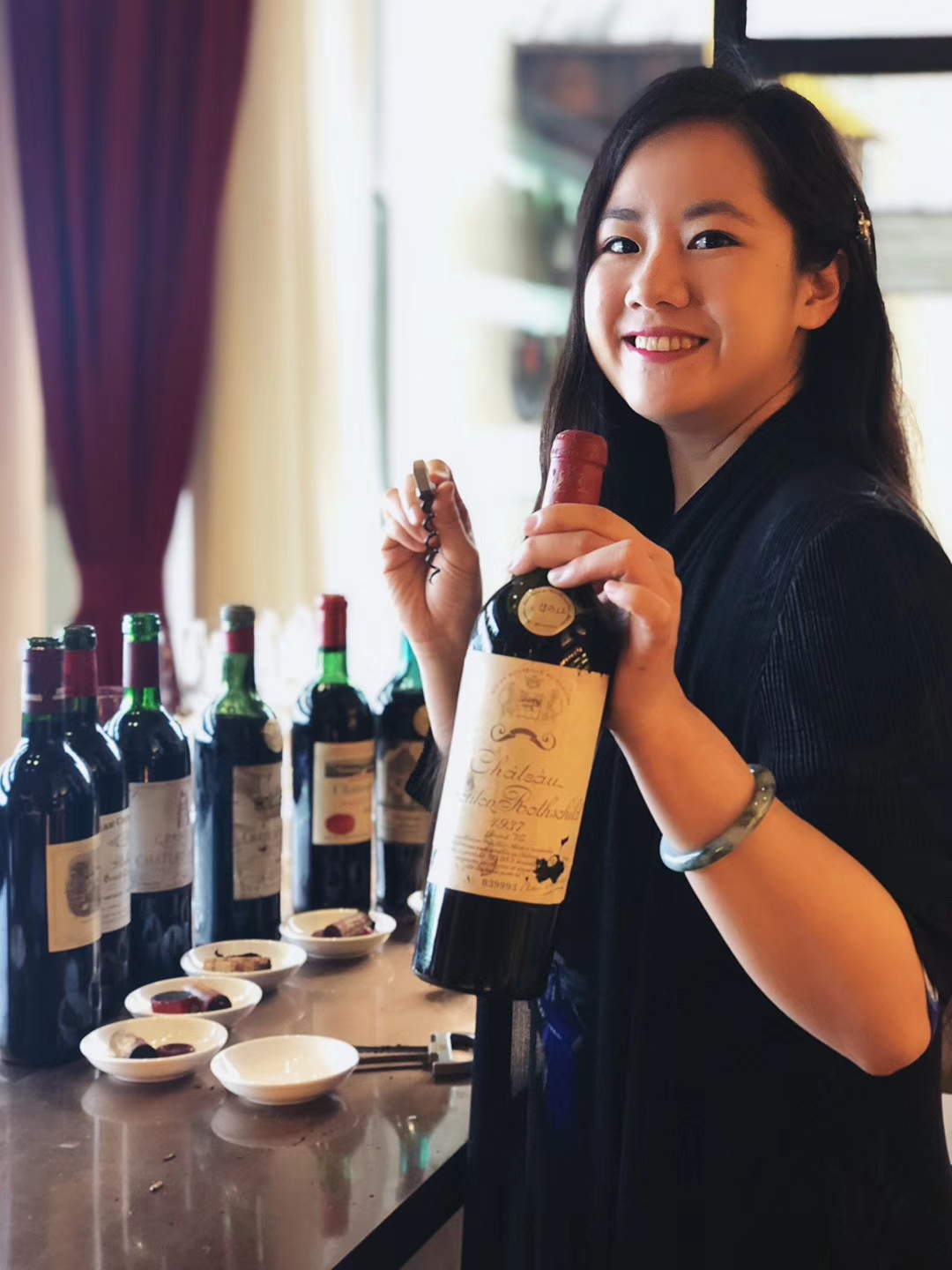 A word from the Editor-in-Chief
It is with great pleasure that I announce the start of a collaboration between Terroir Sense Wine Review and Ms.Ting Ding, a young twenty-something Chinese national currently living in France. 
All my life, I have made the mentoring of younger (and not so younger) wine writers and wine educators a life mission. Some of the greatest joys in my life have derived not just by the success of my books or articles, but by the growth of individuals passionate about wine who today hold more important jobs and collaborations in wine than they had before meeting me. Clearly, they all achieved whatever success they may have encountered in their wine lives thanks to their own hard work, but if I contributed to that success in even the smallest amount, well, I'm happy and proud.
Ting graduated from Zhejiang University (China) and completed her studies at the Burgundy School of Business obtaining a Specialized Master of International Commerce in Wines and Spirits. After being the first Asian TV presenter for a European wine channel, she worked in a famous Parisian cellar/negociant as the Asian market director, co-founding at the same time the International Association for Rare and Old Wines by which to share her passion and knowledge about fine wines and wine investment. Her dedication to the culture of the fine, rare and old in wine led her to being awarded the the title of Commandeur d'Honneur of the Commanderie du Bontemps de Médoc, des Graves, de Sauternes et de Barsac. She is now embracing her vocation to become a wine expert in the difficult science of authentication and evaluating the world's most valuable wines by learning from Aymeric de Clouet, famous wine expert at the Paris Court of Appeal. 
I do not believe just anyone can write about wine: not well, at least. As I have stated before, wine writers are most definitely not a dime a dozen. To write about wine properly and accurately, a great deal of qualities are needed. Anyone can put pen to paper, or finger to keyboard: those who do so in a credible, scientifically acceptable, researched and ultimately worthwhile manner are not so many. I trust you will join me in welcoming this very accomplished young lady to our Terroir Sense Wine Review team She joins us an external contributor for now, and I will be both happy and honoured to follow her career closely. For one never knows what the future may hold, correct? And as Albert Camus, my favourite writer, wrote long before I do so now, Heureusement!
by Ian D'Agata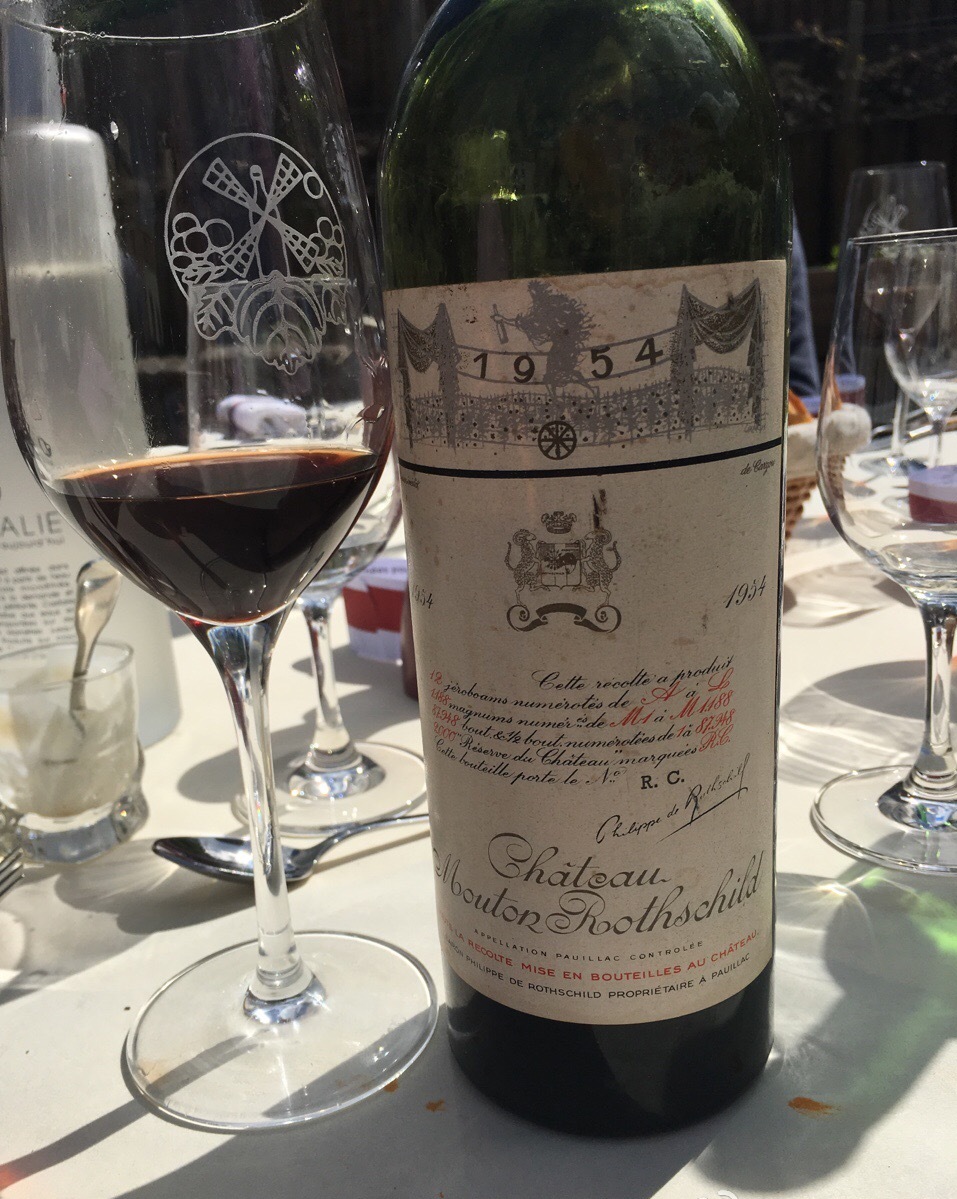 You just received a call from your best friend. His uncle, who turns eighty, wants to sell some of the wine in his cellar to help the grand-daughter buy a house; anyway, he has too many bottles to drink all by himself. As you are passionate about wine, and your best friend understands you are also knowledgeable on the subject, you are asked to help; and a few days later you find yourself in a cellar surrounded by hundreds of bottles accumulated during many previous decades. And all at once you are like a child in a treasure hunt. You literally start travelling in time and space as you read the labels: Latour 1983, Ausone 1958, Vosne-Romanée 1943, Chambertin 1929… Suddenly, your friend asks you: "Hey, but do you think these wines are still good to drink? Maybe they are too old…"
Good question. So how old is "too old" for a wine? Lots of people say that good wines can be kept for twenty, thirty or fifty years… But can they really? And what happens after that time limit has been reached and surpassed? Are then the wines really "dead"?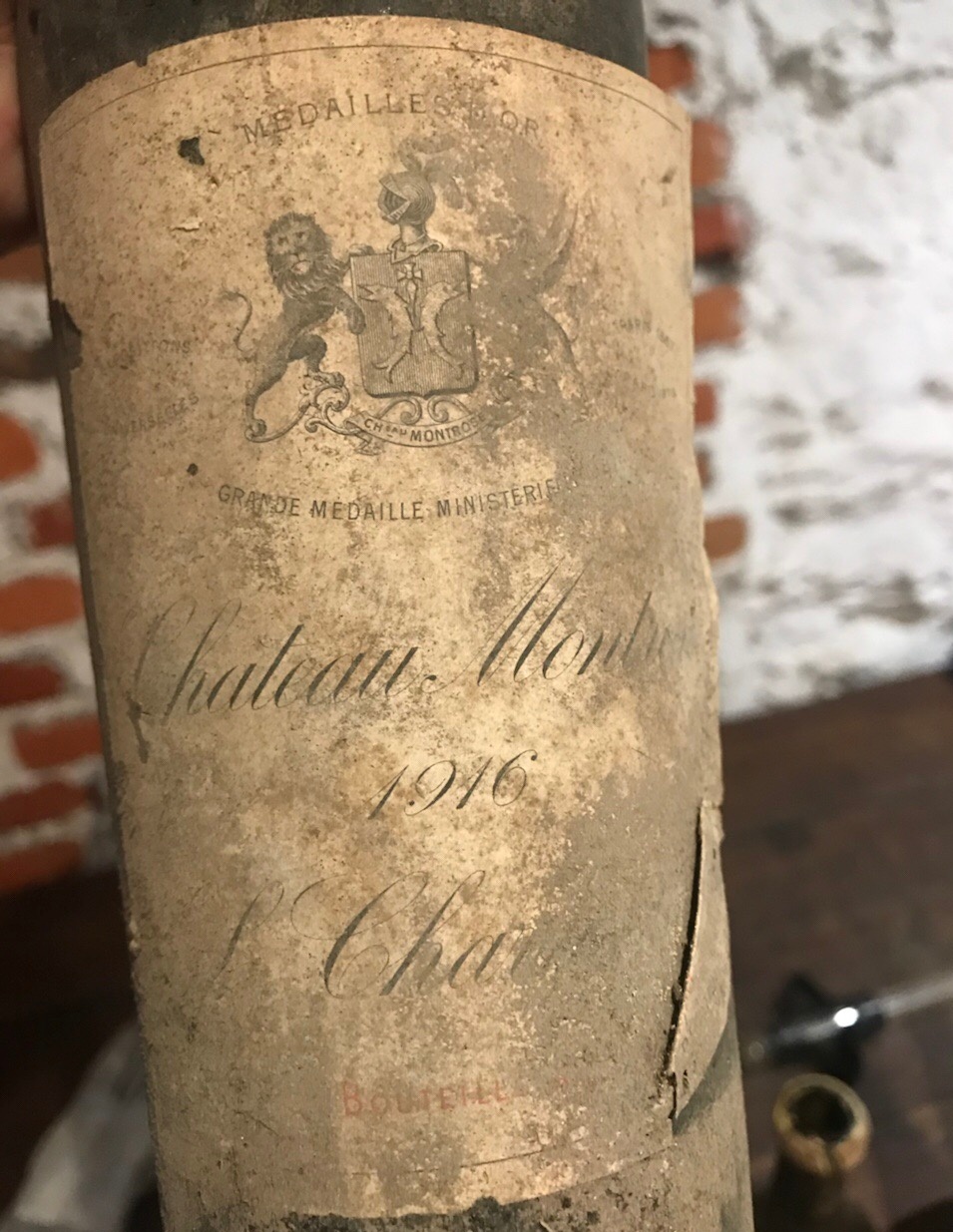 Clearly, it all depends on which wines you are talking about: some wines really have virtually limitless aging capacity and can never really "turn bad". For example, sweet wines like Sauternes and Eisweins (from good vintages) seemingly age a lifetime, and others like Madeira even more. However, for other wines things are not quite so. When you drink a red Bordeaux or Burgundy which is over sixty, eighty or even one hundred years old, you enter into a completely different realm, one where experience and subjective tastes play a role of paramount importance. As is almost always the case with wine it is often a matter of taste; and so a lot of people, who are not used to the aromas and flavours of old wine, invariably think that the wines are too old and over the hill, having lost both freshness and structure… But is that really the truth?
When it comes to wine, most wine lovers' "first love" are sweet wines, because sweetness is the easiest taste to love; but over time, as one drinks more and more different wines, the complexity of a classically dry Burgundy or Bordeaux wine comes to be appreciated. This is much the same for old wines: what happens is that you re-educate your palate to a completely different rainbow of aromas and flavours that one learns to expect and accept in older wines. Many old wines turn to towards earthier and at times slightly coarser nuances, that, when lacking in experience, are not easy to appreciate. But while more difficult in the beginning, it is my experience that the more one tastes, the more one will get used to these new aromatic and taste profiles. And ultimately one falls in love with it all, because there is a whole new world of complexity and subtleties to be discovered.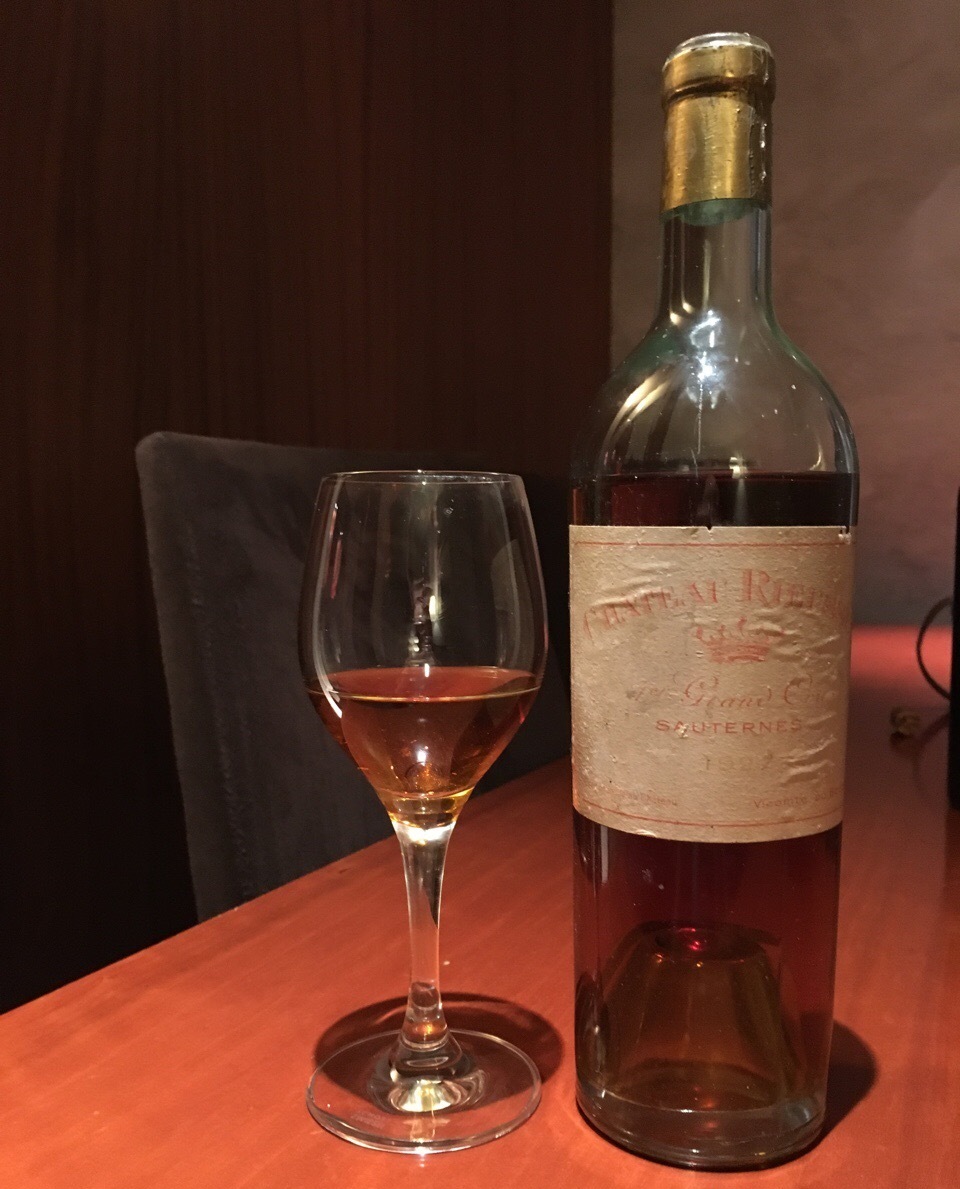 Storage conditions and your "patience" with old wines are also very important. Clearly, for these wines to have any sort of appeal whatsoever, we need to choose the wines which are stored in good conditions. I recently performed a taste test comparing two bottles of Château Lynch Bages 1958. One of the two bottles had been bought online: interestingly, this bottle sported a beautiful and dry label (one which showed no signs of having been exposed to humidity), telling us that it is unlikely the bottle had been stored in an underground cellar. The second bottle was taken from my friend's cellar that I had visited: an underground cellar, and not surprisingly, the label of this bottle was dirty and moist. Upon tasting the two wines, the "life condition" of each became all the more apparent: the first wine (the one not appropriately stored) tasted very flat, and so we can safely say the wine was "too old", "over the hill" or "past its prime", while the second wine still showed plenty of structure and was absolutely splendid. In fact, we could not even trust, despite what the labels said, that they were both really bottles of Château Lynch Bages 1958.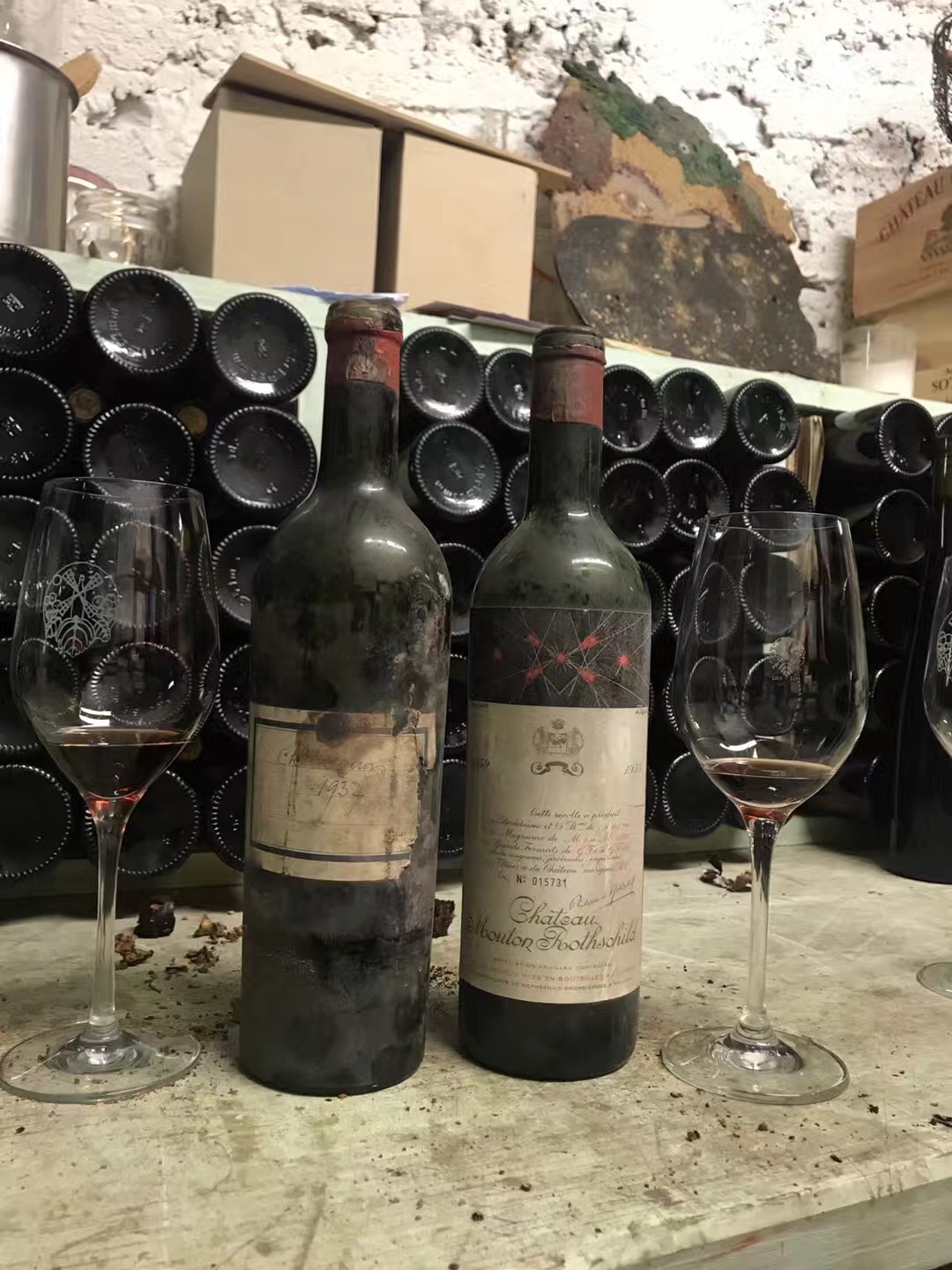 With old wines, we also need to be patient: old wines need time to wake up. I remember a tasting event in which we drank a Château Haut-Brion 1931: in the beginning, we felt that this wine was unyieldingly firm and tight, without any really interesting flavours. As the wine was a very old, we had, quite rightly, avoided using a decanter. Four hours later, the miracle of wine: notes of coffee and black fruits complemented by dry roses nuances emerged from the glass: we were all totally smitten with the wine, and had never tasted anything similar to it before. But had we had not waited patiently those four hours for the wine to unfold, we would have no doubt regretted immensely what we would have missed out on. This last example of the intricacies offered by old wines is one of my favourite old wine memories.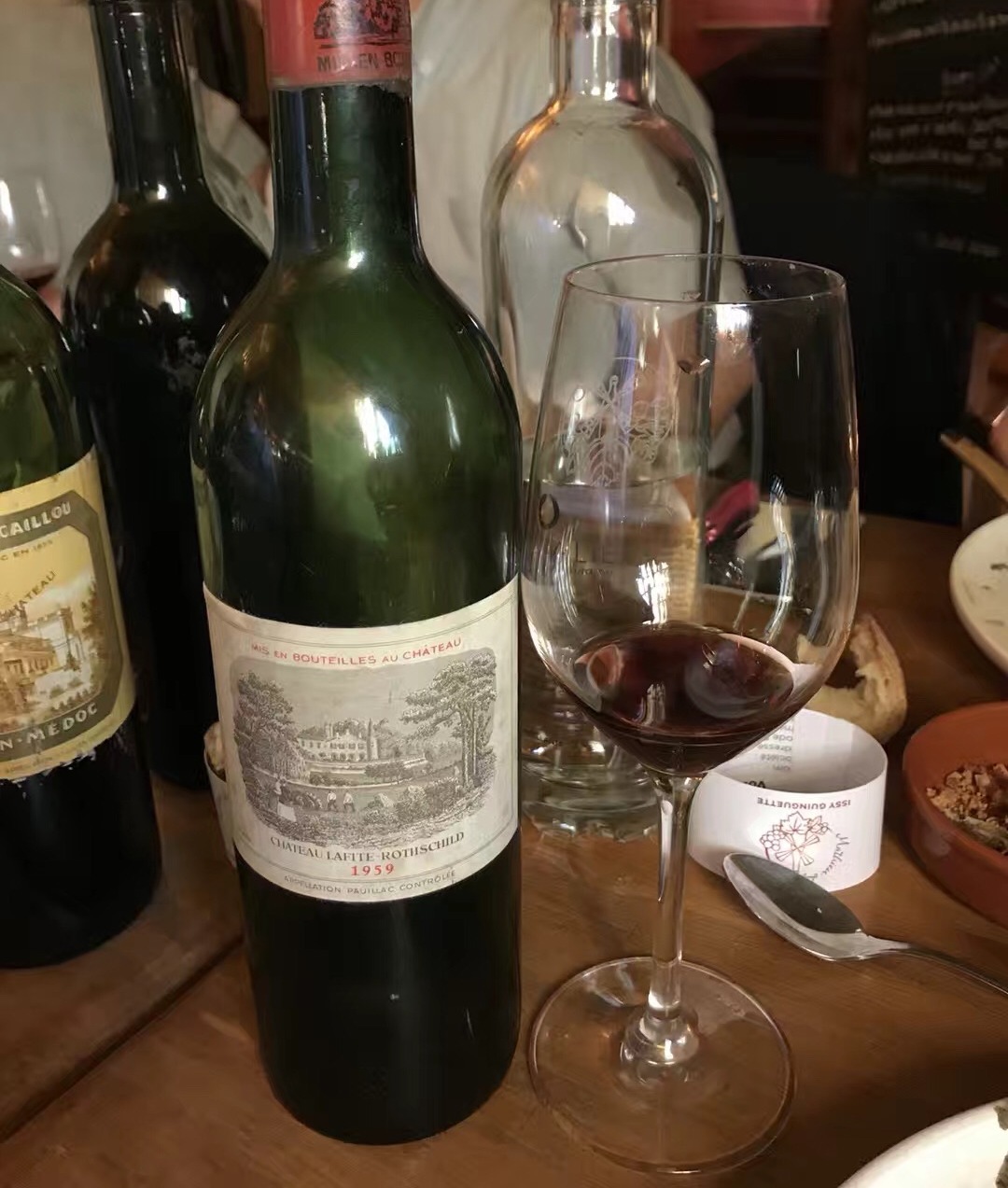 So how old is "too old" for a wine? Well, there is actually no precise answer, there are too many elements which can influence the answer to consider. What we need to know is to respect all wines and to try and keep them in the best possible condition, not to mention to drink them correctly, with the right amount of attention and patience, and this is especially true of old wines. Because those old bottles have survived a very long time in order to meet and greet you.