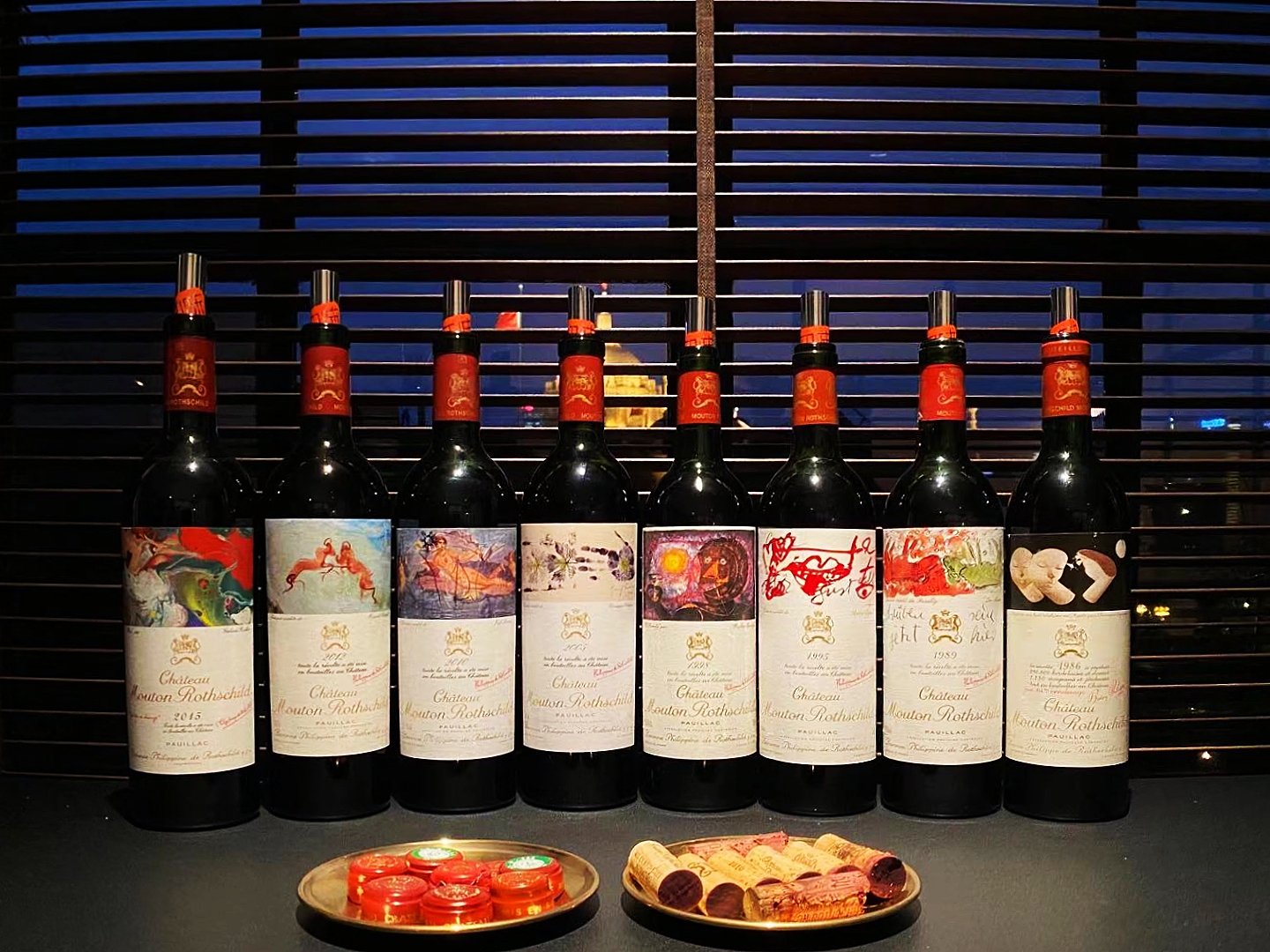 Over the years, there were fewer properties in Bordeaux I enjoyed visiting more than Château Mouton-Rothschild, where the gentlemanly Philippe Dhalluin, the Châteaux's managing director and winemaker, always generously gifted me with his time and patience. I first met Philippe when he was busy turning around the fortunes of Saint-Julien's Château Branaire-Ducru (along with the never forgotten and similarly gentlemanly owner, Patrick Maroteaux, unfortunately no longer with us); and it is safe to say that under his stewardship, Mouton-Rothschild likewise went from strength to strength, following on the heels of the brilliant work done by his predecessor, Patrick Léon. At the end of last year, in 2020, Dhalluin retired (his role being taken over by the very talented Jean-Emmanuel Danjoy, previously at Château Clerc-Milon, also in the Mouton-Rothschild stable of estates), and so I thought that this, at the dawn of a new era for this storied Pauillac property, was as fine a time as any to review a few of this historic estate's finest wines, many of which, it is only fair to recognize, bear Dhalluin's stamp.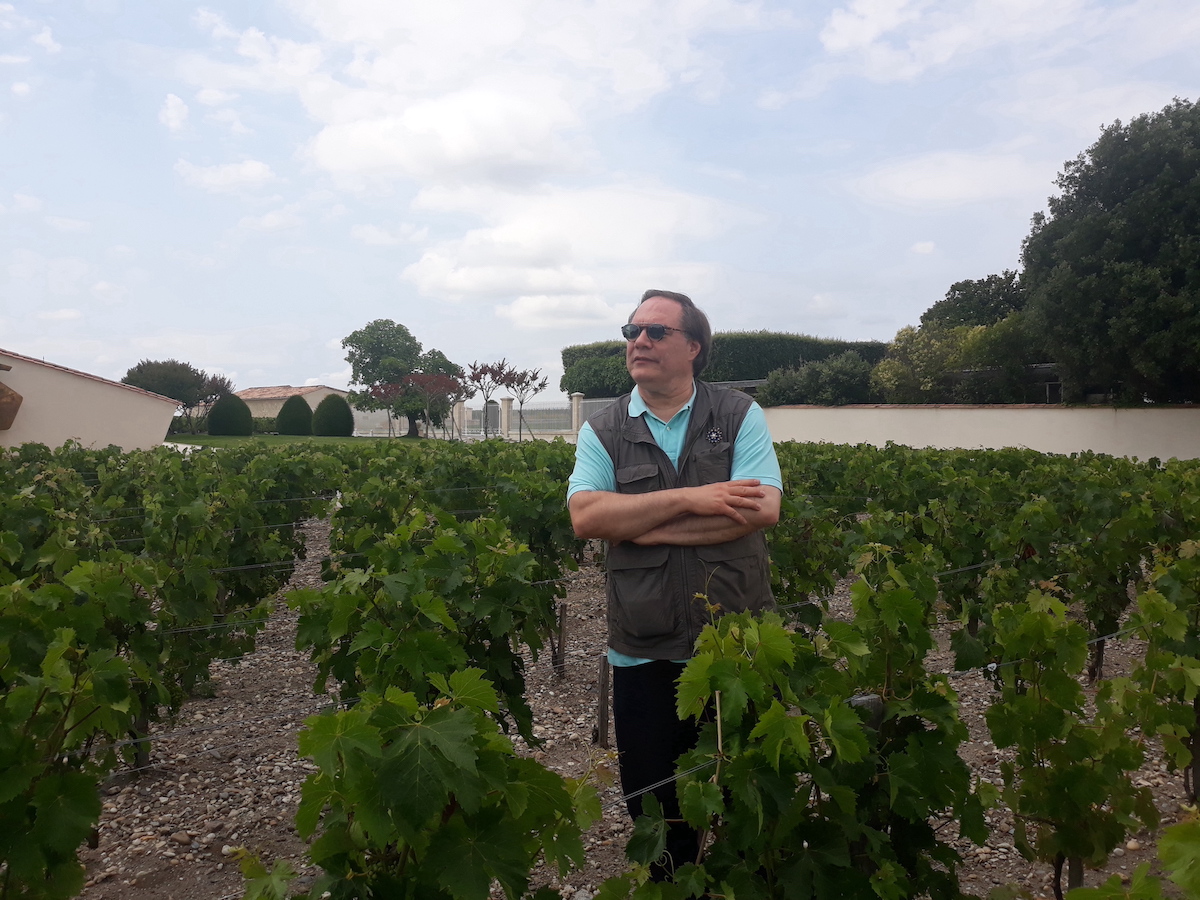 A little bit of history
Mouton-Rothschild's legacy began back in 1744, when a merchant, Amschel Meyer worked at "zum Roten Schild"; eventually, this eventually morphed into the Rothschild family name. One of Amschel's just as financially successful descendants, Baron Nathaniel de Rothschild (of the English branch of the family), wished to own a wine estate, and set his sights on Château Brane Mouton, at the time the property of Isaac Thuret (Brane Mouton had previously been part of the de Segur family's wine empire: they owned, or created ex-novo, the likes of Château Calon Segur, Château Latour and what later became Château Lafite Rothschild). And as was customary of the times, he added his name to the property's, changing it to Château Mouton Rothschild (clearly, the Rothschilds liked to keep busy: in 1868, another member of the clan, James Rothschild, purchased Château Lafite). That said, probably Mouton's most famous owner was Baron Philippe Rothschild, who single-handedly revolutionized how Bordeaux's wine was made and sold. Most importantly, he was the first in Bordeaux to insist on estate-bottling all his wine on the property (in other words, all wine was to be bottled then and there, and no longer sold in bulk/barrel to négociants who left to their own devices, would then bottle it if and when they saw fit, with all the attendant problems such action might lead to). The Baron understood this was an all-important step in crystallizing the estate's reputation as the source of one of the world's greatest wines, because he gained complete control, from start to finish, of his wine's production. This illuminated decision led to another ultra-famous one, that of the nowadays much copied "artist's series" labels. In order to plug the uniqueness and importance of his beginning to estate-bottle, the Baron commissioned renowned Cubist artist Jean Carlu to create the 1924 Mouton-Rothschild's label (in fact the artist series of labels only began with the 1945 vintage, but it was the Baron that sowed the seed for that to happen. Some of the century's greatest artists laid their talent on the line for Mouton-Rothschild, and the list includes names of the magnitude of Braque, Chagall, Dalì, Miro, Picasso, Warhol and Xu Le, among others). A third consequence of estate bottling was that the estate needed a much bigger winery space in which to bottle and store bottles, thereby leading to the building of a new Mouton chai; and while new winery buildings are no big deal anymore given there seems to be a famous architect-designed space popping up somewhere in the world every other week or so, back then this too was big news. In ultimate analysis, Baron Philippe's accomplishments are almost too numerous to enumerate, but I will also mention that in 1933 he bought the fifth growth Château Mouton d'Armailhacq (so renamed in 1989 by his daughter, the Baroness Philippine). Along with that estate, the Baron also acquired the négociant firm that evolved into Baron Philippe de Rothschild S.A., through which he created Bordeaux's first truly international wine brand, Mouton Cadet (originally the name of Mouton-Rothschild's second wine). It is fair to assume that Baron Philippe's s drive and passion laid the down the groundwork and foundation of Mouton-Rothschild's eventual rise from second growth to first growth status (or, using the French nomenclature, the somewhat more precise "Premier Cru Classé") in 1973, one of the only two times the 1855 Bordeaux classification has ever been modified was when Mouton was reclassified as a 1st growth (the other being the 1856 addition of Cantemerle).
In 2013; Mouton-Rothschild's new winery facility (designed by architect Bernard Mazieres and theatrical designer Richard Peduzzi) was completed, as well as renovations of existing structures, such as the art museum. The salient features of the new technical facility include the by now common gravity fed, vinification cellar but also the not so common introduction of windows on the large oak fermentation vats, thereby allowing winemakers to see what goes on inside the tanks, not exactly a bad thing. Since October 2014, the estate is run by Philippine's second child and eldest son, Philippe Sereys de Rothschild, who is Mouton Rothschild's president.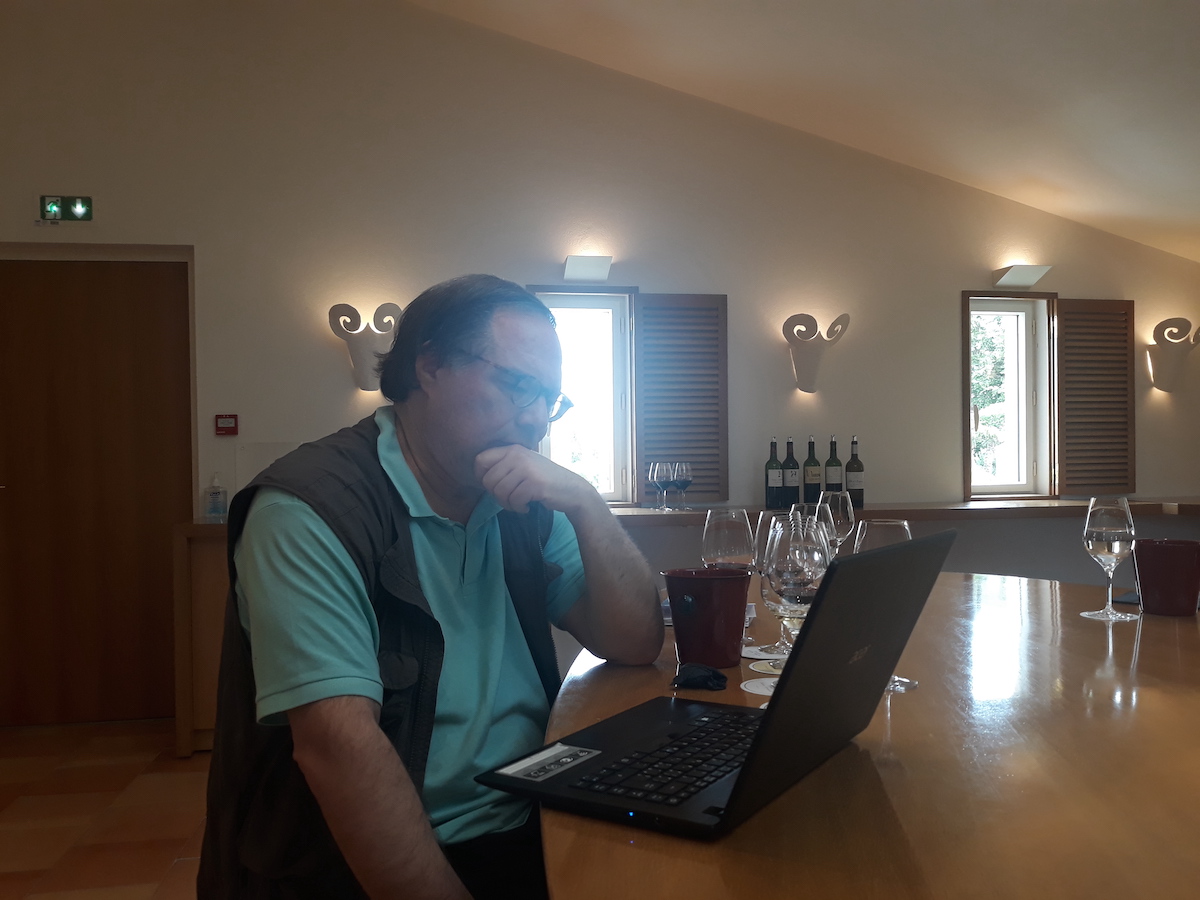 The terroir
Mouton Rothschild boasts eighty-three hectares of vines roughly planted to 81% Cabernet Sauvignon, 15% Merlot, 3% Cabernet Franc and 1% Petit Verdot. Although Dhalluin loved Cabernet Franc and would have liked to include more of it in Mouton's blend, he worried it might have a dilutional effect on the final wine, given that the left bank's Cabernet Franc is not of the same quality level as that of the biotype growing on the right bank. This is a shame as Mouton's famous gravel soils are perfect not just for Cabernet Sauvignon, but Cabernet Franc too. In fact, the hectares under vines devoted to each variety and the wine blend itself varied during Dhalluin's stewardship; for example, no Petit Verdot was included in any wines under Dhalluin until the 2016 vintage. In any case, Mouton Rothschild has an extensive massal selection program and can replace the older vines, when necessary, with its own material (while the average age of vines at Mouton hover around fifty years of age, there are quite a few vines that are more than 100 years old on the property's grounds). Topographically, the estate vineyards are characterized by some of the hillier sections in the Médoc (though elevations remain low -at most 30 meters above sea level- they are some of the highest in the left bank) and these help ensure both the presence of wind currents and good drainage. After all, one of the most likely origins of the name "mouton" is actually not linked to muttons or sheep, but to the French word motte, or mound, or hill. The soil at Mouton is an exciting mix of gravel (and deep gravel at that), clay, limestone and sand; importantly there is very little clay in some of the estate's most gravelly sites, and it is these that give Mouton's wine its unique character.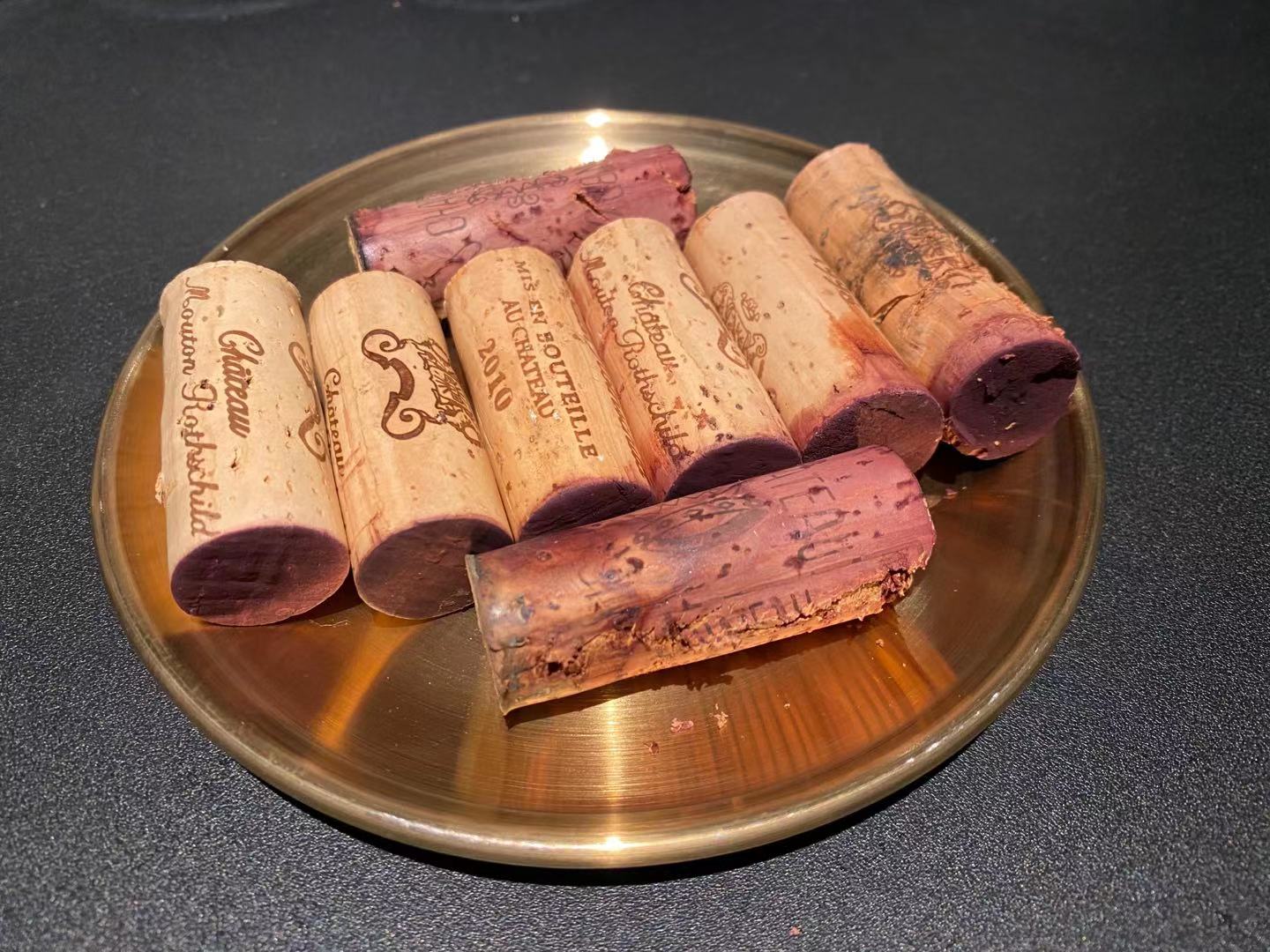 Philippe Dhalluin's contributions to Mouton's wine
Dhalluin worked at Branaire-Ducru from 1998 to 2002. I met him there for the first time in 2000, and in fact it was on a bright summer day spent visiting and tasting at Branaire Ducru that I first learned that Dhalluin would be leaving and move to take charge of another property. Still today, I remember how flabberghasted I was at the news: I am sure my readers who knew Patrick Maroteaux well and the special bond he had with Dhalluin will understand my bewilderment completely. The two men had such a bond that it never once dawned on me that Dhalluin might actually leave one day, and it seems to me that at the time the thought had never really crossed his mind either. In fact, when I asked Dhalluin about the impeding move to an as yet unnamed destination, without saying anything specific and not mentioning any names whatsoever, he simply answered "…I know, I wasn't thinking about, or even interested, in moving at all, unless it was to go direct a first growth. Then of course I'd be interested". And there you have it. Dhalluin started at Mouton-Rothschild in 2003 (a terrible year to begin his new job, despite some absurdly high scores awarded to the vintage's poor wines by critics infatuated more with size than with refinement); his tenure at Mouton ended in 2020.
Over the years Dhalluin greatly increased the elegance of Mouton-Rothschild's wine, reducing the amount of tasty new oak, greatly improving vineyard grape selection (vineyards were divided in plots based upon vine age, soil type, and microclimate) and oversaw renovations and the building of new cellar facilities at Mouton's sister properties as well (Clerc-Milon and d'Armailhacq). In his time, he greatly reduced Mouton's yields, reaching a point where no more than roughly 50% of the crop used to make the grand vin (it had once been as much as 75%, and perhaps more). The best compliment anyone can make regarding what Dhalluin achieved at Mouton Rothschild is that, under his guidance, the Château produced a string of highly successful wines many of which might (not so) arguably claim the title of Bordeaux's best wine of the vintage. The 2006, 2009, 2010, 2012, 2014 and 2015 Mouton Rothschilds are all cases in point.
The wine
Mouton Rothschild's grand vin is wine is vinified in large, temperature controlled wood vats. The wine is aged in 100% new, French oak barrels anywhere from nineteen to twenty-two months, depending on the vintage. Since 1993, there is a second wine, called Le Petit Mouton de Mouton Rothschild (and a third wine too, Baron Nathaniel) characterized by an easy to recognize, brightly coloured label featuring a rubenesque grape bunch. Though Mouton Rothschild's wine has long been qualified as the most flamboyant of all the First Growths, I find that description to have held more water during the 1970s and1980s when heavily toasted new oak was used copiously at the property. In the 1990s and especially the first two decades of the twentieth century, Mouton Rothschild became a more refined, classic Bordeaux wine (Dhalluin scaled back the use of all that toasty oak) that combines uncommon richness and precision with a strong minerally, perhaps gravel-derived component that makes the wine almost always immediately recognizable in blind tastings. It is truly one of the world's top dozen or so greatest wines, as is amply demonstrated by the high scores in this vertical tasting. But it really could not be otherwise, as it features what are the best vintages of Mouton made from 1980 to today (the only great Mouton missing in this stellar lineup is the 2006).
The following vertical took place in Shanghai in March 2021. For the sake of completeness, I added two other iconic Mouton vintages from my own cellar.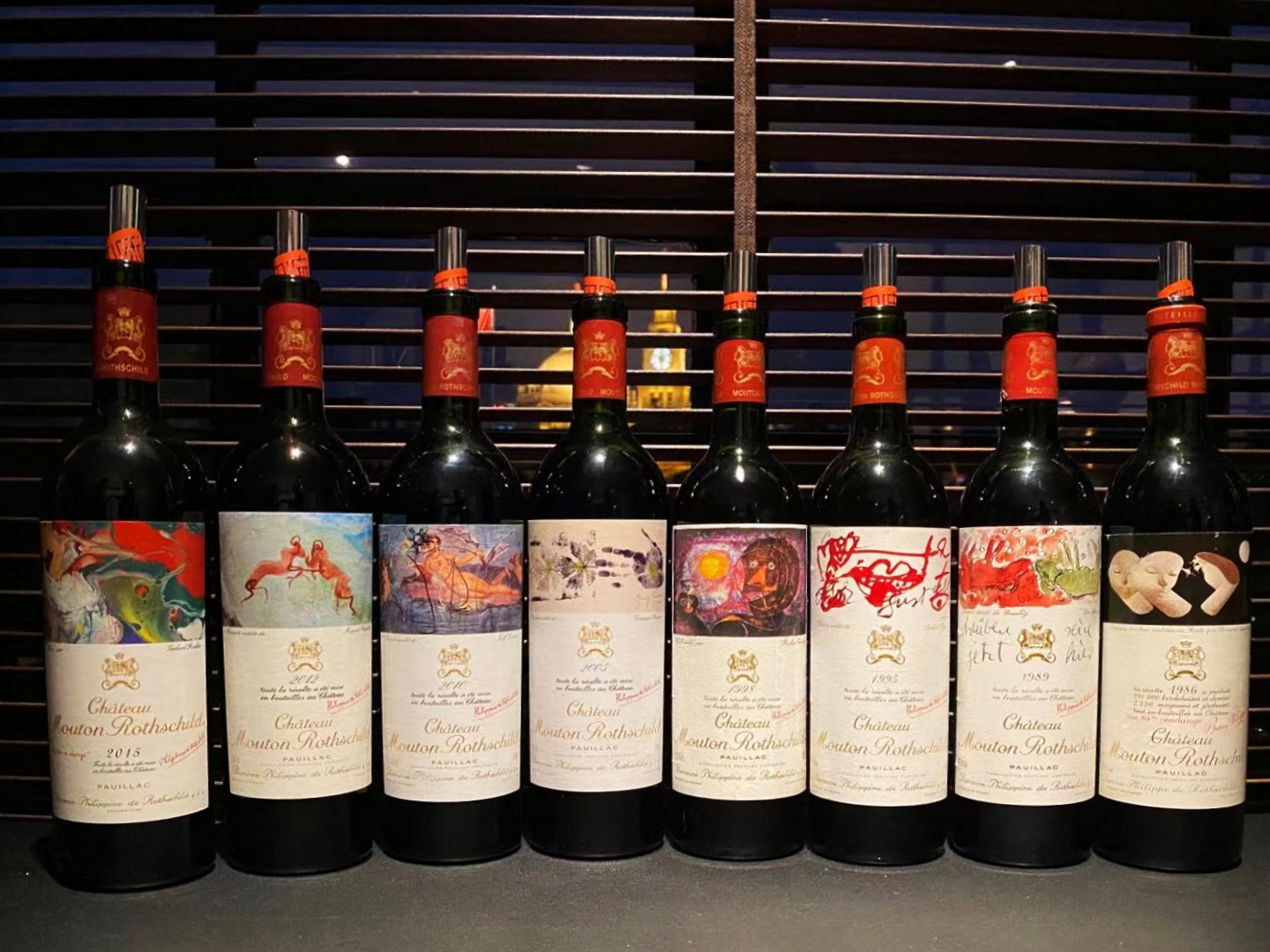 2015 Château Mouton Rothschild Pauillac                                                 99
Very deep ruby with inky tinges. Typical northern Médoc Cabernet Sauvignon dominated nose of cassis, graphite, violet, plus Mouton's telltale Asian spices. At once silky and incredibly concentrated, this multilayered, dense beauty boasts flavours similar to its aromas and a long finish of absolutely mesmerizing purity. An 82% Cabernet Sauvignon, 16% Merlot, and 2% Petit Verdot blend aged nineteen months in 100% new French oak. A very exciting wine, it might very well yet turn out to be the left bank wine of the vintage, with only Haut Brion and Margaux that can steal the crown away. Drinking window: 2024-2055.
2012 Château Mouton Rothschild Pauillac                                                 98
Fully saturated deep inky-ruby; this is really quite dark. Complex aromas of blackcurrant jelly, crème de cassis, and violet are complicated by notes of graphite, iodine, cedar on the captivating nose. Then plush and multilayered, with real density and uncommon depth to the refined, pure flavours of small dark fruit, cedar and minerals. The tannins are silky and the very long focused finish is not just bright and energetic, but extremely pure too. A majestic wine that is plush and deep, and unquestionably the northern Médoc's biggest success in 2012. In fact, this 90% Cabernet Sauvignon, 8% Merlot, and 2% Cabernet Franc blend was made from only 49% of the total crop and ranks as one of the best wines of the vintage, quite possibly the left bank wine of the vintage. I always thought it had been heavily underrated by a many a pundit (not all) at the time of the Primeurs. This is the first time Mouton made its wine in the new facility, and it baptized it with a beautiful wine indeed. The pretty label of two rams duking it out is by Miquel Barceló. Drinking window: 2024-2052
2010 Château Mouton Rothschild Pauillac                                                 100
Beautifully moderately saturated crimson red-ruby. Perfumed, precise nose is intensely redolent of violet, blackcurrant, minerals, cedar and Oriental spices. Then rich, dense and focused, with captivating clarity and cut to the pure dark fruit and sweet spicy flavours, complicated by hints of peppermint and minerals. The long aftertaste lasts for what seems like hours. It's an atypical Mouton in that it boasts the highest level of Cabernet Sauvignon ever used in the blend at that point in time (the blend was 94% Cabernet Sauvignon and 6% Merlot). In many ways a modern-day version of the unforgettable 1986, this might very well be Dhalluin's best wine ever, and is most likely the left bank wine of the vintage; and that's saying something, given how monumental a vintage 2010 was, packed as it was with many fine wines. Drinking window: 2026-2064
2009 Château Mouton Rothschild Pauillac                                                 99
Luminous dark red-ruby. Sexy and seductive, with opulent aromas and flavours of crème de cassis, strawberry pie, blackberry nectar, roasted coffee beans, milk chocolate and vanilla that are nonetheless lifted by harmonious acidity. This 88% Cabernet Sauvignon and 12% Merlot blend is plush and velvety on the long, dense finish that features a beguiling note of black truffle. Like many 2009 Bordeaux wines, this was very easy to drink at a relatively young age, but its greatness is showcased by the fact it will easily live fifty years without fading. If the 2010 can be compared to the 1986, the 2009 has always drawn comparisons to the 1982 Mouton, and rightly so. The label is by Anish Kapoor. Drinking window: now-2055
2005 Château Mouton Rothschild Pauillac                                                 98
Good full ruby. The enticing nose offers aromas of strawberries and cream, graphite, cedar, minerals, sweet oak elements and peppermint. Enters rich and round, then more austere in a very refined way, with dense, multifaceted flavours of dark and red berries, licorice, wet stones, cedar and coffee syrup. Long and energetic, with a laser-like quality given by harmonious acidity that neatly extends the flavours on the long back end. An 85% Cabernet Sauvignon, 14% Merlot and 1% Cabernet Franc blend that is absolutely sensational and like all 2005 Bordeaux wines is aging gracefully and slowly. Interestingly, 65% of the crop was used to make the grand vin, and at that time it was by far the lowest amount of the total harvest used to make the estate's top wine. Only a few years later, Dhalluin would have that percentage down to 50%, just one of his many important contributions to the success of modern-day Mouton. Drinking window: now-2050.
1998 Château Mouton Rothschild Pauillac                                                 97
Deep crimson ruby. Aromas and flavours are pure and precise, offering a boatload of raspberry, blackberry juice, vanilla, cinnamon, nutmeg, roasted espresso coffee beans and tobacco notes. Smooth and tapered, with a long aftertaste that features repeating notes of sweet spices and delicate aromatic herbs and minerals. Not that the 1998 hasn't attracted its fair amount of praise over the last twenty years, but in this vertical tasting's company of just about every great Mouton made since 1980, I thought it might falter somewhat. Not so: the surprise wine of the tasting, this is a real knockout. A hugely successful blend of 86% Cabernet Sauvignon, 12% Merlot and 2% Cabernet Franc. Drinking window: now- 2045.
1995 Château Mouton Rothschild Pauillac                                                 94
Deep ruby-red. Slightly reticent aromas and flavours of dark plums, blackberries, forest floor, tobacco, and licorice. Enters smoothly tannic, then somewhat grippier on the forest floor and faded flower-accented long finish. The only slightly disappointing wine in this vertical, with a hint of green nuances that speak of perhaps not entirely physiologically ripe grapes. The problem in 1995 was the Cabernet Sauvignon; I remember that during another vertical of this wine that I carried out about ten years ago or so directly at the Château and that I wrote up for Stephen Tanzer's International Wine Cellar (now included in the Vinous database), I was told that the estate had purposely used a bit more Merlot than was usual up until then in an effort to soften the Cabernet Sauvignon's tough tannins. Not that this is a bad wine, not at all: a very noble wine that is juicy and bright, and still has lots of life left, but I just wish it had a little more ripe fruity flesh. Drinking window: now-2040
1989 Château Mouton Rothschild Pauillac                                                 96
Bright deep red. Strawberry, blackberry, Oriental spices, and eucalyptus notes soar out of the glass. The label by Georg Baselitz, a German painter, celebrates the fall of the Berlin Wall. The soft and very plush, with flavours of sultana raisins, caramel apple, vanilla and milk chocolate that are nicely framed by ripe acids. Closes long, focused and velvety. I especially like that this wine avoids the blurriness of fruit of too many other 1989 Bordeaux reds, where yields were often just too high, as were the alcohol levels. Mouton did admirably well in 1989, especially compared to its 1990. Drinking window. Now-2035
1986 Château Mouton Rothschild Pauillac                                                 100
Good vibrant red-ruby with a pale rim. Perfumed violet, raspberry nectar, cassis, cedar, and menthol on the nose. Then similar flavours to the aromas, nicely lifted by harmonious but noteworthy acidity. The tapered finish is silky and extremely long, rich in mineral, floral and cedar nuances. I remember Dhalluin and Tourbier telling me in the mid-2000s that the 1986 Mouton had a lower than usual pH (3.55 instead of the more common 3.75) and that probably explains some of this wine's amazing longevity (the grapes were picked from October 2-October 16). Still remarkably young, with a long life ahead yet, this deep, layered, complex and smooth blend of 80% Cabernet Sauvignon, 10% Merlot, 8% Cabernet Franc and 2% Petit Verdot is one of the finest (if not the finest), most complete Mouton Rothschilds ever made and easily belongs on any list of the fifty greatest Bordeaux wines of all time. In fact, I scored it 98+ back in 2011 when I was writing for Stephen Tanzer and his International Wine Cellar: the + sign indicated I thought the wine could improve further and merit an even higher score one day, and I am happy to report that I was correct in my assessment. And so there you have it: 100 points. Drinking window: now-2050.
1982 Château Mouton Rothschild Pauillac                                                 100
Bright red with a slightly garnet, thin rim. Blackberry nectar, crystallized blueberries and red cherry aromas are complicated by tobacco, cocoa and Oriental spices on the inviting nose. Enters plush and ripe, then also soft and plush in the middle but with harmonious and still lively acidity neatly lifting the creme de cassis, faded flowers, cedar and spice box flavours on the aftertaste. Pure and precise, not to mention still amazingly vibrant (for a 39 years old wine!), this offers repeating vanilla and other Oriental spice notes that linger impressively on the long, sultry but refined finish. A legendary Bordeaux wine, this tasting confirms yet again that the 1982 Mouton Rothschild fully deserves its status as one of the all-time great Bordeaux reds (and another Mouton that rightfully belongs in the aforementioned list of top 50 Bordeaux reds of all time). A magnificent wine, it's honestly hard to pick between this one and the 1986; my preference goes to the latter, but only by a hair. Drinking window: now-2045