1. 1976 Château d'Yquem, Sauternes, Bordeaux, France                                               97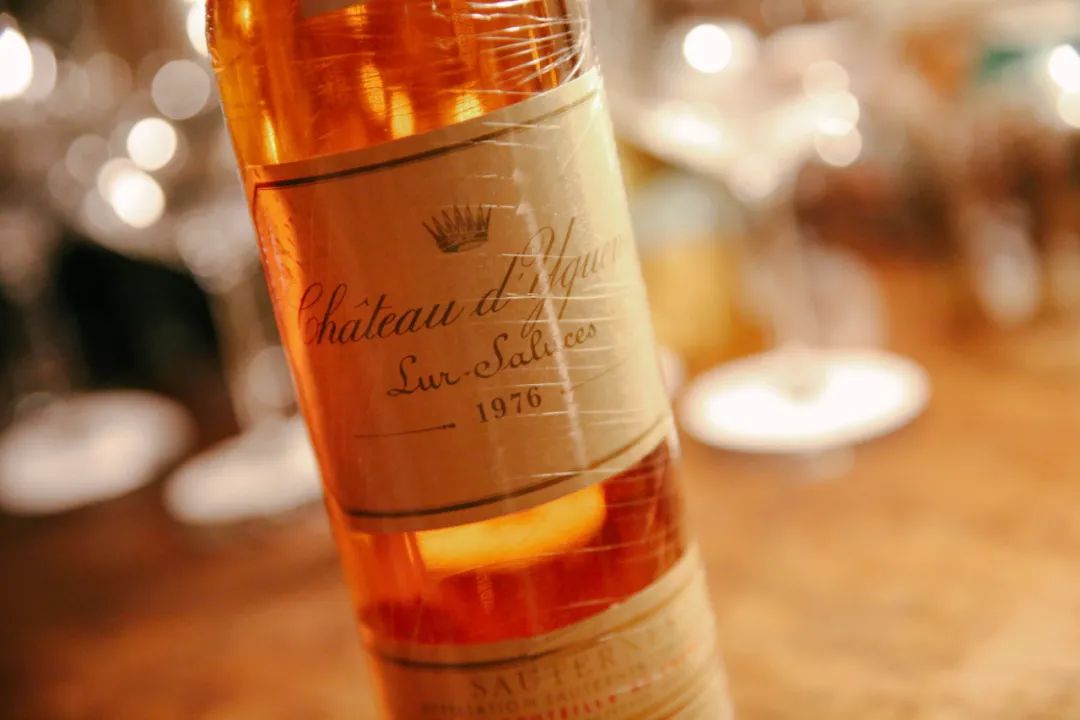 Three undulating slopes (with one at 80 meters above sea level the highest point of the Sauternes Appellation), the easterly breezes that dry up excessive moisture, the soil made up of gravel, clay and sand over limestone that changes continuously over the roughly forty plots of Semillon and Sauvignon Blanc vines planted on the property's grounds from which the wine is made (but few people are aware that prior to 1642 roughly 20% of Château d'Yquem were actually red varieties) characterized more so than any other Sauternes property by the varying amounts of clay, and a uniquely talented team account for the uniqueness of what is arguably the most famous wine in the world. Not the most famous sweet wine, but the most famous wine, period, from an estate that was founded (in 1593) on land that had previously belonged to the King of England and reverted back to France when Charles VII brought the French southwest once again under the rule of the fleur de lys. The 1976 is a benchmark d'Yquem because it showcases what a truly great, unique terroir is all about: in a year when most other Sauternes were certainly luscious and showy, but almost vulgar in their sweet fleshy but one-dimensional opulence, Château d'Yquem produced a wine of magical lightness yet noteworthy underlying power, refreshing and long, a paragon of balance.
2. 1990 Domaine de la Romanee-Conti Grands Echézéaux, Burgundy, France       98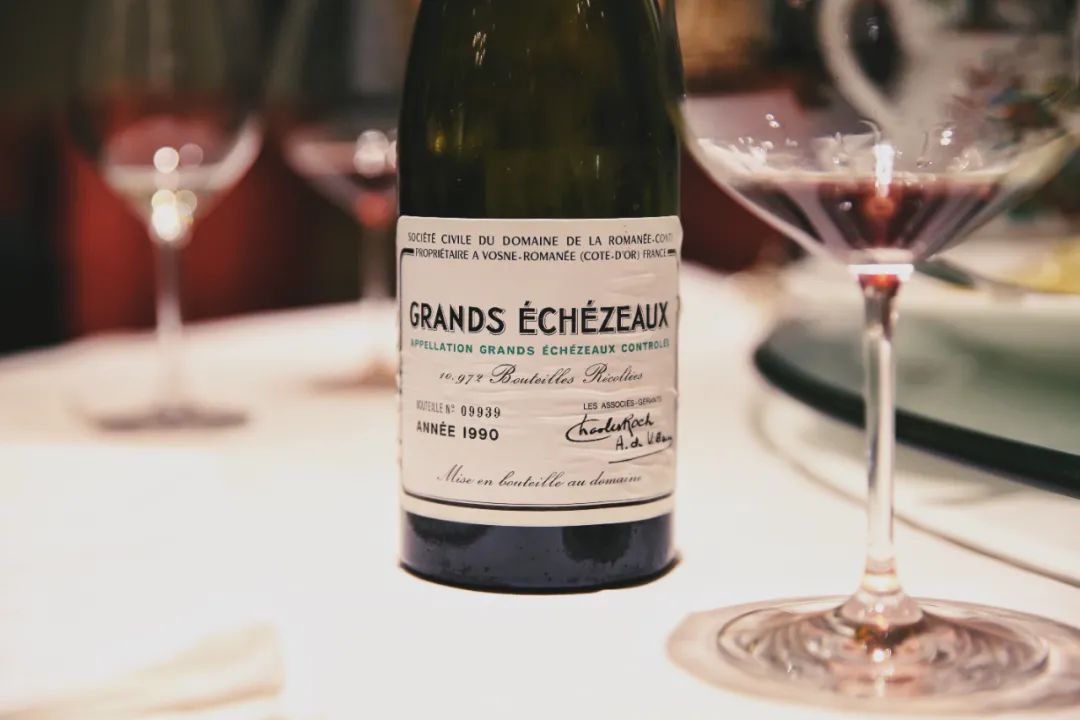 At 3.53 hectares, DRC owns more of this Grand cru's total vineyard land (about 9.14 hectares) than the next four owners combined, and the ability to be ruthlessly selective, thanks to the estate's well-recognized, truly unique attention to detail coupled with the uncommon talent level of the winemaking team, allow for a Grands Echézéaux bottling that is head and shoulders above all others made. Then a fantastic, century-type vintage like 1990 does the rest, and creates a masterpiece of almost unbelievable proportions. Powerful, complex, multifaceted, still remarkably youthful, the 1990 DRC Grands Echézéaux is quite simply a monument to wine in the making. The effect of the thick clay soil layered over Bajocian limestone accounts for a firmness of texture (that is very evident in this 1990) and that is lacking in the wines of nearby Echézéaux (a site where this geologic feature is absent).
3. 2017 Reif Estate Winery Vidal Icewine Niagara River, Ontario, Canada              95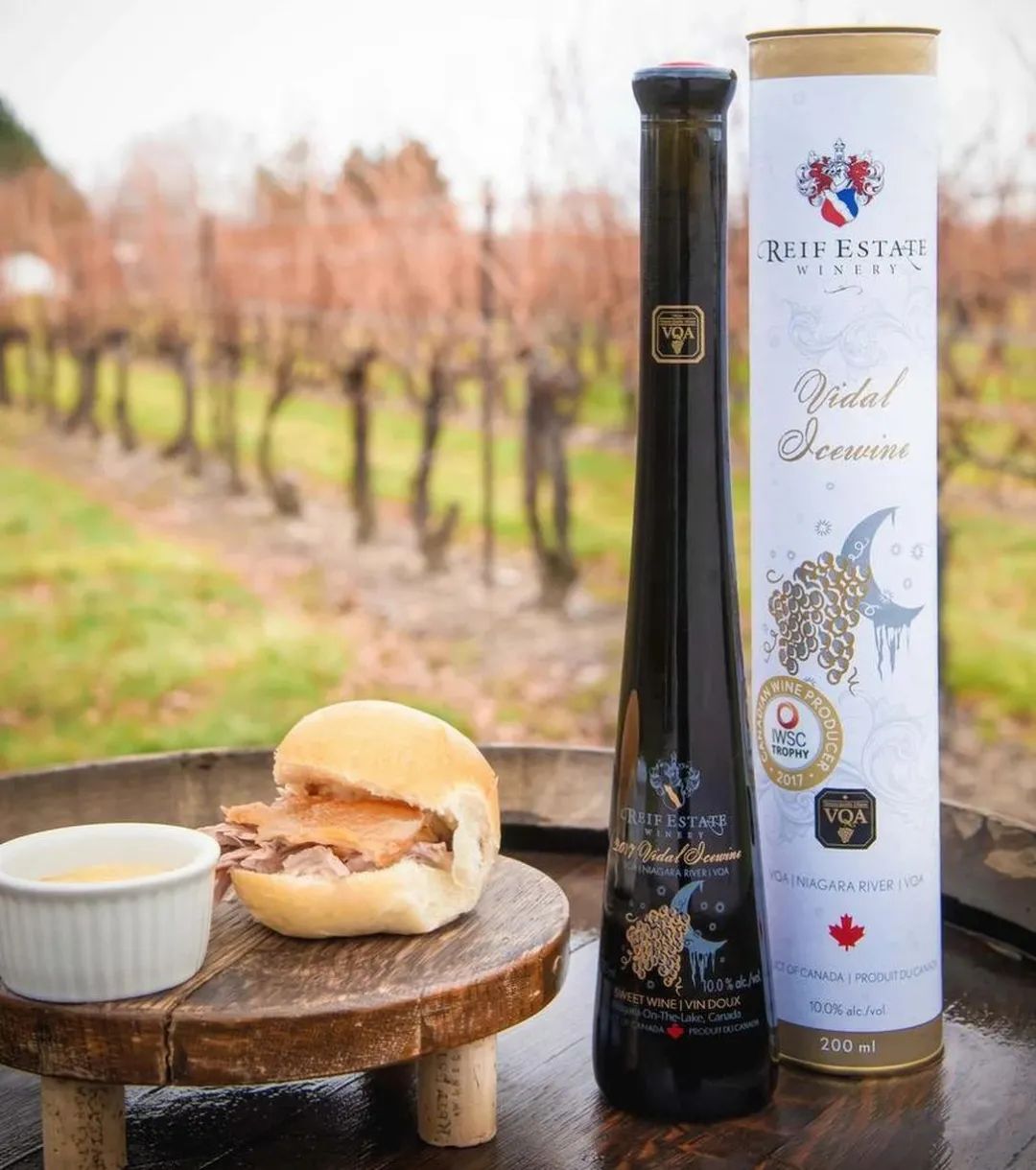 Vidal is a Trebbiano Toscano (Ugni Blanc) and Seibel 4986 (Rayon d'Or) hybrid that found itself a home in Canada, where it was originally planted with the intention to allow production first of brandy and later wines in what was, for the longest time, an extremely weather-challenged wine making country (prior to the recent sorry arrival of climate change, that is). The grape is characterized not just by its great resistance to cold, but also by very thick skin and very high acidity, making it an ideal variety with which to make Icewine. Founded by Ewald Reif in 1982 and then led by his talented nephew Klaus Reif, the estate is one of Ontario's Niagara region oldest wineries, and has always distinguished itself for absurdly good Icewines. And more pertinently, for a special knack at getting Vidal to deliver all the good that it can, something not all winemakers are able to do (many Vidal Icewines, though impressive at first sip, tend to quickly induce palate-fatigue with their supersweet opulence and in your face aromas and flavours). This 2017 Reif Estate Vidal Icewine is an amazing example of just what a truly talented winemaker can achieve with this hybrid: opulent, viscous and super-sweet for sure, but this amber-gold coloured nectar dances nimbly while smothering the taste buds in a seemingly endless wave of passion fruit, honey, brown sugar and pineapple nuances. Despite its truly monstrous concentration, this wine is so amazingly light on its feet that it will have you going back to the (unfortunately small) bottle again and again, when with many other Vidal Icewines one thimble, never mind a glass, is quite enough.
4. 2017 Tiberio Montepulciano d'Abruzzo "Archivio", Abruzzo, Italy                         96
Along with Valentini and Emidio Pepe, Tiberio is a recognized Italian star wine estate that has pushed wine lovers and collectors to pay attention to a region, Abruzzo, mostly known for red and white wines of little or no interest (except for the fact they don't cost much). This 2017 is the first ever vintage of Tiberio's Montepulciano d'Abruzzo Archivio, the estate's brand new Riserva red wine that is also the first wine ever made at the estate to be aged in wood (30% of the wine is aged in French oak barriques, 33% of which are new). The best lots of Montepulciano grapes coming from a specific 1.2 hectare section of a larger 2.5 hectare vineyard planted with 65 year old vines (hence the wine's name, archivio or archive, referring to the archive of four rare Montepulciano biotypes planted on the property) were vinified separately and after roughly six years of trials and study, the estate will be releasing its first ever vintage of "Archivio" early in 2021. I am honoured to be the first, and so far the only, wine journalist to have tasted this wine when I visited the estate this summer, and I can tell you that it is a magnificent wine, redolent in smoky dark and red cherry fruit and spices, in which the typical refinement that Tiberio is so uniquely able to pull out of the rustic Montepulciano grape is coupled to oak-derived power and smoothness of texture. And another future Italian wine star is born.
5. 1971 Trimbach Riesling Clos Ste. Hune, Alsace, France                                                100
I have had many spectacular Clos Ste.Hune wines over the years, but this is probably the best one I have ever had. Made with Riesling grown in the Rosacker grand cru, a site from where nobody else other than Trimbach is able to pull out anything even vaguely as marvellous (there is the magic of terroir: only the Riesling grown within the Clos, or walled vineyard, in the grand cru seems to be able to weave this level of magic). One sip and you are confronted with greatness: piercing aromas and flavours of white peach, jasmine, lemon verbena, minerals, and green apple are all lifted and extended by balanced acidity on the nearly endless finish. The Trimbachs can be extremely proud of what their family has achieved with the 1971 Riesling Clos Ste.Hune, really more a work of art than a wine. Just how good is it, you ask? Well, let me put it to you this way: if I had to choose just one wine in the world with which to live the rest of my days on a desert island, it might very well be this one.