Château Branaire-Ducru 2016 Duluc de Branaire Ducru Saint-Julien Bordeaux           91
by Robert Millman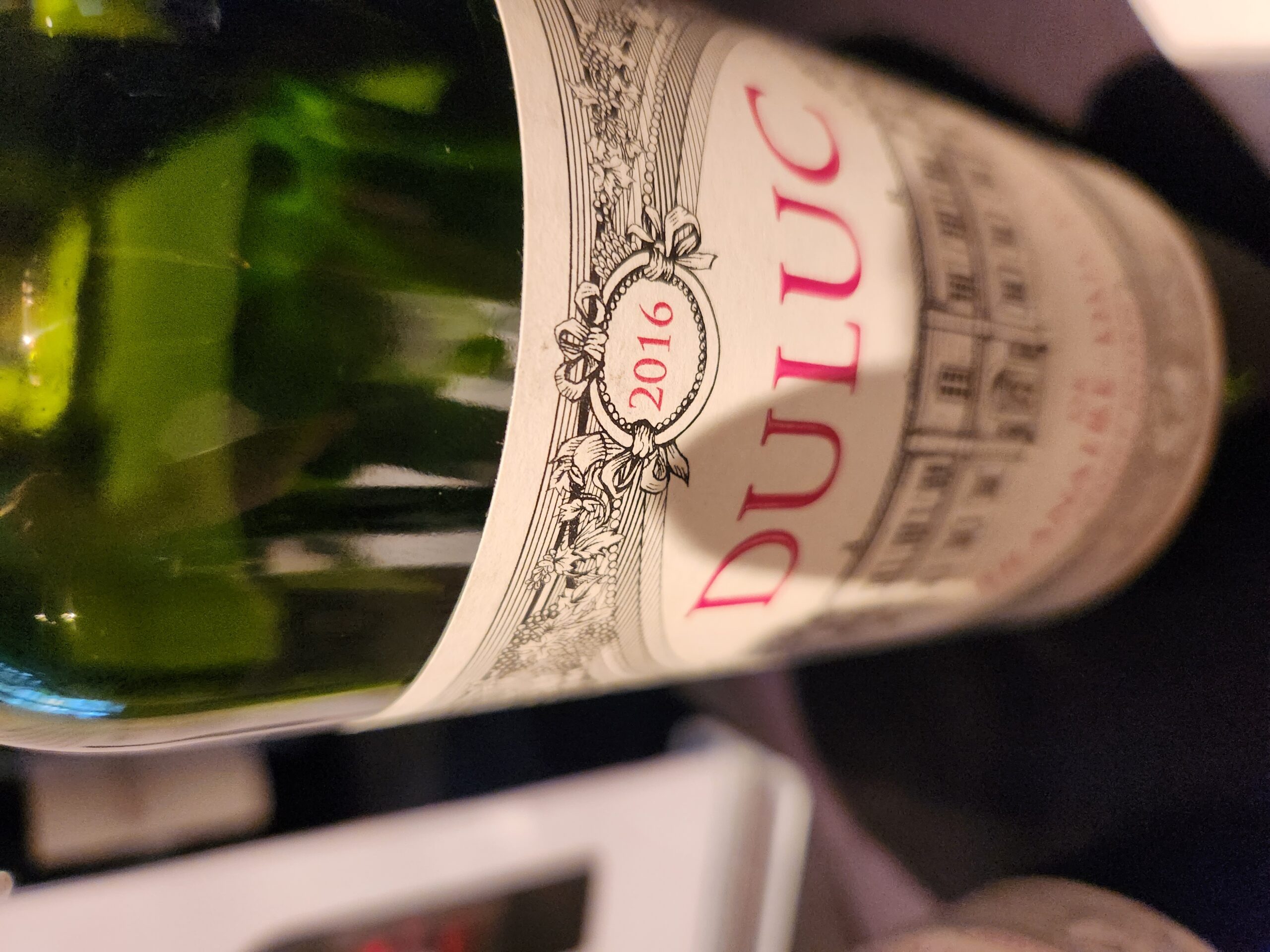 In general, the second wines from classified Châteaux have come to play a significant role in the Bordeaux wine market especially as prices for the first wines have risen sometimes dramatically. The second wines can be one of either two types: (1) grapes from young vines at the property and grapes from older vines that do not qualify for the first wine or (2) wines made from parcels within the Château's holding that are used exclusively for an independent wine. Les Forts de Latour is the classic representative of the latter. It is a different wine from Chateau Latour, not a second class citizen.
It is certainly the case that second wines often include more Merlot than the first wine of an estate (though not always), and are made for earlier drinkability. Such wines are thus doubly advantageous: half the price or less than the first wine and usually drinkable at five years old. At a recent industry tasting which feature mostly first wines from twenty or so Châteaux, several second wines were also part of the event. Of these, one stood out as especially attractive: Duluc, Branaire's other wine. It certainly helped that it was from the wonderful 2016 vintage. With each passing year the nobility and elegance of the 2016s becomes more and more apparent. Located at the southern end of Saint-Julien but with fifty hectares spread throughout the commune, Branaire is one of the best Fourth Growths and has been for some time. The blend is usually mostly Cabernet Sauvignon (70%) and Merlot (22%), and in normal years, the Château produces about 15,000 cases of its grand vin. By contrast, the Duluc is a blend of roughly 54% Merlot and 44% Cabernet Sauvignon, and production is 7000 cases annually.
Branaire itself is almost always a gracious wine, beautifully perfumed and, among its peers, achieved drinkability relatively soon. Not surprisingly, the Duluc is a softer, fleshier version of the first wine. The seductive juiciness of the 2016 backed by gentle tannins and fluid acidity make for wonderful drinking. There is a lovely cassis/dark cherry overlay which one finds in the first wine as well. I wish that every seven years old red wine I encountered tasted this good and this complete. Drinking Window: 2023-2028.
Canalicchio di Sopra 2017 Brunello di Montalcino La Casaccia                  92
by Ian D'Agata
Bright medium red with garnet highlights. Aromas and flavours of ripe red cherry, plum, and orange peel are complemented by strong notes of tobacco and earth. Perfumed and luscious on entry, then somewhat broad and diffuse in the middle, with ripe red cherry, plum nectar and redcurrant jelly flavours complicated by a dusting of wild herbs. Very fine tannins leave a suave mouthfeel behind on the long, savoury finish that features repeating strong nuances of sweet pipe tobacco. Under the capable direction of talented Francesco Ripaccioli, Canalicchio di Sopra has recently pole-vaulted into the upper stratosphere of the better Montalcino estates, producing Brunellos that rank every year with the fifteen or so best of the vintage. A good example of the talent at the winery is showcased by the 2017 Brunello La Casaccia, an excellent wine made in a hot, difficult year that caused headaches at many other estates. Clearly, it helps that Canalicchio di Sopra is located in the northern and much cooler part of the Montalcino denomination, such that hot years like 2017 pose less of a threat to the making of refined, well-balanced wines. Located at an altitude of 297-315 meters above sea level, the La Casaccia vineyard was planted in 1990; its soil is mostly clay with some pebbles and plenty of minerals, and tends to give the largest, broadest and most powerful of Canalicchio di Sopra's wines. First made with the 2015 vintage, the wine spends about 25 days on the skins and is stainless steel-fermented and spends thirty-six months in 2500 liters Slavonian oak casks. Ready to drink now thanks to the specifics of the 2017 vintage, I would drink this up over the next ten years for maximum enjoyment while your 2015s and 2016s Brunellos mature in the cellar. This 2017 is a great example of what the word "cru" really means: La Casaccia is a true cru in that it delivers not just a good wine that is recognizable vintage to vintage ("recognizable" as in recognizably coming from that specific plot of land), but that can overcome the vagaries of bad weather. In other words, it's not every plot of land that can give you an excellent wine in a difficult year like 2017: that is the difference between wines that are of a villages, a lieu-dit, a premier or a grand cru. The really good premier crus and the grand crus can push the vintage characteristics somewhat in the background and give a better wine than other plots of land, near and far; in this light La Casaccia is certainly worthy of Premier or Grand Cru status. Further proof of this is furnished us by the Brunello La Casaccia from 2018, another beautiful wine (94 points here on the TerroirSense Wine Review: see Brunello and Brunello di Montalcino Riserva 2018, 2017 and other recent releases. August 18 and August 23, 2023) and that too was a very difficult vintage (for different reasons than those that made 2017 difficult). In any case, Canalicchio di Sopra's La Casaccia Brunello, is a relatively new wine that was made for the first time only in 2015: time will tell exactly where exactly it falls on the scale of great Montalcino Brunello crus, but we already have enough info to declare this vineyard a dandy. Drinking window: 2023-2033.