Trattoria Ristorante Da Romano
Via S.Martino Destro 221
Island of Burano, Venice
Italy
Tel. +39.041.730030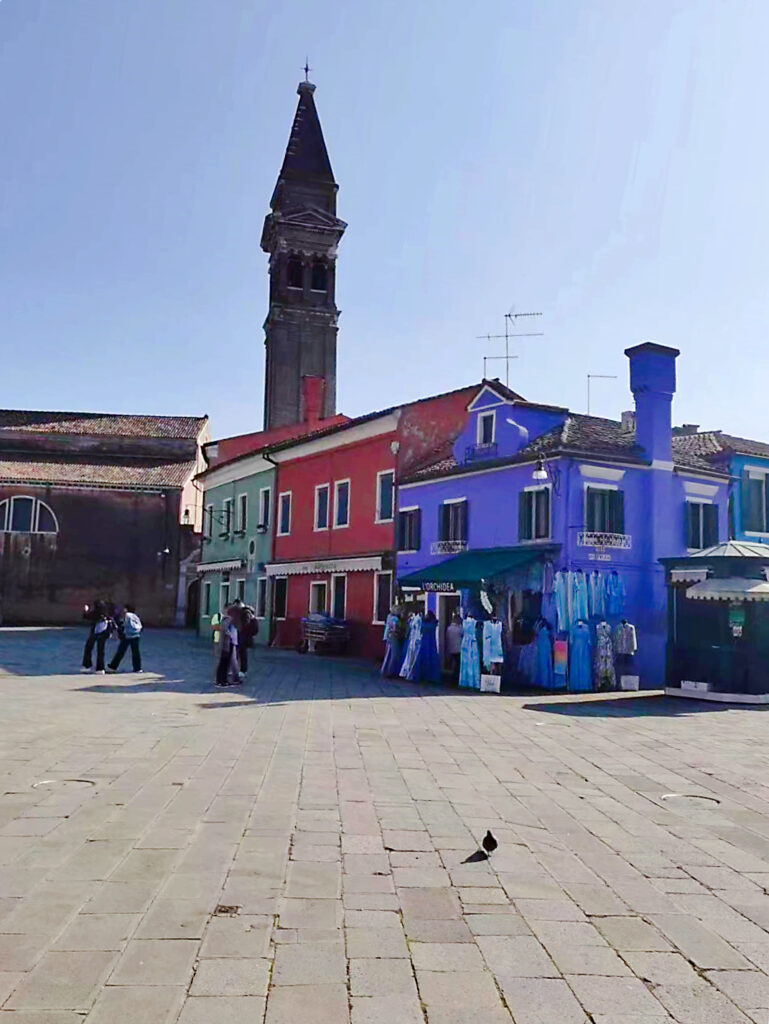 The dishes
Mixed seafood antipasto ROMANO
Lagoon crab on a bed of lettuce / Grancevola al vapore in letto di insalata
Fried soft-shell crabs/ Frittura di moeche
Mixed clams and mussles marinara style/ Misto di cozze e vongole alla marinara
Grilled eel/ Anguilla alla griglia
Desserts trolley/ Carrello dei dolci
The wines
Angelo Bortolin NV Prosecco                           89
Primosic Ribolla Nera Spumante                            89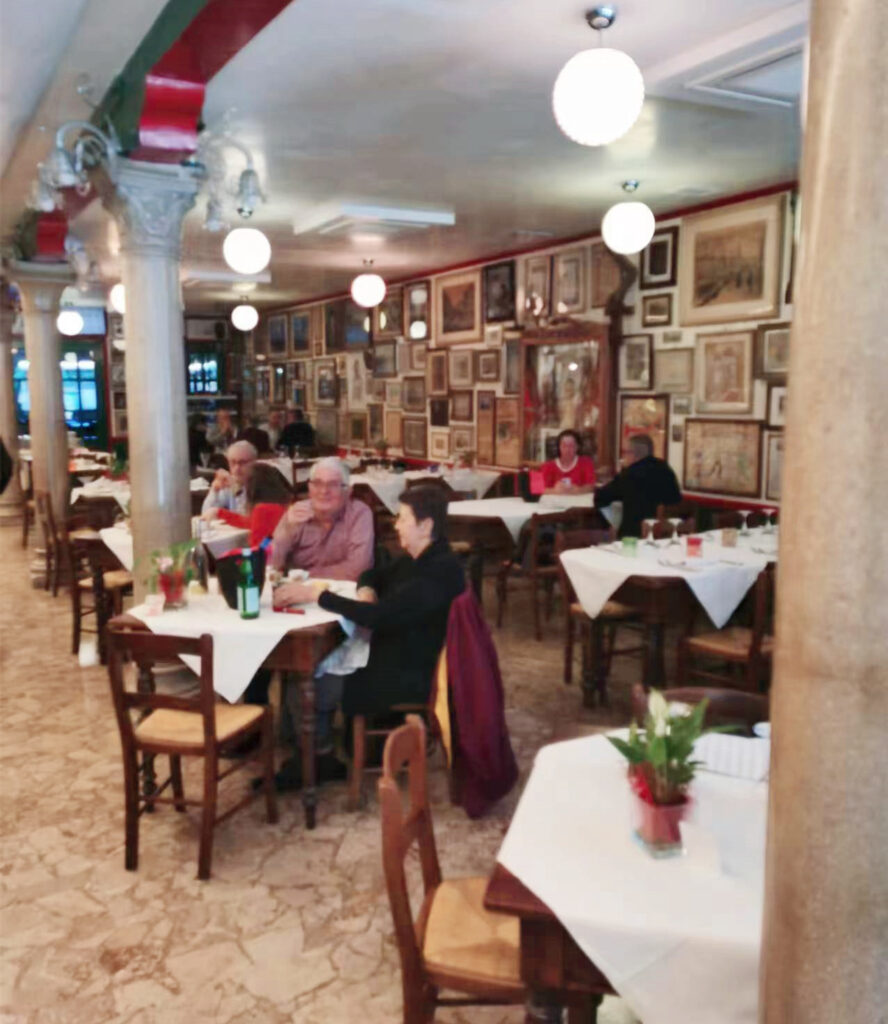 Located on the main strip that runs along one of the main canals in the small downtown of colourful Burano is one oif Italy's best everyday restaurants, the Trattoria Ristorante Da Romano. features that all of Italy's best every day trattoria and restaurants share in spades. In many respects, Da Romano is in style and simplicity, but also the friendliness of the service and excellence of the food, not dissimilar to Matricianella, another of Italy's better everyday trattorias (also reviewed in the TerroirSense Wine Review).
The wine list at Da Romano, while good, could use a little improvement, namely a few more high-end choices among Proseccos and Veneto whites, given where the restaurant is located, but selections are fine overall and nobody risks going thirsty. However, just a small effort in this department (it would really only take about fifty more labels or so, in both whites -especially- and some reds) to really pole vault Da Romano into the ideal top everyday 10 dining spots of Italy. But you can argue the place doesn't need it, as it's already remarkably good and satisfying as it is: and proof is that a wine lover such as myself makes a beeline for it every time he is in the general vicinity of the place, without ever having any regrets in having done so. So clearly the wine list is good enough not to be a deterrent.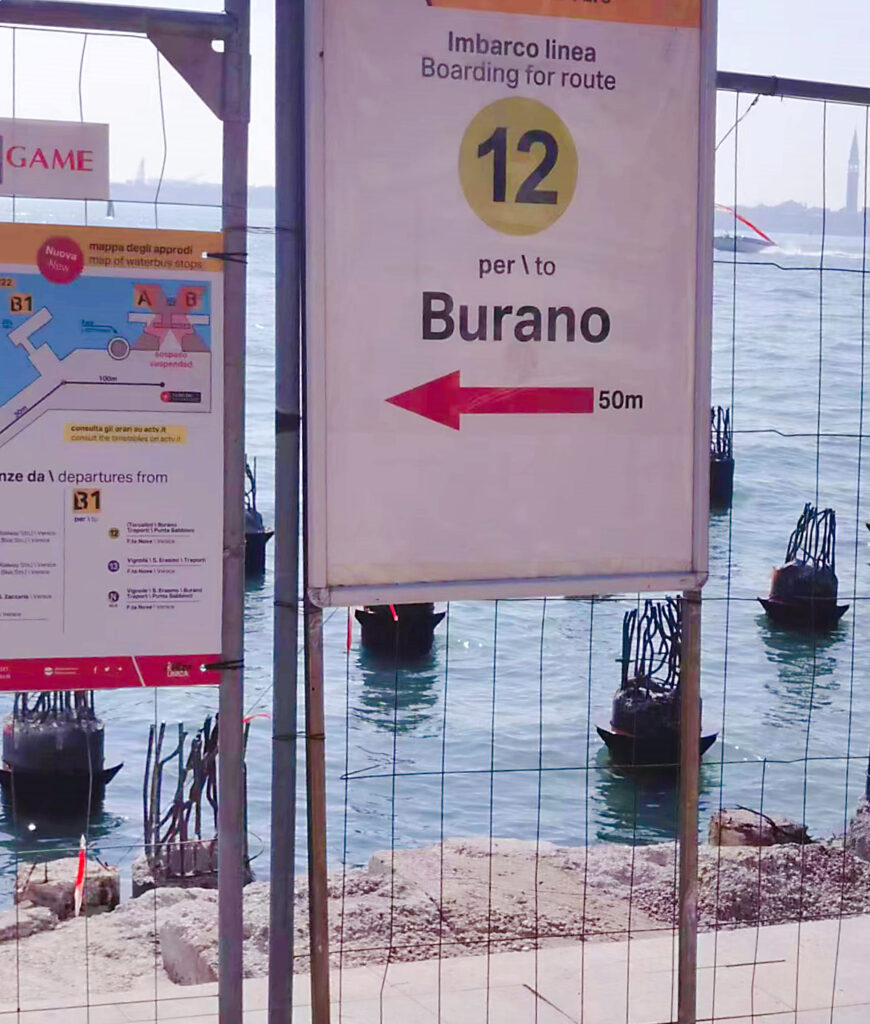 Owned by the Barbaro family for over 100 years, it was the Romano the restaurant is named after that really put this trattoria on the quality food map. The place became so famous so fast that in just a few short years it was a magnet for world travellers, sybarites, artists and intellectuals from all over Italy and the world. There is even a book written on this subject, "I Diurnali" published in 1964 that catalogues all those who passed by the restaurant, more often than not leaving a drawing or some form of writing; in fact, the walls of the restaurant are covered with some really impressive art worlks many of which were created by very famous artists indeed (Matisse and Casorati, for example; but the list of painters who called Da Romano their "home away from home" is indeed long: Gino Rossi, Umberto Mossioli, Pio Semeghini, Arturo Martini, Luigi Scopnich, and later Vellani Marchi, Novello, Scarpa Croce, Seibezzi, Dalla Zorza are but some of the many names that spring to mind. But many others left written traces of their passage, such as for example Hemingway and Audrey Hepburn.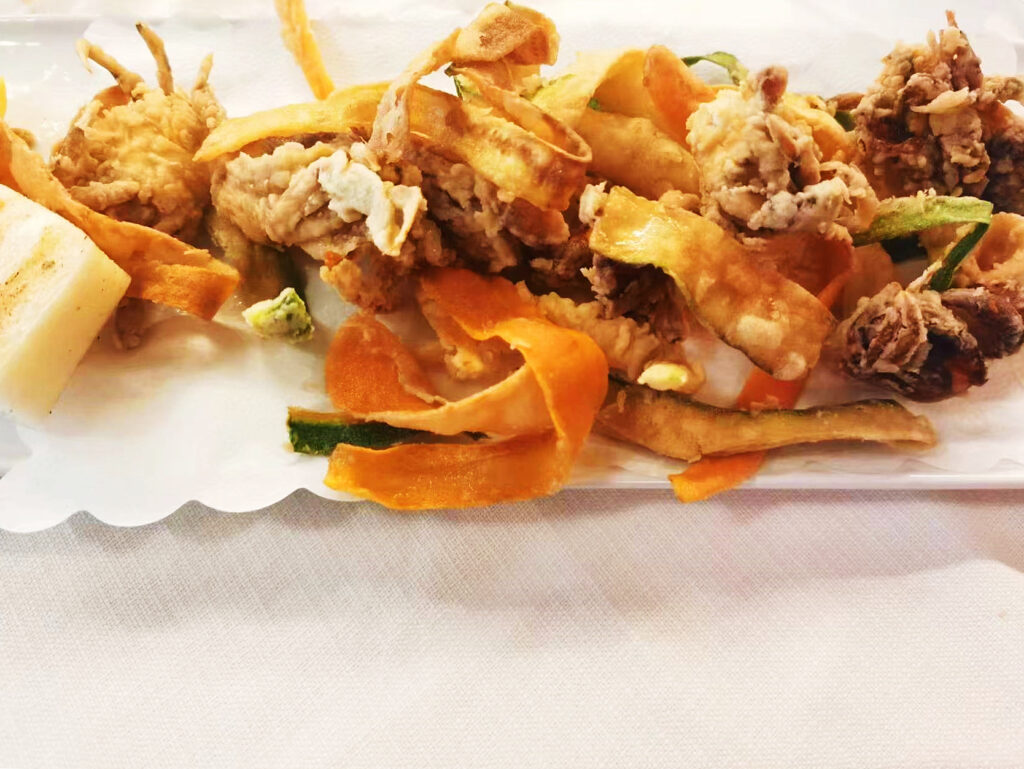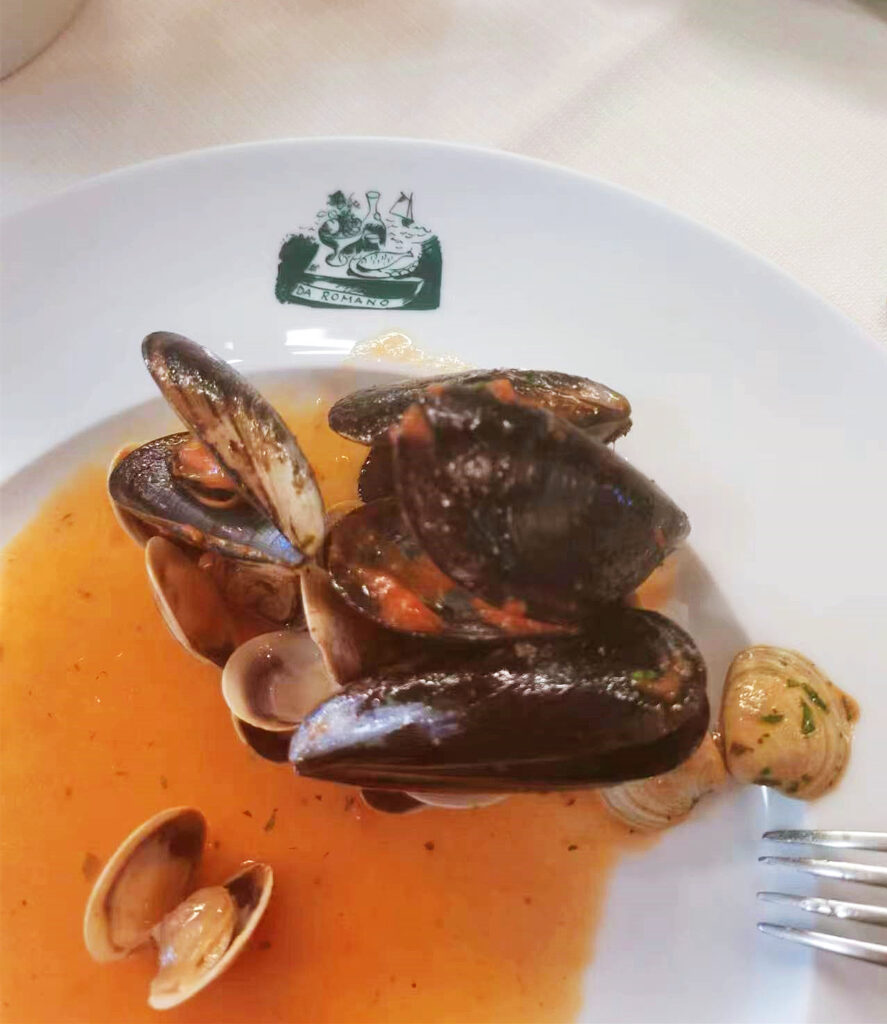 Founded in the early 1900s by Romano Barbaro and now listed as one of the roughly 180 "Historic Locales of Italy", Da Romano offers an exceptionally good, fresh and flavourful seafood cuisine, though those who cannot do without meat even on an island will find something to their liking too. But it would be a shame to come all the way here and not indulge in some of the best seafood around: even better, seafood that is both in season and local, and that the knowledge of which among the waitstaff is high. For example, you won't find neither farm-raised salmon here nor any Chilean Sea Bass, a fish that obviously does not swim in the Mediterranean. I ate at Da Romano most recently at the end of March, a period when the soft-shell crabs are starting to lose in flavour intensity and care needs to be taken when ordering them (they're still great to eat and many restaurants will serve them well into April, just be aware that real epicures know that the best are to be found earlier on in the year). At Da Romano, when you pose such a question they are quick to tell you one way or another how things really stand: for example, I was lucky on my day, for one of the local fishermen that regularly serves the restaurant had brought in some remarkably good and flavourful moeche (soft-shelled crabs) that the waiters told me were going to taste just splendid, and boy, were they ever right. The servers are also very friendly and kind, and when I asked if I could have the clams and mussels as an extra appetizer, the two that were buzzing around my table quickly told me not to worry about having to order another dish separately: they would include some in the antipasto "Da Romano" along with all the other copious goodies already present (the antipasto is indeed varied, if not very copious in its single entry amounts -for example, there is only one cicala di mare (mantis shrimp) in it- but it does include a vast array of choices, including the aforementioned Mantis shrimp with oil and lemon and also: shrimp dressed in oil and lemon; steamed small lagunar shrimp; small octopi dressed with oil and lemon; Boiled garusoli clans with oil and lemon; scampi in Saor sauce; sardines in Saor sauce; warm seafood salad (in Italian: Antipasto di mare alla "ROMANO": Canocchie al vapore olio e limone; Gamberi al vapore olio e limone; Gamberetti di laguna al vapore; Polpi olio e limone; Garusoli bolliti olio e limone; Sarde in "saor"; Scampi in "saor"; Insalatina tiepida di mare)].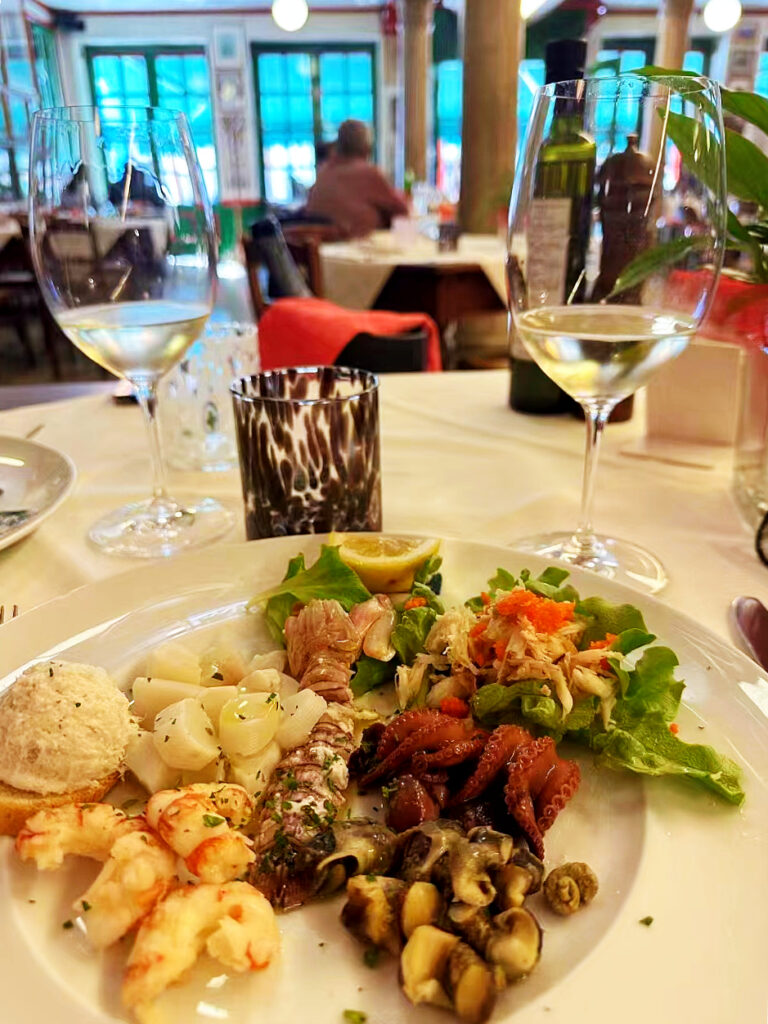 The generous addition of a side plate of mussels and clams in their joyously and delicious spicy marinara sauce was not just being generous, but intelligent at the same time: throwing in a few clams and mussels won't ruin the restaurant, but it certainly creates good will and gets people talking positively about the place to anybody who will listen, as I am doing here. The other parts of the antipasto were just fine, with good sweet and sour qualities to the two saor preparations (the sardines always fare best, given that the sauce perfectly handles the strong flavours of these blue fish), and the mantis shrimp are just delicious anytime one can get a hold of them. I wish they had served us more. The eel is an especially large piece of fish (such a big eel is usually referred to as a capitone, the Italian name for large eels, versus that of anguilla, used to describe a smaller eel). Eels are very commonly found in the lagoon and the canals all around Venice, so it's a food staple in the area. This one was grilled to perfection and a just a few drops of lemon juice enlivened it to the point where the oiliness of the fish was less noticeable and I just kept on eating and eating. And for all those who like dessert, you cannot go wring with Da Romano's dessert trolley, a delicious mix of tiramisu, torta mimosa and other goodies. Not especially light perhaps but sweet delicious and creamy!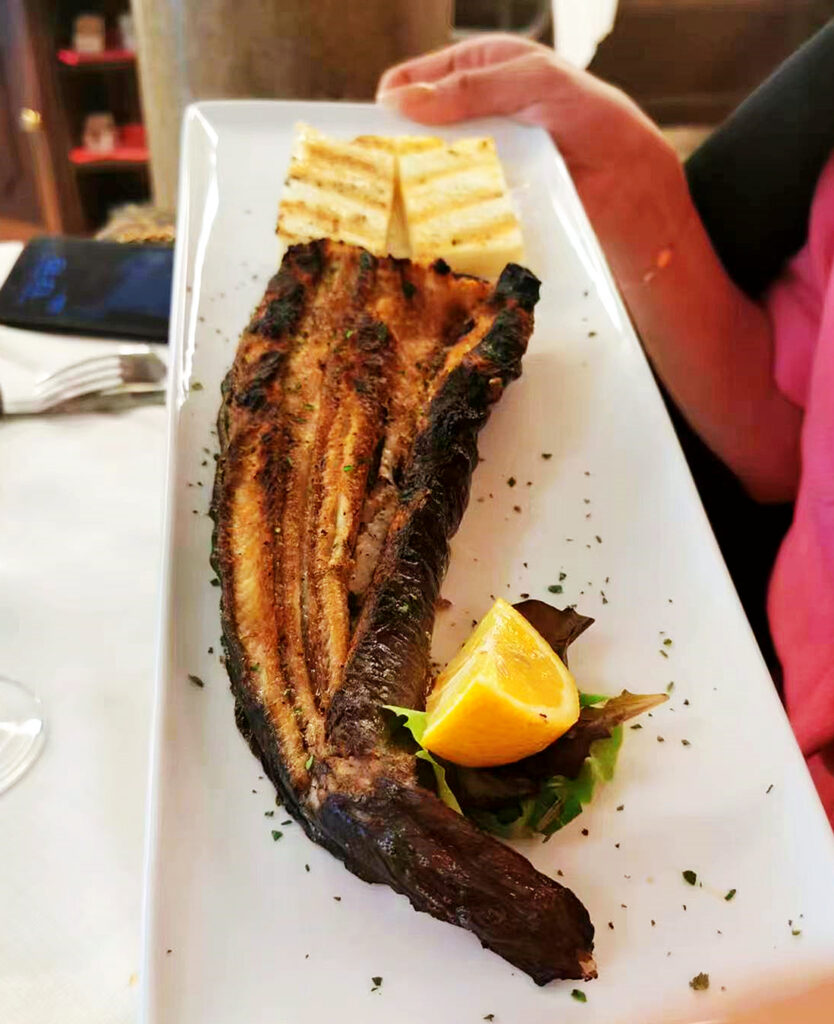 The wines at Da Romano are many and varied. Both the Angelo Bortolin NV Prosecco and Primosic Ribolla Nera Spumante were both delightful to drink, with an easygoing charm and approachability and freshness that make them ideal to accompany Da Romano's no frills, fresh, light cuisine. It's a style of cooking that lets the high quality of the flavorful ingredients do the talking, as it should be, using a minimalist approach so as to not upset the delicate aroma and flavour balances in any way. The wine list does much the same thing, with very solid choices lining the pages, and picking a winner is easy. The Angelo Bortolin NV Prosecco is straightforward and crisp, but ahs sneaky concentration of perfume and apple and citrus fruit flavour, with hints of vanilla adding interest. It's not profoundly complex, but make no mistake about it, it's much better than the many thin and tart Prosecco wines on offer in many Italian eateries that carry the same price tags per dish as does a meal at Da Romano.  The Primosic Ribolla Nera Spumante, made with Schioppettino, is obviously richer and creamier than the Prosecco and matches well with richer, olilier dishes such as the eel, so this wine provides and excellent follow-up to the lighter, fresher Prosecco that we started the meal off with.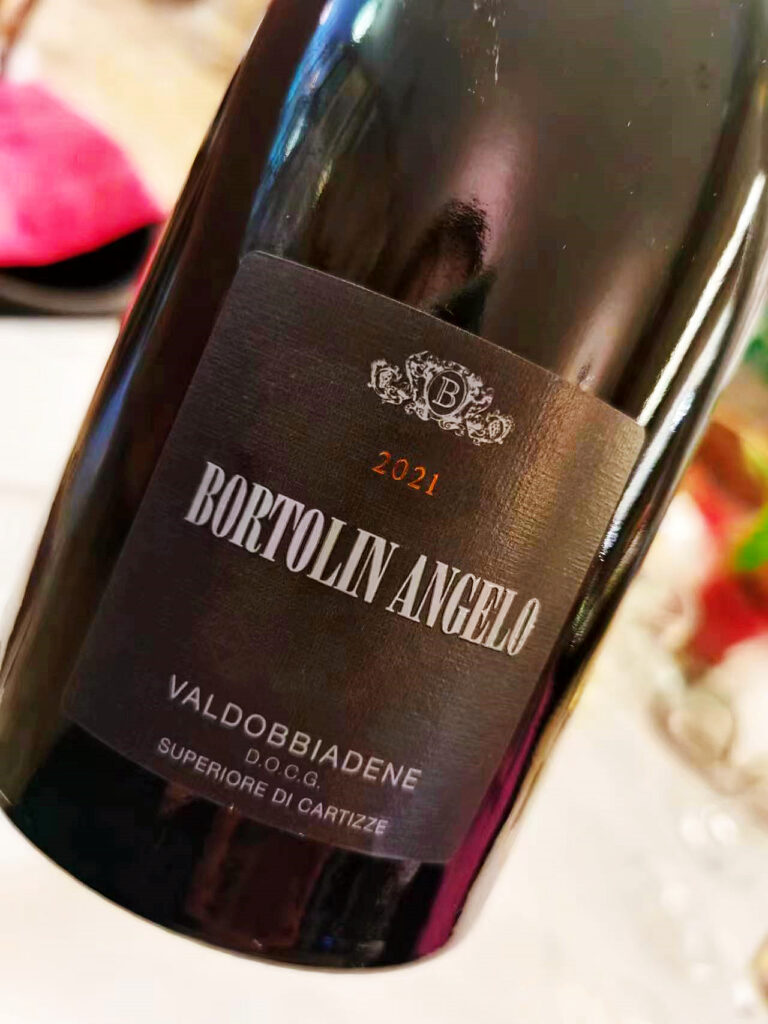 Over the many, many years I have lunched or dined at Da Romano, I have never been disappointed. And it was no different this past March, when I had another wonderful lunch there. For sure, it won't be my last.