The Great 100 Terroir Wineries and Wines of Italy show
The Great 100 Terroir Wineries and Wines of Italy show was held in Shanghai at the Regency Jing'an Hotel on June 8 and 9, and it was not only a great event with a huge number of people attending, but also with more than sixty winemakers, owners, winery representatives, export and sales directors, coming all the way over from Italy and Asia.
Let me be clear: the depth and diversity of the Italian wines at the fair, as well as their high quality, was something like I had never been seen before in any previous wine event in China! And even after the fair ended, the influence of quality Italian wines still reverberated throughout Shanghai with sommeliers and wine professionals talking about them for days long after the show was over. In this light, I would like to quote the words of Mr. Alessio Planeta of Sicily's famous Planeta winery, who held a number of guided tastings of his wines in different venues of the city as well as staff trainings in the days leading up to and following the Great100 event: "Italian wines are not only ABBC (Amarone, Barolo Barbaresco, Brunello, Chianti) but also need to have a 'D' mentioned, as in diverse".  I for one really agree.
Italy is the luckiest wine country in the world, with a plethora of native grape varieties it can call its own that no other country comes even close to boasting. And differently from those countries that do manage to rack up an impressive number of wine grapes (think of Georgia), the big difference with Italy is that in Italy a large majority of the native grapes are used to make wines in commercially significant numbers. In other words, you can catually find and drink wines from Italy made with the likes of Verdeca, Semidano, Ucelut and other similarly little-known varieties. The presence of this rare local grapes typifies Italy to the extreme: yes, famous wineries and their wines are like a national business card, representing the wine reality and quality of the region, and are therefore very important. But the small local native grape varieties and the often small wineries that cultivate and make wine with them also need to be valued for their role in helping to preserve this wonderful diversity! At the recent Great 100 Terroir Wineries and Wines of Italy show held in Shanghai, I had an embarrassment of riches to choose from, and I came away having made some truly exceptional discoveries, of grapes and wines that often nobody in the large tasting hall had ever heard of before. I have selected ten wines that I particularly liked at the show, a mix of the famous and the less so, such as for example Nebbiolo and Lambrusco Montericco, but all used to make simply delicious, even memorable wines. My reviews follow.
The wines in this tasting report.
I want to point out and underline how there were so many amazing wines that I tasted during the show and in the events that took place before and after the show. Many wines awere simply unforgettable and outstanding, such as Tua Rita's Redigaffi and Tiberio's Trebbiano d'Abruzzo Fonte Canale. But these are very well-known all over the world, collectors fight over single bottles that grace the wine lists of Michelin-starred restaurants everywhere. In this article, I wanted to focus on outstanding Italian grape varieties and/or their wines that might not be quite as well-known (with one or two exceptions).
Berlucchi '61.
Berlucchi (careful, this is not the same winery as the similarly-named Fratelli Berlucchi) is the pioneer of Franciacorta, with the first ever bottle carrying the word "Franciacorta" being theirs. Their Max Rosé, first made in 1962, is also reportedly the first Italian sparkling rosé wine made. And as if all that wasn't enough to qualify this winery, even Berlucchi's entry-level non-vintage cuvées are excellent. I am an especially big fan of Berlucchi's Rosé : it's really quite good, one of the top three Franciacorta Rosés in my books! Compared to Champagne, Franciacorta is at a lower latitude and has a warmer climate, so Pinot Noir performs slightly better in the latter region, with wines avoiding the raw green flavour produced by under-ripe grapes, and boasting softer acidity and more intense fruit aromas and flavours than in wiens from Champagne. The Franciacorta Rosés are also less costly than most of their French pink cousins.
Berlucchi '61 NV Franciacorta Rosé         92
Beautiful Barbie pink, with a dense stream of bubbles. Aromas and flavours of red berries, cherries and peonies are complemented by hints of lavender. Fresh and fruity in the mouth, with hints of blossoms outlining a girly note. Closes very fresh and vibrant, long and creamy. Drinking window: 2023-2025.
Casali.
Casali has been making wines with many different Lambrusco varieties for 120 years (at least since 1900). Located in Pratissolo di Scandiano in Emilia Romagna, the winery (today part of the large Emilia Wine cooperative) grows not just a wide range of Lambrusco varieties, but also the local white grapes Spergola and Malvasia di Candia Aromatica. This diversity of native grapes is one of Casali's specialities, with many different Lambrusco varieties grown that include the less well-known Lambrusco Marani, Lambrusco Montericco, and Lambrusco Maestri, but notably also the white variety called Spergola, which was once nearly extinct (still today, it is grown mostly around the towns of Scandiano and Albinea only). Bit it's a native grape that has gained in popularity and its light-bodied, flavoursome wine offering bright green apple and floral aromas and flavours is much easier to find than it once was. Casali Viticultori is justly proud to have been the first producer of outstanding Spergola wines, ensuring in the process the restoration, conservation and protection of this ancient variety, which embodies the terroir and history of the territory of Reggio Emilia.
Casali NV Lambrusco Rosso Pra di Bosso     91
Beautiful ruby red colour, with a steady stream of slow bubbles. Enticing aromas of roses and violets, followed by sweet blackberries, raspberries and cherries. More full-bodied than a typical sparkling wine, the wine boasts noteworthy purity and depth to its red and black cherry, violet and minty spice notes. Closes long and creamy, with pleasant acid cut providing clarity and precision on the long back end that features a charming variety of red berries. If you've never liked Lambusco wines you may have tried, give this one a whirl and get ready to be pleasantly surprised.  A blend of 40% Lambrusco Montericco, 40% Lambrusco Marani, and 20% Lambrusco Salamino. Drinking window: 2023-2025.
Casali NV Spergola Pra Di Bosso Canta Storie Colli Di Scandiano e Canossa Frizzante Dolce                   91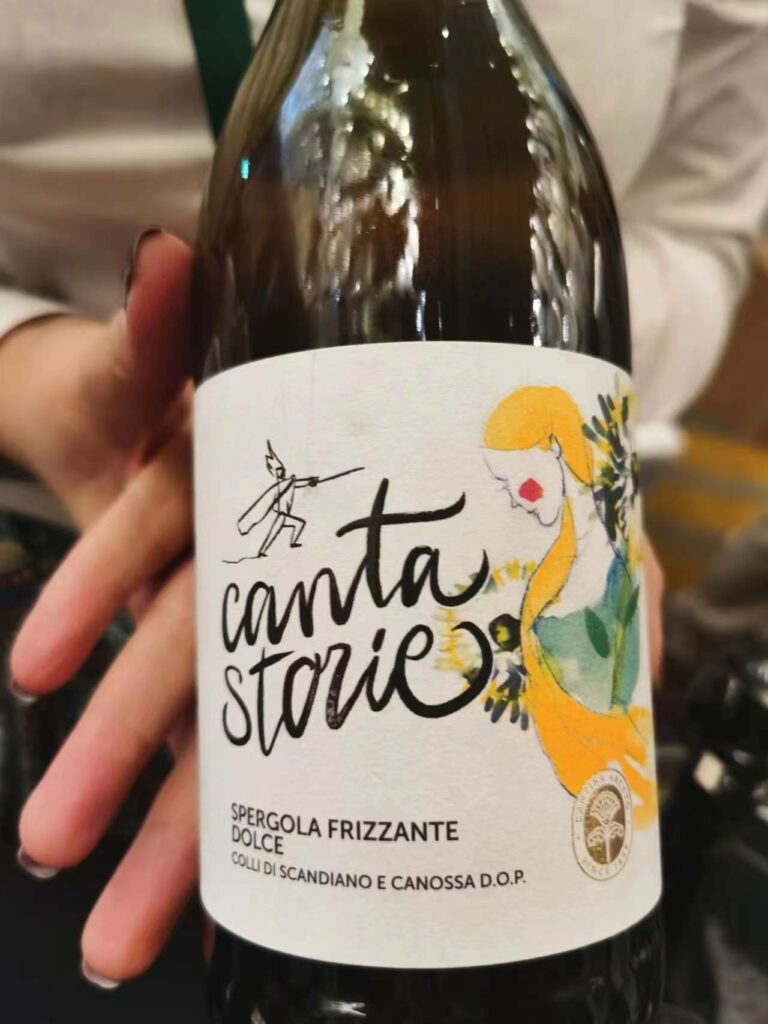 Pale straw green hue, with a persistent, dense bead of fine bubbles. Very fragrant on the nose, boasting floral notes of acacia and jasmine, but also sharply fruity aromas of green apple and fresh citrus fruit and ahint of finishing sweetness. Then similar flavours to the aromas, with high but harmonious acidity with a hint of minerality that adds to the impression of complexity on the long bright finish! 100% Spergola. Drinking window: 2023-2025.
Felline.
Since 1996, when it was initially part of owner Gregory Perrucci's highly meritorious Accademia dei Racemi project that essentially put Italian quality Primitivo wines (Primitivo is called Zinfandel in California) on the world wine map, Felline has been making a litany of outstanding Primitivo wines that showcase the many different expressions of the Primitivo di Manduria DOC. Therefore, the winery produces as many as four different Primitivo wines from different soils and territorial origins, using fruit not just from the best vineyards but very old ones too. After many years of research, Felline identified four zones with uniquely different soils (of differing colours -red, black, white- reflecting a different composition, including the highly sandy soils close by the sea) that were best suited to growing the highest-quality Primitivo grapes. Felline then designated these four areas as the "Crus of Primitivo" single vineyard bottlings.
Felline 2019 Primitivo Di Manduria White Soil Giravolta  92
Luminous ruby red. Intense black cherry and red plum aromas and flavours, that have a more herbaceous and less sweety fruity nuance than California's Zinfandel wines. Silky, light-bodied and elegant, but still powerful, with balanced and soft tannins providing nice support on the medium-long finish. This is already drinking marvelously and will match heavenly with grilled foods of all kinds. Differently from many California Zinfandel wines that contain even large percentages of other grapes such as Durif and Grenache, this is 100% Primitivo. The label's colour refers to the white soil rich in fractured calcareous rocks made of tuff, that offers good drainage and easy rooting to the vines. Drinking window: 2023-2029.
Grifalco.
Grifalco in Basilicata is the first winery in the region to express the differences of the terroirs it farms, palcing the different village names (Maschito and Ginestra) on the labels of their top Aglianico crus.
Grifalco 2021 Aglianico di Vulture Grifalco          91+
Good full red. Opens with a very smooth and sweet red fruit flavour (red berries and red plums), accompanied by aromas of violets, plus licorice and earthy, mineral notes. The beautifully fresh acidity is well-balanced with the fruit's intensity and tannic structure, and while the wine's body and alcohol percentage are such that this is no wimp, the tannins are fine-grained and the whole impression is one of size but refinement too. Still very young, this has great ageing potential. This bottling is the winery's classic estate wine which is made wth grapes picked in different vineyards. Not an entry-level wine but neither one of the crus, this outstanding wine showcases to full effect the high quality Grifalco regularly puts into every one of its bottles. Drinking window: 2025-2032.
Marchesi di Gresy.
Marchesi di Gresy 2016 Barbaresco Riserva Martinenga Camp Gros         94
Pale red colour. Elegant aromas of red cherry and red roses on the captivating nose are complicated by orange peel, cinnamon, quinine and sandalwood. Then light on its feet and vibrant, with flavours of wild red cherry and redcurrant, lifted by a naturally harmonious acidity that leaves a seductive impression on the fine-grained on the palate. The finish is long and refined. This gorgeous Barbaresco Riserva is very enjoyable now but it still has noteworthy ageing potential! 100% Nebbiolo. Drinking window: 2025-2040.
Passopisciaro/Vini Franchetti.
Borrowing from Burgundy's "cru" concept and promoting it locally, "contrada" (an official geographic-administrative parcel of land), passopisciaro/Vini Franchetti has been makig standout wines of the Etna Volcano territory since 2001. Then, since 2008, Passopisciaro Wines has been bottling the top plots individually, creating a hierarchy of vineyards on Mount Etna. The five wines :  C (Chiappemacine), P (Porcaria), G (Guardiola), S (Sciaranuova) and R (Rampante),  come from vineyards of different ages and are located on lava flows of varying minerality, vineyard size and altitude. The winery is blessed with vineyards in some of the best contrade of all.
Passopisciaro 2021 Contrada G Terre Siciliane    92+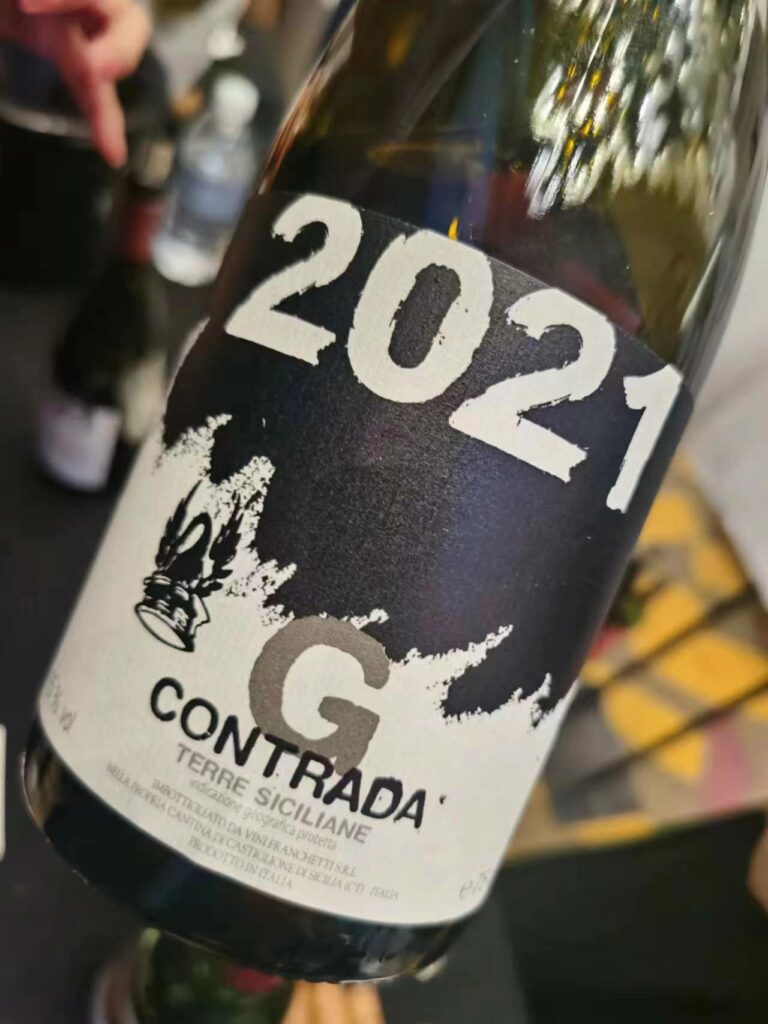 Deep and opaque ruby-red. Unfolds only slowly in the glass, opening with prolonged aeration to offer wisps of roses, red fruits, blossoms, and minerals. Then fruitier in the mouth with crisp red cherry, raspberry, quinine and mineral falvours that are multifaceted and deep. The tannins are extremely smooth even though the wine is still very young. Finishes long and strongly mineral.  Drinking window: 2023-2025.
Planeta.
Planeta 2021 Fiano Cometa Menfi Sicilia           92
Light yellow. Tropical fruits (pineapple, guava) complicate apricot and nectarine at first, then small yellow flowers, chamomile and straw emerge with aeration. Then bright and savoury with mineral accents to the tropical fruit flsavours. Finishes long and ripe with enticing creaminess. The nose is striking also for its noteworthy differences from the Fiano wines of Campania (depending on the subregion in which the variety is grown, the latter is more floral and boasts hazelnut nuances, while Sicily's has a distinctly savoury, island-inspired aroma base and is certainly marked by riper fruit).100% Fiano. Drinking window: 2023-2025.
Sartarelli.
Sartarelli 2019 Verdicchio dei Castelli di Jesi Classico Superiore Balciana                93+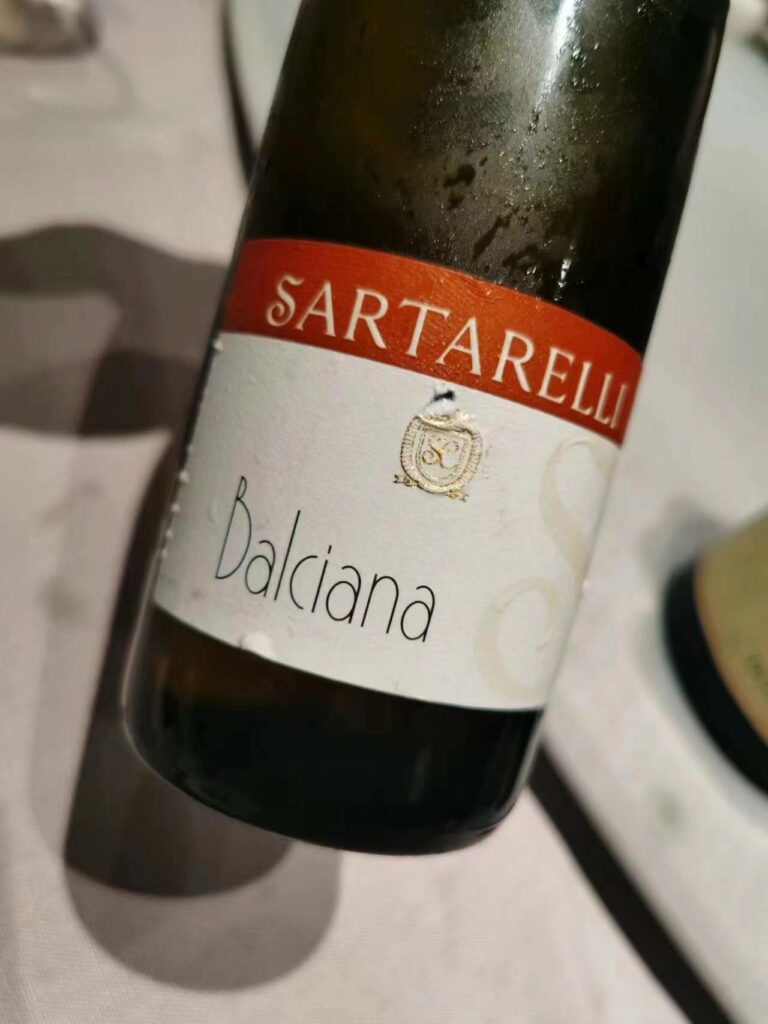 Bright golden yellow colour. Its late harvest nature is obvious on the nose with aromas of noble rot-accented ripe yellow fruits (apricot, pineapple), almonds, stone fruits, honey and acacia nectar. High but harmonious acidity balances out the intensely fruity, honeyed flavours further complicated by a slightly salty minerality. Multilayered, with a long complex finish. Will age very well. A single vineyard 100% Verdicchio wine that is not unlike a very high-quality Alsatian Pinot Gris. Drinking window: 2024-2034.
Tenuta Garetto/Gianni Gagliardo.
Tenuta Garetto/Gianni Gagliardo 2021 Grignolino d'Asti Giassà    94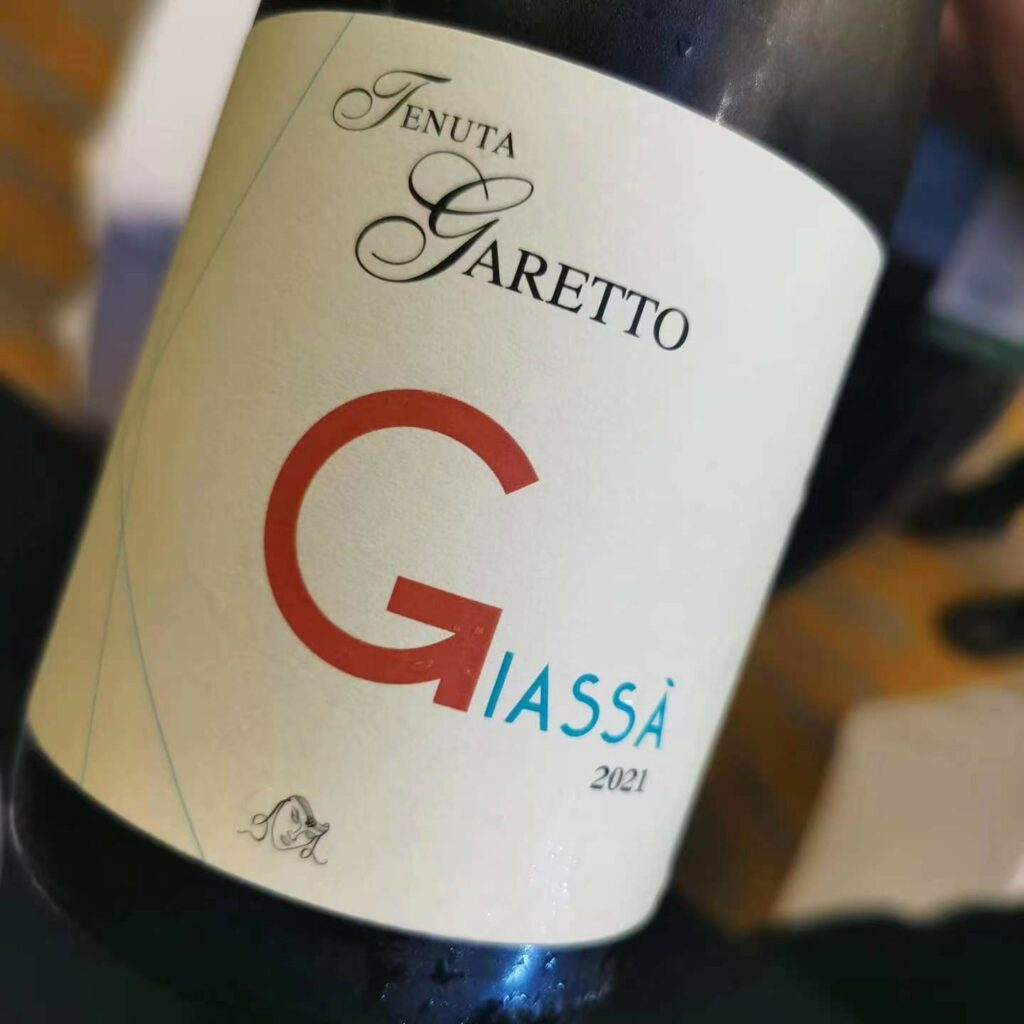 A red wine that is really a rosé in colour, with a light pink hue. Then captivatingly deep and complex, offering very rich, pure and vibrant red fruit and floral aromas and flavours. In the mouth, the grape's naturally high acidity is balanced by the richness of the wine, which boasts a velvety mouthfeel that is very pleasing and not at all overpowering. The finish is long, mineral and juicy, offering repeating nuances of red flowers and fruit. A remarkably elegant, unforgettable really, Grignolino that is crammed with red crunchy fruit and floral aromas and flavours. Tenuta Garetto has to be considered a specialist of this variety and wine given that this is not the frist truly outstanding and downright remarkable Grignolino wine they have made over the years. As far as I'm concerned, you can say "a star is born". Drinking window: 2023-2026.