Sheng Yong Xing
5F, Bund 5,
20 Guangdong Road,
Shanghai,
China
Tel. +86 021 63302885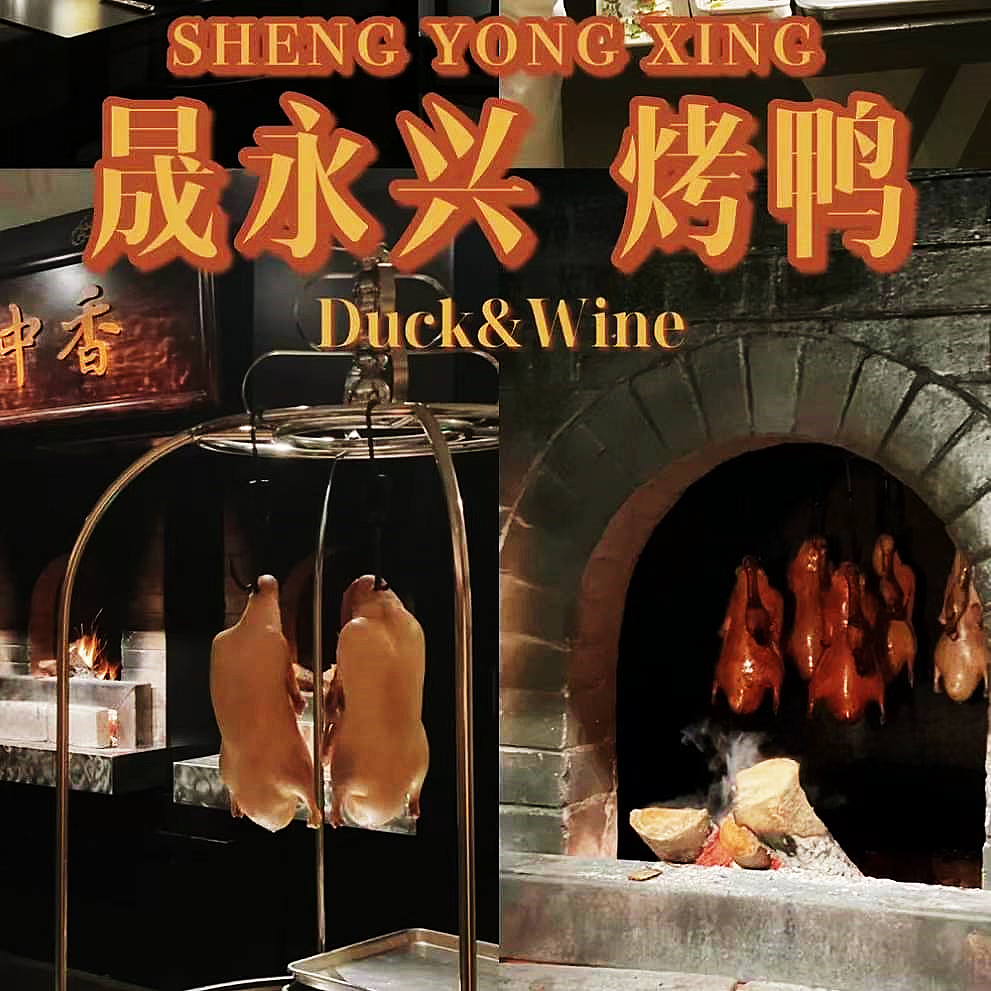 The dishes
Snails and chili pepper
Sweet and sour flavoured crispy shrimp
Truffle flavoured abalone
Peking duck with caviar
Roast Beijing duck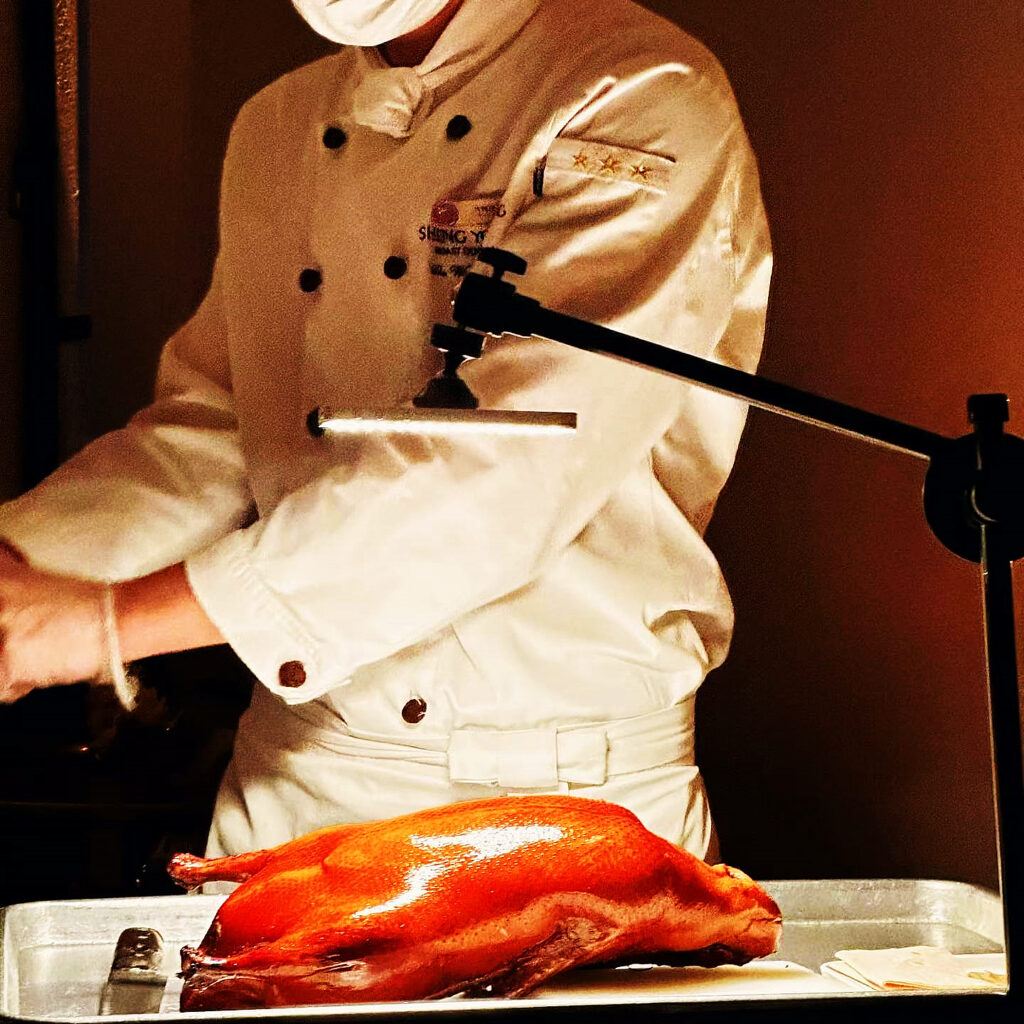 One of Bejing's, hence the world's, best Peking duck restaurants arrived on Shanghai's dining scene back in 2021 and it has never had to look back. Beautifully located in a Shanghai building well-known for its long association with high-end restaurants that have come and gone over the years (I am still in mourning for the loss of our beloved "M on the Bund"), the magical views of the Huangpu river and the Pudong skyline that the glitzy high-rise area of the Bund offers in spades is but one of the many aces up Sheng Yong Xing's sleeve. The other aces? Outstanding food; superlative wine selection that is available at even more outstandingly fair prices; excellent service; and though that makes four aces right there, let's imagine we are playing with two decks such that I can include a fifth ace, that of beautiful interior design. What all this adds up to is one of Shanghai's ten best restaurants: and if duck is your thing, taking all those factors (aces) in consideration adds up to, in many respects, to this being Shanghai's best restaurant, period. Clearly, if seafood is your preference then you'll no doubt pick other restaurants as your top spots in the city, but I trust you get my point.
Sheng Yong Xing has established branches in Beijing (one in particular is an exceptional dining spot), but this newer outpost inside the Bund 5 has tongues wagging, salivary and gastric secretions flowing, and tastebuds titillated. Not surprisingly, there are numerous good restaurants specializing in duck in China (for example, Da Dong, Quan Ju De, and Siji Minfu), but Sheng Yong Xing really kicks things up another notch.
When you step out of the elevator on the fifth floor and into the restaurant's outside space, a big fat Michelin macaron is there to greet you (the place has one Michelin star rating). But this Shanghai's Sheng Yong Xing experience (there is another branch in the city's Pudong district) starts the moment you turn left into the restaurant's interior space, where they ask for your name and reservation before whisking you off to your table. Right off the bat, the ambiance is refined, the design sleek and modern, the atmosphere low-lit and played on tones of black and then more black, all of which makes it at once romantic and sleek. As you move in the narrow corridor towards your table in the spacious main dining room, you first pass by an area filled with wine bottles lying horizontally in a cool-looking Space Odyssey-like setting of racks and then past ducks hanging in full glossy view waiting to be roasted to a crisp in open-brick ovens off to the side. The staff is obviously very used to everyone stopping for a moment to take photographs and are quick to volunteer taking the photo for you, if you wish to have a graphic memory of yourself standing by the oven and the plucked birds.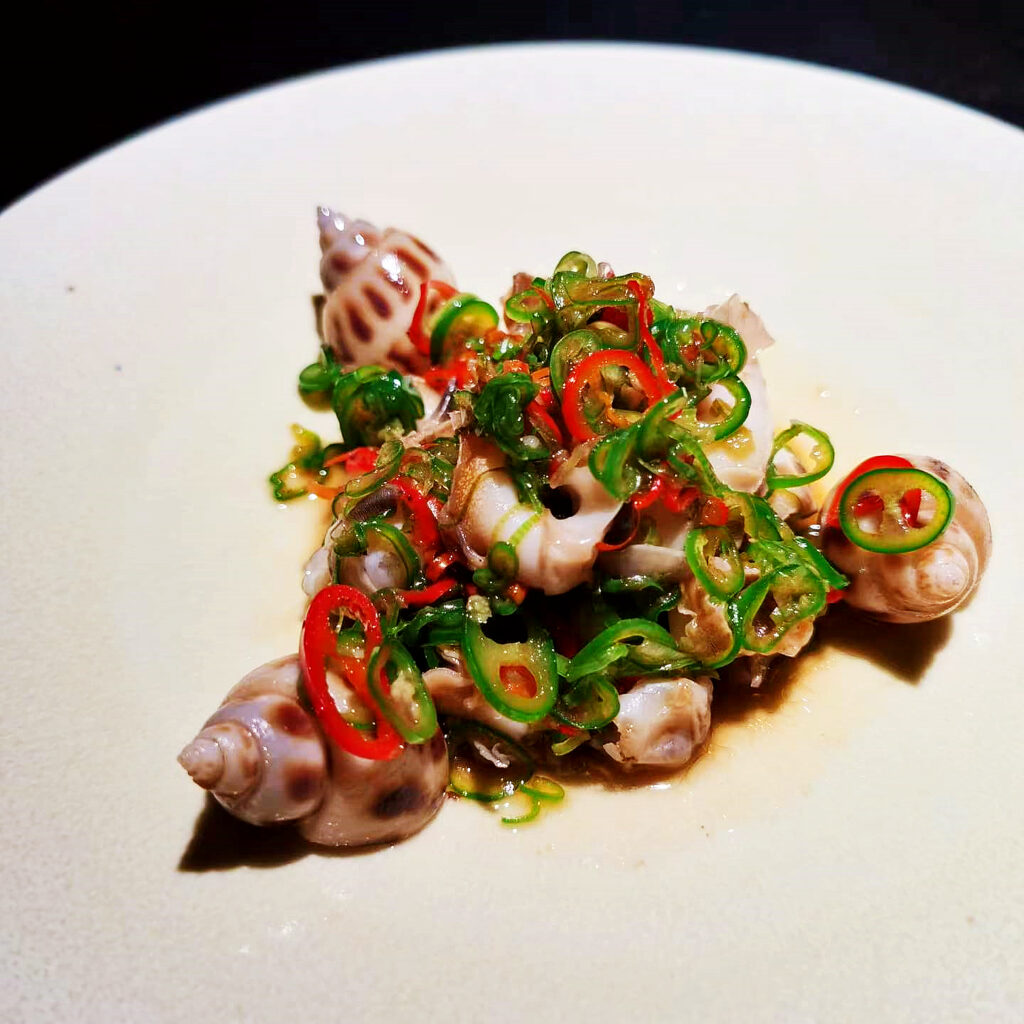 The sleek design continues on in the main dining room that, while dim, is not so ridiculously dark that you can neither see what you are eating nor your dining companion's face. Large bay windows offer a gorgeous view of the river and the skyline, so do remember to ask for one of the tables in front of said windows at the time of your reservation (it's really worth it). And though the view of the Bund is in and of itself something to marvel at, the rest of the décor is much more than an ode to a minimalist aesthetic. The restaurant's elegance and seriousness is not there for it's own sake, and it is further highlighted by the noteworthy distance at which tables are placed: in fact, you might say the people dining at the tables next to yours are so far away they might as well be in another country. That much said and admired, the actual noise level within the room is surprisingly not so hushed or even low, such that the acoustics are perhaps the only thing I would try to improve upon in what is an otherwise simply stellar dining destination.
The restaurant's owner, Wang He, was born and raised in Heilongjiang, but moved to Beijing where he created the beginnings of his restaurant empire; from there, he then branched out in Shanghai. And while famous for his top-quality Beijing ducks, his goal has always been to also forward the merits of Beijing and Shandong (Lu) cuisines. "Lu" cuisine is the term now used to refer to the cuisines of Beijing and the Shandong province: from a historical perspective, it was Shandong chefs who brought their cuisine to Beijing where it was further refined, becoming one. Though it might surprise some of my readers to learn this, cooking ducks in China has always actually been most associated with Nanjing, China's former capital, nicknamed the "Chinese duck capital". Over time Beijing's version of preparing duck has become even more famous (in the Beijing area, where it's colder, ducks tend to be more fatty and are especially suited to roasting, while Nanjing ducks are leaner and are consumed in different ways, not just roasted; for example, the most typical way of consuming the bird there is in a salted duck preparation).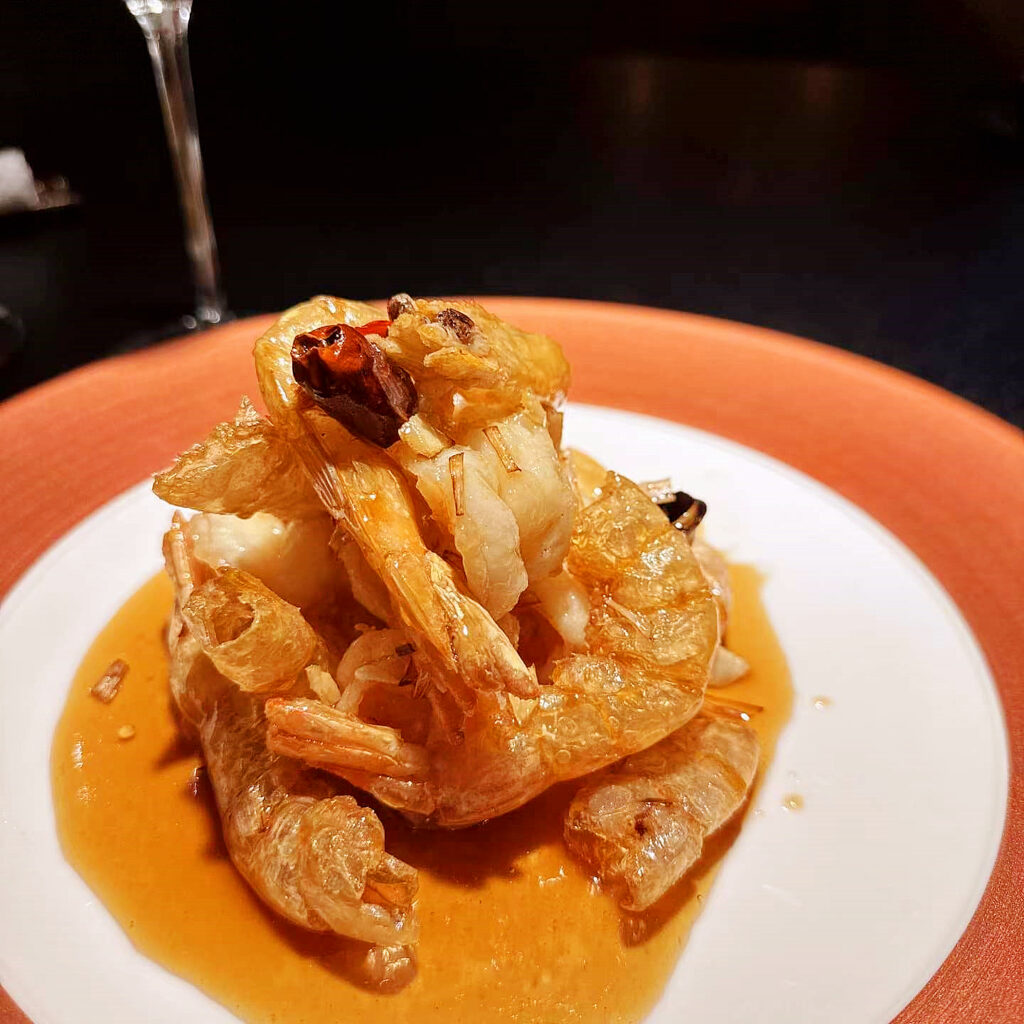 At Sheng Yong Xing, the forty-five days old grain-fed ducks are roasted on jujube wood at a higher temperature than at most places, resulting in even crispier skin than usual and reduced fat content, making for a healthier, more modern manner of consuming it. The grain-fed part is important, because ducks fed animal proteins will grow faster (hence it's little more than a cost-cutting measure) but will often end up having a fishy taste that is not ideal. A masked blade-wielding chef slices your bird table-side and serves it with the usual accompaniments, including pancake, garlic, hoisin sauce, cucumber, sugar and onions. It takes five years of training to be a qualified duck grilling chef and work at Sheng Yong Xing, and three years for the trainee to learn the necessary carving and slicing skills. They take their ducks at Sheng Yong Xing: suffice it to say that each duck is served together with its identification number, a QR code that can be scanned giving you all the information relative to the duck you are eating.
Beijing (Peking) duck is served in numerous different manners at Sheng Yong Xing, such as in square- and rectangular-shaped duck skin shards topped with caviar. You might think that this combination doesn't make that much sense, sort of like adding cheese to fish and pasta, but in this case at least, the combination is fairly well-matched and memorable because the two ingredients actually work remarkably well together. The creamy-textured, umami-packing caviar adds a nice contrast of flavour (salty versus sweet), texture (creamy versus crisp) and temperature (cold versus warm/hot). Besides duck, Sheng Yong Xing offers numerous other worthwhile dishes, from snails to cabbage to meat dishes. All are more or less excellent. On my latest foray at the restaurant for dinner, I highly enjoyed the spicy braised abalone with truffle flavour and the chili-peppered snails. The crispy shrimp were also delicious, with the honey-sugar glaze adding a further but welcome sweet touch to the already sweet shrimp meat.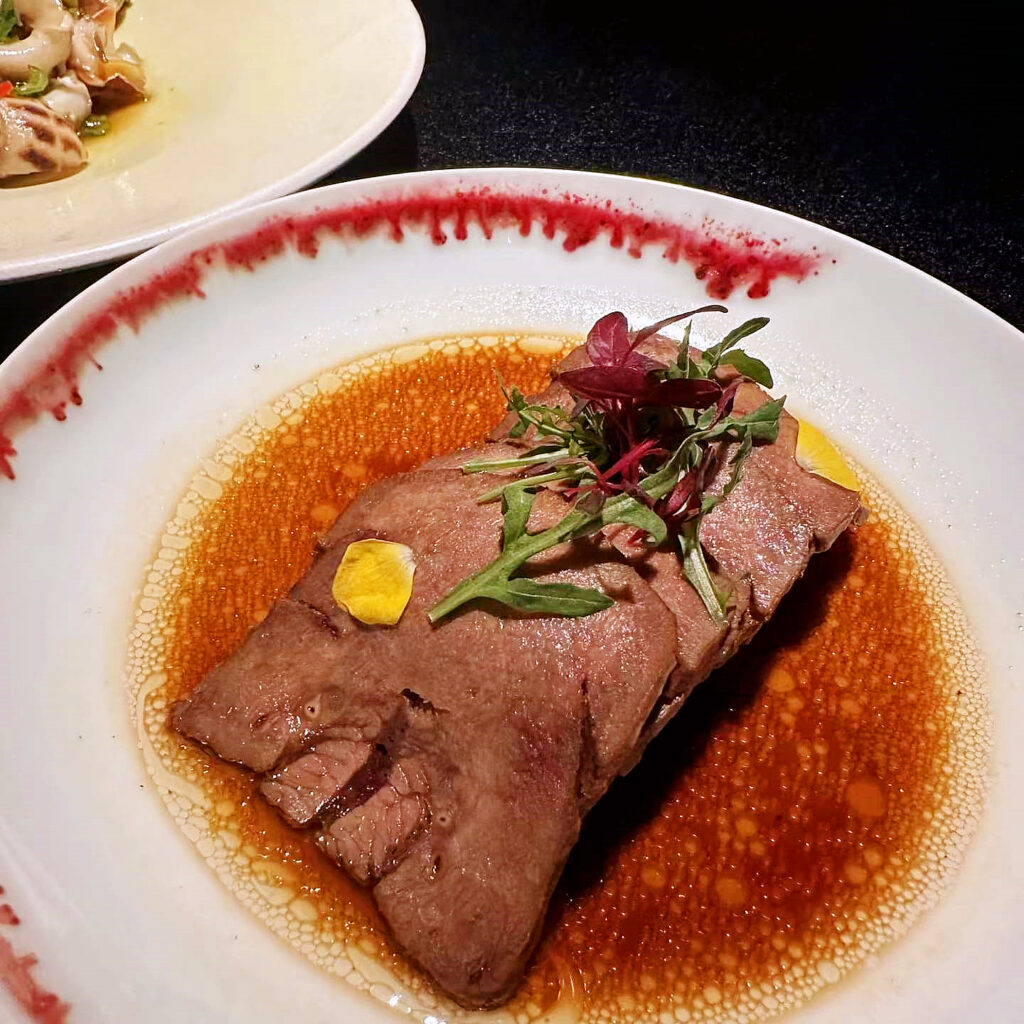 Wine plays a huge role at Sheng Yong Xin, at least for all of us who love the stuff. Li Meiyu, who won the 2011 China National Sommelier of the Year award was behind the original wine list and program at Sheng Yong Xing. The wine program has been run since January 2021 by Arneis Wu (Wu Xiaobin), one of China's best-known and well-respected sommeliers, formerly of Robuchon and winner of the best Chinese sommelier award numerous times.
The wines
Delamotte 1999 Champagne Blanc de Blancs               95
Bell Hill 2017 Pinot Noir                        93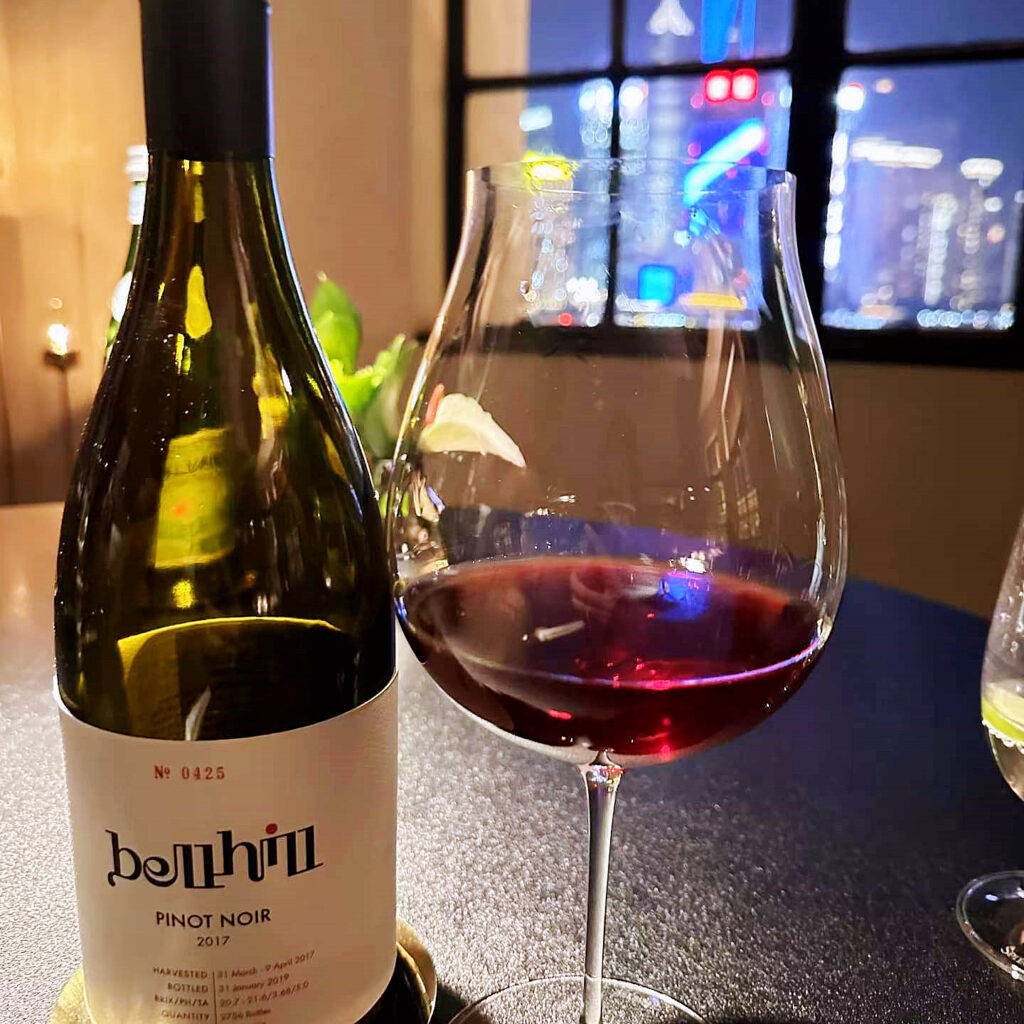 My latest evening at the restaurant I brought one wine from home and bought another. From home, I came with the Delamotte 1999 Champagne Blanc de Blancs, while I chose the Bell Hill 2017 Pinot Noir from the extremely good wine list (which offers easy to understand recommendations for every single dish on the menu, a nice touch). Both wines on the evening were splendid and matched well with the food I ordered. The Delamotte 1999 Champagne Blanc de Blancs is a work of art, layered and textured, with very well-delineated orchard fruit and vanilla undertones, finishing long with a whiplash of harmonious acidity that will cut through any fatty dish (think of the fried shrimp and duck dishes I had chosen). Ever since the winery became part of the Salon stable it has suffered, in some minds at least, of a bit of an image problem, a "second wine" sort of syndrome, but in fact that's not fair. Delamotte has always been one of the best Champagne addresses in the world with many unbeatable Blanc de Blancs made over the years (witness the unforgettable 1990, for example), something this 1999 demonstrates splendidly as well (truly knowledgeable Champagne lovers are well aware that 1999 is actually a much better vintage for Delamotte than the more famous Salon, a vintage in which the latter, normally a stellar bubbly, did not perform as well as might have been expected). The Bell Hill 2017 Pinot Noir is marvelously pure and precise as is always the case with this very hard to find and somewhat expensive wine; the 2017 is not quite as rich and concentrated as the 2016, for example, but it is marvelously light on its feet and pure, its gently spicy and minty red and blue fruit aromas and flavours pairing very nicely with the duck, especially.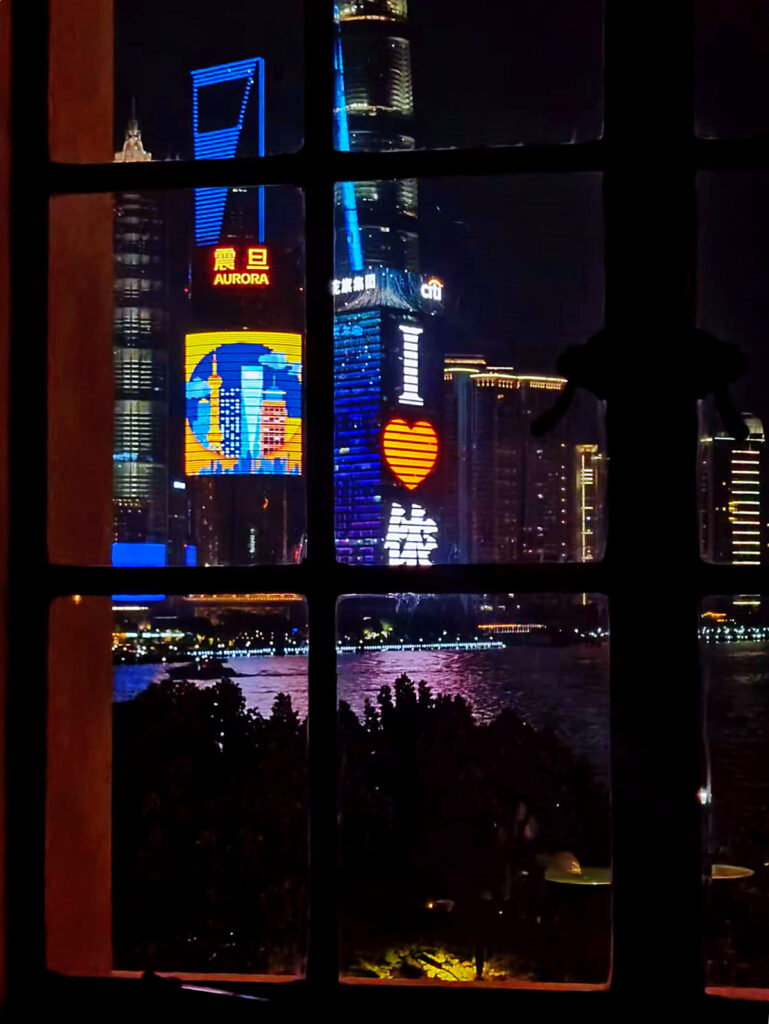 I have never had anything but a stellar time at Sheng Yong Xing (in Beijing too, for that matter). On this night in beautiful Shanghai, it was no different. Well done everyone.