Bruno Clavelier 2009 Nuits-Saint-Georges Aux Cras Premier Cru                     94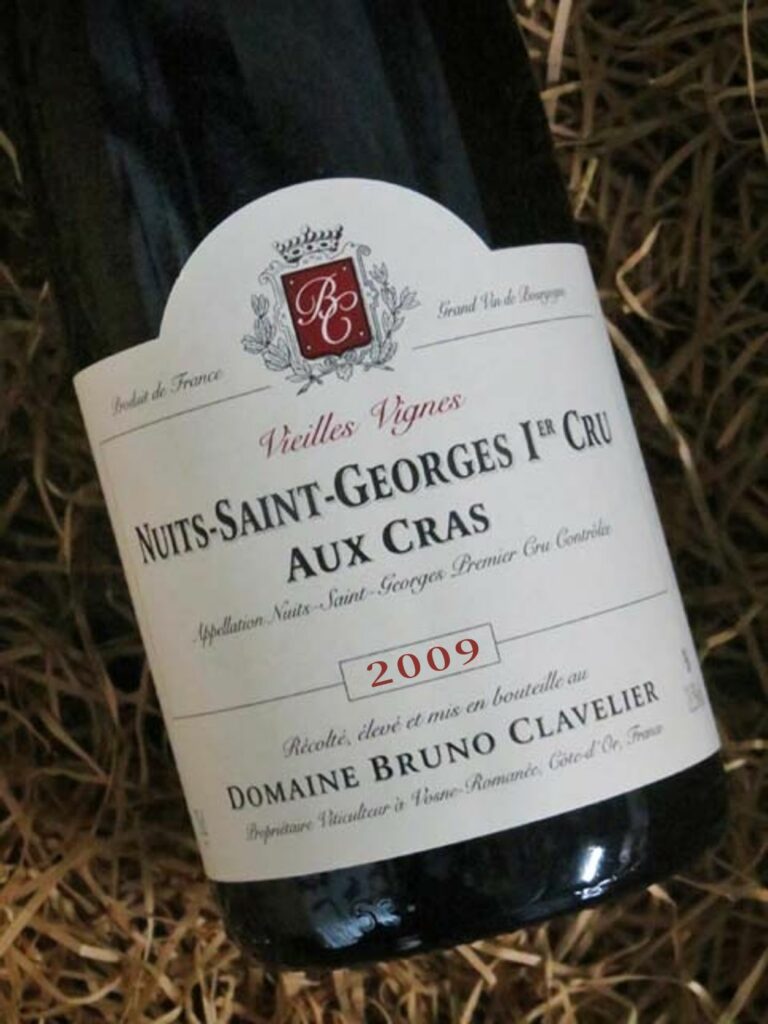 by Robert Millman
A visit to Clavelier's home is to enter the world of terroir as perhaps at no other domaine in Burgundy: a rugged, friendly man who coaches rugby, he has created a series of tall narrow clear glass jars each of which houses, with vertical accuracy, the structure of each of the sites he owns. Of Clavelier's twelve Pinot Noir holdings, six are in Vosne-Romanée. In total he farms 4.5 hectares (about 11 acres). I was taken by his one Nuits-Saint-Georges, a tiny vineyard close to Vosne-Romanée in the north west of Nuits. I have had the 2009 in my cellar for nine years having purchased it directly from Bruno Clavelier in the summer of 2014.
This seemed a good time to see how the wine has held up to nearly twelve years of bottle aging. I drank the bottle over two hours at Daniel Boulud's Lyon-inspired bistro, Le Gratin in downtown Manhattan. True to the very warm vintage, the wine exhibited a ripe, enveloping bouquet of dark cherries, smoke, sun-drenched foliage, a nice dollop of Nuits spice and largely resolved but still pervasive tannins. This is a wine that is both dark and light at the same time. For a 2009 the acidity was still doing its work in keeping the wine youthful. Over two hours the bouquet emerged with ever greater fruit intensity. The finish was as long as the mi-palate, always a desirable feature of red wine. Clavelier's wines are typically on the rustic side of Burgundy with a strong earthy undertone which is like the farmer who makes them! Clavelier rarely uses more than 20% new oak and lately have been using whole bunches in the fermentation. Nothing fancy here: Just deep, expressive, frank and generous wines which repay bottle aging. The 2009 is in a good place but will age well for a decade if properly stored. Drinking Window: 2023-2033
Dr. Pauly-Bergweiler 2007 Bernkasteler Johannisbrünnchen Riesling Eiswein        94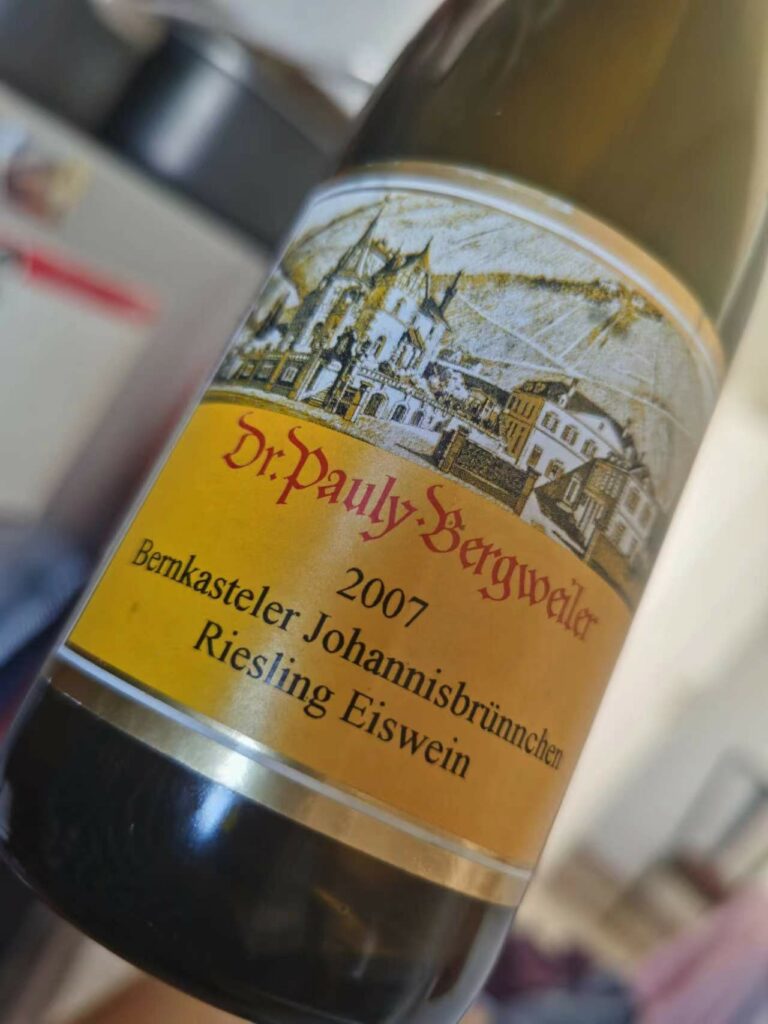 by Ian D'Agata
Who doesn't love a very good, sweet late harvest German Riesling wine available at a very fair price? That's right, we all do: now if there were only more to choose from. The Dr. Pauly-Bergweiler 2007 Bernkasteler Johannisbrünnchen Riesling Eiswein is just one such gem. Crystalline straw-green with golden tinges. Very pure, piercing aromas of lemon, lime, liquid minerals, cinnamon, jasmine, peach, green apple and grapefruit. Then rich and layered but with very lively acidity providing lift and extending the slate-like flavours similar to the aromas long on the magically perfumed back end. Not a monster of concentration, but beautifully balanced, juicy and pure, this will induce salivation for days and for long after your last sip. The winery boasts 15 different vineyard sides between the villages of Brauneberg and Erden on a stretch of twenty kilometers of the Mosel river and every vineyard has its own character. Located just above the Lay vineyard, the Johannisbrünnchen is not the most famous of Mosel vineyard areas (the name is that of one of the Devonian slate layers in Bernkastel's soil), but then again, lofty names such as JJ Prüm and Kerpen made Eisweins from there in 1990 and 1995, respectively (the former estate going as far as making a Gold Kapsel Eiswein from the site in 1996 as well). Some estates are making Grosses Gewächs wines from the Johannisbrünnchen too nowadays, but I don't need to tell you how much less interesting these all too often overly dry and unbalanced wines are compared to the noble rot-affected, late-harvested wines that were once much more common.  Such as this little beauty. Drinking window: 2023-2032.