Ao Yun 2018 Yunnan China                      97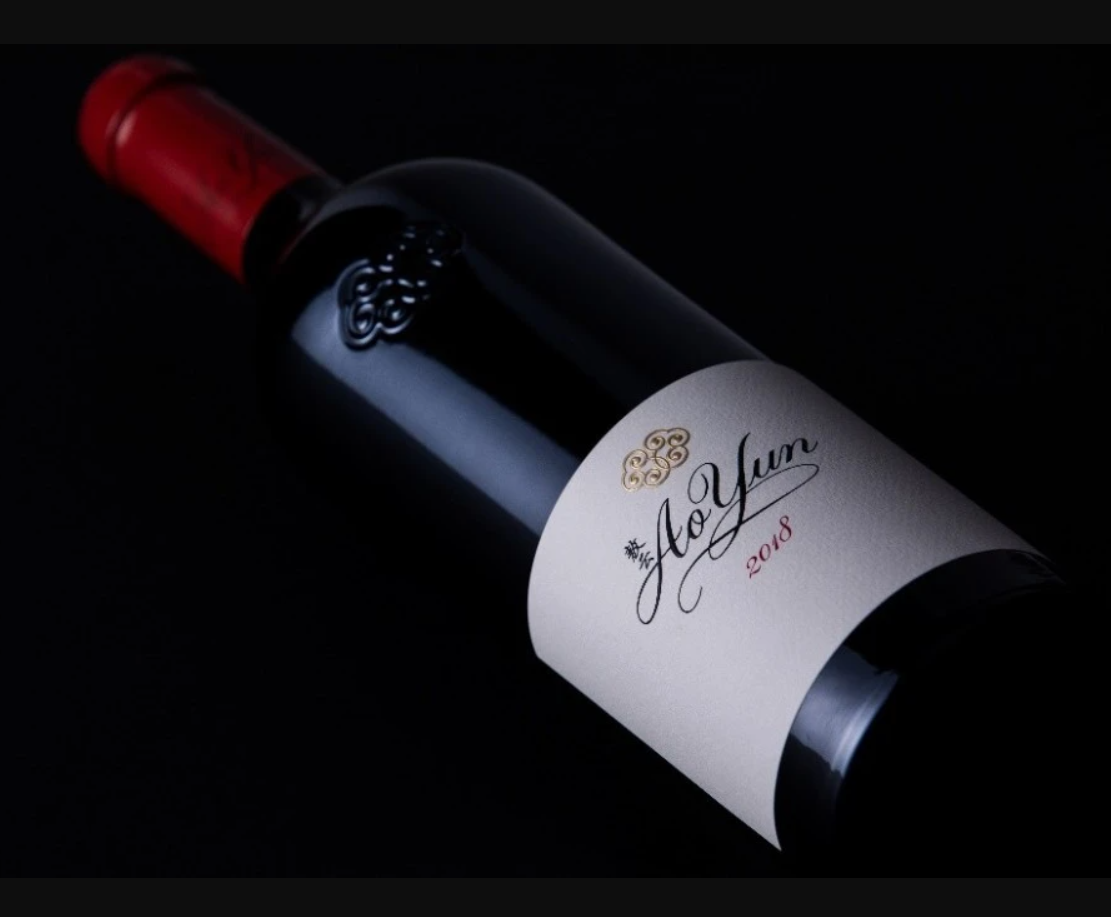 Ao Yun is arguably China's greatest red wine, and it can back up that claim with a string of vintages that are mostly truly impressive.  The 2018 is one of the best ever made, in a somewhat newer, richer, fleshier style than previous just as good vintages like the 2013, the first Ao Yun ever made (in 2016, the estate added small percentages of Syrah, Petit Verdot, and Merlot to the blend, whereas the wine had previously been a Cabernet Sauvignon and Cabernet Franc blend only). The 2018 Ao Yun is the latest release and it is stunning. Fully saturated ruby in colour, it offers deep, complex aromas of red and blue fruits, violet, and graphite, but complicated by hints of sweet spices, tobacco and black pepper. Very juicy yet suave, with a refined mouthfeel that is more classically-styled than the more opulent and also outstanding 2016. The finish is very long and suave. A blend of 60% Cabernet Sauvignon, 19% Cabernet Franc (4% Cabernet Franc planted in 2013 and 15% Cabernet Franc co-planted in the old vineyards along with the Cabernet Sauvignon), 10% Merlot, 7% Syrah, and 4% Petit Verdot in which the presence of the Cabernet Franc is quite evident and lends a very elegant nuance to what is mouthcoating, structured and nobly tannic wine. The 2018 growing season weather was marked by slightly higher rainfall than average in the summer and partly because of this, the wine has a cooler-climate personality but remarkable balance. The grapes for the 2018 Ao Yun are picked from a truly mind-boggling number of vineyard plots (over 300!) in the territories of the villages of Xidang (which contributes 19% of the blend in 2017), Sinong (23%), Shuori (29%), and Adong (29%). It is another clear-cut example of the world-class red wines that it is possible to make in Yunnan. Very, very well done.  Drinking window: 2026-2040.
Château Rieussec 1967 Sauternes Bordeaux                92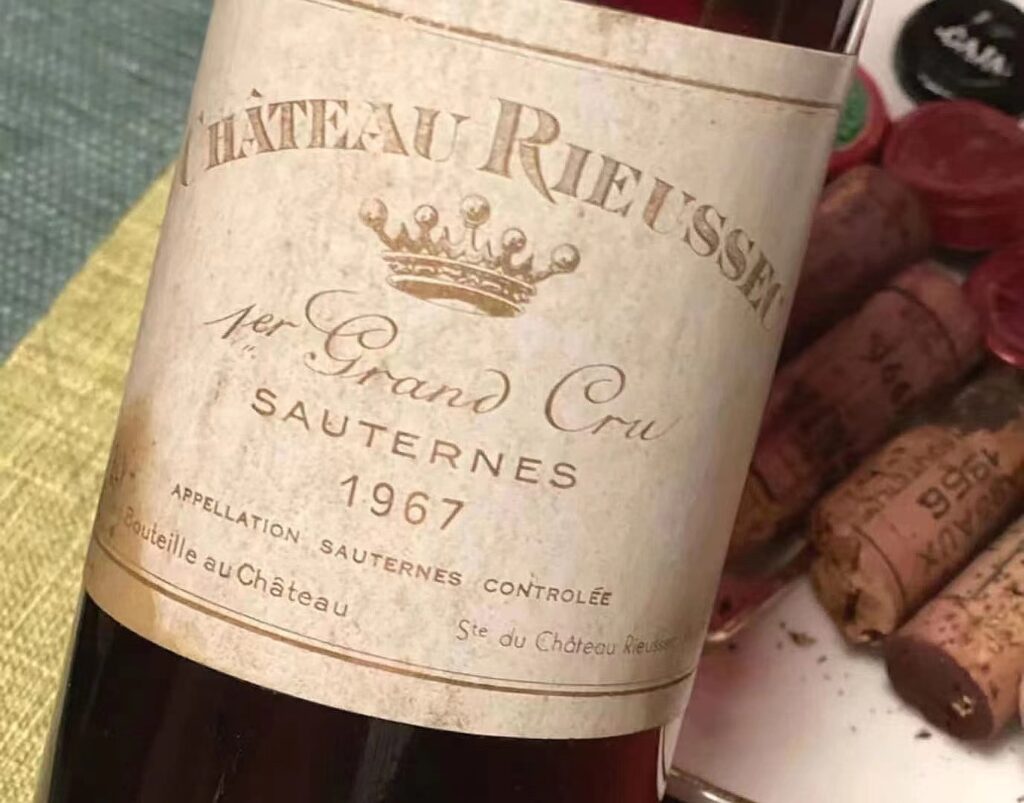 Most wine lovers believe 1967 to have been a fantastic year for the wines of Sauternes, but in fact they are mistaken. True, Château Yquem and Château Suduiraut made two of the most memorable sweet wines you will ever drink, but the rest of that year's Sauternes production was nowhere near as memorable. Still, there are gems to be had and the 1967 Château Rieussec is a case in point.
Deep golden yellow with amber tinges. Aromas and flavours of lemon jelly, faded white flowers, caramel, and crystallized mango are complemented by hints of old Calvados and Isly Single Malt. Light on its feet and offering very good sugar-acid balance, the wine finishes with rising nuances of spicy botrytis, almond syrup and lemon zest. Located on the highest sections of the communes of Fargues and Sauternes, Rieussec is characterized by soils that are partly sandy and gravelly-clay. That helps explain this wine's light frame and elegant mouthfeel; it will undoubtedly strike drinkers of modern-day sauternes as much less rich and mouthcoating than more recent vintages of Rieussec, in part a result of the viticultural and winemaking learning trajectory at the estate over the years (for example, a huge decrease in yields, such that for example no Rieussec was even made in 1977, 1993 and 2012, in an effort to achieve the highest possible quality). A taste of the 1967 Rieussec is like a walk down memory lane: a lovely wine that shines a spotlight on what Sauternes wines were once like, and you know, and that allows for a very nice walk indeed. Drinking window: 2022-2030.