Among the 65 appellations of Bordeaux, the one region that is most mentioned is the Médoc. And it couldn't be otherwise, given the famous wine estates that bucolic region is peppered with: the area and its wines have always been on the wish list of wine lovers and collectors all over the world. But the Médoc AOC can refer to any wine produced within the Médoc production area (though the appellation is generally reserved for the designated Médoc AOC section of vineyards located in the northern third of the Médoc peninsula) which is a very large area covering roughly 16,000 hectares of vineyards planted on mixed clay-limestone and gravel soils. Along with many very well-known wine domaines, the region offers a multitude of smaller, highly qualitative properties that are beautiful to visit and the wines of which are excellent.

A case in point is Château Maurac, Cru Bourgeois, a perfect example of a little-known but high-quality property that embodies the spirit and the raison-d'être of today's Bordeaux perfectly. Unlike many of the region's more storied estates, is relatively newcomer to the Bordeaux wine scene. Jean Gabas, the former owner, created the property only in 1986 by acquiring several plots of vines from the co-operators of Saint-Seurin de Cadourne. This is why the property is not all in one piece but rather fragmented around the town. It was Claude Gaudin, a well-respected viticulture expert and winemaker, who sensed the strong potential of this terroir, and bought the property in 1998. He now runs it with the help of his son Nicolas Gaudin. The property boasts fifteen hectares planted to 60% Merlot and 40% Cabernet Sauvignon. The vine age varies, for as Nicolas Gaudin himself points out, "…the average vine age is about thirty-five years, but it's quite heterogeneous. We kept the most qualitative plots during the acquisition in 1998 and replanted others. Therefore, some plots are twenty years old while others are seventy". Despite there being so much more Merlot planted, Gaudin does not believe Château Maurac's grand vin (which in most years is a blend of 65% Merlot and 35% Cabernet Sauvignon) is dominated or marked by one specific grape variety over the other: as it is with most Bordeaux wines, it is the complementary nature of the fleshier, earlier-ripening Merlot and the tougher, more tannic and later-ripening Cabernet Sauvignon that provides part of the Bordeaux wine magic. "In fact, in 2022 we will have the first vintage with a higher percentage of Cabernet Sauvignon: this is a consequence of the hail episode of June, which hit in a very localized manner like a corridor, damaging the Merlots more than the Cabernets".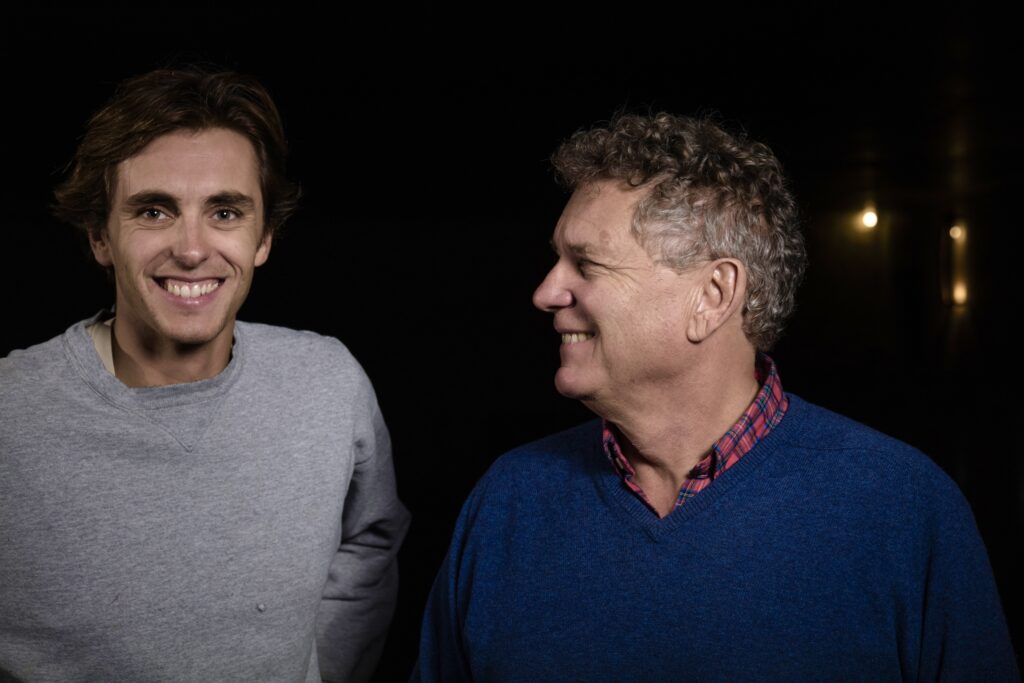 When all is said and done, what makes Château Maurac special is the quality of its terroir, particularly on the gravels of Saint-Seurin de Cadourne. After all, it is not by chance that some of Bordeaux's more famous and highly regarded wineries are located nearby. The terroir of Saint-Seurin is characterized by sandy and clayey gravel with a fairly pronounced limestone plateau, and Château Maurac's fifteen hectares are roughly split fifty-fifty on these soils, divided up among twenty-three different plots, practically all with specific names. For example, some very old Cabernet Sauvignon vines are planted in "La Croix", "le Virage", "le Moulin", while the merlot plots carry names like Merlot plots of, for example, "les Jumelles", "les 17", "Cayova" et "les 5600. Maurac was born from this combination of several plots belonging to different owners, each plot with its diversity of soils and exposures. The oldest parcel is "La Croix" (which is where the previously mentioned seventy years old vines grow). At Maurac, they are equipped with suitable cellar vats in order to vinify the plots grouped into similar batches (some parcels are too small to be vinified alone, so at Maurac they think by batches of parcels). During the blending phase, these batches are used in the construction of the wines, because while each plot has its specificity, it is the opinion of the Gaudin duo that a great wine is a blended wine, with each plot contributing something to the finished wine. However, the estate does make one highly specific wine, Les Vignes de Caleybaran, with the grapes from just four plots planted on gravel soil. They decided to do so because their belief is that their gravel soils have really special qualities, guaranteeing perfect and even ripening of the grapes; and so, the Gaudins chose these plots to create this top-of-the-range cuvée. For us, it is simply the expression of a grape adapted to a soil, and this marriage is transcribed in the glass. (By the way, this cuvée is a real success in China where there is exclusive distribution with Mr. Wang of the Hunan Nem Commerce and Trading, their importer.) In fact, Les Vignes de Caleybaran is not the only plot-specific wine made by the Château Maurac team: Le Trale, which benefits from the important Saint-Estephe Appellation name, is a really very small production of a super-selection of Merlot. The history of Le Trale is linked to the history of the creation of Maurac: when Claude Gaudin took over the estate in 1998, this parcel of twelve rows of Merlot was so unique they decided to keep it as such. It is a unique production not just because of its size because (the smallest production of all Saint-Estèphe) but also because of its grape variety. To the best of Nicolas Gaudin's knowledge, there is no 100% Merlot cuvée in Saint-Estèphe.
In ultimate analysis, regardless of whether the appellation's name, prestigious or not, the Gaudin's work in the same way, very simply and with great care at all stages of winemaking. And besides the quality of their terroirs, their individual vineyard choices do the rest: a high planting density, and moderate yields. The Gaudins do not believe in overly sophisticated viticulture and very costly technological investments, as their goal is rather to optimize all the factors, both in the vineyard and in the cellar they have to work with. And given the excellence of their wines, you have to say they have succeeded in their intent.
Very different and yet very similar to Château Maurac's story is that of Château Tour des Termes, Cru Bourgeois Supérieur, a property that unlike Maurac traces its roots back to centuries ago (in 1678) but where the belief in the quality of terroir, and letting it speak, is also of paramount importance. The Anney family is one of Bordeaux's oldest winemaking clans, starting out in Vertheuil en 1678, then moving in 1850 to Saint-Estèphe at the Château Haut-Baradieu. It was the great-grands-parents of the current owner, Christophe Anney, who bought Château Tour des Termes in 1930. The estate owns 27 hectares in Saint-Estèphe and nine hectares in Haut-Médoc, planted to 60% Merlot, 35% Cabernet Sauvignon, 5% Cabernet Franc, and 5% Petit Verdot. The typical blend, depending on the vintage's characteristics, of the grand vin is Merlot (60%), Cabernet Sauvignon (35%), (5%) Cabernet Franc (5%) and Petit Verdot (5%). However, the 2021 vintage will be a very different Château Tour des Termes because of the spring frost episodes that reduced the crop load by 20%; following the expert advice of the estate's consultant Hubert de Bouärd, the blend of the 2021 Château Tour des Termes will be a rather atypical 60% Cabernet Sauvignon, 30% Merlot, 5% Cabernet Franc and 5% Petit Verdot. The vines are roughly forty years old on average. Here too, the soil is all important and a vital part of the expression of the Tour des Termes terroir: about two thirds of the vineyards are planted on Pyrenean gravel (which accounts for the wine's phenolic richness) and about a third are planted on clay-limestone soil (which brings forth a powerful, harmonious structure). It is the deep clay soils located near the town of Saint-Corbian that allow to weather droughty years well, while the mostly gravel soils of the village of Pez allow for the vine roots to dig deep (as much as five meters below the surface) and to search out water even in the driest of years. The combination of the careful selection of grapes from the finest terroirs, the atypical planting with a majority of Merlot, a vineyard that has reached full maturity, and environmentally friendly growing methods. (TERRA-VITIS and HVE3). No doubt, climate change has actually been somewhat beneficial to the generally cooler Saint-Estèphe Appellation: witness the 2018, 2019, 2020, and 2022 Tour des Termes wines, which rank amongst the best the property has ever made.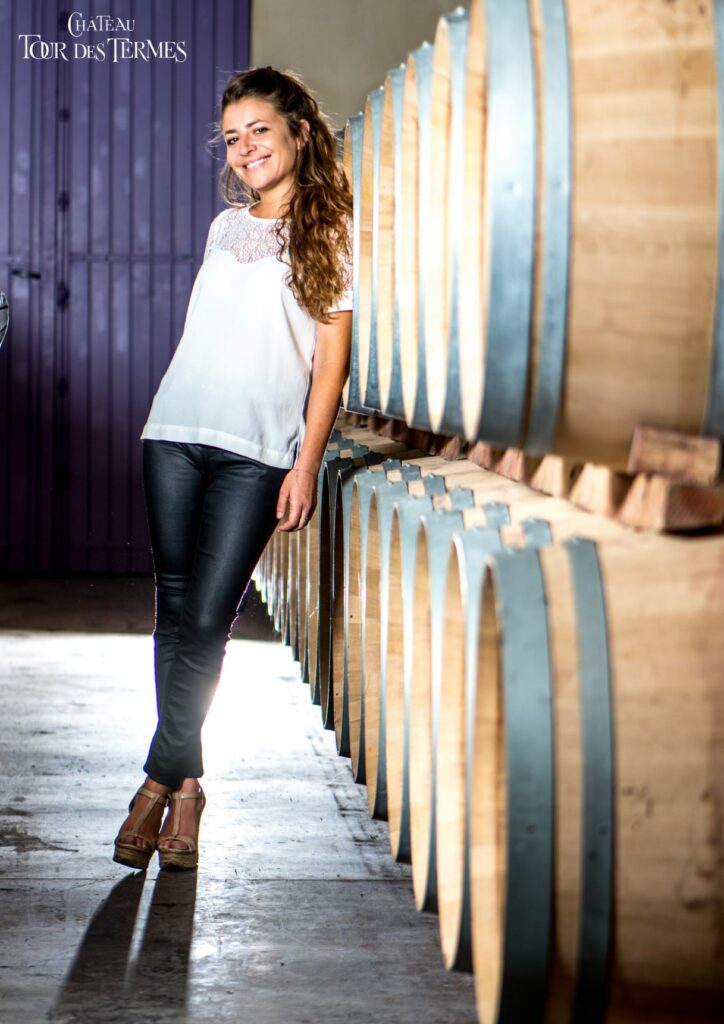 Aurélie Anney, who joined the family property full-time in 2018 and is the estate's and her father's best ambassador, has set herself a goal of having the outstanding quality of her Château's wine fully recognized. In order to reach her objective, she has concentrated sales and marketing efforts in France, in the belief that in order to gain world recognition you have to be strong in your own country first. For this reason, 70% of the winery's output is sold in France, mostly in the HoReCa sector (and especially quality wine shops with whom the property has long-standing business relationships). By being well-known in France, export markets began taking a serious interest in the property's wine, and today the major export markets for Tour des Termes, handled through the Place de Bordeaux, are China, the USA, Belgium, Switzerland, Sweden and Norway. Anney a big believer in the association of the Crus Bourgeois du Médoc, for which she has taken on administrative duties in the past. She especially likes the fact that this is not a static listing, but rather in which the wines are reassessed every five years, so as to allow estates to move up and down in the classement based on the effective quality of the wines they make. Clearly, the tastings held annually with important members of the press go a long way in helping establish notoriety for the better wines and estates, as does the direct contact with her clients: for this reason, the estate is fully engaged in participating in important wine shows and salons all year long. Aurélie believes that one of the strengths of her wines is that they are ready to drink when young but are just as good to drink when thirty years old. This is a characteristic of all the family's various wines. Just like at Château Maurac, at Château Tour des Termes the owners also make wines at other properties they own, wines that showcase a different aspect of their terroirs. As mentioned previously, Château Haut-Baradieu was the first Saint-Estèphe property bought by the Anney family, but it was long relegated to an afterthought given that Tour des Termes was the crown jewel of the family's holdings. That all changed in 1979, when Aurélie's grand-father Jean and her father Christophe breathed new life into the Château Haut Baradieu, mostly by making wines there again with the property's original vineyard source of grapes. The soil there is not that different from that of Tour des Termes: the vines are still on the young side, and the wine is especially soft and round and much appreciated in Parisian restaurants and in Belgium. By contrast, the Château Saint Corbian, named after the village it is situated in, is characterized by a five-hectare vineyard located within the larger expanse of vines of Château Tour Des Termes. The wine is actually made and aged at Tour Des Termes, and its easy-going blend of Merlot and Cabernet Sauvignon planted on clay-calcareous soils make for a supple but structured wine that has many fans in China and the greater distribution markets. Interestingly, the success in China is not something that happened by chance: Aurélie was Saint-Estèphe's representative in China in 2014, when she travelled to seven different cities to broadcast the reality and quality of the wines of the Appellation. She still smiles today when she thinks back to those days: she found that the tasting rooms were full of eager wine lovers and professionals who clearly did not know that much about Bordeaux's wines yet, but their learning curve grew appreciably. So much so that, when she travelled back to China in 2015, she found that many of those who had just been learning about Bordeaux's wines the year before, were actually telling her things even she didn't know about her own region, just one short year later. Such is the magic of wine, and of Bordeaux.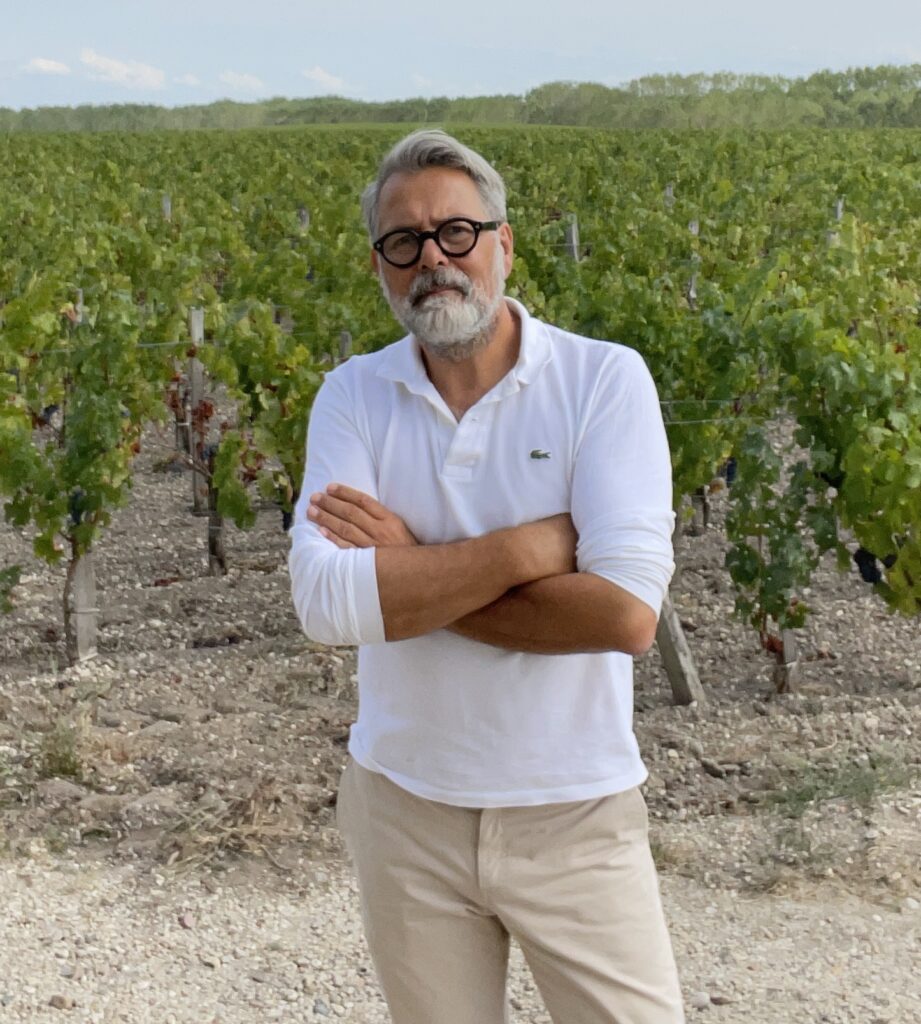 Besides the single estates, Bordeaux wine is very much about producer associations that help organize activities in an effort to promote their member estates wines and to increase knowledge and awareness about the wines. Jean-Pierre Foubet (owner along with his wife Céline Villars of the Moulis estate Château Chasse-Spleen and of Château de Camensac, one of the eighteen fifth growths in the 1855 Bordeaux classification), became president of the Conseil des Vins du Médoc (CVM) in 2021. I asked him what the challenges ahead might be and what he thought might be the directions worth undertaking to help promote the wines of the Médoc. "Under Philippe Dambrine's presidency, we tried a new approach, one aimed at seeking out influencers, and we are currently evaluating the success of that strategy. The one problem I see is that we and our competitors are all reaching out to the same people ; therefore, we need to be careful to avoid information overload and to be more discerning in both the type and the tone of the message we wish to broadcast. A recent study by the CIVB(Conseil Interprofessionnel du Vin de Bordeaux) has shown that a number of influencers do reach a very large segment of the wine buying public, so we need to evaluate how best to use their resources compatibly with the budgets at our disposal". Clearly, running as heterogenous a group as that which makes up the Conseil des Vins du Médoc poses a few challenges. "In effect, our administrative board is made up of very different socioeconomic and financial profiles: remarkably well-balanced in its constitution, this is one of the important inheritances left us by our past president. Undeniably, our mission is made more complex because of the extreme diversity of the commercial realities of the member estates of the CVM. Therefore, we need to focus of what it is that unites us all : a common passion, a strong link to our respective terroirs, an enormous awareness of the uniqueness of our landscape, situated between forest and estuary, and between the large modern city of Bordeaux and the ocean. This reality is what separates us neatly from our friends and colleagues located on the right bank of Bordeaux : what we are looking forward to doing is creating, for all wine lovers and wine professionals, a singular trip that falls within their trip to Bordeaux, one that highlights the unique aspects of our Médoc reality".
However, that can be easier said than done, given that the Médoc boasts, all by itself, about 16,000 hectares of vines, eight appellations, and produces over 100 Million bottles of at times very different wines a year. Clearly it is a very large and varied area, and the question cannot help but be how does one broadcast those differences to the best effect? Or perhaps the goal should be to stress the similarities, rather than the differences? According to Foubet, "…the CVM's mission is to communicate along a baseline, and in fact each Organisme de Défense et Gestion (ODG) has its own communication channels and strategies. For example, the ODG Médoc-Haut Médoc has a very effective communication arm, and the messages of what are two distinct territories is carried out effortlessly and very well. Clearly, some ODGs with fewer members have smaller budgets and therefore come to rely on the CVM to take charge of their communication with the understanding that the CVM needs to be above individual interests".
In recent times, one of the bigger challenges that the CVM has faced is a certain distancing from the wines of the Médoc (and of Bordeaux in general) by especially the younger wine loving generations that have been gravitating towards the fruitier, much riper styles of New World Cabernet and Merlot wines. However, there are signs this negative tide is finally starting to turn, with more balanced, higher acid, and refined red wines precisely the kind that Bordeaux excels at, now coming back in vogue.
"We think that this situation was created by a loss of cultural transmission. The younger generations follow fashions, and fashion demands novelty at all times. What we need to help the younger set be more aware of is that over time fashions come and go, in a cyclical manner; but while fashions change and disappear, style remains. In the words of Jean Cocteau «fashion is what is destined to become unfashionable ». And as you mention, it is readily apparent nowadays that the pendulum in some all-important avant-garde markets such as New York are definitely swinging back towards higher acid, easier to drink wines In this we are helped by the emergence of wine geeks, who with their never-ending curiosity will turn to enjoying Bordeaux wines once again. The fact these individuals are all socially connected will further help carry the message that Bordeaux is back ! That much recognized, Bordeaux's vineyard managers and winemakers also have to do their part, which I am happy to say is just the case. For example the whole Médoc vineyard is rapidly broaching new agricultural practices (now more than 85% of the members are engaged in ecologically-friendly and sustainable agriculture), which is a theme that the younger generations are very sensitive to. Importantly, our wines are also readier to drink sooner than they once were. Mostly gone are the harshly tannic wines of many decades ago : today, thanks in part to climate change, we have obviously fruitier wines characterized by riper fruit and more polished tannins, and that are a joy to drink already when relatively young. We also need to recognize that for younger generations price is always an issue too. It follows that an important part of our job is to ensure that that our message of user-friendly wines that are at once accessible and ageworthy gets broadcast on the same social media circuits the younger generations use routinely, helping them understand that the huge diversity of wines the Médoc offers, available at many different price points and quality levels, ensures that there will always be a Médoc wine that is just right for them at every stage of their lives".
You know, I never tire of listening to the men and women of Bordeaux. It is a refreshing tale of ongoing passion, history, social and market awareness and of the culture of terroir. The stories, the experiences, the anecdotes of people such as Nicolas Gaudin, Aurélie Anney, and Jean-Pierre Foubet can't help but cement your love for the Médoc and its many great wines and undoubtedly help guarantee future success and growth. It really is a blessed wine region : like the song says, one for which the future is so bright it will "gotta wear shades".