New and exciting times are currently under way for Spanish wines, with many whites, reds, rosés and sweet wines that are now available the likes of which have never been seen or tasted before. Whereas once Spanish white and red wines had the less than enviable reputation of being too oxidised and/or heavy (the whites) simple (the cavas) and too oaky sweet and coconutty (the reds) those stereotypes no longer apply (for the most part) to modern-day Spanish wines. There re countless excellent, fresh, lively wines being made all over the country nowadays, from lemony-mineral Albariños, to chamomile and almondy Verdejos, perfumed and vibrant Mencias and much more still. Clearly, Sherry has always been remarkably great and there seems to be a never-ending supply of just simply amazing Fino, Amontillado, Oloroso and Pedro Ximénes bottlings available for wine lovers to indulge in.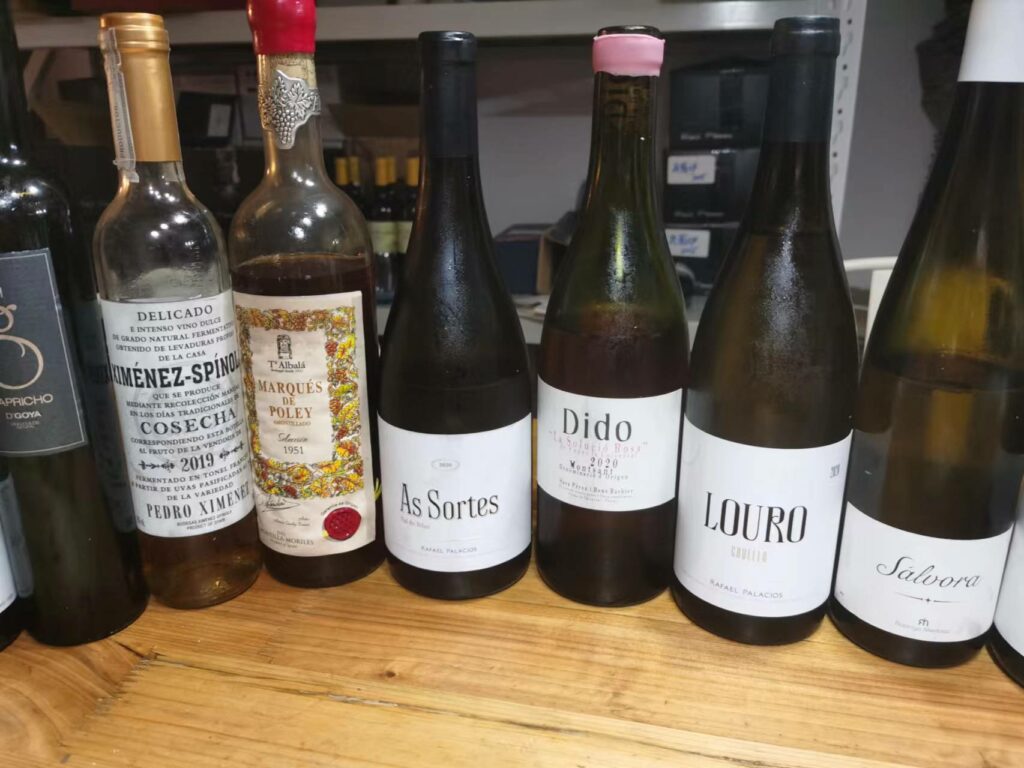 Matching Spanish wines to Chinese food
I live in Shanghai and have had almost limitless opportunities to taste very fine Spanish wines with the best cuisines of China. Of which there are at least eight different ones plus all the many various permutations thereof (and with fifty-five ethnicities in the country, you would expect there to be just so many different cooking variations and traditions). Just remember that while Western eating habits are built around  succession, and more precisely a progression of different dishes that follow one after the other (you know the drill: hors d'oeuvres/antipasti, then primi, then secondi/entrées, then cheese, and last but not least desserts) this is not the case with most Asian cuisines where the dishes come to the table in almost simultaneous fashion (and often at a fast and furious pace). Hence best to think ahead of a number of different, potentially suitable wines that can also be served simultaneously on the same revolving disc where the food sits too (at least, it may be or is so in many but not all Chinese cuisine establishments). I reiterate that when it comes to "matching" (hardly the right word) wine with Chinese dishes, one bottle of wine is not going to do it for you: the panoply and diversity of aromas and flavours reaching your table all at once in food-form will never prove easy (or even logical) to pair with just one wine. Yes, there is an increasing number of Chinese wine lovers that are becoming increasingly accustomed to drinking one wine with one or two dishes, but for the most part this will never be commonplace, or if it were to become just so, it will still be another ten years before we ever see that specific reality really become the mainstream. And so Chinese cuisine is where you get to have fun and pull out all the stops, not to mention drink a lot more wine and different ones at that. So go for it, and have fun!
In general, Chinese people pay a great deal of attention to textures, and this is why softer wines of low tannic content are appreciated most. Remember that most Chinese food delicacies are all about gentle, soft textures: jellyfish, shark fin, sea cucumber, and the likes are not exactly entities that require an armamentarium of teeth, if you know what I mean. So while big bold strapping Cabernet wines are always sold at a premium because of their prestige (but only the really ultra-famous wines of that ilk, such as the Bordeaux first growths: otherwise, many very highly scored, for example South American and California Cabs and blends, metaphorically bite the shelf dust in China), the fact remains that many Spanish grape varieties such as Mencia and Grenache (the first one of which has very little in the way of tannin and the second practically none) are just what the doctor ordered in the optics of Chinese food and wine pairing. And clearly, given the Chinese love of their yellow wine (from the fermentation of rice) that is very similar in colour, aroma and flavour profile to drier tasting Sherries such as Finos, Amontillados and Oloroso, it follows that the wines of Jerez should have an easy time of it in China. Frankly speaking, if that isn't happening, I think the onus is on those who produce and promote such wines to be little more effective in their activity.
Generally speaking, trying to break down the Chinese food and wine pairing options by the country's regional cuisines (each of which have clearly recognizable traits and characteristics) is a good manner by which to proceed. Cantonese cuisine is characterized by gentler, milder flavours, and so match the wines accordingly. Steamed dumplings for example (even the almost ubiquitous xiao long baos), be they of shrimp, crab or meat (there's always a little pork thrown in to enhance flavour and texture) will perform admirably next to a good Cava or a Verdejo. Steamed barbecue pork buns (cha shao bao) will match better with a slightly more aromatic white such as a Godello or one of the Albillos. Albillo will also work well with some simply prepared tofu (not smothered in sauces or spices) and grilled fish dishes. The chewy, doughy texture of the bun might do well with a Mencia or Grenache wine as well (avoid varieties that re too rich in tannins). Sichuan and Yunnan cuisines tend to be on the spicier and at time oilier side, and so aromatic whites and reds do very well: Spain does grow Riesling and Gewurztraminer and of course such international varieties are always suitable to the spicier dishes of these two great cuisines, but its own very aromatic Torrontés and Malvasia varieties (for example many Malvasia wines from the Canary islands are perfect here), and even Godello, will perform admirably here, not to mention the many various Muscat varieties with which wines are made in Spain. An unoaked Tempranillo (or gently oaked) such wine will also work wonders, or even older vintages of Grand Reserva Riojas where the soft oak and coconutty notes work well with many of the richer-styled foods. The same gently oaked Tempranillos, not to mention Bobal wines will work very well with the myriad noodle dishes that China boasts: those featuring mushrooms will do particularly well. Cured hams and cheeses (Yunnan has a bevy of very fine such foodstuffs) will match well with Palomino-based wines. The many coastal cuisines of China will find a perfect match with many Albariños, especially some gently oaked versions that will match textures well with the food.
The wines in this tasting report
All the wines in this report were tasted courtesy of local importers in Shanghai in the months of August, September and October. Parts 3 and 4 of the Spanish New and recent releases will be out shortly here on the TerroirSense Wine Review.
Bodegas Castro Ventosa.
Bodegas Castro Ventosa 2019 Valtuille Cepas Centenarias Bierzo       93
Deep ruby-red. Concentrated aromas and flavours of dark cherry, licorice, rhubarb, cured meat and herbs have very nice mineral twang. The juicy aftertaste is long and suave, with a nicely silky tannic frame providing support. A field blend of mostly Mencia and other local grape varieties, indigenous yeasts, long macerations on the skins (as much s sixty days), whole bunch fermentation, and one year aging in 225 liters and 500 liters oak barrels are part of this wine's very successful recipe. Lovely stuff here. Drinking window: 2022-2028.
Bodegas Vinicola Real.
Vinicola Real 2010 Reserva Monges Rioja                          91
Deep red. Smoky red and black cherry, mocha and cedar on the enticing nose. Then rich, layered and suave, with a gentle mineral tinge to the dark fruit flavours that are nicely supported by harmonious acidity. The finish is long and features smooth, rising tannins. A blend of Tempranillo (85%), Graciano (10%) and Garnacha (5%), this was barrel-fermented and aged twenty months in new French and American oak barrels. Drinking window: 2022-2030.
Vinicola Real 2009 Reserva Monges Rioja                          89
Deep purple-ruby with a pale rim. Piercing mineral and fresh fruit aromas and flavours linger nicely on the medium-long, supple, long and clean finish which features a delicate note of smoke. Much less chunky and bordering on the overripe than I remember a previous sample. Drinking window: 2022-2027.
Vinicola Real 2008 Reserva Monges Rioja                                 87
Dark ruby. Herbal and rather pungent on the nose, with a bit of a green streak to the plum, coffee, and cocoa aromas and flavours. This spent fifteen months in oak but it still comes across as not very smooth but instead as rather sharp and herbaceous because of very high acidity. Drinking window: 2022-2024.
Bodegas y Viñedos Áster.
Áster 2016 Reserva Edición Especial Alta Cocina                     91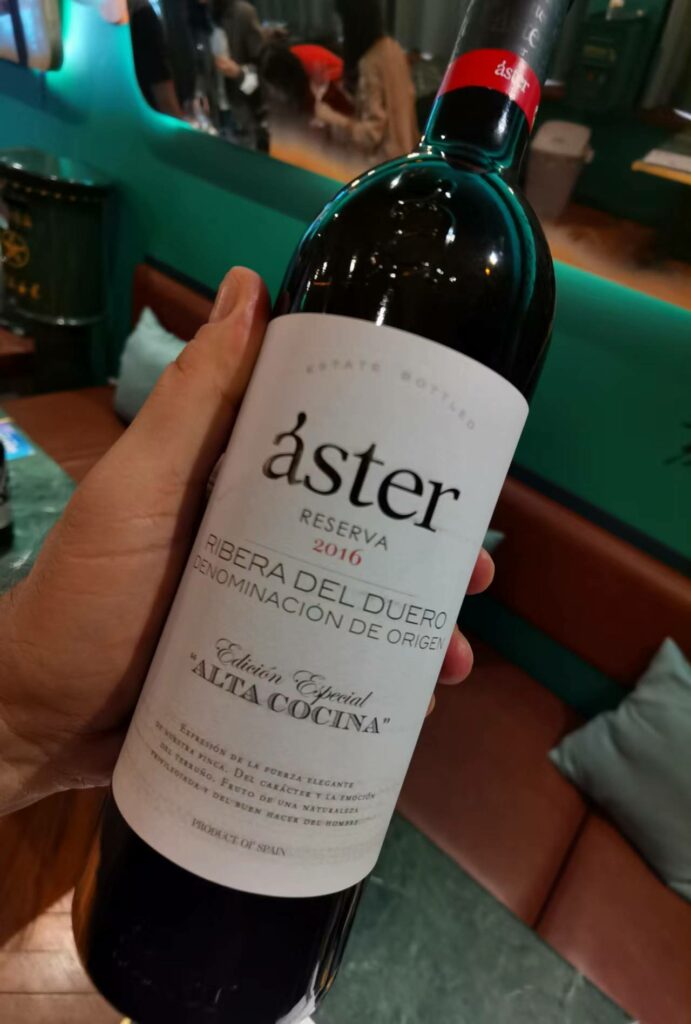 Good bright ruby. Slightly caramelized aromas of black cherry, crushed blueberry, licorice, balsamic oils and vanilla. Extremely primary and fresh but not hard, with a softy, very pliant texture to the sweet ripe flavours of black fruits, caramel, chocolate and vanilla. Closes very suave with good length. Very easygoing and approachable, this concentrated but gently textured wine might be little too marked by sweet caramel and vanilla notes for those who like a slightly more austere style of red wine, but ll those who prefer round, creamy, sweeter styled reds will love it. Áster is a brand of the famous La Rioja Alta group of wineries. Drinking window: 2022-2026.
Bodegas y Viñedos Ponce.
Ponce 2018 Reto Manchuela                                    92
Bright straw yellow. Aromas and flavours of lemon, passionfruit, hay and green pineapple. The word "reto" means challenge, a reference to how hard it is to make a white wine in a flat hot area that's not sweet or too high in alcohol. Made with 100% Albilla de Manchuelo, an almost extinct variety not to be confused with Albillo, a slightly more common Spanish white grape. Drinking window: 2022-2026.
Ponce 2019 Depaula Manchuela                                    92
Saturated medium ruby. Perfumed nose of blackberry, licorice, tar and smoky oak. Sappy and concentrated with a chewy, fleshy mouthfeel and very primary fruit flavors of dark cherry and plum, complicated by smoke and herbs. Finishes with subtle length and a powerful tannic spine. A 100% Monastrell wine made from 30-50 years old vines that was not made in 2018 because its grape source changed. Whereas before the wine was made from different vineyards in Jumilla, Juan Antonio Ponce, the winery's owner, wanted it to be different and so ceased its production until he felt the proper vineyard had been found: upon finding and being happy with specific vineyard grown by a family he had advised over the years, he decided to move ahead and so the 2019 was born, the first Depaula wine made from a single vineyard in Manchuela. The wine is named after Juan Antonio Ponce's daughter Paula. Drinking window: 2025-2030.
César Márquez .
César Márquez  2020 Godello La Salvación Bierzo                 94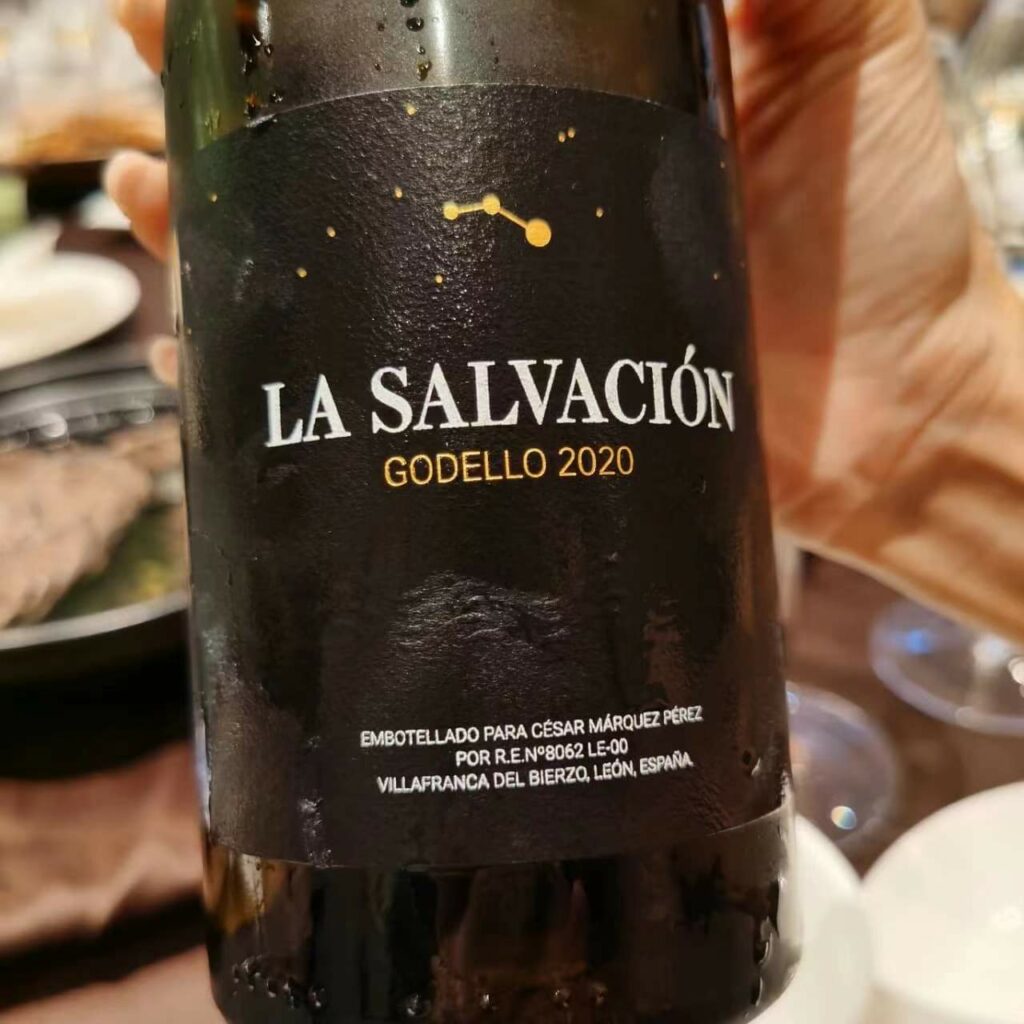 Deep straw yellow. Buttery nuances to the ripe, flinty yellow fruit and gentle herbal aromas and flvours have a curious mix of oxidative and reduced attributes. The finish is layered, long and fresh with some oaky richness shining through, but this is nicely balanced and smooth. I quite liked this. A 100% Godello wine made from 110 years old vines (the largest vineyard of old vine Godello in the El Bierzo) planted on mostly clay-sandy soils at 680 meters in altitude in the territory of Arganza, a town in the cooler northern part of the region. Importantly, old vines of Godello are very rare in El Bierzo, as the grape was usually an afterthought for farmers who concentrated on Mencia and the other red grapes: in fact, in order to produce this wine, César Márquez had to regraft the Godello on old Mencia vines, the root systems of which are over a hundred years old. This why the wine has the name it does, because it refers to the winery's desire to "save" these grapes and the specific biotype of Godello from extinction. In fact, and this is important, this local biotype of Godello is completely different from the Godello grown in other Spanish wine regions the wines of which are much more common and easier to find. The wine was aged twelve months in 500-600 liters French oak barrels. Readers who are interested in Spanish wine might like to know that César Márquez is the nephew of Raúl Perez, one of Spain's most famous and currently hot wine producers.  Drinking window: 2022-2028.
César Márquez 2020 Parajes Vino de Región Bierzo                91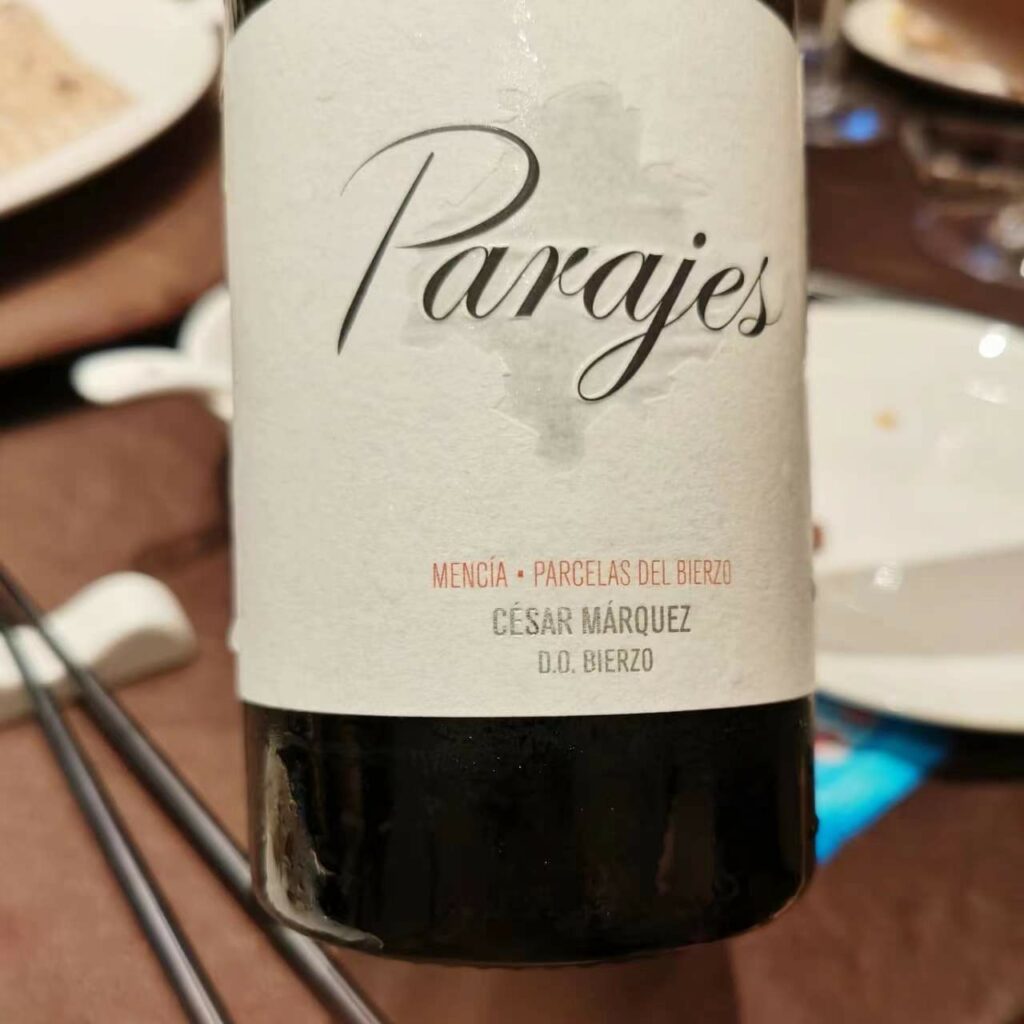 Bright red-ruby. Crisp red fruits are enhanced by delicate herbal nuances on the nose and in the mouth. Fresh and juicy, this closes long and vibrant, with noteworthy perfume, most likely because of the whole bunch fermentation employed. This is really lovely and there's lots of wine here for your money. Aged about twelve months in a mix of 225 liters and 500 liters oak barrels, this 85% Mencia, 7% Alicante Bouschet and 8% mixed white and other red local grapes blend is made from 100 years old vines distributed in forty-two plots extending over 6 hectares planted between 460-750 meters in altitude. The 2020 vintage was made by sourcing the grapes in the territories of nine different towns in El Bierzo: the wine's name, "parajes", reflects this, as it refers to the "places near" or "in the vicinity of" the aforementioned towns. Drinking window: 2022-2026.
César Márquez  2020 Valtuille Vino de Villa Villa de Valtuille de Abadia Bierzo        93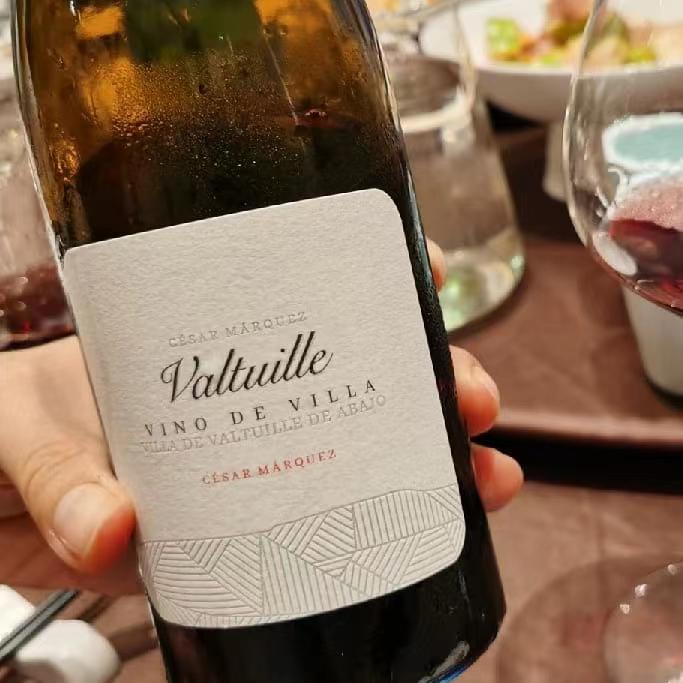 Ruby-red. Captivating aromas of raspberry, mocha, violet and sexy oak. At once lush and bright on entry, with good vinosity to its deep red fruit and spice flavours. Wonderfully balanced and complete, closing with even tannins and excellent persistence. This is a real knockout, and consider that it's only a vino de pueblo or villages-level wine. An 85% Mencia, 10% Alicante Bouschet and 5% mixed white and other red local grapes blend from centenary vines planted between 510-560 meters above sea level. The grapes are pressed by foot and 100% whole bunch-fermented; the wine ages one year in 500 liters French oak barrels. Readers who are interested in Spanish wine might like to know that César Márquez is the nephew of Raúl Perez, one of Spain's most famous and currently hot wine producers.  Drinking window: 2022-2030.
César Márquez  2020 El Rapolao Vino de Paraje Bierzo                      93+
Good red-ruby. Very ripe but fresh and expressive nose of red plum, blackcurrant, roasted herbs and ink. Big but lifted with good plummy depth, boasting compelling mouthfilling sweetness, with plenty of spine and fragrant acidity to support the wine's fruity flesh. Closes very long and with polished tannins and excellent grip. One of the winery's four village-designated wines, the El Rapolao is the coolest of these four single-vineyard areas. An 85% Mencia, 10% Alicante Bouchet and 5% mixed white and other red local grapes blend made from 100 years old vines planted at 540 meters above sea level in a north-facing rather cool site in the area of Valtuille de Abajo. The wine is aged one year in 500 liters French oak barrels. Readers who are interested in Spanish wine might like to know that César Márquez is the nephew of Raúl Perez, one of Spain's most famous and currently hot wine producers.  Drinking window: 2022-2032.
César Márquez 2020 Pico Ferreira Vino de Paraje Corullŏn Bierzo           92+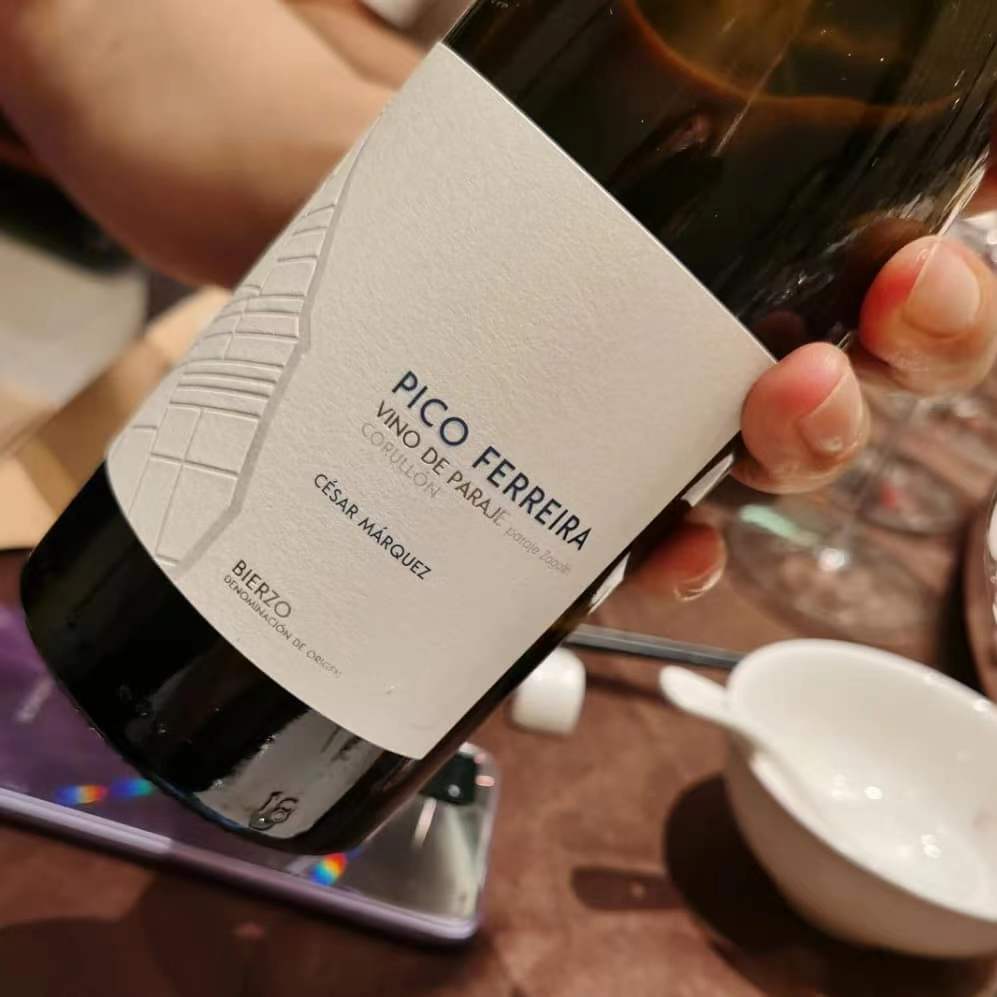 Full ruby-red. Delicately smoky aromas of black and red fruits, licorice, sweet spices, with hints of black pepper and menthol. Voluminous but silky, with noteworthy breadth and depth of flavours similar to the aromas over a firm tannic spine. Closes long and fresh with a very suave mouthfeel. An 85% Mencia, 10% Alicante Bouchet and 5% mixed white and other red local grapes blend; the grapes are sourced from a 0.3 hectares plot planted with a northeast orientation at 710 meters above sea level on slate soil poor in organic matter. About 40% of the grapes are whole bunch-fermented and the wine is aged one year in 400 liters French oak barrels. Drinking window: 2024-2034.
César Márquez  2020 Sufreiral Vino de Paraje Toral de Los Vados Bierzo     94
Saturated medium ruby-red. Classy aromas of redcurrant, violet, cedar and volcanic ash. Lifted by harmonious lemony acidity, the multilayered texture is at once stylish and supple, with the dark and red berry fruit and mineral flavours persisting nicely on the suave finish. This has terrific sweetness and lift. Finishes very long, with a noble tannic backbone providing backbone to the lifted, long smooth back end that hints at a faint note of fresh dill and a repeating note of citrussy freshness. An 85% Mencia, 12% Alicante Bouschet and 3% mixed white and other red local grapes blend: the grapes are sourced from a 0.3 hectares very steep plot at 620 meters above sea level but in another part of the El Bierzo, on limestone-richer soils (generally speaking, limestone soils are rare in Bierzo) in the territory of Toral de Los Vados. The wine, fermented with indigenous yeasts and 25% whole bunch-fermented, aged in one 500 liter and one 600 liters oak barrel, certainly reflects this different source of grapes. Drinking window: 2025-2035.
Clos Mogador.
2017 Vi de Vila Gratalopes Manyetes Priorat              95
Deep ruby. Aromas of red cherry, smoky minerals, and lavender turn to riper notes of red cherry preserves with aeration, but stays vibrant. Then also very vibrant in the mouth, with nuances of wild fennel and grilled toast complementing ripe red fruit and herbal flavours. The aftertaste is long, textured and smooth. This is really a knockout wine, in many ways an essence of Priorat Carignan. About 3000 bottles made of this 100% Carignan, grown at about 350 meters in altitude; the wine is aged eighteen months in 300 liters French oak tonneaux. Gratallops is part of the Vi de Vila dos of Spain, akin to the French "villages"; Manyetes is one of them, just like are Bellmunt, El Lloar, Poboleda, and Porrera. Drinking window: 2024-2030.
Comando G.
Comando G. 2020 La Bruja Roxzas de Puerto Real Vino de Pueblo Sierra de Gredos             92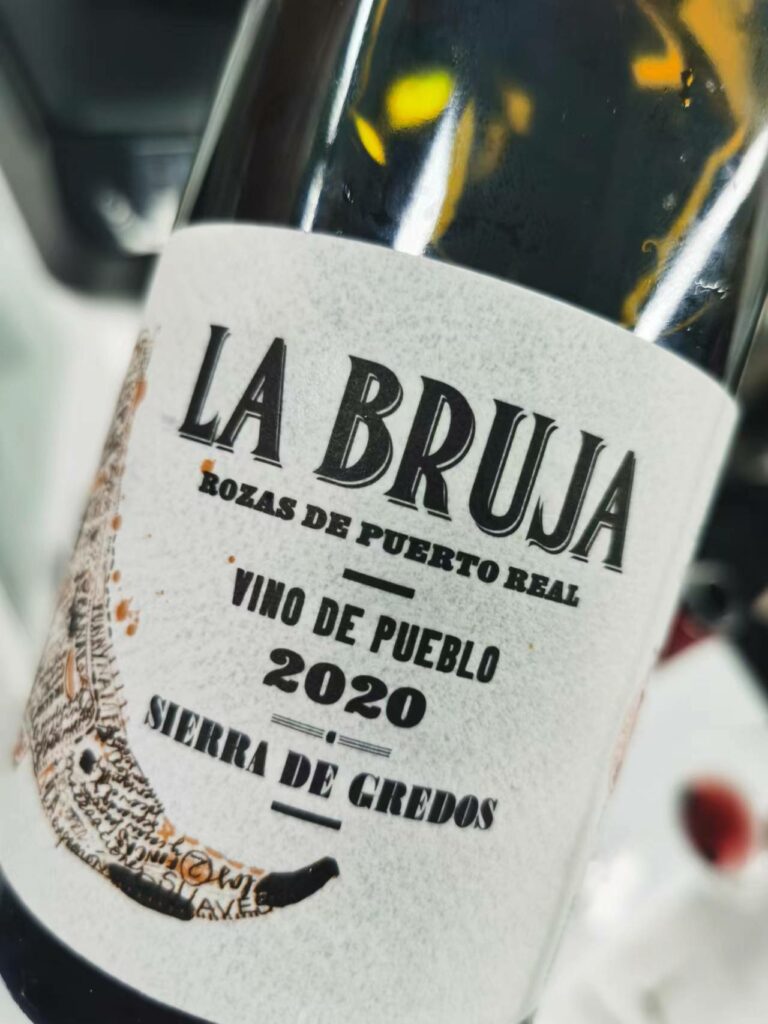 Bright red. Perfumed aromas and flavours of red cherry, sweet spices, vanilla and herbs. Smooth and juicy, with very good freshness and clarity to its ripe red fruit flavours, this lingers impressively on the supple, bright finish. La Bruja de Rozas is a 100% Grenache wine of a Villages quality level with the grapes sourced from several vineyards planted on granitic sand in the vicinity of Las Rozas de Puerto Real. The wine was aged about nine months in oak barrels. Comando G. is a project of Fernando García (Bodegas Marañones) and Daniel Gómez Jiménez Landi the wines of which have met much critical and consumer acclaim. Drinking window: 2023-2028.
Cortijo Los Aguilares.
Cortijo Los Aguilares 2017 Petit Verdot Tadeo Serranía de Ronda Sierras de Málaga              94
Deep purple-ruby. Perfumed spicy and floral nuances to balsamic dark berry and plum aromas and flavours. Very sweet, very ripe and long but not at all cloying or over the top; rather, lively acidity gives this a wonderfully light on its feet quality, with Petit Verdot's typical black pepper nuances adding a spicy touch to the rich, sultry, balsamic vinegar-accented fruit flavours present. Closes long and precise. Lovely100% Petit Verdot wine made from organically farmed grapes planted at 900 meters above sea level on clay-calcareous soil in Sierra de la Nieves and that spent about 15 months in new and old barrels. Much like the 2016, the 2017 Cortijo Los Aguilares Petit Verdot wine helps redefine this somewhat overrated grape variety's wines in a very positive way: for despite its popularity with enologists because of its deep colour and exuberant perfume, Petit Verdot practically never gives wines of much complexity. Happily, the Tadeo is an exception to the rule. Founded in the late 1980s by retired Basque industrialist Jose Antonio Itarte, this winery has been making standout wines for quite some time now, and this wine is an outstanding example of this: the Tadeo really is a superb wine made in a tough year that was marked by hail, frost and drought. Well done, this is really quite good. Drinking window: 2024-2029.
Envinate.
Envinate 2020 Palo Blanco Vinos Atlánticos                       92
Luminous pale straw yellow. Aromas of white stone fruit, fresh orange and lime on the captivating nose, with a sprinkling of mineral dust for added interest. Enters very high in acid, with an almost shrill lemony touch in the middle that really extends the orchard fruit and flinty flavours on the long and vibrant, very classy, rising, close that picks up some volume towards the back end. Those who like rich buttery white wines may find the Palo Blanco to be a little too angular and almost briny for their taste, but there's no denying this wine's refinement and remarkable delineation. Beautiful, really. Made from 100 years old cordon trenzado (braided) vines of Listán Blanco planted in a 1.5 hectares vineyard on the northeastern slopes of the Pico del Teide of Tenerife in the Canary Islands. The wine is aged in two used Friuli 2500 liters oak barrels for ten months and is bottled unfined and unfiltered. The wine is named after the area it grows in. Drinking window: 2022-2026.
Envinate 2019 Lousas Vinas de Aldea Vinos Atlánticos                  93
Deep red-ruby. Lovely, very rich and perfumed aromas and flavours of black cherry and ink are clean and very intense. Closes very long with a pretty mineral undertone and plenty of pretty violet lift. This is a 90-95% Mencia blend (the remaining grapes being other local varieties co-planted in the vineyards) from vines that are no younger than sixty years of age with many being much older. Envinate is the brainchild of Roberto Santana, Alfonso Torrente, Laura Ramos, and José Martínez, four friends who while studying enology at the University of Miguel Hernandez in Alicante formed a winemaking consultancy in 2005 that developed into Envinate, one of Spain's most exciting, relatively young wine producers. Drinking window: 2022-2026.
Envinate 2017 Migan Vinhos Atlánticos                              94
Vivid red-ruby. Aromas and flavours of blackberry, blackcurrant and quinine are nicely delineated and boast noteworthy clarity and cut. Finishes long and steely, with captivating perfumed lift. This is a very serious, pretty, and very refined wine but with sneaky amounts of concentration and depth. This is mostly Listán Negro sourced from two old plots of cordon trenzado (braided) vines: about 60% of the grapes are sourced from the La Habanera vineyard planted on volcanic sand at a higher altitude (600 meters above sea level), with the remaining 40% of the grapes sourced from the older San Antonio vineyard planted on a clay-rich soil at about 350 meters above sea level. Drinking window: 2024-2030.
Envinate 2020 Táganan Parcela Magaluagua Vinhos Atlánticos           93+
Deep red. Very vibrant aromas of red cherry, dark plum, tar, flint, ash and sea breeze. Enters with good vinosity and shapeliness in the mouth, then steely and refined with an almost austere delivery of red and dark fruit flavours tinged by herbs and flinty minerals. Still rather youthful and folded upon itself, just let this beauty age; best today on the long finish, which features fine tannins, very good grip and real class. This is superb. Margalagua (meaning "mother of the waters") is made with grapes farmed by José Angel Alonso in a small, very steep single plot of organically farmed vines at about 150-250 meters above sea level co-planted with numerous different ungrafted varieties including Malvasia Negra, Baboso, Negramoll, Listan Negro, Listan Prieto and others still, as was customary of days gone-by. The wine is whole bunch-and barrel-fermented, then aged in 500 liter neutral oak casks for about eleven months. Though you'll see this wine written as 'Canary Islands" elsewhere (fair enough, that's where it's made), be aware for accuracy's sake, that the label carries the appellation name of Vinos Atlánticos. Drinking window: 2024-2035.
Forjas del Salnés.
Forjas del Salnés was founded in 2005, named after the ironworks set up by Francisco Méndez, grandfather of the current owner Rodrigo Méndez, who joined forces with very well-known winemaker Raúl Pérez at the beginning of the 2000s to make some of Spain's more interesting white and red wines. At Forjas del Salnés they vinify the grapes from twelve hectares of vines planted in the territory of the villages of Meaño, Sanxenxo and Barro and about 70,000 bottles a year are made of as many as twenty different small-batch wines.
Forjas del Salnés 2017 Cos Pés Vinhos Atlánticos                     89
Deep yellow with orange flashes. Very biting herbal, anise, and tarry aromas and flavours that camouflage somewhat gentler nuances of poached pear and sweet spices. In order to make this wine, the grapes are reportedly hand-massaged rather than foot-trodden so as to make the wine more elegant and precise, but I'm not sure that is so evident in this specific vintage. Drinking window: 2022-2026.
Forjas del Salnés 2017 Blanco do Hio O Santo Dio Mar Vinhos Atlánticos 91
Bright straw yellow. Boasts an intensely aromatic Muscat-like quality but is classically dry in its delivery of aromas and flavours of quinine, white flower, fresh citrus and green fruits. Downright electric mineral and saline, this was fermented and matured in neutral oak casks. This unique, delicious wine is a blend of Albarinho, Espaidero Blanco and other varieties, and made in remarkably small volumes. Drinking window: 2022-2028.
La Vizcaina/ Raúl Pérez.
La Vizcaína is one of the many, newer projects from Raúl Pérez, one of modern Spanish wines most famous winemakers. La Vizcaina was created to bring to the attention of wine lovers the hillside vineyards around his hometown of Valtuille de Abajo in the Bierzo region, where other winemakers are now making outstanding wines (such as for example, Rodrigo Mendez). A number of outstanding red wines and one lone white are produced from old vines (usually more than fifty years old) and local grape varieties.
La Vizcaina 2019 La del Vivo Lomas de Valtuille                     92
Vivid straw yellow with golden highlights. Pear, apricot and minerals on the nose and in the mouth. Hints of menthol and butter add texture and palate presence on the long saline and floral finish. Mostly Godello with a little of the Doña Blanca variety planted on clay and sandy soils in Valtuille de Abajo in Bierzo. The wine is made by barrel fermenting the majority of the must (about 80% of the total) in 500-liter and 700-liter French oak barrels and letting it age there for twelve months; the remaining 20% of the must are fermented with the skins in clay amphorae where the wine also matures for one year. The two are then blended together and bottled unfined and unfiltered. Drinking window: 2022-2026.
La Vizcaina 2021 Mencia Joven El Castro de Valtuille Bierzo       91
Good full ruby-red. Vibrantly fruity aromas of black and red fruits, violet and mint, with a whiff of reduction. Lively and dense, with a mineral quality adding lift to the intense dark berry and herbal flavors. Very silky but also with very good verve and grip on the long close in which the tannins are smothered in bright fruit. Clean and fresh, this offers a real Pinot Noir-like whiplash of flavor. Drinking window: 2022-2025.
La Vizcaina 2019 Mencia Joven El Castro de Valtuille Bierzo       90
Bright ruby. Aromas and flavours of bitter red cherry, plum marmalade, blood orange, violet and powdered rocks. Smooth fresh and juicy, with a nicely chewy texture and excellent length. This is another knockout wine from La Vizcaina, if perhaps a little chunkier and tougher in style than the lovely 2018 and 2021 (the latter also described in this tasting report). Drinking window: 2022-2026.
Raúl Perez 2018 Ultreia Saint Jacques                          91+
Medium purple-red. Sappy aromas of black cherry, blackberry, violet and sassafras. Ripe but serious, with concentrated flavors of dark berries, minerals and spices. Solidly structured but juicy, this finished with firm slightly tough tannins that are still currently a little short on polish. The wine was partly aged in large oak casks but mostly in used 225 liters barriques. The long finish is also very ripe, perhaps a little too much so for my taste but other wine lovers who enjoy powerful, fleshy wines will no doubt like this more than I. This is a field blend of Mencia, Alicante Bouschet, Pan y Carne and other local varieties fermented with indigenous yeasts that were destemmed more than usual given the use of the barrels they recently had bought from Vega Sicilia and that were being used for the first time. The 2018 is a marvelous vintage for Bierzo, so I am fully expecting this Ultreia to blossom into something special, but for now I think this vintage needs a little time in a good cellar to show all it really has to offer (which, as usual is plenty). Drinking window: 2025-2032.
Raúl Perez 2018 Ultreia Paluezas                                         97
Vibrant red-ruby. Very beautiful nose of pungent violet, blueberries, and aromatic herbs. Then very energetic and focused, with clean and very precise flavours of dark berries, herbs and minerals, lifted by a citrussy acidity. Closes long and juicy with bright whiplash of lemony spritz. Aged in second passage 500 liters oak barrels. This is really outstanding, made from vines growing on a different soil type (limestone-rich) than the regular Ultreia and you can tell. Drinking window: 2025-2032.
Mauro.
Mauro 2020 Godello Castilla y León                             92
Bright straw yellow. The nose is pungent initially, then becomes sweeter and rounder with aeration offering aromas of almond paste, orchard fruit and minerals. Then similar flavours on the round, creamy mouthfeel which persists nicely on the close. From old vines of Godello in Villafranca del Bierzo, planted at about 700 meters of altitude on a mix of sandy, decomposed slate and rocky soils. The wine spent ten months on the lees in used 500 liter oak barrels. This is the first family estate in Castilla y León run by Mariano García who named it after his father Mauro. Mariano is famous for being a technical manager at Vega Sicilia for thirty years, and the co-founder of the very famous, high-quality Spanish red wine called Aalto. Drinking window: 2022-2026.
Pago de Carrovejas.
Pago de Carrovejas Bosque de Matasnons 2016 Ribera del Duero 90
The aromas of dark fruit and herbs have an oxidised nuance, but this perks up considerably in the mouth where it is rich and tannic, offering chewy flavours of candied violet, camphor and licorice. Closes long and suave in a very modern, rich, ample, forward style but not unbearably over the top, and with a welcome hint of freshness typical of the high altitude vineyards (located at about 950 meters above sea level). A very successful blend of Tempranillo (90%), called locally Tinto or Tinta Fina, Cabernet Sauvignon (6%) and Merlot (4%) that is better-known outside of Spain than it is within the country. Drinking window: 2022-2028.
Rafael Palacios.
Rafael Palacios is one of Spain's more talented winemakers, a real white wine expert, who hails from a family with longstanding traditions in wine. He is the son of José Palacios Remondo, founder of the Bodegas Palacios Remondo in Rioja and he is the brother of Álvaro Palacios. He set out on his own in 2004, settling down in the Val do Bibei, a rugged, less well-known sub-zone of Valdeorras close to the Ribeira Sacra, and concentrates his farming and winemaking activity only on grapes from higher plots planted on granite soil instead of the schist and limestone-based soils found at lower altitudes.
Godello 2020 Concellos de Valdeorras Valdeorras                    91
Luminous straw yellow. A very pretty wine that offers aromas and flavours of stone fruit, herbs and minerals, complicated by some hints of quinine. Closes long and with plenty of good zip. 100% Godello from high altitude young vines (about twelve years of age) grown in the territories of the townships (concellos) of Fontei, Seadur, Larouco y O Bolo. Drinking window: 2022-2026.
Rafael Palacios 2020 Godello Louro Valdeorras                        93
Bright straw yellow. Honey and yellow apple dominate on the nose. Then creamy, with deep orchard fruit, spice and herbal flavours that are very long and deep. Uncharacteristically rich and complex Godello, a Rafael Palacios specialty. Made from roughly twenty-five years old Godello vines in the township of O Bolo (with a little Treixadura that is co-planted among the majority of Godello vines), this is barrel fermented in 35 Hl French oak containers. Drinking window: 2022-2026.
Rafael Palacios 2020 Val do Bibeo As Sortes Valdeorras                 95
Medium dark straw yellow. Aromas and flavours of pear, grapefruit, red apple and flinty minerals, complemented by a delicate honeyed touch. A very pretty wine of lovely balance, this finishes rich and creamy but with refreshing citrussy acidity that nicely extends the flavours on the long suave back end. As good as Rafael Palacios white wines are, the As Sortes kicks everything up a notch. Reportedly 100% Godello from much older vines than the Louro (roughly 30 to almost 100 years old) that are likewise organically farmed, the grapes are gently pressed, fermentation takes place in large French oak barrels with indigenous yeasts, and the wine is aged on the lees for 7-8 months in 500 liter barrels (20% new). Drinking window: 2022-2032.
Ramōn Bilbao.
Ramōn Bilbao 2018 Verdejo Rueda                        90
Vivid straw-green. Aromas and flavours of orchard and tropical fruit, with hints of wild fennel and fresh citrus on the nicely persistent juicy finish that features a building note of chamomile and almond paste on the back end. This is very approachable and easy to drink, with plenty of easygoing charm. Not the last word in depth or complexity, but offers quite a bit of wine for the money. Drinking window: 2022-2025.
Ramōn Bilbao 2017 Viñedos de Altura Rioja               91
Deep ruby colour. Red cherry (from the Grenache), dark plum (from the Tempranillo) mingle along with notes of blueberry, vanilla, and milk chocolate on the nose and in the mouth. The mouthfeel is supple and lifted all at the same time, and the flavours linger nicely ion the finish. Very supple and juicy but with above average depth for a wine in this easy on the wallet price bracket. A 50-50 blend of high-altitude Grenache (from vineyards in Tudelilla) and Tempranillo (from vines in Ábalos). Drinking window: 2022-2030.
Ramōn Bilbao Garnacha Límite Sur Rioja                         92
Bright red, this 100% Grenache wine offers attractive aromas and flavours of red cherries, sweet spices and aromatic herbs. The long aftertaste is suave and rich. From north-facing vineyards planted in 1977 and 2014 in the easternmost, more extreme corner of Rioja, this wholly Grenache wine (not so typical for the Rioja) makes for a slightly different  wine than others you might be acquainted with. The wine is aged in a mix of amphora, 600-litre barrels and concrete tanks, prior to being blended and aged in French 225 litre barriques for ten months. Drinking window: 2022-2028.
Toro Albalá.
Marquéz de Poley 1951 Amontillado Montilla Moriles                   96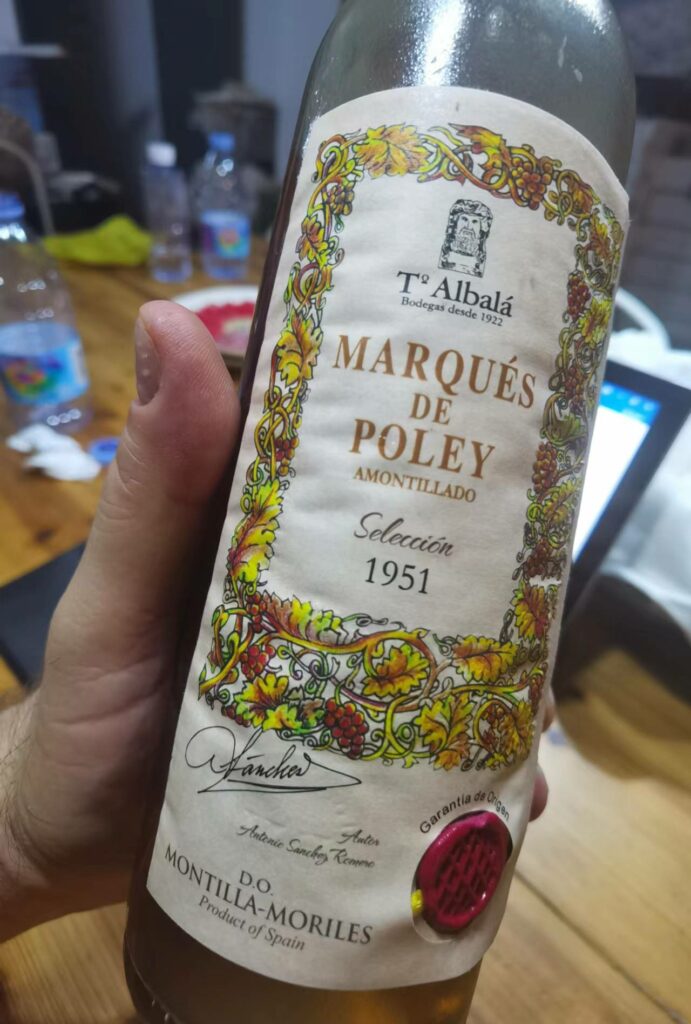 Light golden-brown colour. Perfumed aromas of macadamia nut brittle, white chocolate, hazelnut, crystallized orange rind and tangerine oils complicated by almond dust. This is remarkably elegant and long, with suave but lifted flavours of tobacco sweet spices and caramel lingering nicely on the seamless, saline nd slightly smoky finish. Obtained from the best Fino Sherries, this Amontillado derived from the oxidative process that began in that specific vintage once the protective effect of the flor was gone. A very versatile wine, try it as an aperitif or with foods as different as broiled tuna, strong cheeses, and meat broths. Drinking window: 2022-2045.
Venus La Universal.
Sara Pérez (of Mas Martinet fame) and René Barbier (of Clos Mogador fame ), both from famous winemaking families of the Priorat created their own project in 1999: Venus La Universal in the wine production area of Monsant. The winery and wines have become extremely successful and are sought after by wine lovers everywhere.
Venus La Universal 2020 Dido La Universal Tinto Montsant                92
Bright ruby-red. Aromas and flavours of violet, boysenberry, pink peppercorns and wild herbs. Juicy and fresh, with seamless tannins. Closes long and suave, with plenty of minerally freshness. Not as rustic as some previous vintages, this is wonderful: the 2020 is just a great vintage. Made from the winery's youngest wines, this is a knockout. Drinking window: 2022-2026.
Venus La Universal 2018 Venus La Figuera Montsant                    93
Good deep red-ruby. Expressive aromas of red cherry, redcurrant, licorice, graphite and chocolatey oak complicated by hints of iron, leather and violet. Broad, ripe and lush, offering very good texture. Closes with substantial supple tannins and a clean energetic mouthfeel. 100% Grenache planted on clay-calcareous soils at about 600 meters in altitude, macerated and fermented with native yeasts for a month in wooden vats and open 500-litre barrels, and then aged in amphorae for eighteen months. The wine is so named because it is made with grapes growing in one of the higher plots of La Figuera in Tarragona, owned by the local cooperative's members but that the Perez/Barbier duo can source the grapes of in exchange for winemaking advice. Drinking window: 2022-2028.
Venus La Universal 2020 La Solucio Rosa Montsant                90
Pale medium pink colour. Hints of yellow apple, custard cream and resin on the very slightly oxidative nose. Then fresh and juicy, with more lift than the 2019, with nicely saline flavours of red fruits and herbs. Closes long and nuanced. Aged in mix of concrete and oak tanks. Unlike most pink wines you might have tried already, this will age well. Drinking window: 2022-2025.
Venus La Universal 2019 La Solucio Rosa Montsant               91
Pale salmon pink colour. Peaches, nectarine, violet and an earthy complexity greet the nose and the mouth. Lovely, large-scaled Rosé but boasting very good freshness and that finishes long and clean with a grapey nuance. A mix of red varieties and 20% Macabeo. Drinking window: 2022-2026.
Venus La Universal 2020 Dido Macabeu Garnatxa Cartoixa Montsant     93
Deep straw yellow. White flowers, peach, honey and sweet spices are complemented by hints of almond paste and custard cream. Beautifully rich, deep and creamy, this finishes very long and fresh with repeating nuances of custard cream and herbs. A 50% Macabeu, 40% Garnatxa Blanca and 10% Cartoixà (better-known as Xarel.lo) grown on various plots of up to seventy years of age on mostly limestone soils. About 20% of the grapes were macerated on the skins for a day and only indigenous  yeasts are used. Roughly 30% of the wine is aged in 3000L clay amphora and the remaining 70% in old wood vessels of 300-4000L for nine months. Drinking window: 2022-2026.
Venus La Universal 2018 Venus de Cartoixa Montsant            93
Bright yellow. Smoky peach and yellow melon on the nose, with subtle floral and mineral character building with aeration. Fresh tangerine, honey, and wintergreen flavours are complemented by dusty minerality. The aftertaste is at once cool and round, and quite long. This is 100% Catoixa (or Xarel.lo) fermented and aged in a mix of amphora and oak barrels for nine months. Drinking window: 2022-2026.
Ximénes-Spinóla.
Located in Jerez, Ximénez-Spínola is a very old winery that boasts export documents going back to the early- to mid-eighteenth century. It is an absolutely unique estate in that the family that runs it is the only one to have dedicated itself entirely to the Pedro Ximénez grape. In so doing, it obtained recognition of the Spanish authorities with the concession of the "Pedro Ximénez Varietal Denomination of Own Accreditation". The winery is recognized internationally for its extremely high-quality small batch sweet and fortified wines. My advice is to always try any wine from Ximénes-Spinóla you might be lucky to get your hands on.
Ximénes-Spinóla 2019 Pedro Ximénes Delicado                        95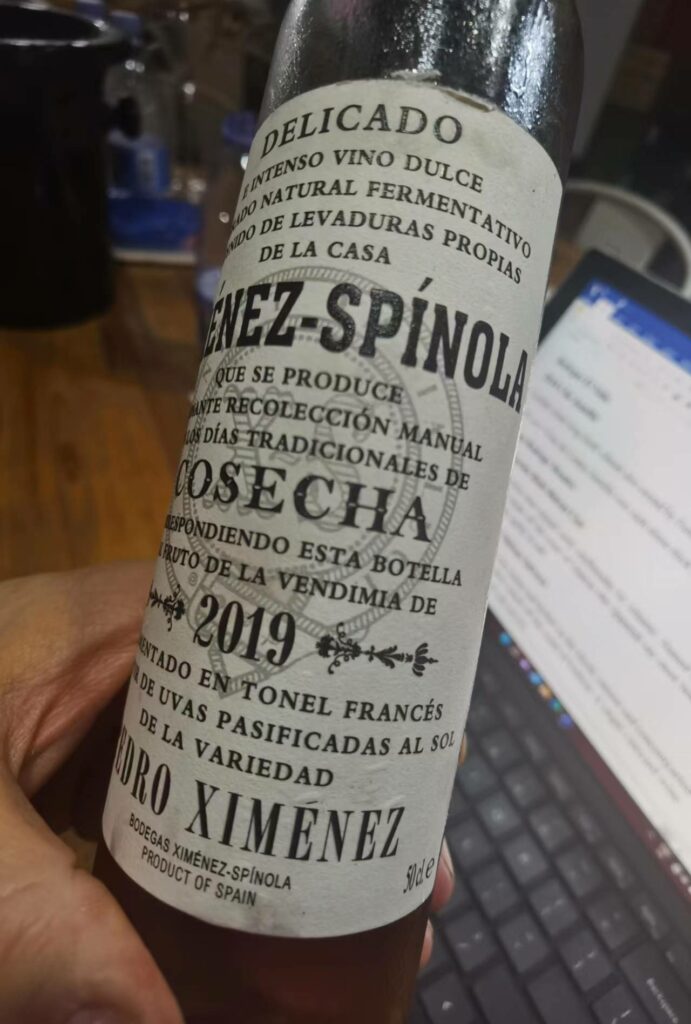 Bright straw-yellow. Very clean, fresh grapefruit, rich apricot, caramel, fig and passionfruit aromas and flavours are long and very aromatic. A very pretty finish showcases sweet, piercing, candied nectarine flavour that lingers impressively. This is a really beautiful sweet wine that is not aged in oak and remains remarkably vibrant and light on its feet from start to finish. Drinking window: 2022-2026.