Château Rauzan-Ségla 2015 Ségla Margaux                       93+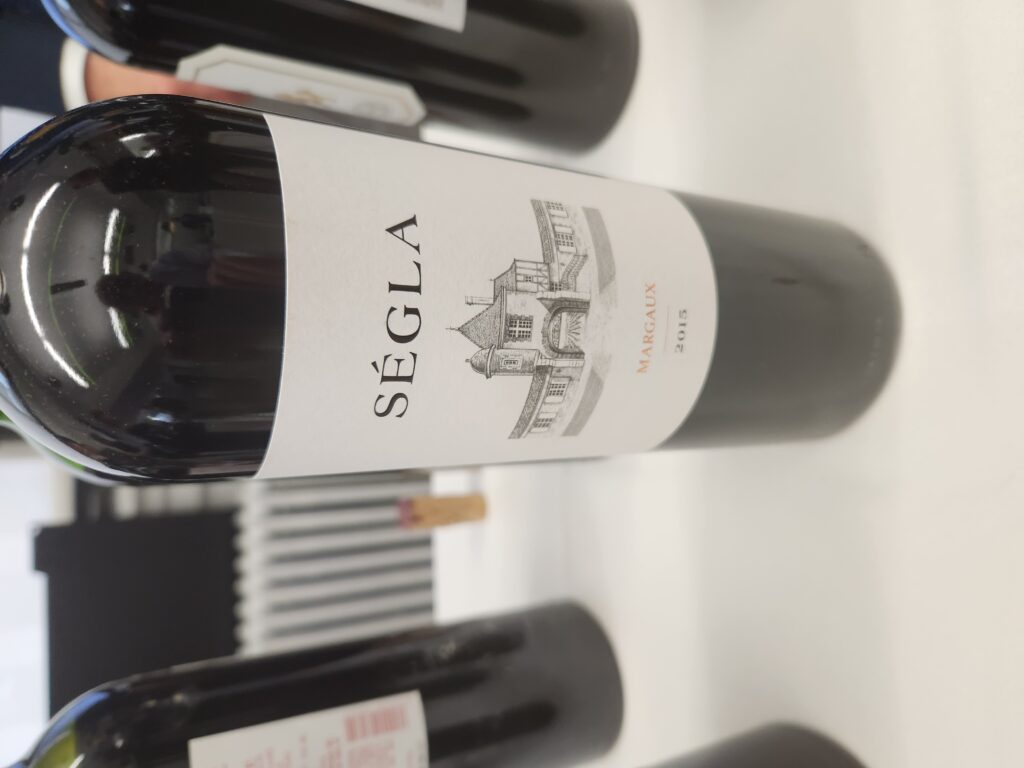 by Robert  Millman
I recently tasted the 2015 second wine from Château Rauzan-Ségla simply called Ségla. Had I not known it was a second wine I might have surmised that it was a Grand Cru Bordeaux at the level of a fourth or even a third growth. Of course, all the fruit comes from most of the same plots as the Grand Vin itself. These are the younger vines with a higher percentage of Merlot than in the parent wine. Of Rauzan-Ségla's 20,000 case typical production half is bottle as Rauzan-Ségla, half as Ségla. The Château has a distinguished history as reflected in its place just under Mouton Rothschild in the classification of 1855. In 1787, (68 years before the classification), Thomas Jefferson, whose understanding of Bordeaux was second to none at the time, ordered ten cases declaring Rausan Ségla (as it was then known) to be one of the very best Bordeaux. Like many highly ranked Châteaux, Rauzan-Ségla lost its way after world war II, failing to make a wine worthy of its potential until 1986. Under John Kolasa's management, the Château  turned itself around reclaiming its status with the wine from 2005 to the present. One of the most powerful, intense, deeply colored wines in Margaux, Rauzan-Ségla has more than a little Pauillac in its density and texture. Lass flamboyant than Château  Margaux and less "friendly" than Château  Palmer, Rauzan-Ségla  is a formidable wine that takes many years to offer up its full character.
It was under John Kola's leadership that Ségla was introduced for the first time in 1995. By 2015, some twenty vintages later the wine has  become one of the best second wines available. I was struck by the depth of the wine in color, taste and mouth feel. Richly textured with a wave of firm yet undulant tannins the spicy, mineral character of the wine suffused through with dark berries, plum and graphite lingered on the palate. The magnificence of the 2015 vintage, a year of near perfect harmony of fruit and terroir was evident in every sip. This is a serious Bordeaux which is just reaching a nice stage of drinkability. This serious yet beautiful wine makes the case for the pre-eminence of Bordeaux front and center. The wine is an exemplary lesson on the value and importance of well-made second wines. Drinking Window: 2023-2033.
Fritz Haag 2018 Brauneberger Juffer Riesling Auslese Goldkapsel             96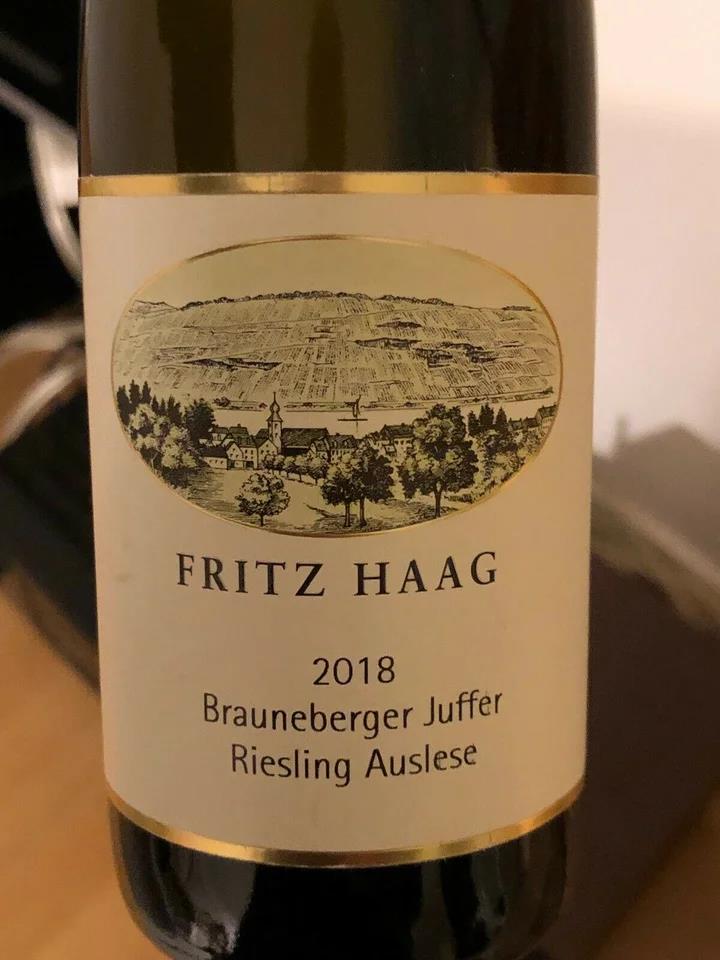 by Ian D'Agata
The Fritz Haag estate, easily one of Germany's ten best with an incredible number of memorable vintages to its credit, has been run with talent and passion by Oliver Haag and his wife Jessica since 2005. Oliver's father Wilhelm Haag, who essentially made this estate's modern-day reputation, passed away on December 16, 2020, but it's fair to say his memory and that of his great wines (not to mention that of his almost painful if very friendly strong handshake), will live forever; but Oliver and Jessica are making wines today that Wilhem would be proud of. I last visited the winery when Wilhelm was still alive, so I have been remiss in making my way back but you can bet your bottom dollar I will make amends for this as soon as 2023 rolls around. Simply put, this is one of the world's great wine estates and the wines magical.
The estate dates back to 1605 at least, when the town of Brauneberg was actually known as Dusemond but that name was changed in 1925 so as to place greater emphasis on, and reap the benefits by association with, its two stellar crus, the Juffer and Juffer-Sonnenuhr vineyards (which Napoleon himself was known to consider amongst the best of the Mosel). In fact, at Fritz Haag they honour the town's past with a supplemental designation of Dusemonder Hof for the winery (the whole name of which is "Fritz Haag-Dusemonder Hof). The estate's most famous wines are those made with grapes from the Juffer-Sonnenuhr ("the sundial of Juffer") which is a small vineyard situated on the steepest part of a fully south-facing slope where it is surrounded on three sides by the larger Juffer vineyard. And yet, while the Juffer-Sonnenuhr is famed as the true grand cru vineyard of the two, as is often the case, parts of the larger Juffer site give wines that are just as grand, but different. The Juffer-Sonnenuhr's wines are always the richer and riper ones: by contrast, those of the Juffer are more delicate and fleet of foot. But in a warm vintage like 2018, the Juffer (parts of it, at least) gave just amazing wines that are in some respects superior to those of their more famous neighbour (which should serve as a warning against the knee-jerk reaction that famous vineyards always give the best wines: in an epoch of climate change such as the one we now live in, that is simply not always true, in Germany, Italy, France and/or anywhere else). A case in point being the 2018 Brauneberger Juffer Riesling Auslese Goldkapsel which is just a superb wine.
Pale straw-green with luminous golden tinges. Lively, very pure, and very precise aromas of white peach, jasmine, lemon verbena, talc and slate are nuanced and refined, complicated by whiffs of tropical fruit salad and lemony botrytis with aeration. Then also vibrant and exceptionally well-delineated in the mouth, with very intense, almost electric lime and nectarine flavours that are absolutely seamless and neatly extended on the long floral finish by harmonious, juicy acidity. Hints of noble rot provide terrific snap and depth on the long aftertaste that is just remarkably pure. This is just so delicious now it's almost impossible to resist pulling the cork, but even a little amount of cellaring will greatly further increase the complexity of aromas and flavours this little jewel is boasting already now. I'm not sure words can do full justice to the levity, purity and precision of this marvelous wine, but one sip will confirm immediately just how special this wine is. It's the type of Riesling wine that is really possible only in the Mosel, and therein lies another part of this 2018 Goldkapsel's greatness. Drinking window: 2025-2055.