The great wines of Oregon's Evesham Wood have long been some of my favourite New World Pinot Noirs, and not just the ultra-famous "Cuvée J". Russ Rainey was as gifted a winemaker as they come, and his wines kept me company throughout my lifetime, even now that I live far away from North America. I and everyone here at the TerroirSense Wine Review were all saddened to hear of Rayney's passing away but nobody more so than our US editor Robert Millman. Robert knew him well, not just as a master winemaker but as a friend he remembers fondly.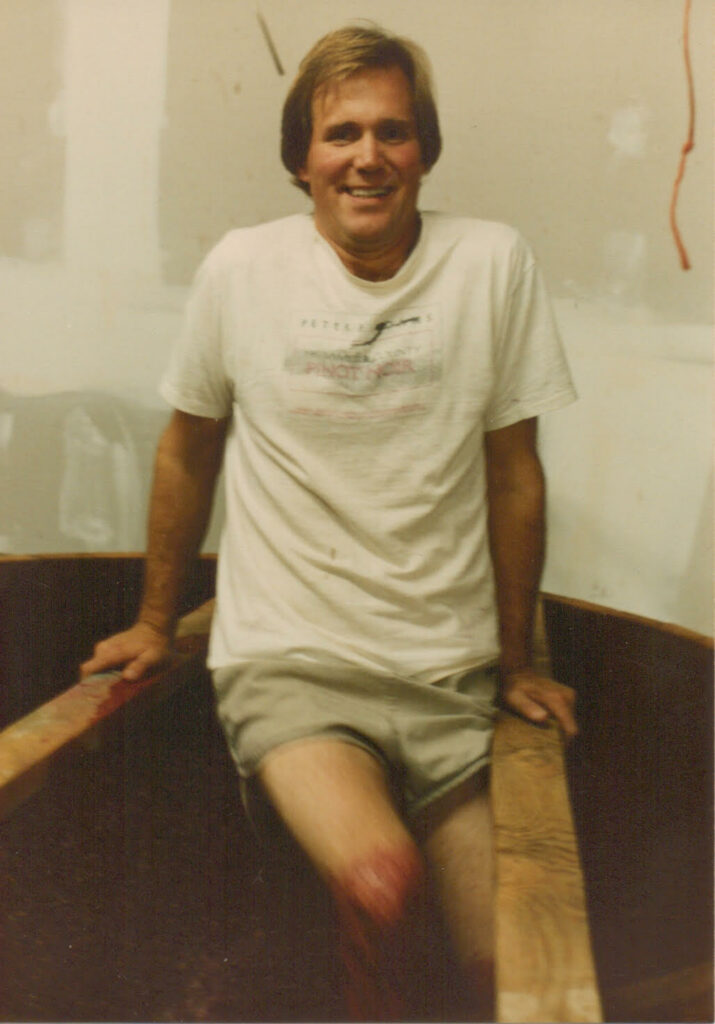 RUSS RANEY: A PRINCE OF PINOT, 1952-2022
Before I provide the usual biographical details of how a young man from Missouri became one of Oregon's iconic wine makers, I would like to give the reader an account of my meeting him for the first time in Oregon. This was late July 1993 at what has become the world's most famous and important Pinot festival: The INPC or International Pinot Noir Celebration. The INPC began in 1985 and has grown into something the founders could hardly have dreamt of. Pinot wineries from all over the world are represented with special focus, naturally on Oregon and Burgundy. But California, New Zealand, Australia, New York State, Tasmania are well represented. I have been attending more or less regularly since 1987. In 1993 participants were assigned a bus trip where they would meet two Oregon producers and taste their wine. It was sheer luck, or was it destiny, that I would be on the bus in which Russ Raney was one of the two growers. His wines were labelled from the start Evesham Wood—after the Coltswold Hills in England to which their location north of Salem bore a discernable resemblance. (The wines from the other winery, which shall remain nameless could charitably be described as life-threatening). I had heard of Russ's wines from favorable reviews by a famous American wine writer whose scoring at that time was both accurate and reasonable. A 90-92 from his newsletter in that period was a score indicating a truly fine wine worth of seeking out and purchasing.
We struck up a conversation about how our respective involvements in the world of wine had happened.  We tasted a 1990 Evesham Wood Pinot Noir from one of the vineyards in Eola-Amity where his winery was located. I was amazed by the Burgundian elegance, precision and fine balance of the wine. I remember saying something like "Russ, this tastes like Burgundy". He smiled and went into some detail about his affection for the Vosne Romanees of Henri Jayer whose wines he had tasted frequently while managing a wine store in St. Louis in the 1980s. It is one thing to admire the wines from a certain vigneron. It is quite another to be able to capture the aesthetic quality of those wines in your own—some 6000 miles east of Burgundy! In fact, Russ Raney had cultivated the yeast from a bottle of Jayer's 1985 Vosne Romanee Les Beaux Monts. He used this yeast as a started in his best barrels. Those wine were labelled as Cuvee J. They became some of the most sought-after Pinots made in America.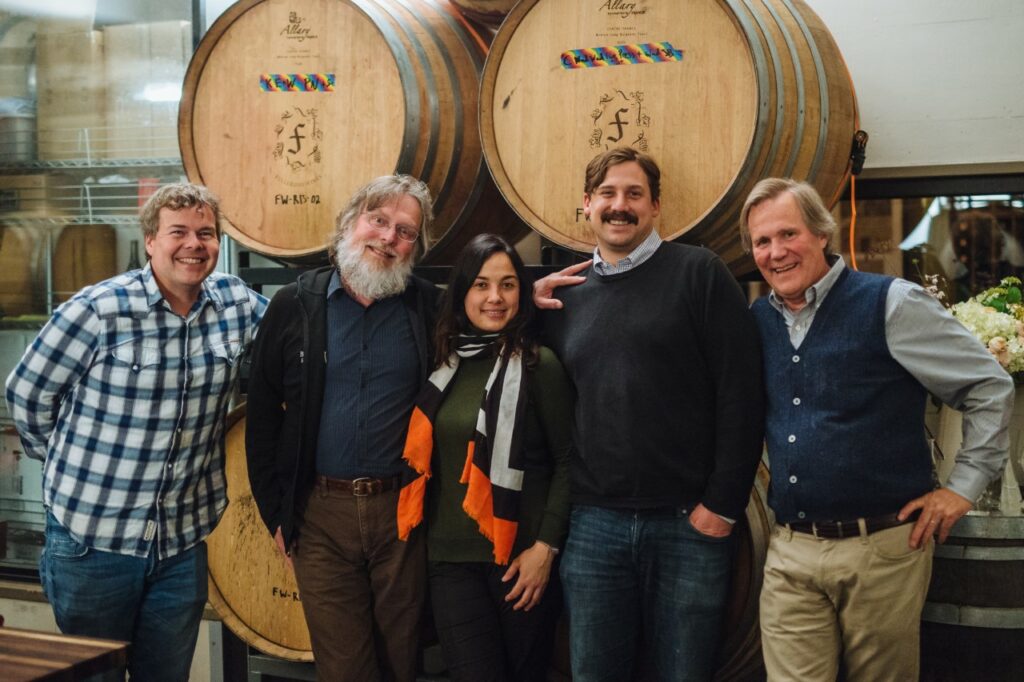 Russ' manner belied his strong-willed ambitions. Affable, mildly self-effacing, free from any trace of egocentric pretentions, Russ' focus was entirely on the wines. The affection the man elicited was quite extraordinary. Within a few minutes I knew this was someone with whom I could become friends.
He was one of the first Oregon growers not to fine or filter his wines. He was adamant in rejecting the urge to irrigate in dry vintages. He believed that wines made from irrigated sites basically tasted the same every year. Nuance, site specific individuality, is undermined by irrigation. In 1998 at a superb French restaurant at the Heathman hotel, I ordered Russ' 1994 Freedom Hill Pinot Noir. The bouquet was so perfumed, sensual and dark-fruited with a hint of what the French call sauvage that I called a couple of friends in New York to look out for this masterpiece of pinosity. It remains one of the three best American Pinot Noirs from that era I have ever tasted. (The other two for those interested were the 1988 Ponzi vineyard and the 1988 Williams Seylem Rochioli Vineyard Pinot from the Russian River in California.)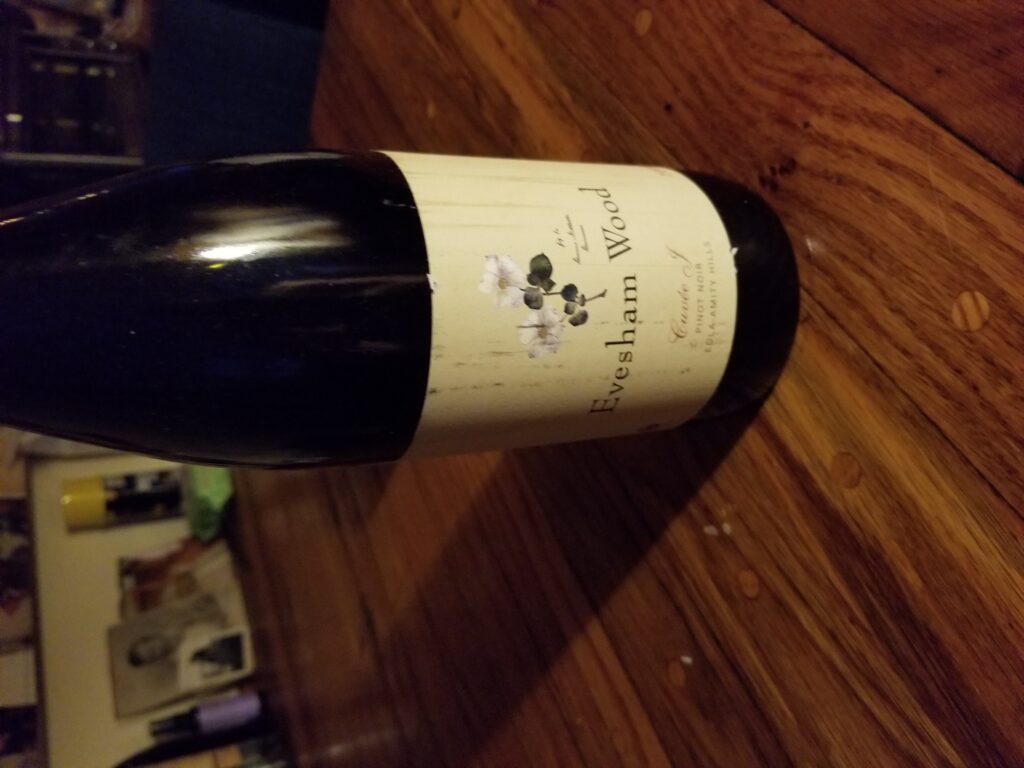 So how did Russ Raney get to be in the wine making business? His early interest in wines—pre-Pinot Noir days—led him to Germany where he graduated from the State School of Enology and Viticulture in Bad Kreuznach, close to Alsace. The mid-1970s to mid-1980s was a coolish climate period quite unlike the last 10-15 years. Acidity, not ripe fruit ruled the wines from this era. Russ' palate was formed on these wines. All the wine he subsequently made in Oregon reflected this sensibility. His fellow wine makers in Oregon often jokingly remarked that he always picked too early—to which he replied that he picked when the grapes were ready. The surmaturité which became almost normative in the new world held no interest for Russ Raney. A fine bead of acidity runs through all his wines, red and white. They are never showy wines. Like their maker they are refined, delicately balanced yet quite deep underneath.  Russ' wines grow on the taster. As Matt Kramer, then wine writer for the Wine Spectator aptly wrote : "…hands-down Raney is one of Oregon's finest winegrowers".  He commented that "quality is superb, the austere winemaking style rewards extended cellaring, and prices are among the lowest for some of the state's highest-quality wines." This was written in 2005 about eighteen years after Russ released his first wines in the late 1980s. Russ' wife Mary is one of the kindest, most loving and refined women I have ever met. She and Russ seemed extraordinarily well suited to each other. They have a son, Aiden, who was born in 1997. Their house was always filled with cats. There was something cat-like in Russ' movement and self-containment. Those of us who experienced his whimsical manner understood years ago that he was one of a kind. He will be missed by everyone who knew him.