Château de Beaucastel 2018 Roussanne Vieilles Vignes                    96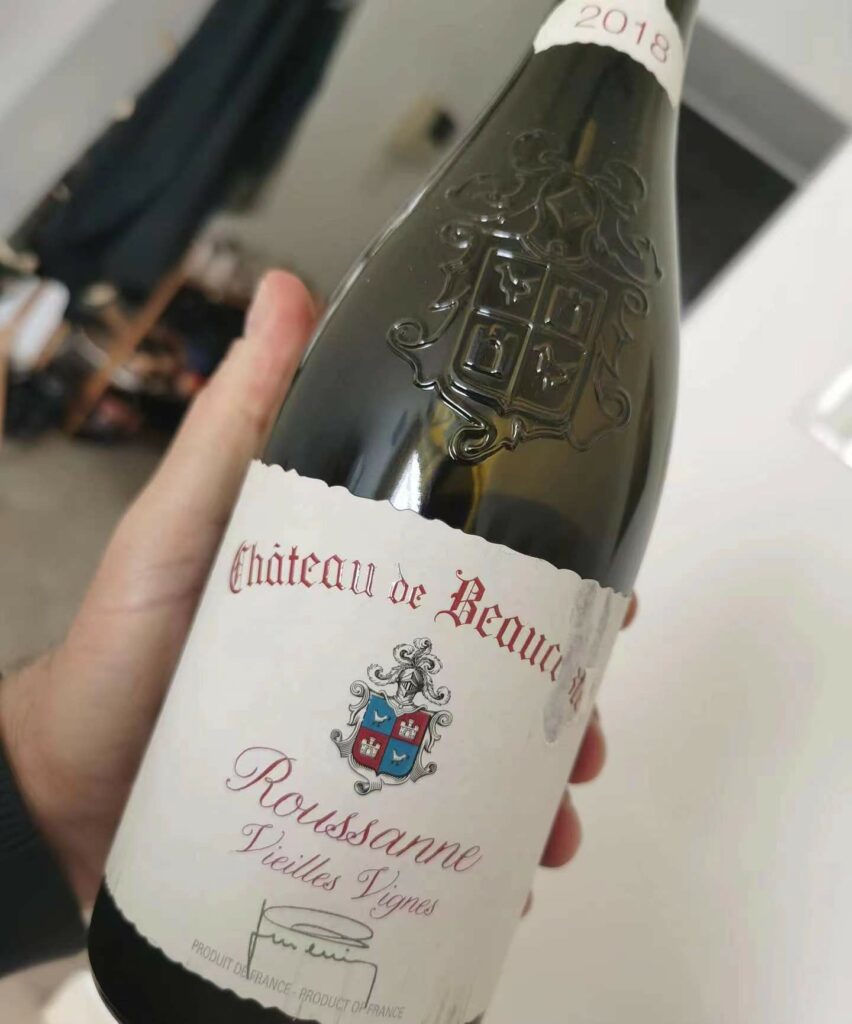 Pale golden-tinged straw yellow. Complex, penetrating aromas and flavours of lemon curd, tangerine, almonds, honey and very ripe pears, with hints of balsamic oils and sweet spices. Precisely focused and very energetic, with Roussanne's lemony core brought out to the fore, and boasting very good acid-fruit balance on the long zingy finish that features elements of crushed rocks, aromatic herbs, vanilla and fresh citrus fruit. This spent one year in new barriques and demi-muids (half in new oak from Chassin and half in once-used barriques from Dargaud & Jaegle) but I defy anyone to be able to recognize all that new oak when drinking this gem. Made from less than three hectares of Roussanne planted in 1909, this is the white version of the estate's ultra-famous "Hommage a Jacques Perrin" Châteauneuf-du-Pape in everything but name only. Truly one of the world's greatest white wines, the Château de Beaucastel 2018 Roussanne Vieilles Vignes is another mammoth accomplishment. Really now, I can't remember the last time I had a vintage of this wine that was anything less than spectacular (I'm not sure there ever was). For sure, the 2018 version clearly showcases the winery's decision of the last few years to harvest the fruit somewhat earlier than in the past. Consequently, some longtime Beaucastel lovers may be taken aback by the slight about-face this stunning, legendary wine has undertaken recently, as it is no longer as ample, thick and rich as it used to be in the past. Though lighter in style and a touch less concentrated than before, this Roussanne still boasts impeccable balance and focus; it's impossible to disagree with family member and owner Charles Perrin's assessment that the wine is now not only more fresh and piercing in its delivery of Roussanne-benchmark aromas and flavours, but also perhaps more in tune with modern tastes and lifestyles. No matter which style you prefer, you'll find it impossible to think of Beaucastel's 2018 Roussanne Vieilles Vignes as anything but outstanding. Really well done. Drinking Window 2025-2036.
Robertson Winery 2021 Gewürztraminer Winemakers Selection South Africa     89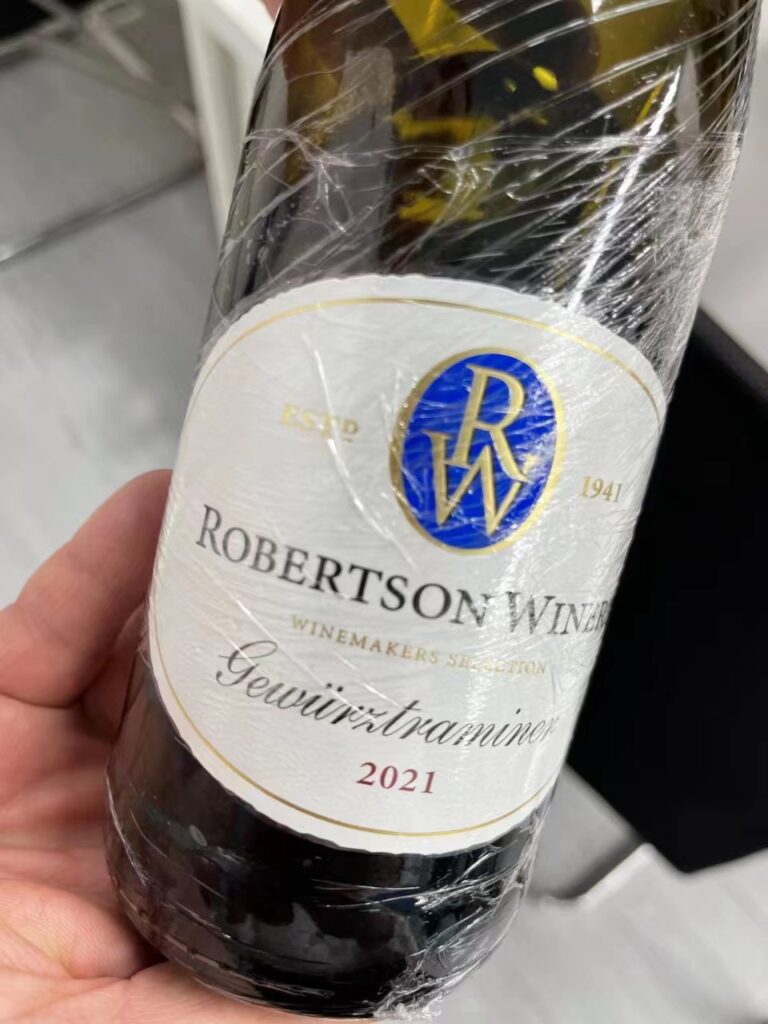 Pale golden-tinged straw green. Open-knit aromas of orchard fruit, rose petals, lychee, are nicely lifted by just a touch of grapefruit. Mellow and flavourful, light-bodied, easygoing Gewurz boasts noteworthy roundness thanks to an intelligent use of residual sugar. Closes medium-long and creamy, with lingering echoes of honey and a just a touch of marmalade  botrytis. Easygoing and delicious, the Robertson Winery 2021 Gewürztraminer Winemakers Selection (spelled in the German way, with the umlaut on the "u": by contrast, they don't do so in Alsace) will be a real hit with all who love this spicy, somewhat underrated grape variety. Why underrated? Underrated because few people realize just how well Gewürztraminer wines age (I have had many Alsatian examples from the 1960s that give the greatest Rieslings a run for their money when it comes to sheer depth and complexity of flavour, not to mention deliciousness). This version by South Africa's Robertson Winery (based in Breede River Valley in South Africa's Western Cape) is most certainly not the last word in complexity, but that is not its role, but rather to provide uncomplicated drinking of easy and early appeal, something it succeeds in doing in spades; at our recent dinner party, I downed the bottle almost all by myself!. Robertson's Gewürztraminer vines are planted in Karoo soils with a North West to South East orientation to help maximise the utilization of the incoming sea breezes. The sea breezes are super important as they help extend hang time but cooling the vineyard microclimates and help preserve freshness and aromatic potency in the Gewürztraminer grapes. The winery uses only free run juice from grapes sourced from two vineyards; fermentation takes place in temperature controlled stainless steel tanks for about eighteen days at fifteen degrees Celsius. This little beauty boasts only 10.5% alcohol and plenty of finishing sweetness thanks to a little residual sugar that help make this delicately spicy, off-dry wine a perfect match with many Thai, Indian, and Chinese dishes and the life of any summer party or Sunday brunch you may be planning. It is also unbelievably inexpensive considering the amount of pleasure it delivers, and that's worth a point more in my books. A little more complexity and depth and this would be a 90 points wine. But as it is, it's already a joy to drink. Drinking window: now-2024.