At Ao Yun, the LVMH-owned winery in China's fairy tale-like beautiful Yunnan province, it began with a vision and the desire to make a Himalayan grand cru wine. And just like it is in any self-respecting fairy tale, the ending is a happy one, with the estate's grand vin seamlessly sliding easily into the rarefied atmosphere of the world's best wines.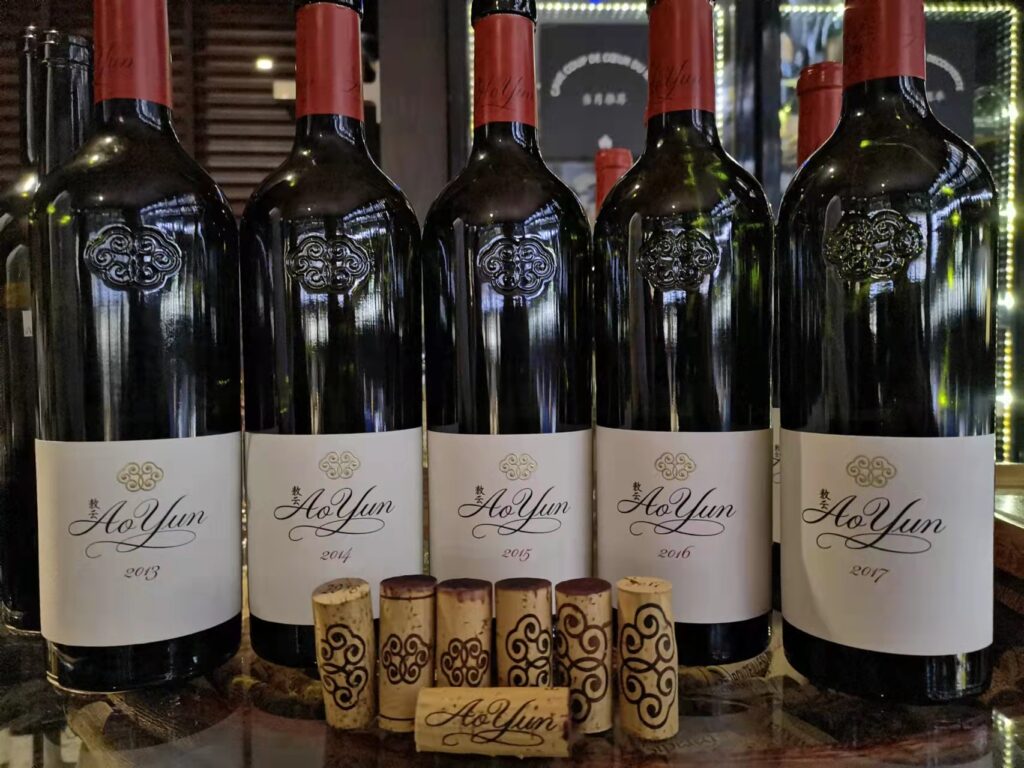 And given that the vineyards from which the grapes used to make Ao Yun are sourced lie between 2100 and 2600 meters above sea level, a rarefied atmosphere it really is. After all, Ao Yun is nestled at the foot of the Meili mountains in the area of the Himalayas, the world's tallest mountain range where practically all of the world's highest peaks are found, including Mt.Everest. Not by chance, Ao Yun in local language means "roaming above the clouds"; but rather interestingly, and in a clear-cut demonstration of how terroir permeates the fabric of life at all latitudes, longitudes and altitudes, locals refer to Ao Yun not by that name but by that of "Adong winery", at least ever since 2014, when the new winery was built at 2600 meters in the town of Adong. It's only fair enough, really.
Ao Yun makes essentially three wines, or series of wines: a grand vin called Ao Yun, which started out as a Cabernet Sauvignon-Cabernet Franc blend but has since morphed into something slightly different; a second wine referred to as "Petit Ao Yun" (appropriately enough, given the LVMH-ownership and that their world-famous Château Cheval Blanc's second wine is called Petit Cheval); and a series of "village-specific wines", to be released for the first time next year. These village-specific wines include one white wine made with Chardonnay and a series of red wines, made with grapes sourced in the vineyards of four different villages, with each wine carrying the name of the village from where the grapes are sourced on its label, much as is the case with Burgundy, where we speak of wines from Chambolle, Nuits or Gevrey (but not all of the villages will be released as single village wines every year. See below.)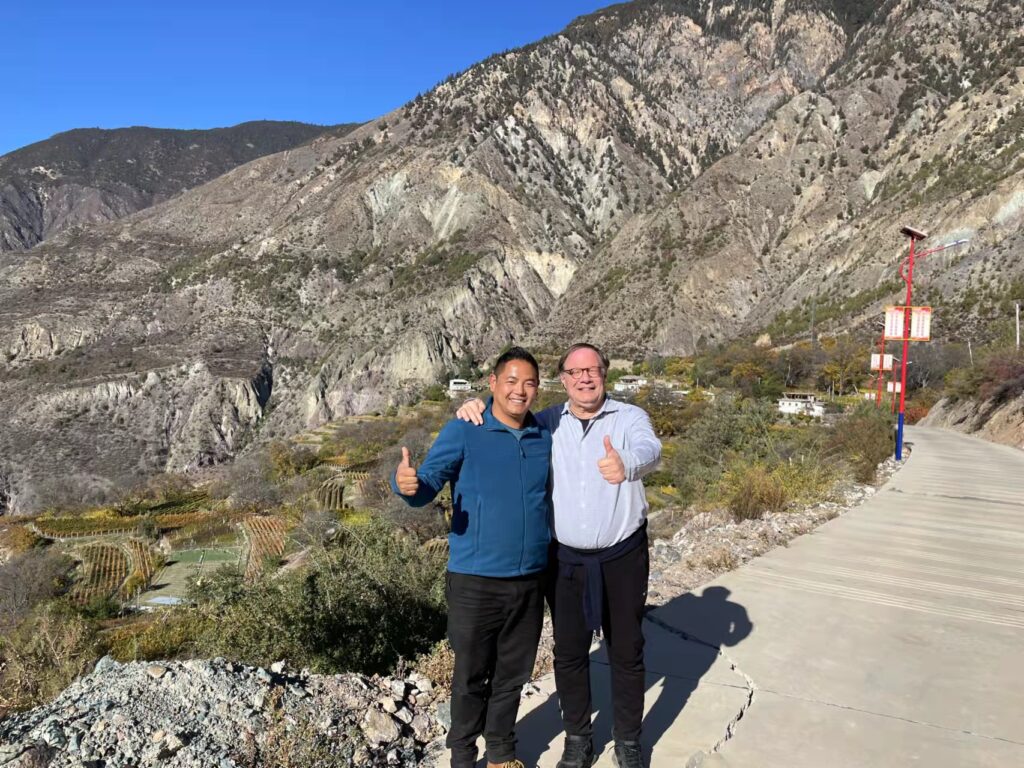 Ao Yun and the search for terroir
In fact, Ao Yun harvests grapes from a total of 27.7 hectares of vineyards planted in the territories of four different villages, two each on either side of the Mekong river in northern Yunnan, about thirty kilometers from the Tibetan border. The Mekong is one of the world's mightiest rivers: also known as the Lancang Jiang in Chinese (pinyin), or as the Mènam Khong in Laotian, the Mae Nam Khong in Thai, the Mékôngk in Cambodian, and the Sông Tiên Giang in Vietnamese, it is the longest river in Southeast Asia, the seventh longest in Asia, and the twelfth longest in the world. And much like the Garonne and the Dordogne in Bordeaux, it plays an important role in local Yunnan viticulture.
But the river is not the only important player in helping to fashion Ao Yun's unique wines: there are a number of different terroir factors that all play an important role. Clearly, the altitude is extremely important, because the dizzying heights at which the grapes grow means generally lower temperatures but also slows ripening, guaranteeing longer hang time and therefore ongoing metabolic activity within the grapes. Ultimately, this can potentially result in more complex wines. But besides absolute and average temperatures, the diurnal temperature variation is all-important too: nights are cool, days are warm (but not hot) and the mountains protect from excessive rain making for fresher, refined, but full-bodied wines. And up high near the clouds, the strong illumination, meaning high exposure to UV light, helps thicken skins and makes for silkier tannins.  Last but not least, the soils of the area are not compacted, so that roots can burrow easily and grow deep, yet another key to making more complex wines.
Another key aspect of terroir is geology and soil lithology and at Ao Yun I must say that this an aspect that is crazy complex. In fact, it is not at all incorrect to say that Ao Yun was born out of a "search for terroir": specifically, a Chinese terroir that could give world-class Cabernet Sauvignon-based wines. The search began with the hiring of Tony Jordan, famous Australian winemaker and scientist, who was to help determine if a world class wine could in fact be made in China. After all, having a vision is one thing, but reality is often another matter altogether. Jordan studied the potential of Chinese viticulture extensively, and through his intensive program of field surveillance and tastings, came to believe that the North of China was perhaps too hot and the East of China too rainy (this does not mean those areas cannot not make world-class wines, but only that in his estimation they were perhaps not the easiest sites from which a world class Cabernet Sauvignon wine could be made). Jordan also did not want too cold a place that would require vines to be hilled up or buried come winter time in order for them to survive the extreme temperatures. But he did not want a spot marked by summers that were too hot either, and so he began looking at China's southern reaches. Yunnan struck him as an ideal place in which to grow vines because of the mountain ranges ensuring a generally cool climate and both sufficient rain, as well as protection from rain. After all, in the late 1800s, French missionaries had planted grapes in these parts of Yunnan he was looking at too, and anecdotal reports hinted the vines and wines were just fine. And much more recently, in 2000, the local government had planted various vineyards, fourteen hectares of which were of the two Cabernet varieties that the LVMH group wanted to make wine with. Jordan believed that the area's higher and colder regions, but protected by the mountains, were ideal for the Cabernet varieties. Even more importantly, the different altitudes of the villages where vineyards had been planted, and could still be planted, mean not just different soils and mineral concentrations, as well as water regimens, but also very different temperature regimes that might allow for considerable viticultural and winemaking flexibility. Flexibility in the sense of not just the ability to fine tune the final choice of grape varieties to grow, but also possible variations in blends from year to year, not to mention the possibility of one day making terroir-specific wines from different sections of the estate vineyard property.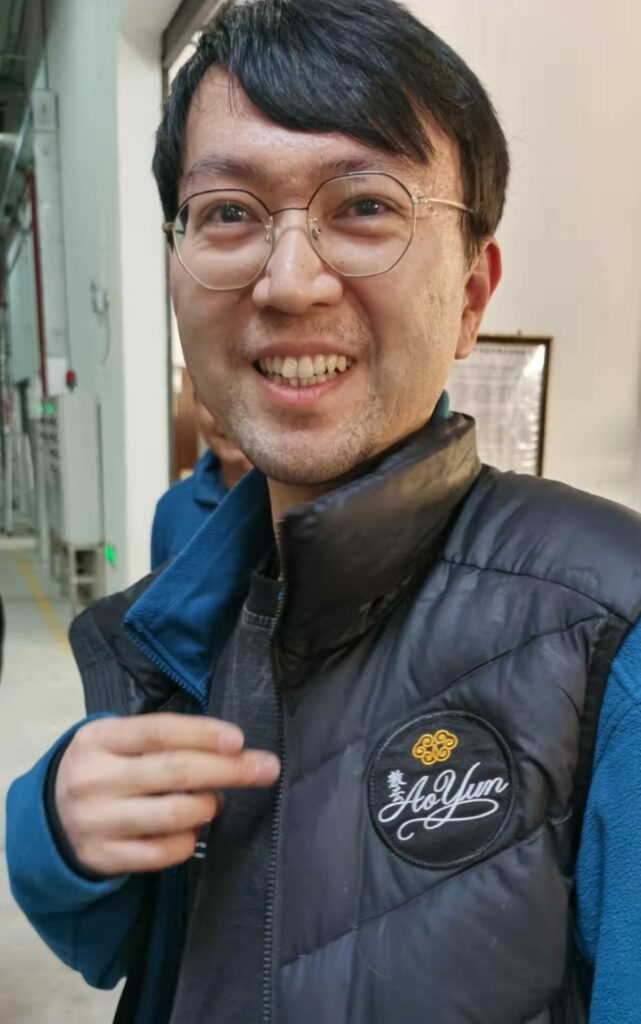 The vision of making a Chinese first growth wine dates back to 2008. The first vintage of Ao Yun saw the light of day in 2013. In between, much excitement and hope, but also problems galore. Land holdings in this part of Yunnan are extremely small, with individual vineyards owned by single individuals or families that also tend to other crops and to rearing farm animals. The average land ownership is well below one hectare, meaning a highly fractionated network of vineyards from where grapes have to be picked and then transported to the winery building. Just how small and just how fractionated? At Ao Yun, the average size of a vineyard block is only 700 square metres (though in China the vineyard land unit of measurement is the Mu, where there are roughly 15 Mu per one hectare; or to put it another way, one Mu is 0.066 hectares). And at Ao Yun, they pick grapes from an unbelievable 314 different plots of vines! And as if that isn't difficult enough, at first roads were few and far between, and not easy to navigate. Electricity was another problem, with power outages frequent and occurring unexpectedly. But the fun doesn't stop there, because the area's mountain slopes are often too steep for words, never mind standing in vineyards and picking grapes, and so terracing is needed in many cases. A weather station was set up in 2011, and besides providing very useful information on the area vintage weather, it boosted everyone's morale by confirming the presence of an overall good climate for viticulture. Cooperating with the locals is also very important, for there are many different ethnic groups living in the area, as many as twenty and even more; for example, many individuals of Tibetan ancestry or origin do not speak or understand Chinese (believe me, despite my studying this beautiful language intensively for one year, I know how they feel, but I'm making headway!), meaning that all the wine estates of the area need to hire personnel to interact and relate with the locals who farm and tend to the vines. Ao Yun also needed to have some of the local habits changed: for example, the system whereby farmers were paid by weight of grapes produced needed to go, as it did not guarantee quality but rather quantity (this was also why locals preferred to grow Merlot instead of Cabernet Sauvignon and Cabernet Franc, given that Merlot is, generally speaking, a more generous yielder and somewhat easier to grow). But despite all the difficulties, Ao Yun was able to work positively with the local government realities, the road infrastructure was improved, the electricity grid made more stable, many new jobs were created and so in the end it appears that everyone is now happy with the result, not to mention the potential for further future growth of the area.
The vineyards, the grape varieties and wines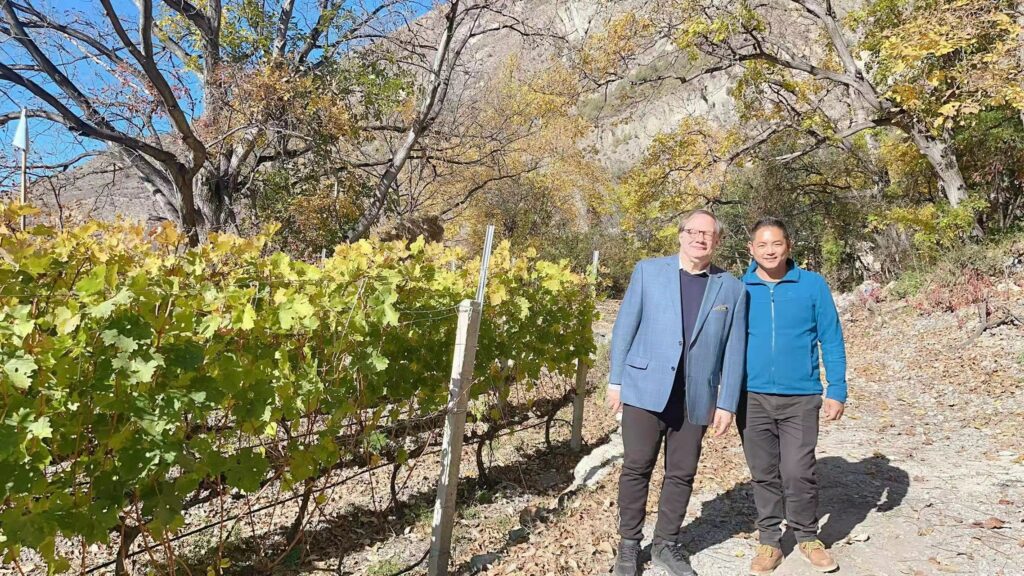 In the words of Tony Jordan himself, "…the quality (of the wine made at Ao Yun) should be that of a top Bordeaux, but with some distinctive aromas, flavours and balance unique to this high altitude terroir". He could not have been more right.
Ao Yun farms the territories of four villages in Yunnan, that lie at different altitudes and are characterized by different micro- and meso-climates, not to mention different soils. Each village therefore expresses a different wine, so much so that after having made five vintages of the grand vin, Ao Yun will now proceed to release annually not just a grand vin (and eventually the petit vin too) but a number of "single-village" wines intended to showcase the different expressions of wine each village is capable of. These single-village wines will be priced at roughly 70% of the cost of the Ao Yun grand vin, which is China's most expensive wine.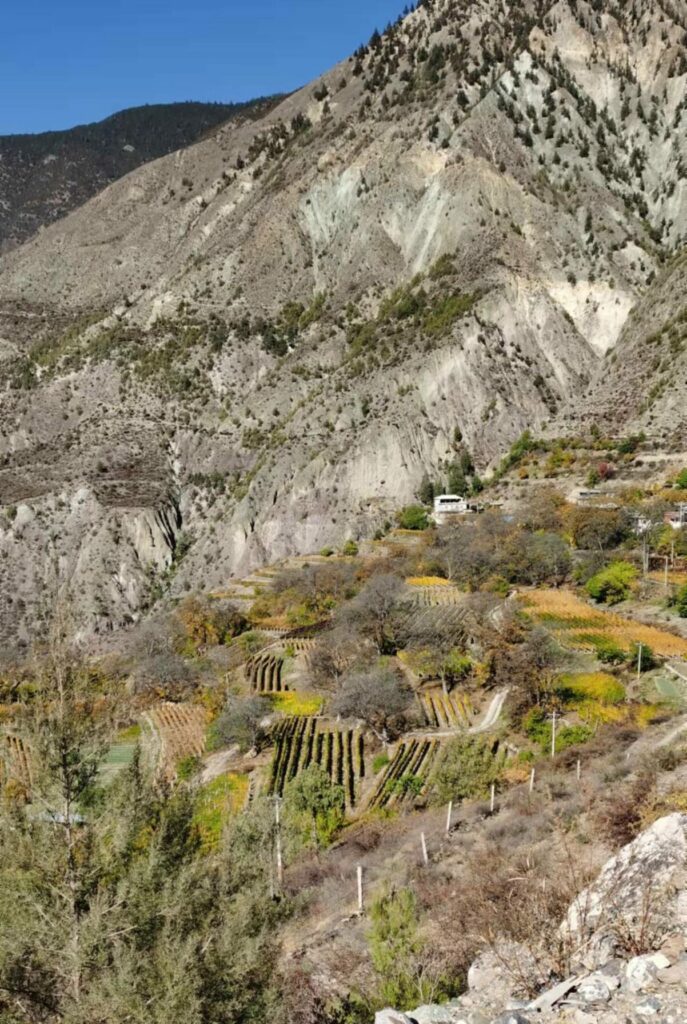 Originally planted to Cabernet Sauvignon, Cabernet Franc and Chardonnay (and maybe a little Cabernet gernischt, was some people erroneously believe to be Carmenère-see my article in the Terroir Academy section of the TerroirSense Wine Review; September 24, 2021), the estate has recently planted other varieties too, including Syrah, Merlot and Petit Verdot, and Malbec is next. Geologically, there is a mix of river deposits and mountain soils, mostly sandy-marly-loamy in nature, with limestone, schist, slate and granite inclusions. Many of the old vines are ungrafted, while rootstock choices for more recently planted vines consist in Gravesac, 3309 for Merlot, and 101-14 for the Cabernets (see below). Over the years, the extremely talented and hard-workig technical staff (Maxence Dulou is the estate manager and Chief winemaker; Zhao Ma is the Assistant winemaker; and Rémi Vincent is the vineyard manager) at Ao Yun has studied their vineyard soils extensively and have since subdivided the 314 vineyard plots into 900 smaller plots based on microclimate and soil characteristics, in essence terroir. Based on their findings and the other factors of terroir at work in each vineyard, the team has classified at least twenty separate terroir types from where the grapes are farmed. Due to different maturation curves not just between villages but also within each of them, each village has to be to harvested in two to three passes. Winemaking is very traditional or classic, but once again the reality of altitude had to be taken into consideration. Given that there is a 25% lower oxygen concentration at 2600 meters above sea level, the technical team chooses to increase aeration during maceration and prolonging it, depending on the terroir and the vintage. For the same reasons, the the malolactic is carried out in new wood and aging occurs partly in oxygen permeable jars. And when tasting any vintage of Ao Yun, it is inescapable that it is the silkiness of the tannins that impresses most, not to mention the overall balance which is very much that of a first growth Bordeaux.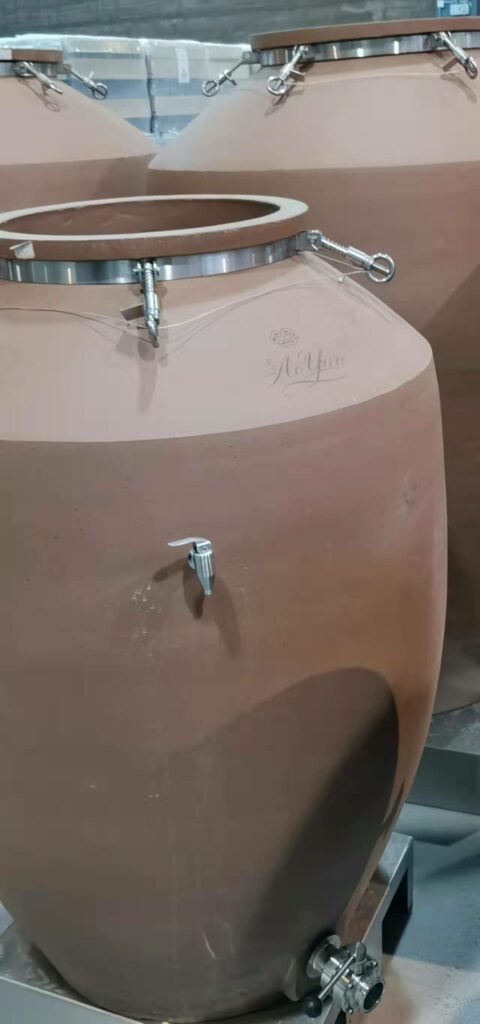 I have been fortunate in my life to taste every vintage of Ao Yun numerous times, beginning with the 2013 when it was released now many years ago. Most recently, in the last month or so, I have conducted two vertical tastings of the grand vin with the Ao Yun technical staff at completely different altitudes and have come away more convinced than ever about Ao Yun's standing among the world's great red wines. Barrel samples of the wines that will be released in the years to come only further strengthen my impressions. In summary, five things strike me most about Ao Yun:
Ao Yun is a truly world class wine: every new estate owner dreams and talks about one day making a world-class wine, but very few owners and estates (despite he many inflated scores thrown left and right by some people for many a dubious start-up), really succeed (not at first, at least). Ao Yun is one of the very rare ones that has.
The extreme silkiness of the grand vin's tannins
The rather amazing and very impressive amount of work that has been done and is still being done at the winery in an effort to make not just the best wine possible but a world-class wine at that. I have rarely seen, anywhere in the world, such a professional, devoted, competent and close-knit team at work, and congratulations are in order for winemaker and general director Maxence Dulou and his team.
The intent on experimenting and trying new things, while it has taken the grand vin into a totally different direction than the one it started out in, has not led to sorry results.
The humble, gentlemanly, and friendly nature of everyone that works at Ao Yun, from the lowliest ranking cellarhand to the highest-placed of the technical staff. At Ao Yun, everything and everyone is permeated by a professional disposition, and a sense of competence is conveyed throughout. I personally bombarded Dulou with questions following my tastings and he nevr once lost his cool and always responded kindly, thoroughly and rapidly.
The vertical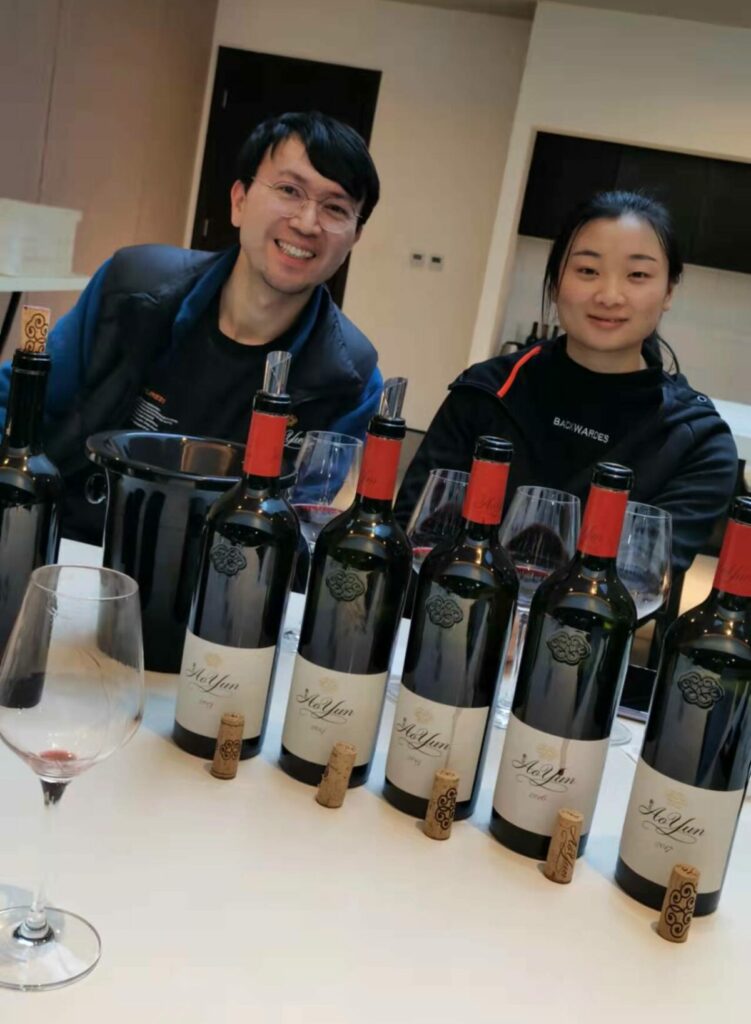 Single Village Wines
As mentioned previously, Ao Yun's "single village" wines will go on sale for the first time in 2022 with the 2018 vintage, three red wines and one white wine. The reds will be sold at roughly 70% the price of the Ao Yun grand vin. Clearly, the most important estate wine remains the Ao Yun grand vin, which is made every year and that ideally embodies everything the estate staff and the property wants Ao Yun to be and to broadcast about its Chinese terroir and reality. By contrast, the "single village" wines are bottled only if felt to be typical of the expression of each specific village terroir as translated mostly by the two Cabernets for the red wines, with small, variable, additions of other grape varieties and by Chardonnay for the white wines. The diversity among village expressions is remarkable. For example, the red wine from Adong is normally fresher and higher in acidity compared to that of Shuori, which gives instead the most balanced wine of all the Ao Yun villages (so, to use a Bordeaux analogy, the former's village wine is a little like Margaux, while the latter is more like Saint-Julien; Sinong's wines are recognizably the most powerful (think Pauillac, or perhaps more accurately, Saint-Estèphe) while Xidang's are more ripe and fruity (think Pessac-Léognan without the smokiness or richer-styled Moulis). In the 2018 vintage, all of the Sinong went into the Ao Yun (perhaps not so surprisingly, given that the cooler year meant an Ao Yun begged for more power and backbone) and so three different single-village wines will likely see the light of day. In 2019, it was the Sinong and Shuori that were chosen to be totally in the Ao Yun, and it was the wine of Shuori that in 2020 also wound up entirely in the Ao Yun. In general, Shuori is the village believed to give the most elegant, balanced wines of all and this is why they are rarely bottled on their own, but are almost always used in the Ao Yun blend.
The single village white wine vertical
Made with Chardonnay, at only 1500 bottles a year, this is a rarely seen wine, and one that few have tasted even in China. The 2014 and 2015 wines were never released, as they were deemed not good enough, or at least not up to Ao Yun's exacting standards. Therefore, the first vintages of Ao Yun's white wine to be released (next spring) will be the 2018, with small amounts of the 2016 and the 2017 also made available as library wines.
2018 Chardonnay Adong                                                       93
Golden-tinged deep straw yellow-green. Melon, banana, and apple are lifted by flowers and citrus fruits on the fresh nose. Then big and juicy on entry and on the middle, but livelier on the finish that features just a touch of alcohol-derived heat and similar flavours to the aromas. About 50% was aged in old barriques and the other half in stainless steel. Seems readier to drink to me than either the 17 or 18, and more balanced in its aroma and flavour profiles. The wine undergoes cold decantation, fermentation at low temperatures and ages in old oak barriques (less than 50%), in terracotta jars and stainless steel tanks for about 12-16 months depending on the vintage. This is the first vintage that will go on sale in the spring of 2022, with a small number of bottles of the '16 and '17 library wines also made available. Drinking window: 2023-2030.
2017 Chardonnay Adong                                                       92
Bright full yellow. Ripe aromas of yellow peach, Mirabelle plum, clove, honey, and white flowers, with noteworthy underlying tones of menthol and balsamic oils. Dense and fine-grained, with terrific ginger and floral lift to the orchard fruit and wild flavours that linger nicely on the long suave finish. This is bigger and denser, not to mention more buttery than the still young and nuttier 2016 but will require longer to express itself fully. The thick, palate-staining but lively aftertaste is perked up by a note of orange oil. Only 1500 bottles/year, this was originally made by using a vertical press but it's not easy to press full bunches and so they bought a pneumatic press. The wine undergoes cold decantation, fermentation at low temperatures and ages in both old oak barriques (less than 50%), in terracotta jars and stainless steel tanks for about 12-16 months depending on the vintage. Both the 2016 and 2017 vintages were relatively cool ones: apparently, the 2017 is the colder vintage of the two, but outside of the menthol note, I'm not so sure you can tell. Drinking window: 2023-2030.
2016 Chardonnay Adong                                                       91
Pale, bright yellow. An whiff of oak is present initially, but blows away to leave white peach, wet stone, hazelnut, apricot and pear aromas, lifted by a note of jasmine and sweet spices, dominating on the piercing, explosive nose. Fresh, pure and focused, this is a bit youthfully monolithic today in comparison to the 2017, but boasts terrific mineral intensity and energy, not to mention a distinctly saline sense of concentration. Less showy and tactile, but nuttier and spicier than the 2017, but just as long on the aftertaste, featuring notes of lemon, mint, white pepper and adistinct grapey note. Strikes me as being still very young today. The wine undergoes cold decantation, fermentation at low temperatures and ages in both old oak barriques (less than 50%), in terracotta jars and stainless steel tanks for about 12-16 months depending on the vintage.  Drinking window: 2024-2030.
The single village red wines
2018 Xidang                                                                     (93)
Candied violet, white and black pepper and a very creamy mouthfeel characterize the 2018 Xidang. Very harmonious on entry, it gives off just the slightest hint of grittiness on the long textured back end. Not the last word in complexity but lovely in nits fruit-forward, juicy in your face personality. An 63% Cabernet Sauvignon, 17% Cabernet Franc plus 20% Petit Verdot blend, this is pretty irresistible. Tasted from barrel, hence the score in brackets.
2018 Shuori                                                               (95)
Monolithic, sweet, and very clean, this extremely long, refined wine is still folded on itself and needs plenty of time in a good cellar. As it strikes me as being very balanced and very suave, I have no doubts it will develop beautifully and prove outstanding.  I can see why at Ao Yun they think this village gives the most elegant of their wines. A 75% Cabernet Sauvignon and 25% Cabernet Franc blend. Tasted from barrel, hence the score in brackets.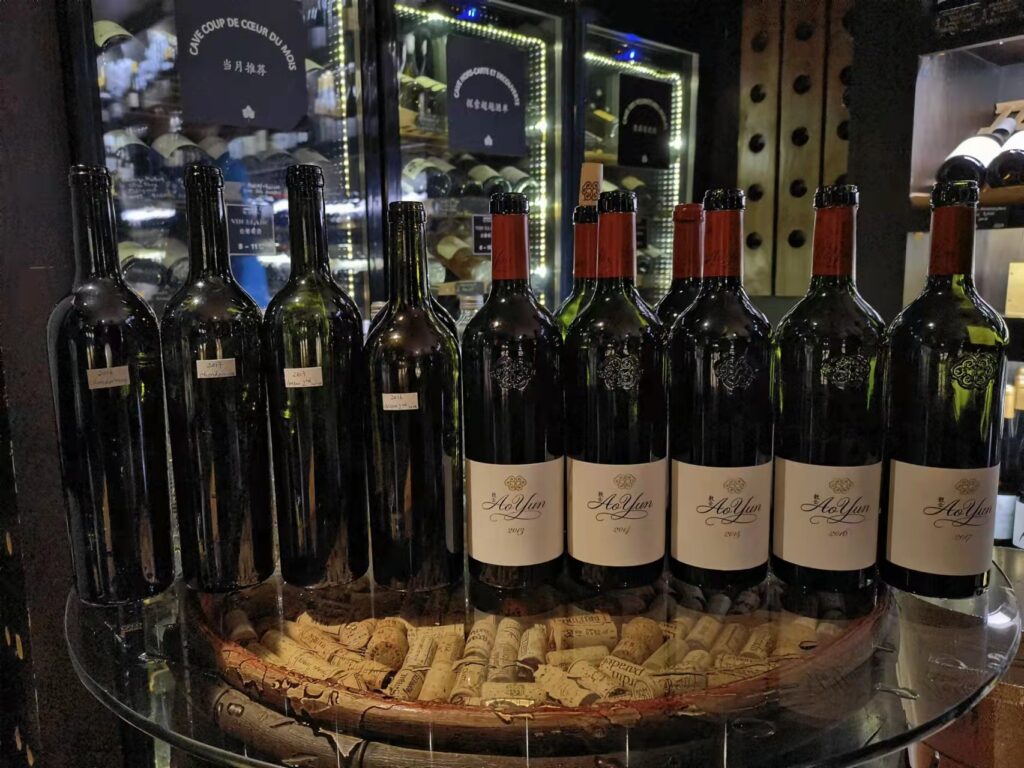 2018 Adong                                                                (94)
Very floral and very pretty, this lovely clean precise is both beautiful and long. A 78% Cabernet Sauvignon, 8% Cabernet Franc and 14% Syrah. Tasted from barrel, hence the score in brackets.
The Ao Yun grand vin vertical
This is a knockout vertical of red wines that are both elegant and flavorful. Ao Yun and everyone associated with the winery, not to mention China, can be proud of what has been achieved in what is, by all accounts, a very short time frame.
The Ao Yun grand vin is made from a little less than 28 hectares or roughly 450 Mu (but in fact only 21 hectares of which grow grapes) planted in four villages in the Shangri-La area of the Himalayas. These four villages, that will soon also be the names of Ao Yun's "single village" wines (though not all will be released as such every year) are: Adong (roughly 165 Mu), Xidang (80 Mu), Sinong (80 Mu), and Shuori (130 Mu), located at four different altitudes (Xidang is the lowest at 2100 meters asl and Adong the highest at 2600 meters asl, while Sinong is at 2300 meters asl and Shuori is at 2500 meters asl). Xidang is usually the first to be harvested (depending on the vintage, this occurs roughly from mid- to end of September) and Adong is the last (usually from the end of October to the middle of November), with grapes from the other two usually picked somewhere in between. The exposures vary too: Sinong faces northeast, Xidang faces mostly east, Shuori faces mostly west, Adong to the west/northwest. Climate-wise, Sinong and Xidang are the warmest, because they are the lowest down in altitude. Characterizing the villages by soil, Xidang's is a mostly sandy-gravel (alluvial) with limestone mix; Sinong's is a colluvium rich in clay-slate; Shuori's soil is also colluvial, with clay-schist (both blue and green) and limestone deposits and fragments. Generally speaking, there is more clay here than in Sinong; and Adong's colluvial soils is also rich in clay but differently from Shuori has less schist deep down and generally just has more clay throughout, along with granite. Higher up than all the other villages, Adong tends to have greatest water reserves, with Shuori boasting the next best capacity for water reserve. All that said, the thinking amongst the Ao Yun technical staff is that Shuori gives the most elegant wine, because its unique combination of its  soil and altitude (and I agree, especially given the single village barrel tastings I was allowed to take part in, but I would go even further and say it is also the best balanced of all the village wines; not by chance, the wine from this village almost always all goes into the Ao Yun grand vin and is not bottled on its own, as the estate's goal is to make th best possible Ao Yun each vintage). The grape varieties planted differ slightly in each village: Sinong has Cabernet Sauvignon, Cabernet Franc, and Syrah; Xidang has Cabernet Sauvignon, and Petit Verdot; Shuori has Cabernet Sauvignon, Cabernet Franc, Merlot and a little Carmenère (the old 2000 government plantings); Adong has Syrah, Merlot, Cabernet Sauvignon, Petit Verdot, and Cabernet Franc. This village is also where they have their Chardonnay vines. About half the vines at Ao Yun date back to the government plantings in 2000 (ungrafted co-plantations of Cabernet Sauvignon and Cabernet Franc at about 5000 feet per hectare); then in 2013 they planted another thirteen hectares or so (at 8000 feet per hectare and, as mentioned earlier, on rootstocks suitable to each grape variety and soil type). Next year, the estate plans to plant Malbec too. The first vintage of the Ao Yun grand vin is the 2013, and it is an 80% Cabernet Sauvignon and 20% Cabernet Franc blend (the two are often found co-planted in the same vineyard, as a simple walk in any of the villages will readily show you); the Syrah, Petit Verdot, and Merlot were added to the blend with the 2016 vintage.
2013 Ao Yun                                                                            94
Bright ruby with a hint of a pale rim. Leafy underbrush and red berries dominate on the spice-accented nose, which also features a complicating hint of leafy underbrush. Then juicy and suave, with a peppery nuance to the mostly red rathr than blue fruit flavours, complicated by herbs and cedar on the long suave finish. The combination of the green element (tobacco leaf, peppermint), bright juicy red rather than blue fruit (redcurrant, raspberry, strawberry) makes the 2013 Ao Yun the most marked by its elegant Cabernet Franc presence (and even a touch of Cabernet Gernischt, in my mind) after the 2015. Very juicy, vibrant and balanced, with a striking violet note repeating on the refined finish, this suave, medium-bodied and long wine offers a layered complexity and penetrating aroma and flavours that are not unlike those of the 1993 or 1995 Château Cheval Blanc. The 2013 vintage in the area featured a warm and dry winter, a cool spring that was rainier than usual, and a summer that featured normal temperatures but also had a little more rain than is common. Given that in 2013 it was still all very much a learning experience for all those at Ao Yun,  the vineyards in all the villages save for those of Shuori were harvested slightly later than has become customary in subsequent years, though you can make a case that it was probably not a bad thing given the cooler nature of the 2013 wine to begin with. A 90% Cabernet Sauvignon and 10% Cabernet Franc blend, grapes were picked in Adong between 30/10 to 11/11 with a yield of 19 hl/ha, and the grapes from this village make up 19% of the final Ao Yun blend; Shuori was harvested between 9-18 October, with yields of 33 hl/ha, and these graes representing 60% of the total blend; Sinong vineyards were picked on November 22, at yields of 15 hl/ha, and this village constitutes 18% of the final Ao Yun blend; and Xidang grapes were harvested on the 20-22 November, at 13 hL/ha, with them constituting only 3% of the final blend. At Ao Yun they speak of this wine in terms of finesse and freshness, and it's hard not to agree with them. In fact, still today, when you speak to local experts in China, they all cite 2013 as one of Ao Yun's greatest successes. Drinking window: now-2033.
2014 Ao Yun                                                                     92
Deep red-ruby. Slightly syrupy aromas of red and dark berries with dried herbs and balsamic oils in the background. Then similarly balsamic in the mouth, but with good freshness and lift to the pure red and dark berry herb-accented flavours; this is richer and riper than the 2013 Ao Yun, but also strikes me as being a little monotonal despite its complicatng notes of chocolate, cinnamon, cedar, peony, game on both the nose and palate. Finishes long with notes of coffee and chocolate. A 90% Cabernet Sauvignon and 10% Cabernet Franc blend that showcases the warmer and drier growing season that was characteristic of the 2014 vintage.  At Ao Yun they believe this wine shows better complexity than the 2013 thanks to an overall better growing season weather and vineyard optimazation, but I wouldn't be so sure. For sure, this is a riper wine, but all-too often people fail to recognize that the floral, and even leafy notes brought by Cabernet Franc especially (not to mention Cabernet Gernischt) can add noteworthy complexity to Cabernet-based wines (clearly, as long as they are not outright green and vegetal notes) that otherwise end up being just big and heavy wines of little charm and grace, and very similar to plummy, chocolaty and balsamic red wines made everywhere in the warmer viticultural areas of the world, from Napa to Australia and with little in the way of distinctive features. To me, this is a little jammy, boasting something vaguely Australian, with a candied sweetness that isn't for everyone, certainly not those weaned on classic Bordeaux wines. The 2014 was the smallest a nd earleest harvest at Ao Yun (I'm not surprised: just tatsitng the wine tells you it had to be so). Grapes were picked in Adong between 7-21/10 with a yield of 18 hl/ha, and grapes from this village make up 16% of the final Ao Yun blend; Shuori was picked on 18-30/9, at 16 hl/ha, and is 23% blend; Sinong was picked on September 23, at 11 hl/ha, and is 30% of the blend; Xidang was picked on 14-15 September, at 16 hL/ha, and is 31% of the blend. Though a very good wine that will have many fans, the 2014 Ao Yun is a classic example of why in wine "more" is hardly ever really more. Drinking window: 2025-2035.
2015 Ao Yun                                                                     97
Bright, deep red ruby colour. Very elegant notes of violet, blackcurrant, herbs, coffee, red cherry, strawberry reduction, sweet spices and noble cocoa with a white peppery topnote on the perfumed, complex and captivating nose. Then similar flavours in the mouth, complicated by notes of sandalwood and incense, with a smooth tannic spine providing backbone, and harmonious acidity extending the flavours on the long, extremely well-balanced and very refined finish. Voluptuous without being over the top, this is a truly beautiful, smoothly textured wine and very Cabernet Franc, not at all unlike a really great vintage of Cheval Blanc! A knockout 79% Cabernet Sauvignon and 21% Cabernet Franc blend, this is the most refined, if not the richest and fleshiest, of all the Ao Yun's made to date. This is the first time they reached a production of 3000 cases/year, up from the previous 2000 cases/year. Grapes were picked in Adong between October 9-13, with a yield of 30 hl/ha, and grapes from this village make up 31% of the final 2015 Ao Yun blend; Shuori grapes were picked between 25/9-12/10, at 29 hl/ha, and this village makes up 31% of the 2015 blend; Sinong was picked on September 24-25, at 29 hl/ha, and is 13% of the blend; grapes in Xidang were harvested on 17-23 September, at 28 hL/ha, and this village's grapes make up 14 % of the 2015 blend. Not surprisingly, 2015, a generally warmer and drier year, is remembered, weather-wise, as one of the best vintages in the area: a warm and dry winter gave way to an also dry and warm spring (both more so than usual) and a dry summer blessed by temperatures that fell mostly within the norm. Not to be forgotten that with the 2015 vintage, Ao Yun was able to further refine the management of its 314 blocks by sub-dividing them based on individual characteristics and viticultural behaviours. In 2015, the vineyards were harvested relatively early but because of slightly higher yields than those of 2014, the harvest did not occur as early in 2015 as it did in the previous year, allowing longer hang time and ultimately more complex grapes. And you can certainly tell, when you taste the wine. Drinking window: 2026-2044.
2016 Ao Yun                                                                     95
Ruby-red. Sappy, liqueur-like aromas of red cherry, blackberry coulis, roast coffee and exotic wood spices, plus a strong note of milk chocolate that makes this very New World in its olfactory profile. Then very suave and refined, but with a strong chocolaty component emerging in the mouth too, this is wonderfully sweet and fine-grained, but with harmonious acidity giving shape and focus to the very pure flavours of aromatic herbs, precious woods and blue fruit. Finishes quite long and very smooth, almost seamless in fact, thanks to ultra-polished tannins and a complete lack of overextraction; in fact, here the tannins seem the sweetest of any previously made Ao Yun (at 35%, there was a little less new oak used this year, arrived at by upping the use of one year old barrels so that the wine gains in elegance and definition without any risk of being overpowered by the oak), but as good as the 2016 Ao Yun is (and it is a truly outstanding, world-class wine) I think it lacks the intrinsic density of the 2015. A 74% Cabernet Sauvignon, 20% Cabernet Franc, 4% Syrah, and 2% Petit Verdot blend, this is in many respects the best Ao Yun ever made. At the same time, it is also the first Ao Yun to veer away from its Bordeaux-like qualities, a wine that tastes more of something made on the Tuscan Coast, if not quite the New World that will not be as appealing to all those weaned on classic, top-level Bordeaux wines. The 2016 growing season started off with a drier and cooler winter than usual, followed by an especially cool and rainy spring, and was also marked by a drier and warmer end of summer and fall season. Grapes were picked later than usual in 2016, and green harvesting was intense in an effort to guarantee grapes of the best possible ripeness level. Ao Yun's technical staff told me that in 2016 they were especially happy with the grapes from Sinong and Xidang, which is significant, as, for example, in 2015, it was Shuori and Adong that gave what they felt to be the best and most interesting grapes. In Adong, the 2016 grapes were picked quite late, between November 4-9 (with the younger Merlot vines harvested on October 10) at a yield of 16 hl/ha, with grapes from this village making up 17% of the final 2016 Ao Yun blend; Shuori was harvested from 5-27 October, at 22 hl/ha, and represents 25% of the 2016 blend; Sinong was picked from September 17 to October 4, at 36 hl/ha, and is 36% of the blend; grapes from Xidang were culled on September 2-17, AT 21 hL/ha, and they make up about 22% of the blend. It is during in this vintage that the technical team realized that the very high altitude of the Adong vineyards has an important effect on taste perception, modifying the overall taste impressions. For this reason, the final blend was decided after repeating taste trials at sea level, in Hong Kong. Most importantly, this is also the first Ao Yun vintage in which Syrah and Petit Verdot find their way into the Ao Yun blend. I tell you, there's only 4% of the former and 2% of the latter but the wine is completely different in its aroma and taste profile from any other Ao Yun of the previous vintages. In essence, Ao Yun went from the clearly Bordeaux-like wine of 13, 14 and 15 to a Tuscan Coast/Bolgheri or New World-like wine that though outstanding (in some ways the best wine ever made at the property, at least in terms of smoothness and balance), is also less "Ao Yun"-like wine made to date. More likely than not, the 2016 just happens to represent the "new normal" for Ao Yun. Only 2000 cases made. Drinking window: 2025-2035.
2017 Ao Yun                                                                     92
Very deep, saturated ruby colour. Underlying gamey nuances accompany aromas of rich ripe plum, herbs, mushrooms, ink and graphite on the deep, big nose. Then also rich in the mouth, with a fleshy, round texture and a slightly peppery bite to the chocolaty and herbal dark fruit flavours. Deep and flavourful, with a flinty quality to the youthfully chewy finish, this is an impressive young red wine but the tannins here strike me as being slightly gritty: will they ever come around fully? I'm not sure that they will, actually, and the gamey note never blows off completely either. A 72% Cabernet Sauvignon, 19% Cabernet Franc, 4% Syrah, 3% Petit Verdot and 2% Merlot, grapes were picked in Adong between October 9-13 with a yield of 30 hl/ha, and grapes from this village make up 31% of the final Ao Yun blend; Shuori grapes were harvested between September 25 and October 12, at 29 hl/ha, and constitute 31% of the final blend; Sinong was picked on September 24-25, at 29 hl/ha, and is 13% of the blend; Xidang grapes were picked between September 23-28, at yields of 28 hL/ha, and this village provenance is 14 % of the 2017 blend. Differently from the 2016 vinatge when only 2000 cases of wine were made, in the 2017 vintage, just like in 2015, there were 3000 cases/year produced. Drinking window: 2028-2038.
2018 Ao Yun                                                                     96+
Fully saturated ruby. Suave and multilayered, offering complex and multilayered aromas and flavours of Juicy, sharply delineated and austere, this is a return to a more classically-styled red with superb intensity and grip. Still more Bolgheri than Bordeaux, I have no doubts this will develop very well and prove just stellar in time. In many ways, the 2018 Ao Yun falls stylistically in between the suave elegance of the 2016 and the textured, chewy reality of the 2017, but with better balance than both those wines. The very promising 2018 Ao Yun is a blend of 60% Cabernet Sauvignon, 19% Cabernet Franc (4% Cabernet Franc planted in 2013 and 15% Cabernet Franc co-planted in the old vineyards along with the Cabernet Sauvignon), 10% Merlot, 7% Syrah, and 4% Petit Verdot that will go on sale in March 2022. It is another in the more "modern" streak of Ao Yun's in which both the Syrah (especially) and Petit Verdot stick out, but it is also a very elegant wine quite marked by the presence of the Cabernet Franc. The 2018 growing season weather was marked by slightly higher rainfall than average in the summer and partly because of this, the wine has a cooler-climate but very refined personality, boasting noteworthy elegance and impeccable balance. The grapes for the 2018 Ao Yun are picked 19% Xidang, 23% Sinong, 29% Shuori, et 29% Adong. Drinking window: 2026-2040.