222 Jianguo Xi Lu
Shanghai 200020
Tel.+862164270127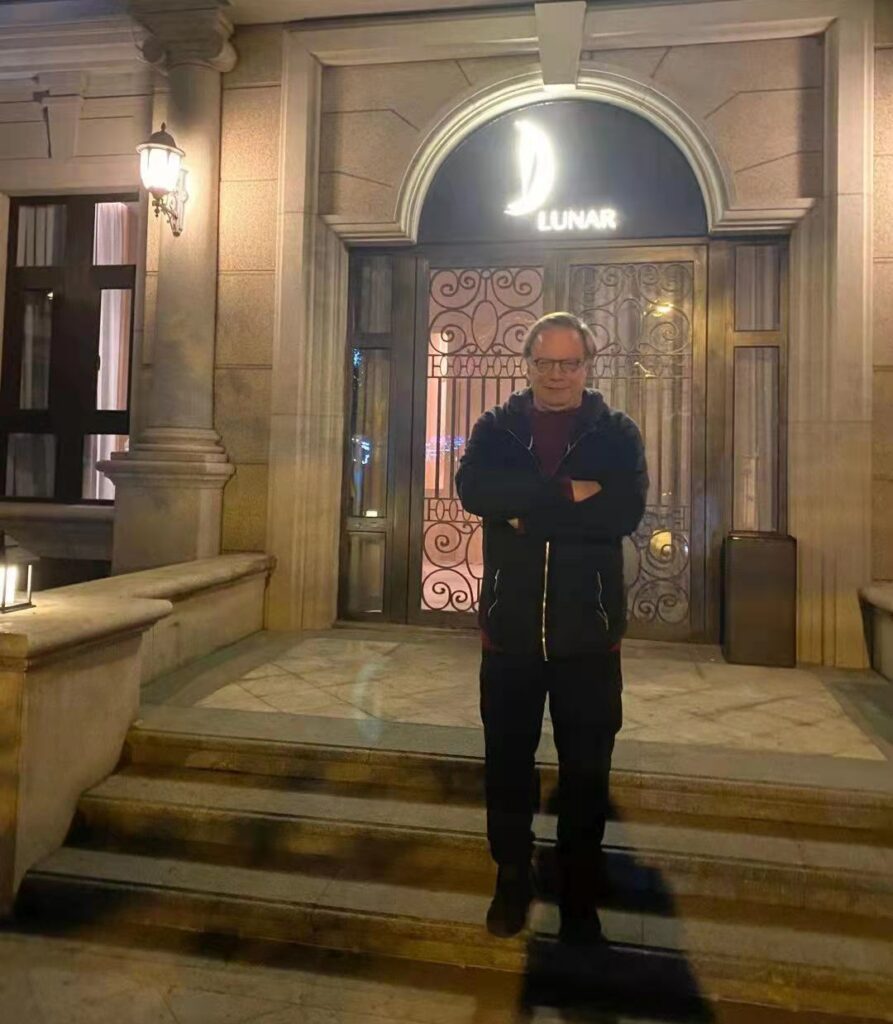 It's not often you can say you have eaten inspired by the moon, but so it is at Lunar. The restaurant's name, "Lunar", pays homage to the Chinese lunar calendar, and for the chef it is all-important to embrace the seasonality and terroir of the ingredients he uses so as to let them shine in the dishes that reach your table.
Situated in Shanghai's Taikang Lu area, Lunar has been one of the city's better dining establishment additions this year, featuring "modern" Chinese fine dining. While foodies, sybarites, food professionals and even casual restaurant-goers are all aware of the new wave Spanish cooking movement started by Ferran Adria in the 90s and then New Nordic cuisine that followed in the 2000s, Modern Chinese cuisine is not yet as well-known but is also rising fast on the general culinary horizon. Neither fusion nor a creative, and not bent on turning solid food into foams or amorphous masses, Modern Chinese cuisine is grounded in the principles of using traditional, even ancient, Chinese ingredients in order to bring to the fore aromas and flavours of China's past through the application of Western culinary approaches and techniques. Chef Johnston Teo, of Malaysian-Singaporean origin, is a youngish thirty-something year old who already at this young age has a brilliant restaurant career to boast about (Teo has been in charge of some all-important dining spots, from the much-lauded but short-lived Sorrel to the three Michelin star Odette in Singapore, more often than not considered to be the best restaurant in Asia). Ever since he left Singapore and moved to China in 2017, bringing his culinary vision and reinterpretation of ingredients to Chinese palates, Teo has attempted to kick Modern Chinese cuisine up a notch or two. His (successful) attempt to take Modern Chinese Cuisine one step further means conceptualizing it in ways that allow happy restaurant-goers to travel back in time while remaining firmly rooted in the present, but with an eye to the future. Call it the cuisine of Chinese future past, if you like.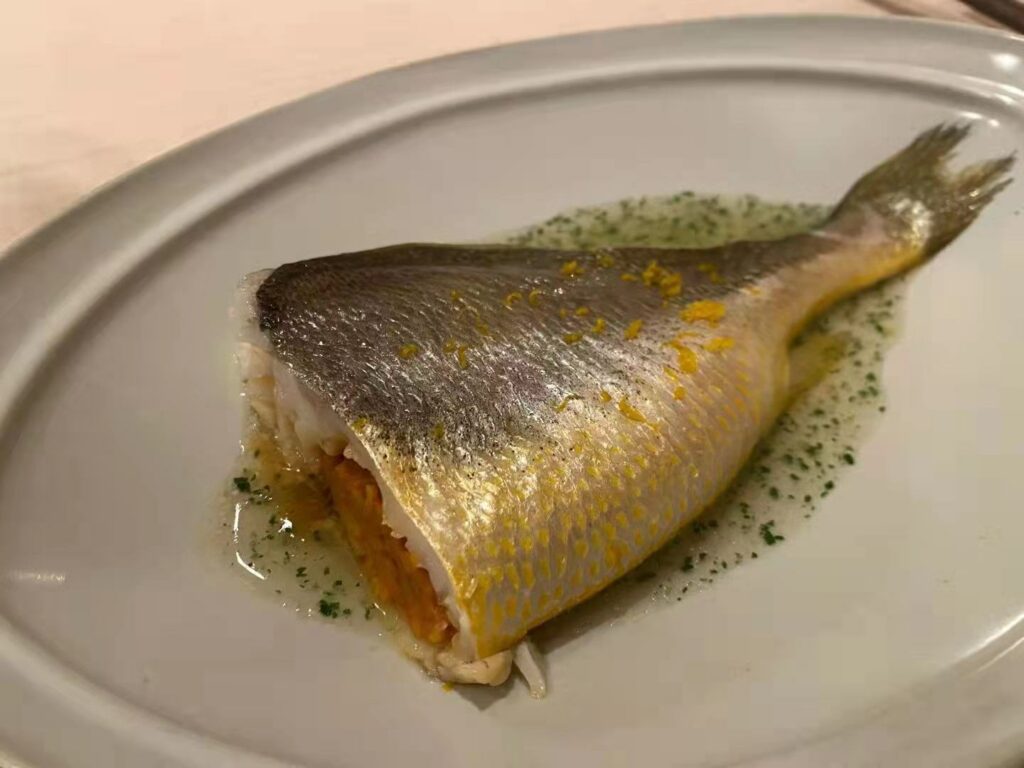 In Teo's own words, the key for him was to identify certain staples of Chinese cuisine that could carry the load, so to speak, much as others do for French cuisine. If you will, China's rice, noodles, tea, soybeans and fermented products are the alter ego of France's staples of bread, butter, wine, cream and cheese. He wants the ingredients to sing in such a way that they might seem as if cooked somewhere in Farnce but that are resonatingly Chinese in essence and composition. For the most part, I'd say he succeeds, with each of his dishes showcasing the delicacy of Chinese cuisine while bringing forth very flavourful French-inspired concoctions. His take on langoustine (Norway lobster) is a good example of this: a French cooking technique is used to prepare a dish in which aged tangerine peel and handmade bao buns play a noteworthy role. It's with similar dishes that his latest dining destination, Lunar, has certainly taken those palates by storm.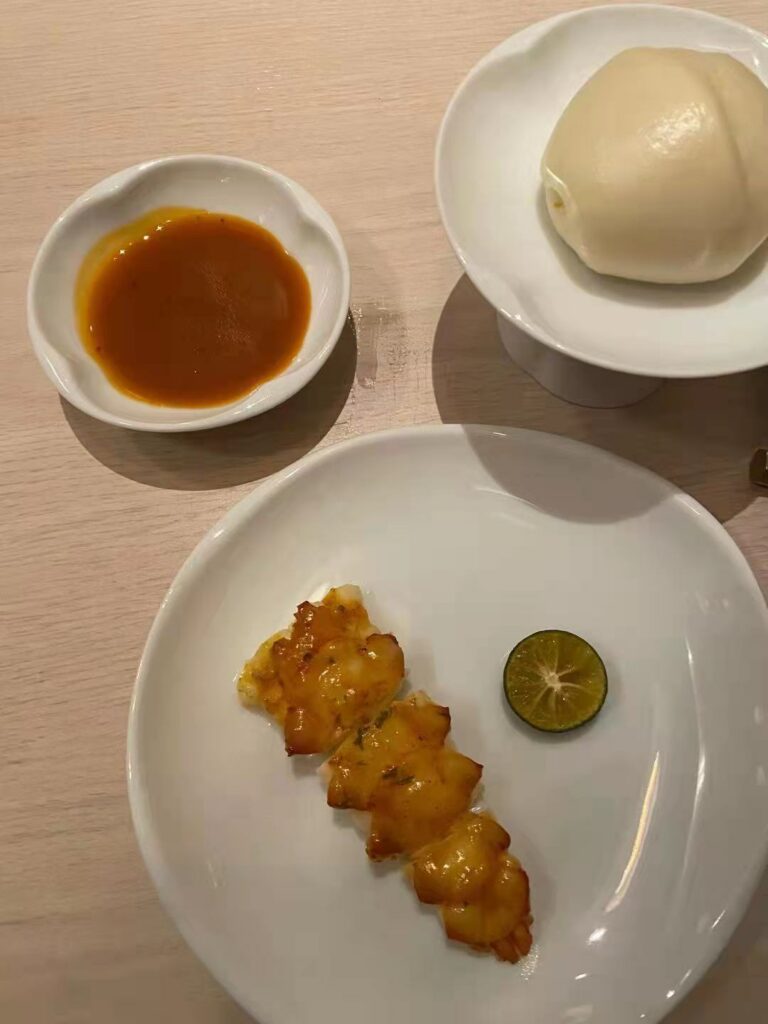 At Lunar, it's not just the food that is noteworthy. The building the restaurant is housed in, a villa on Jianguo Lu, is admittedly beautiful. The inside, designed by Sò Studio (also the designer of another outstanding Shanghai restaurant, Oxalis, the design of which has impressed those behind Lunar, and the rest is now history), is aimed at providing comfort and relaxation. And so Lunar has a hushed and minimalist aesthetic feel boasting a Scandinavian-like sensibility with plenty of tan and sandy colours, exposed stone, light-colored wood panels, simple geometric shapes, and plants. No doubt, lovers of all things Nordic will be happier than happy with the surroundings. A glassed-in kitchen in the just as admittedly tasteful but rather small second floor dining room is welcoming and inclusive. The service is attentive and friendly, and the chef himself coming out to explain some of the dishes either during the meal, or at the end of it, is a very nice touch. Even better is that Teo doesn't just pay lip-service to the clients, but actually willing to spend time with them (depending on his culinary time constraints of course); but for the most part, he is genuinely available to all those interested.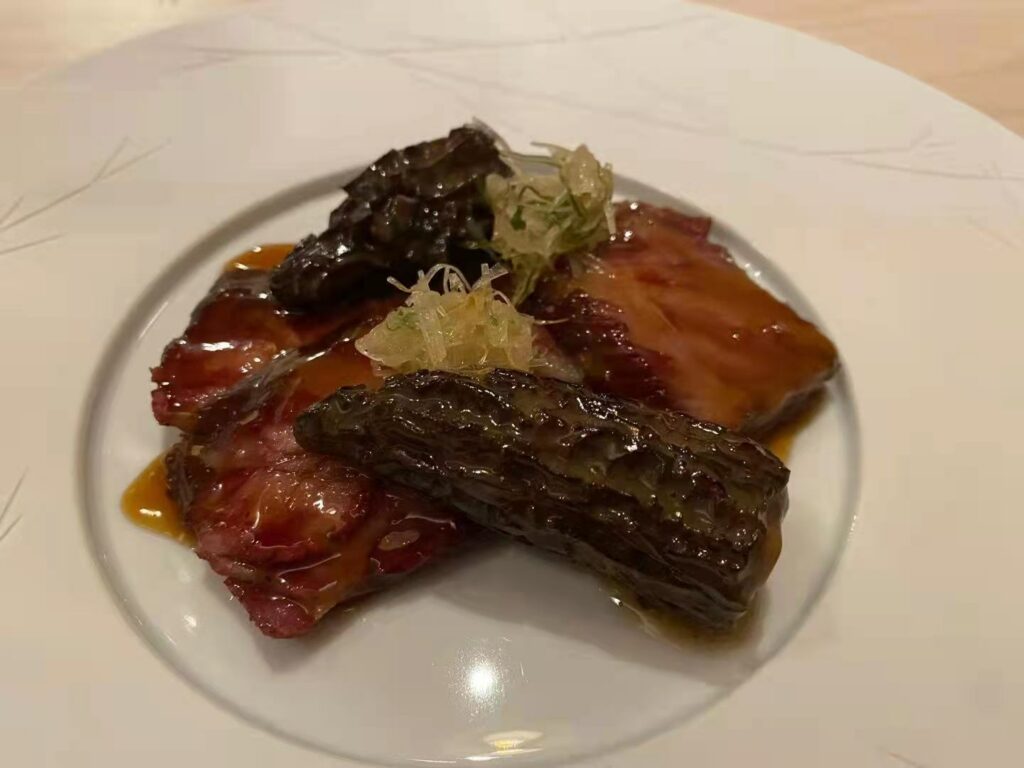 On my evening there, all ran smoothly, with competent service and very nuanced food in a ten course tasting menu, with wines competently paired to the dishes, that without hitting it out of the park, was precisely cooked, at once flavourful and refined. The yellow croaker stood out especially for me, as it often does in Shanghai restaurants, but the langoustine and Madras curry, with aged tangerine peel really adding an extra note of interest and complexity, were the dishes of the night for me. The wines were not trophies you'd likely talk about the rest of the night, but were very food-friendly, and some, like the Kessler-Zinck Eiswein and the Chianti Colli Senesi (mind you, from a high quality producer) downright delicious. After a not very memorable Sekt that at least ahd the value of cleansing our palates and readying us for the goodies to come, the 2016 Leth Roter Veltliner Klassik started things off nicely, with plebnty of juciness and flavorful start to the liquid part of our meal. Also similarly well made, the 2015 Quinta de Saes Reserva Encruzado was drinking perfectly on this night and matched well with some of the dishes in the early part of the menu. There are fewer better producers in the Colli Senesi than Montenidoli, more famous for its Vernaccia di San Gimignano wines (but though less famous, it's their refreshing rosato Canaiuolo and the exceptional Colorino wines that are just as memorable and even more unique) and the 2017 Montenidoli Chianti Colle Senesi Il Garrulo is just about as good as one could hope for. Really vibrant and flavorful, it's everything something labeled "Chianti" ought to be. Last but certainly not least, the 2010 Kessler-Zinck Riesling Eiswein, from a very good year, showcases just how underrated wiens from the Rheinhessen, and this producer can be.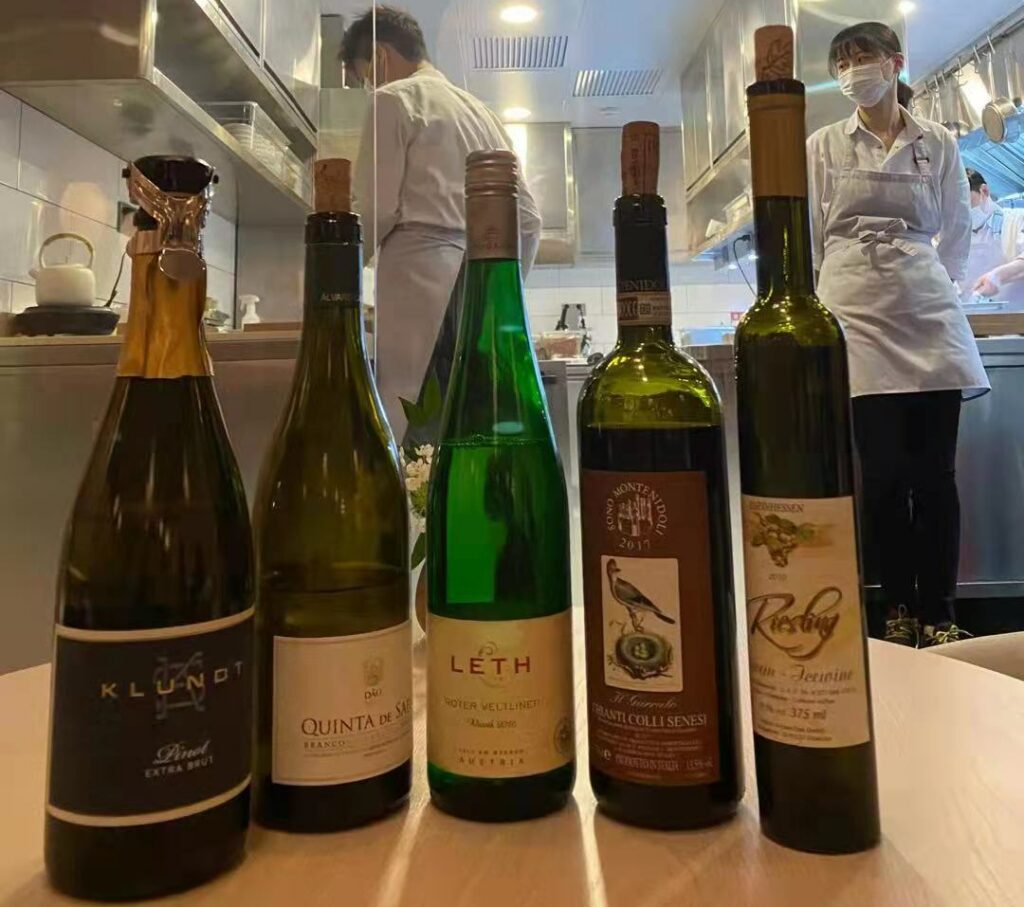 For when all is said and done, dining out is not about, and should not be about, technical wizardry for its own sake, of astonishing daredevil feats of the cooking pan, or of bragging rights ("my truffles are bigger than yours", "our palates are hands painted by vestal virgins with two arms tied around their back", and so forth) but about what ends up in your plate and in your glass, of the surroundings you eat in, and of the service. At Lunar, the cooking is very sound and precise, the service excellent, and the general atmosphere quite relaxing and even refined. Simply put, it is much better than many other places rather inexplicably awarded stars and the likes and that often are even more expensive than it is. Lunar offers a fine meal, and an interesting take on Chinese cuisine that is different from most of those in the city. You may like it, you may not. But in ultimate analysis, that's really what counts. You can decide to go back or not, but that decision will be based on how much you liked what you ate and how much you spent, not on any needless how or on the presence of ultra-cool and often just plain weird ingredients. After all, it's not a restaurant that I think of when I need fireworks in my life, and you shouldn't either.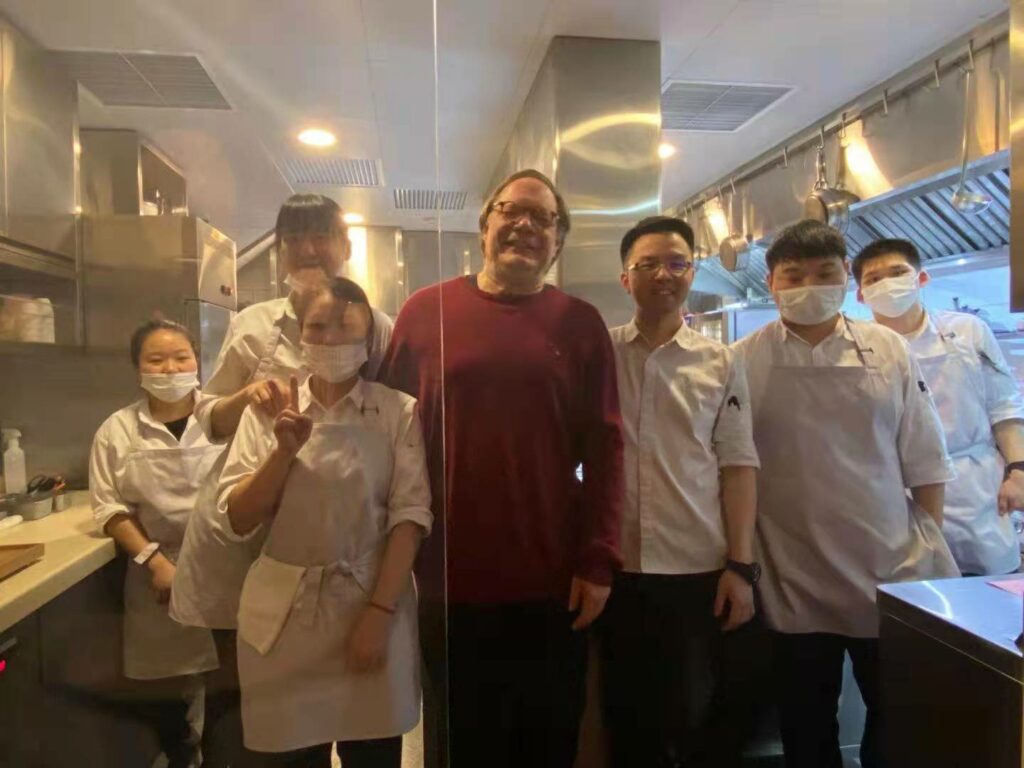 The dishes
Lily bulb caviar
Geoduck Szechuan pepper
Yellow croaker and cordyceps
Langoustine madras curry
Asparagus salted egg
Black angus shortrib morels
Preserved radish fermented black bean
Strawberry jasmine
Honedew caraway
The wines
2016 Leth Roter Veltliner Klassik                                                  90
2015 Quinta de Saes Reserva Encruzado                                               90
2017 Montenidoli Chianti Colle Senesi Il Garrulo                                       91
2010 Kessler-Zinck Riesling Eiswein                                                    92